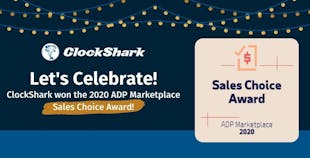 ClockShark - an award-winning time tracking solution for the construction and field service industries - has been awarded the 2020 ADP Marketplace Sales Choice...
Previous
Page: 1 of 3
Next
Save Time and Money with ClockShark
Get started in under a minute with no credit card
Thank you! Your submission has been received!
Oops! Something went wrong while submitting the form.