One of the quickest and most effective ways to boost your online presence is through "Google My Business". Unlike Search Engine Optimization (SEO) where the work is done primarily on your website, Google My Business is a free (yes, free!) listing that allows your company and its contact info to be listed near the top of the screen when people perform online searches.
I'm sure you've come across this type of listing: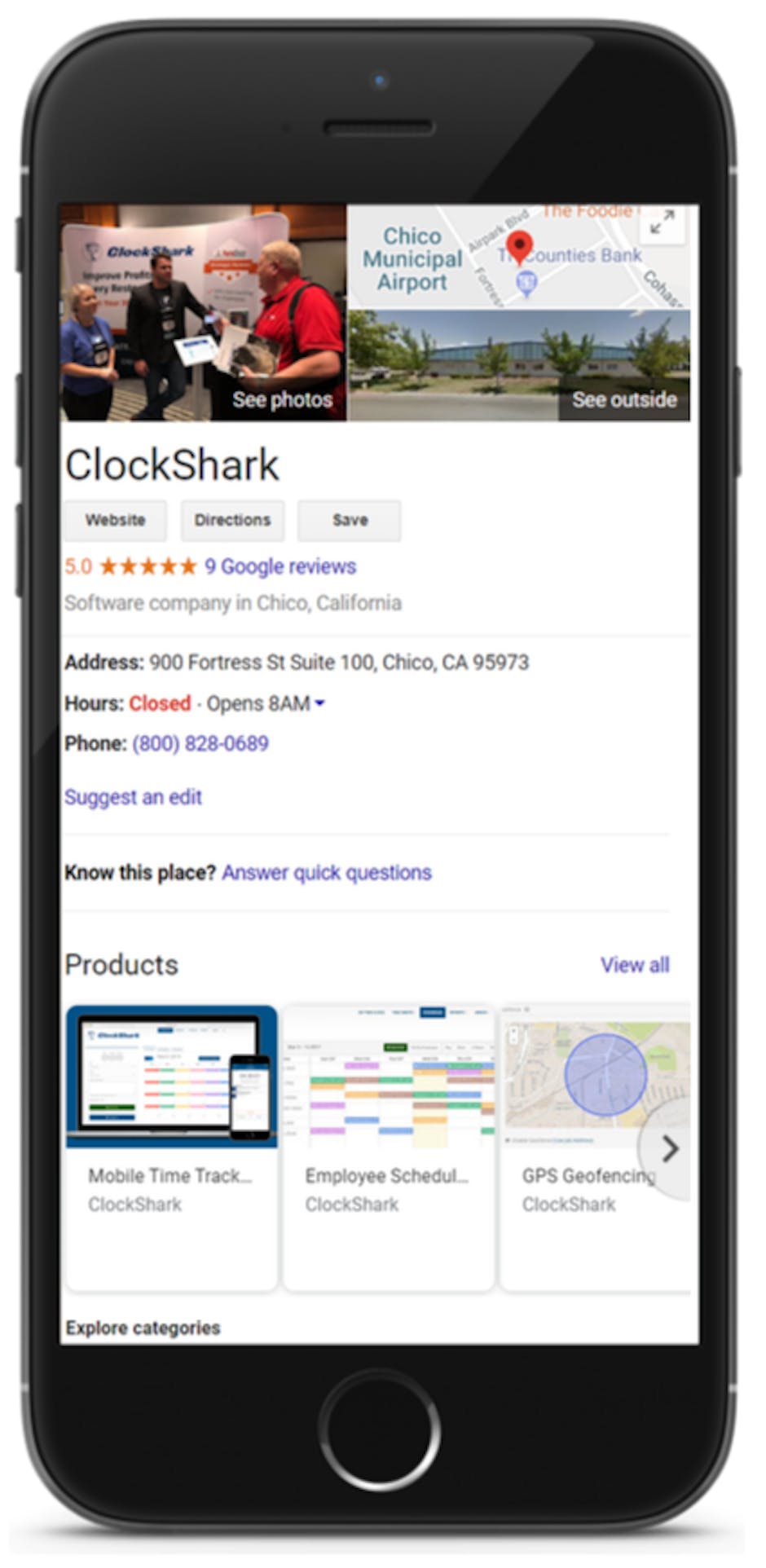 Everything you need to contact these companies is right there – phone number, address, website, company hours, and more! Similar to a modern-day phone book, it really is a win-win for both the company and the person conducting the search.
Google My Business can be a very valuable tool for companies that do work locally. As part of setting up your business listing on Google My Business, you enter all the office locations you have, which Google uses to match people searching for your product or service locally to find you.
When someone searches for "Electrician" or "Plumber" using Google's search engine, the first results to come up are those in Google My Business because Google knows that both the searcher and the companies are in the same area. Someone who searches for a plumber in Wichita doesn't need to find plumbers in Chicago, they want a plumber in Wichita who can help them now. That is Google My Business helps with. As a side benefit, the Google My Business listing is also what puts locations on Google's map products, so people searching for the maps can find your listing there, too.
Google also allows companies to advertise on their search result pages. This product is called Google Adwords, but this is not the same as Google My Business. If you do have a lot of potential customers searching for your service, you might want to consider using Adwords in addition to Google My Business.
What are the benefits of Google my Business?
1. It's free!
Enough said.
2. It drives more traffic to your site
Who doesn't want that?
3. Pictures and Videos
You can post pictures and videos of your company, products, projects, team, etc.
4. Metrics
You can review metrics associated with your listing to see how many people visit your site as a result of your listing.
5. List key information
It provides an easy way to list key information for your business including, your phone number, hours of operation, website, location, and address.
6. It provides an easy way to gather testimonials
There is nothing more powerful than other happy customers! Build your credibility and improve your online reputation as customers provide company reviews and ratings.
7. It levels the playing field
Even if your competitors have deep pockets and can invest in SEO or other marketing campaigns, your company can be listed alongside them for free with Google my Business.
How do you get started?
Getting started is easy. To establish your new listing, go to Google my Business page and follow the instructions provided.
Already listed?
If your company is already listed on Google, don't stop there! Bing and Yahoo also have similar business listing products that can help customers find you easier on other search engines.
Once your listings are live, set calendar reminders for yourself to periodically review your online profiles to make sure all your info is up to date.