Hey All! We've got some great new ClockShark features we think you're going to love. Let's get right into it!
New ClockShark Features
File Attachments on Jobs
We have expanded file attachments so now you can add photos and documents to jobs as well as time records. By attaching files to jobs your workers in the field can access plans, work orders, photos and any other information they need right from the ClockShark app. No more hunting for important job and client documents, they are all right there in your crew's pocket.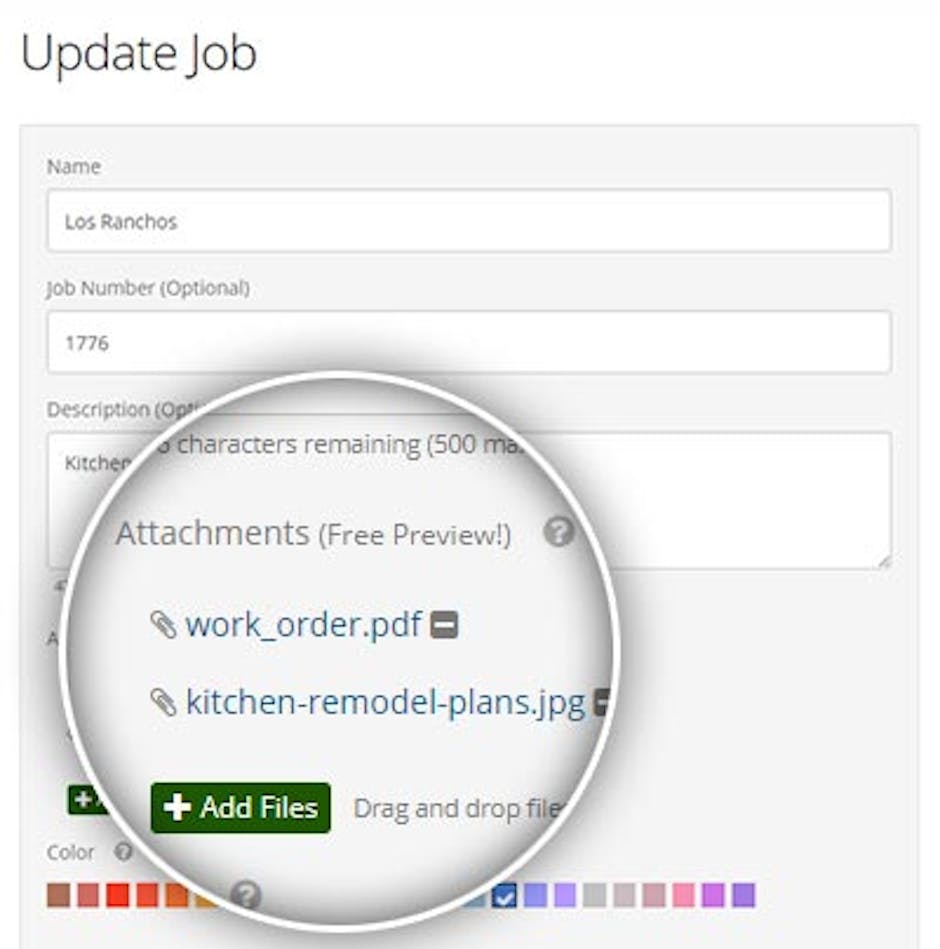 For a complete overview of how file attachments work in ClockShark, visit our help documents here.
Schedule Entire Departments & Locations
Departments and Locations are great ways to organize your employees into groups for reporting. Now you can use those same groups to create schedules. Departments and Locations are now options when adding a shift so you can schedule all the employees in that group at once.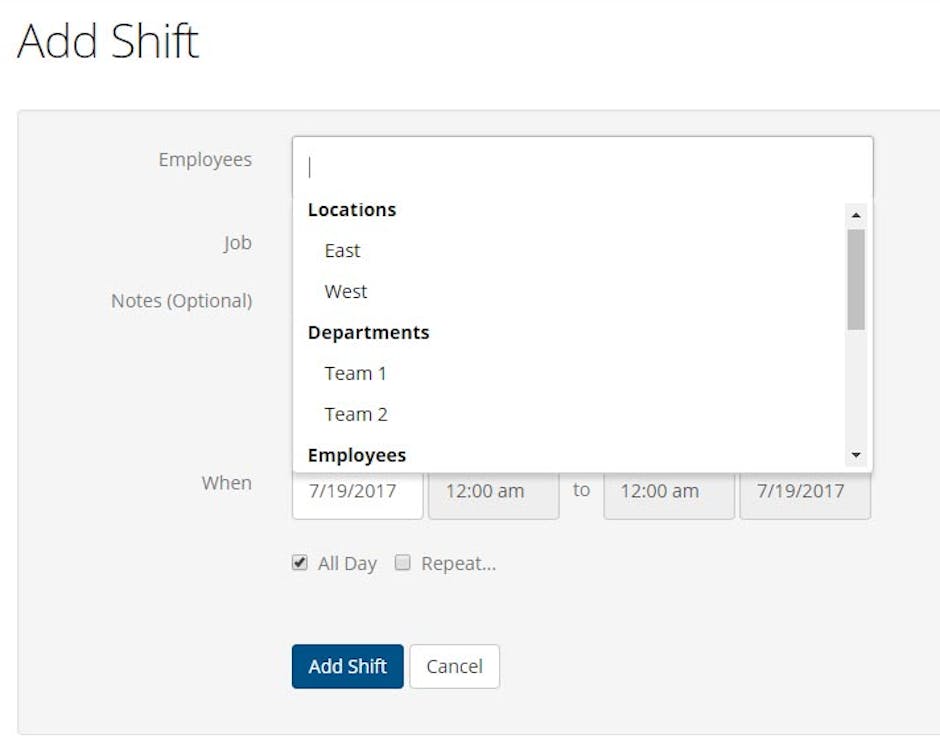 Timesheet Report Signature Lines
Another feature that was requested often was to add employee signature lines on our Time Sheet Reports. We are happy to announce that has been rolled out!

Alerts Changes in Audit Logs
Any changes made to timesheet alerts will now be recorded in the audit logs.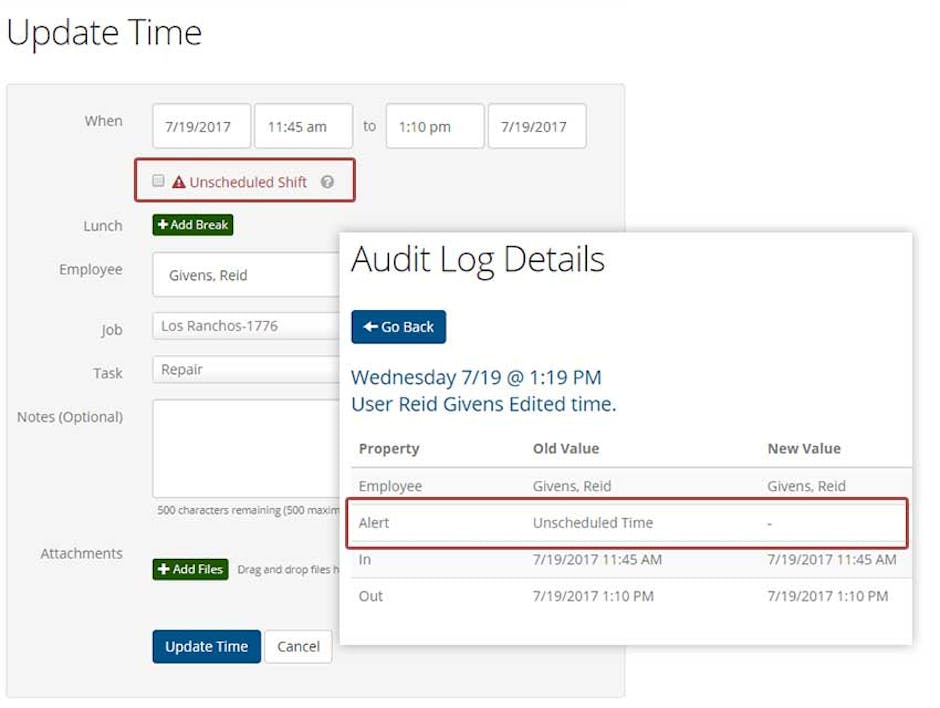 We hope these new features make your job easier! It's our goal to make ClockShark the best time tracking and scheduling app on the planet for companies with mobile workforces. If you have any ideas for how we can improve, let us know or head over to the "I suggest you…" section of our help site to add new suggestions or vote for ones you want to see next. 👍
Save Time and Money with ClockShark
Thank you! Your submission has been received!
Oops! Something went wrong while submitting the form.