Today we announce two new Clockshark features that you've been asking for, decimal time format and the ability to enforce GPS (location services) is switched on in order to clock in and out via mobile.
New ClockShark Features
Here are a few quick screenshots and explanations of the new features!
Require GPS to Clock In/Out
In each employee record, you'll now find a checkbox labeled "Require Location Services (GPS) to Clock In via mobile".
It's pretty much like it sounds. With this checkbox checked, employees will no longer be able to choose not to enable Location Services.
So, no more blank GPS maps!
This feature requires the latest version of the ClockShark mobile app to work (version 2.2.6), so you'll need to make sure your employees all have the updated mobile app. Those updates will happen for many (or possibly most) of your employees automatically as long as they have Auto-Updates enabled for ClockShark in their device settings.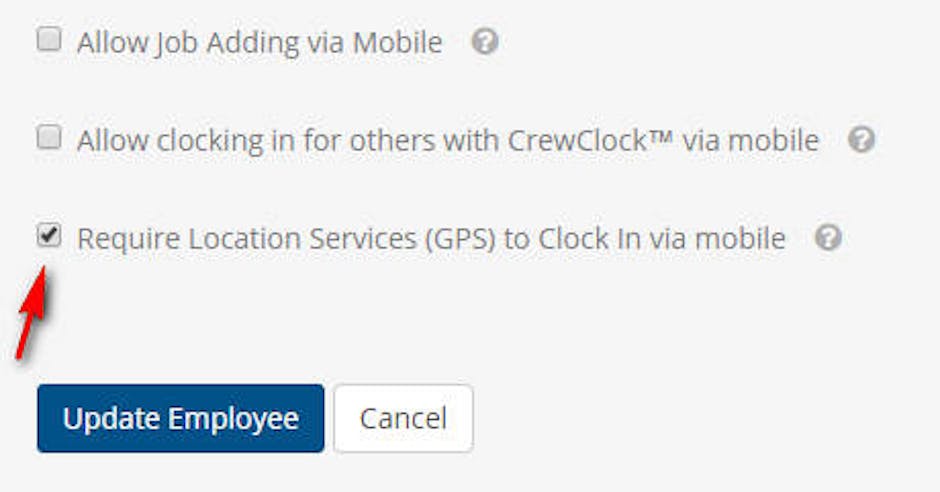 Decimal Time Format
You can now set ClockShark to display your time in decimal hours instead of hours and minutes. This setting will change the way the time is displayed on all of your Time Sheets Screens, as well as your reports.
You'll find this setting in your Company Settings screen under your Admin Menu.

And voila!
All of your time is now displayed throughout the site and reports in decimal format instead of hours: minutes.
We hope you enjoy the new features!
You should since you asked for them!
There are lots of cooler new features you've been asking for, coming soon.
Get now ClockShark's 14-day free trial here!
Save Time and Money with ClockShark
Thank you! Your submission has been received!
Oops! Something went wrong while submitting the form.