Just wanted to let you know that new version 2.0 of the ClockShark iPhone app is available for download now in the App Store. We listened to the things you're feedback and added a few important new features.
ClockShark iPhone App 2.0
If you're already using ClockShark be sure to have your employees download the new app since it is a major update that improves performance and user experience.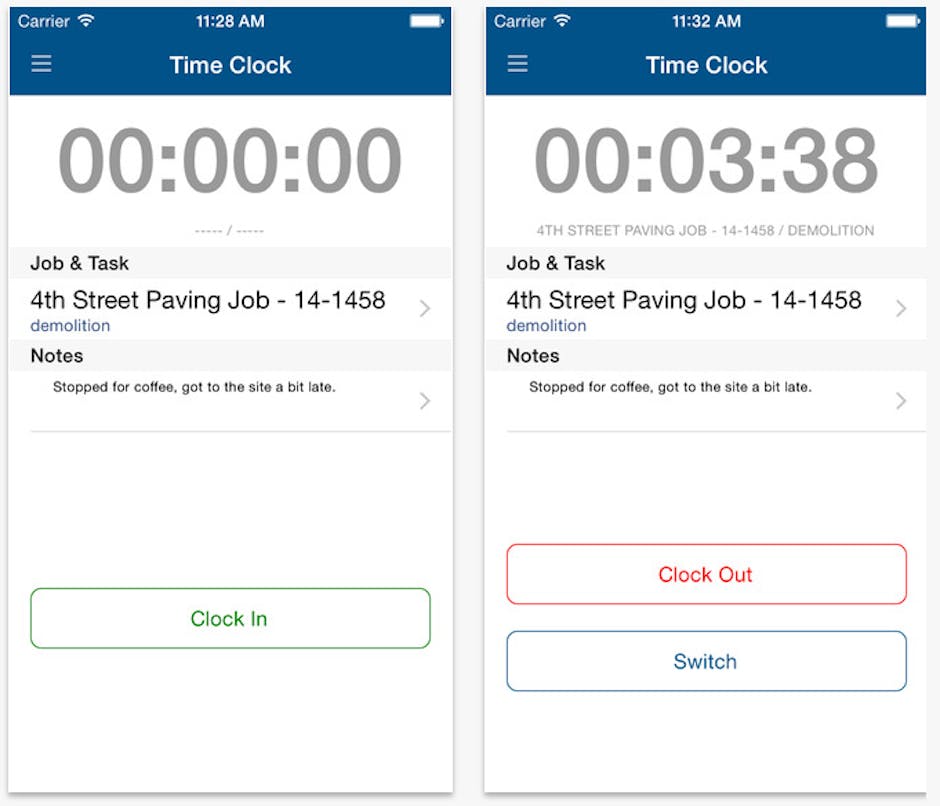 Add Jobs from Mobile App: this is a permission-based feature. To add this permission for an employee, visit the employee's page and give the employee permission to add jobs.
View Timesheet in Mobile App
Improved Stability and User Experience
Save Time and Money with ClockShark
Thank you! Your submission has been received!
Oops! Something went wrong while submitting the form.
In case you missed it last week the updated app is also available now in the Google Play Store. In the coming weeks, we will be adding "crew mode", which will allow a trusted employee to clock in for other crew members.
As always, we really want to hear any ideas you have for ClockShark. Just reply to this email with any feedback. Thanks for helping to make ClockShark more awesome!
If you haven't already tried ClockShark or are ready to give it a try again, get your 14-day free trial here.