Time and Attendance Software for Mobile Workforces
Paper timesheets have been used to track time in the field for a long time, but it was never a very good system. Times got estimated or rounded and work details were incomplete or inaccurate. Often, paper time cards we're altogether forgotten until right before payroll and were filled out using best guesses of what happened days in the past. Mobile time and attendance software have fixed these problems by encouraging real-time use and automating the data collection process to make it super easy to use.
Your Business Knows No Bounds. So Your Time Tracking Shouldn't Either
Time and Attendance software are critical to keeping a business running smoothly. Service delivery, payroll, job costing and profitability all require knowing what got done whereby whom and when. For companies with mobile workers, getting this information presents additional challenges. When your crew is out and about, their time and attendance software has to go with them, or you risk getting estimated or rounded time information and less than stellar work details. Your workforce is mobile, so your time and attendance solution must be, too. That's what ClockShark mobile time tracking was built for.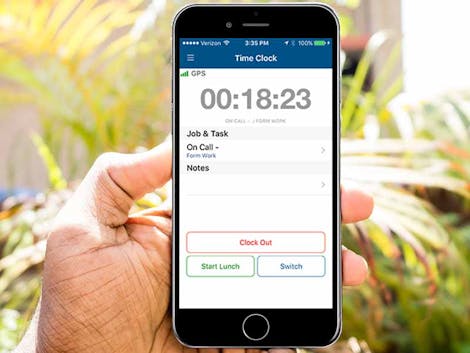 Start Now Without Buying New Equipment
You don't need to new buy any new equipment to use ClockShark's time and attendance software. In a matter of a few minutes, your employees can download our free mobile apps right to the smartphone they already have in their pocket. All the data gets synced to the cloud, so if your crew changes handsets they can just download the time card app again and pick up right where they left off. If a paper timesheet gets lost, so does the data, but with mobile time and attendance software, your data is always there no matter what.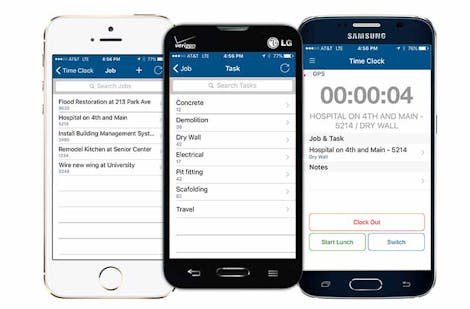 Finally! Accurate Data You Can Count On
Errors in filling out or not remembering key details are the biggest cause of inaccurate time and attendance records. Time and attendance software overcomes these issues by automating the data collection process. GPS time clock apps can grab date and time information along with GPS locations right from device ensuring they are accurate and saving your employees the time they used to spend writing all that information down. That's time savings and information you can count on - literally - you can actually count every minute. But that would take a lot of time, so why not just let ClockShark handle that?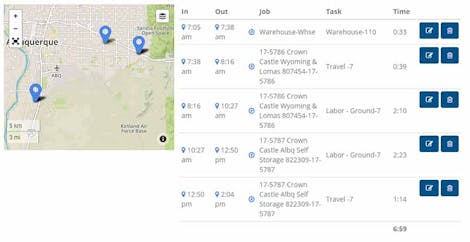 Stay On The Ball with Scheduling and Notifications
A time clock software can do more than just track time, it can also help make sure your crew gets where they need to be when they need to be there. ClockShark provides employee scheduling tools that allow employees to see their schedule right from their phones. No need to worry about employees remembering the details, they can look it up wherever they are and it's always up to date. If anything changes the schedules update right away and can even notify anyone who is affected by the change so they know what to do. No need to make a bunch of phone calls or send a flurry of text messages to keep everyone on the same page.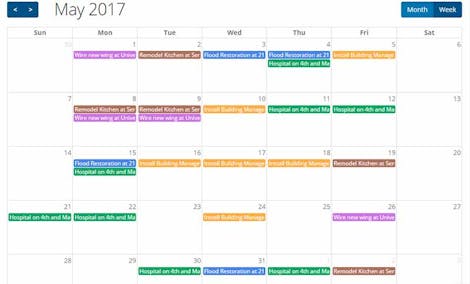 Time Tracking Software that Works Anywhere
The thing about having a mobile workforce is that sometimes they go where there is no cell service. Fortunately, that's not a problem with ClockShark. Time punches can be saved in the app from anywhere even without being connected to the internet. Once your employees get back to where they can get cell service all their offline time punches will sync up with your web dashboard automatically. No matter where you go to work, ClockShark works, too.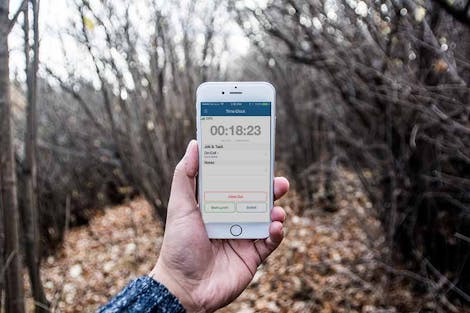 Time and Attendance Software that integrates with Accounting and Payroll Software
You already know that ClockShark can make time tracking easier and more accurate, but did you know it can do the same for payroll and job costing? ClockShark integrates with QuickBooks, Sage, Xero and other popular accounting and payroll systems, so when you need to run payroll or do job costing all your ClockShark time data can get sent right over with the push of a button. Less typing means less possibility for data entry errors. How does spending 50% less time on payroll sound? Sounds pretty good, right?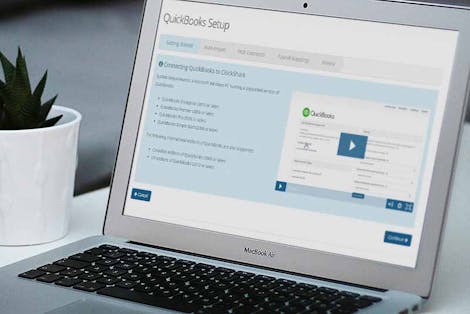 Max‍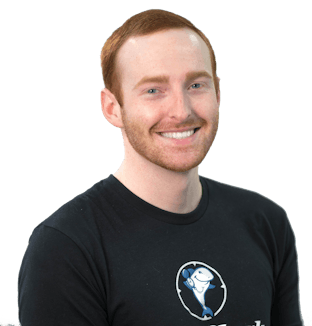 Talk to us
Start your free trial today and get personalized support as you set up ClockShark for your crew. We'll help you every step of the way.
Or Call Us at (800) 828-0689
Or Call Us at (800) 828-0689