Timesheet App for Mobile Workforce
Ready to get rid of the headaches, frustration, wasted time and wasted money?. Your timesheet app should be set up to work the way you do, with your company's needs in mind. If you're a company with a mobile workforce, then ClockShark was built for you.
Paulina‍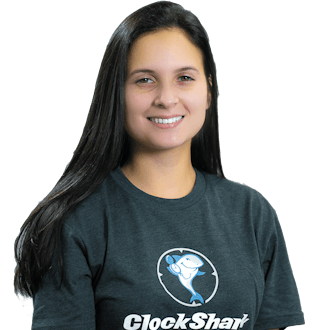 Talk to us
Start your free trial today and get personalized support as you set up ClockShark for your crew. We'll help you every step of the way.
Or Call Us at (800) 828-0689
Or Call Us at (800) 828-0689