MarkSystems IHMS is a software program created to manage all operations of homebuilders within one system. The MarkSystems Software has modules that help to meet the needs of the home builders business including estimating, service management, bid management, project scheduling, accounting, bid management, and customer management.
As a business, having one program to monitor and manage all aspects of your company simplifies and streamlines your many tasks. All of the data is in a central database allowing you to log in and share relevant information with your team and subcontractors quickly.
MarkSystem Features
Accounting tool
The accounting module in the MarkSystems software is created especially for home builders. There are multiple parts to the Accounting tool including the accounts payable module and the accounts receivable module. Since the accounting system is in a central database, all members of your business can access the same data simultaneously.
Having a central database allows your team to have a better overview of your company and assets. You can better assess what is working and what isn't, as well as analyze projects and your budgets with ease. The accounts payable process is streamlined when using the accounting module. Using one entry you can process multi-company invoices.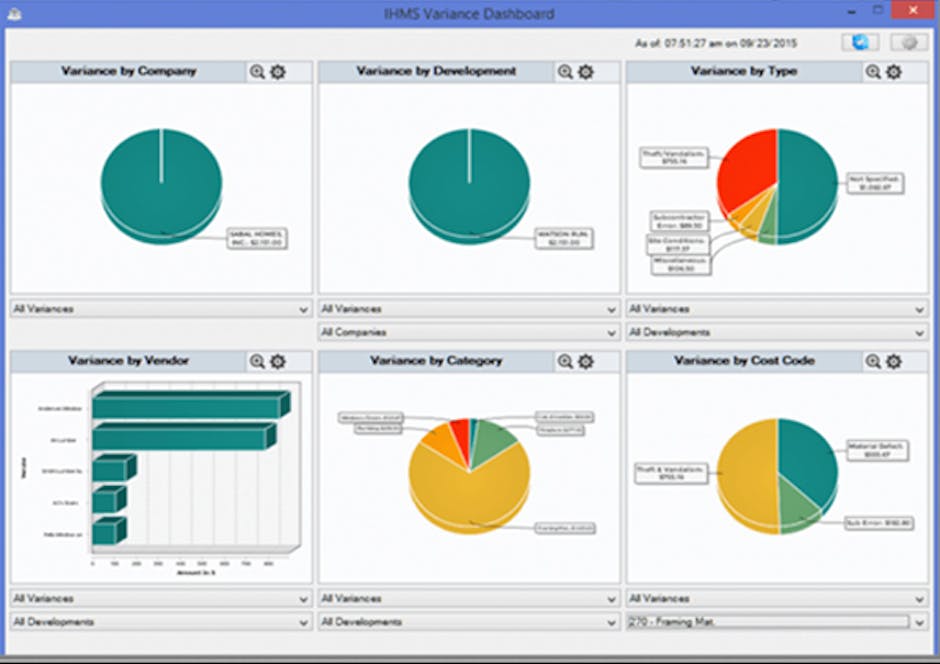 General Ledger Module
Your vendors can be utilized across the company. Bank statements can be imported into the blade and the accounts receivable module assists with tracking receivables. The software helps manage extended deposit schedules, dues for homeowner associations, receive payments, print invoices and report any delinquencies.
The General Ledger Module gives your team immediate access to all of your transactions within your company. You can find operations for any year, and get the detail on the documents right from the module.
Internet Toolkit
The MarkSystems Internet Toolkit is a portal that allows necessary information to be shared with subcontractors and your team members in the field automatically. All data is synchronized, so all members of the team and project are seeing the same information in real time.
Since all members are sharing the identical copy, everyone is working on the same document and can look at any changes in the report immediately. It helps facilitate communication and efficiency on projects because there is no need to email their differences to other staff members, they are already there for the entire project team to see.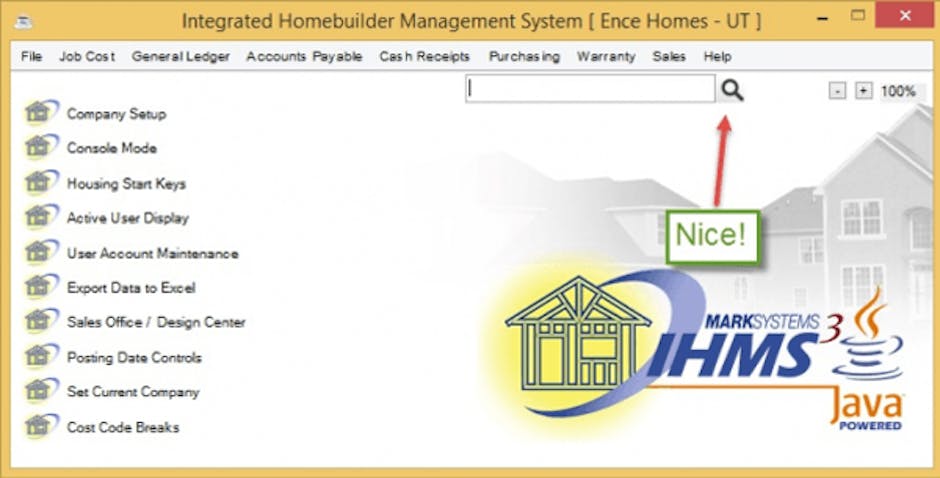 This integration is essential to ensure that your product and sales team are on the same page. You will always know how many units are sold and how many are being built. The internet kit web portal works with any device that wirelessly connects to the internet. So you can use any device in the field that you want.
Within the Internet Toolkit, there are home pages for every field employee. It means that when your team members, such as a Superintendent, login, they will see an individualized page with their "Job starts" and their "Change orders" as well as their schedule, which they can review and update. There are also real-time work order approvals that save time and help streamline the process.
The MarkSystems Sales and Customer Relationship Management tool helps to improve conversion rates and increase profits by combining all sales services in one place. The Sales and CRM tool helps to Track and store every lead along with the source and information on demographics. They Automatically can follow up with points utilizing the software's ability to generate marketing campaigns such as letters, postcard and mass emails. The Design Center & Selections tool gives your customers a secure portal to see all of the selections they have made and see the process of their home being built. For the design professional, they can track their customer's appointments, communicate with their customers and help maximize their sales through the use of this software.