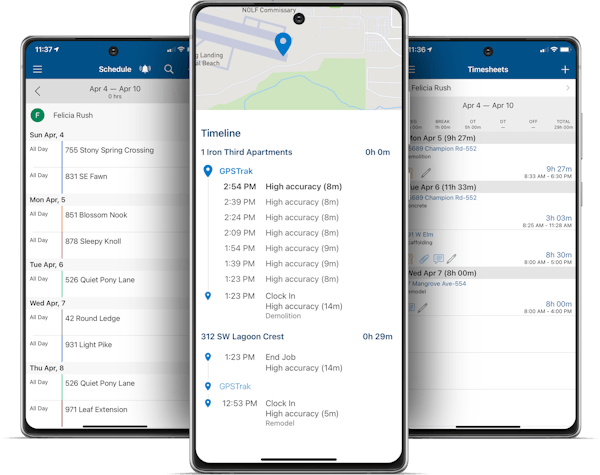 Mobile Time Tracking
Automatic time-tracking with the tap of your finger
Turn employees' smartphones into paperless timesheets that automatically log their hours worked, jobs completed, and locations visited in real-time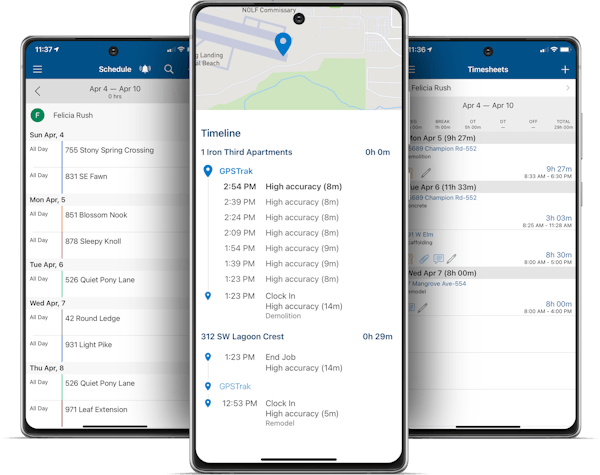 Sync hours worked with tasks and jobs completed
Manual timesheets require employees to tediously record every task completed for each job they work, often relying on their memory to recall the exact details at the end of the day. Mistakes are inevitable and can add thousands of dollars in "hidden costs" to your balance sheet.

Mobile Time Tracking elegantly solves this problem. Before an employee can clock in, they're prompted to choose the job they're working on from a list of the current jobs available and select the task they're going to tackle while on the clock. The tasks in the mobile app are the labor cost codes prefilled by you.

Now, every minute worked is automatically synced with the exact job and task performed by each employee.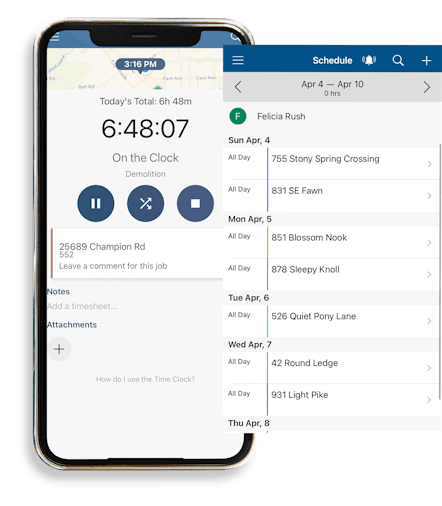 Let multiple employees clock in and out from a single mobile device
Some of your employees don't have a mobile device and therefore can't download the ClockShark app. And they don't need to.

As long as just one employee has a mobile device, the KioskClock™ option lets everyone else clock in and out, switch tasks or jobs, and even take breaks.

Think of it as a virtual time clock. Instead of being mounted on a wall in a fixed location, it can travel with any employee to any job site, still delivering all the essential timesheet data you need in real-time.
Give supervisors and managers the ability to track employee time from their mobile device
Some employees and crews prefer not to track their own time. And they don't have to.

The CrewClock™ option allows supervisors and managers to clock in and out, switch tasks, and log breaks for every employee at any given job site. This is especially useful for working with subcontractors who aren't regular employees.

You can clock in or out one employee at a time or the entire crew simultaneously. CrewClock™ puts on-site leaders in charge so everyone else can focus on getting their jobs done.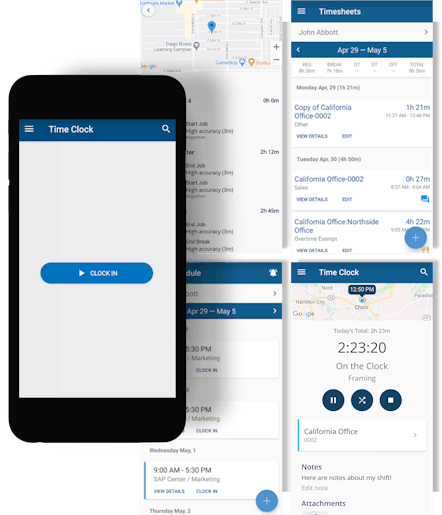 See where employees are when clocked in and give them complete privacy after they clock out
You're responsible for knowing where employees are throughout the day, especially when they're working at multiple job sites. But you no longer have to make awkward phone calls or send unpleasant emails and texts.

ClockShark's built-in GPS captures your employees' exact location each time they clock in, switch tasks and jobs, or take a break. It even shows you a "breadcrumb" trail of their past locations. And their location is updated continually for you to check at any point throughout the workday.

Once employees clock out, the GPS is automatically turned off, giving them complete privacy and peace of mind.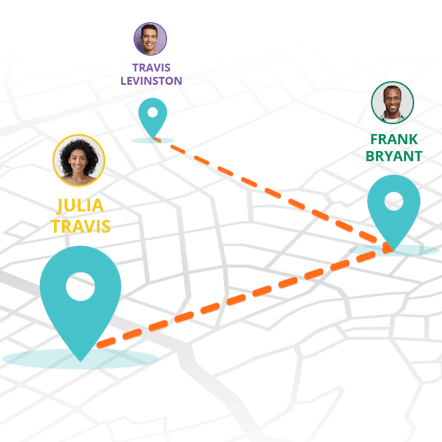 Track employee time without a cell tower or signal
Some job sites are located 100s of miles from the nearest cell tower, and employees in the field can sometimes lose a signal while traveling around.

The ClockShark app still records their time worked and jobs completed, then syncs the data with your dashboard automatically the moment they're reconnected.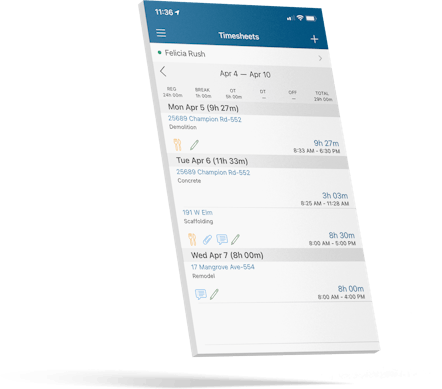 Remind employees to clock in and out with email alerts and push notifications
Sometimes your employees start work without punching the clock or finish the job without punching out.

ClockShark lets you set reminders based on your employees' schedules to alert them when they forget to clock in or out or take a break. You can even notify them immediately after updating their schedule. Plus, employees can customize these alerts and set their own.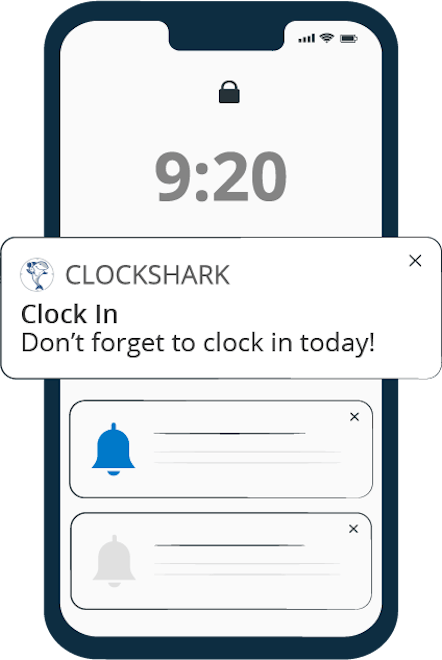 We have loved our experience with ClockShark!
I used to spend hours trying to track down everyone's hours for payroll! Now I just print the report and I'm good to go. My husband would spend hours talking to his employees nightly to check in on the jobs they are working on. Now they leave messages and pictures and the nightly phone calls have stopped. This product has helped save us hours of time, plus the support from the company for any questions we (or our employees) have had have been answered quickly and professionally.