Manage and Track Employee's Vacation and Sick Leave With Time Off App
Build custom sick and vacation policies, assign employees and time will accrue automatically to each pay period with Time Off App
Set up leave policies in just a few minutes

Get flexible, hassle-free time off management

Save hours with an automated time off system
Get Started Free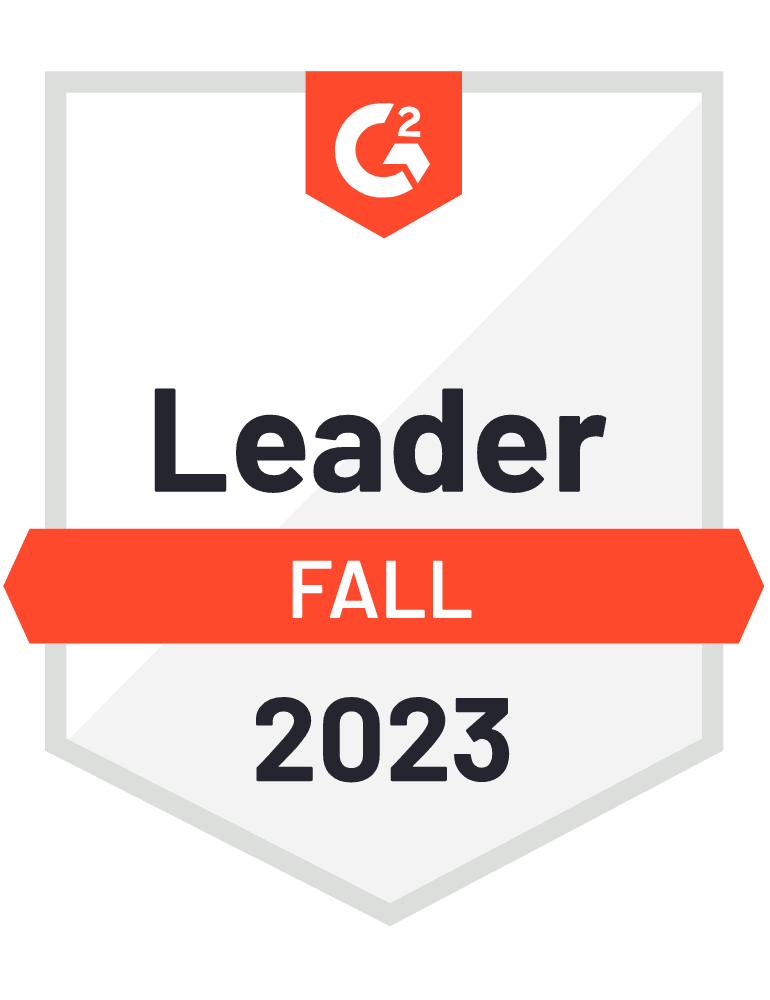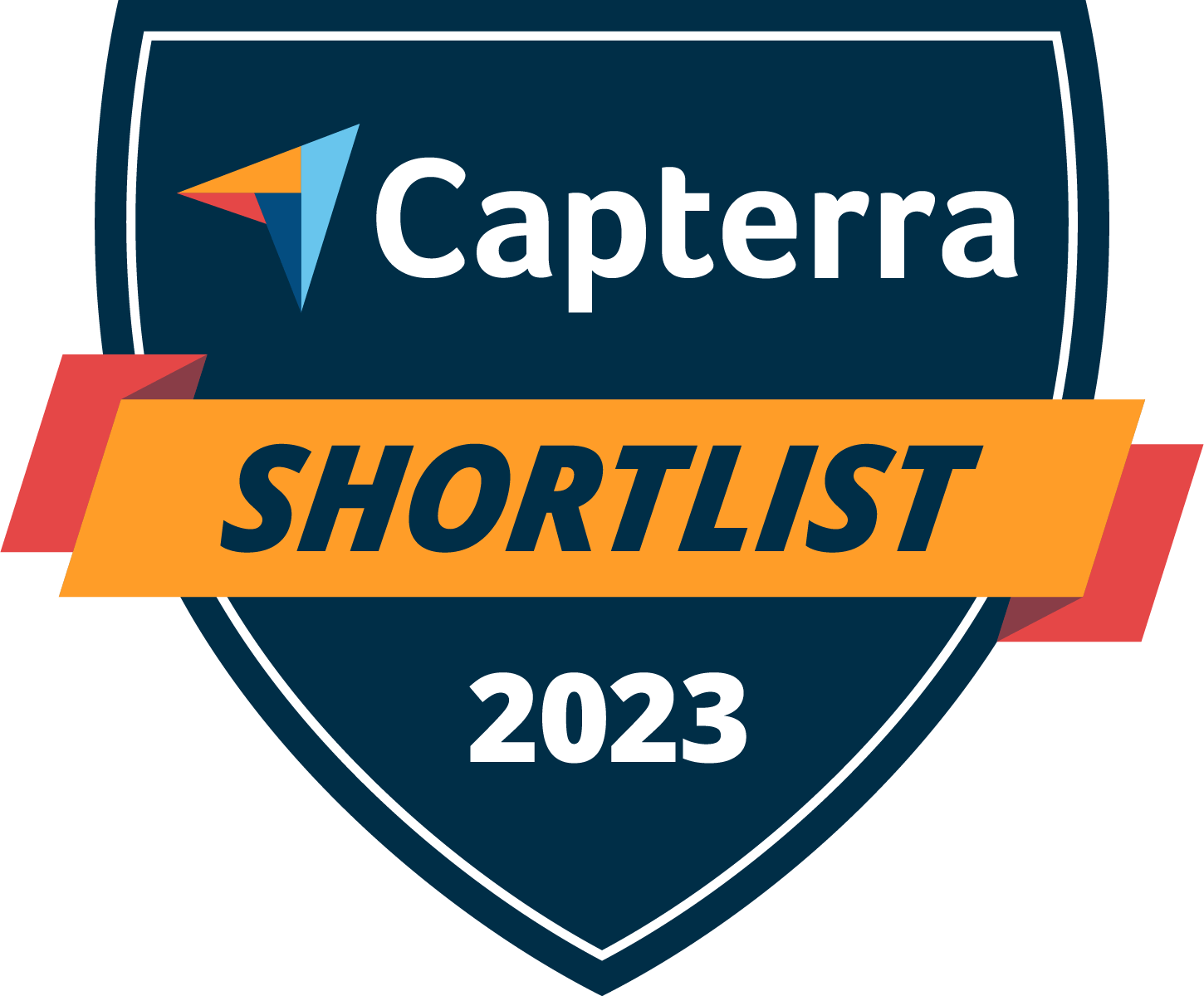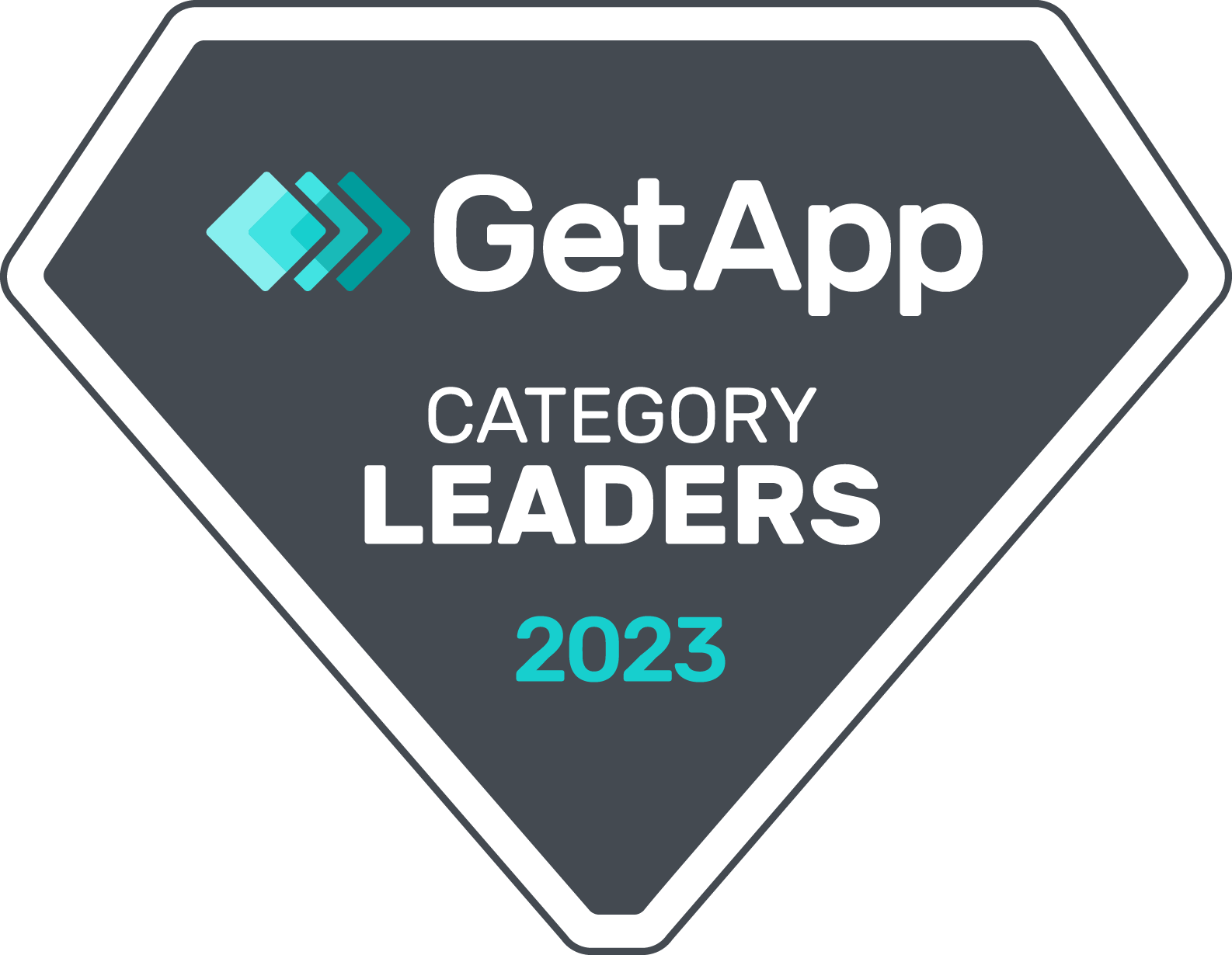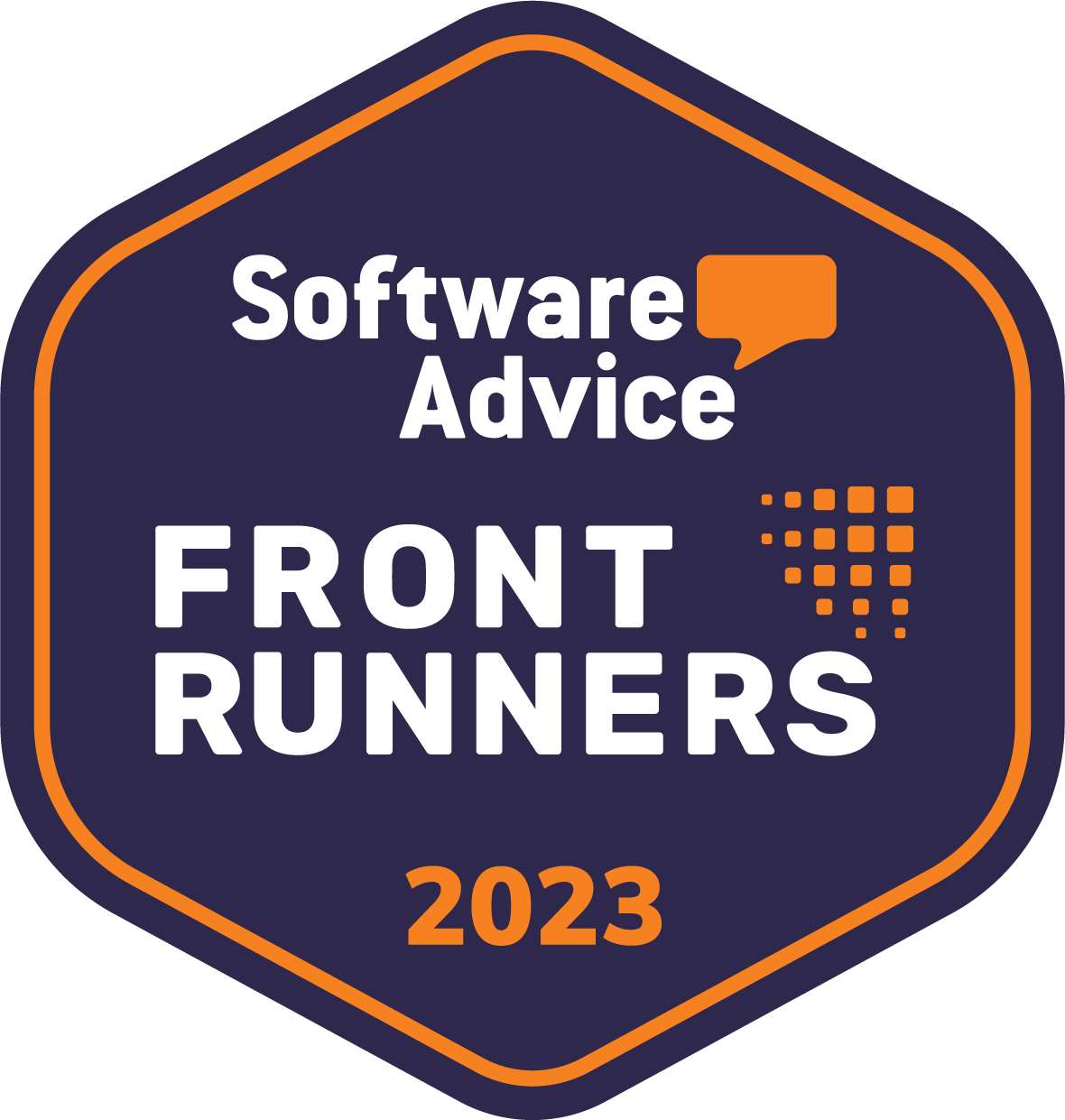 ClockShark is trusted by more than 9,500 companies and over 100,000 field service and construction professionals worldwide.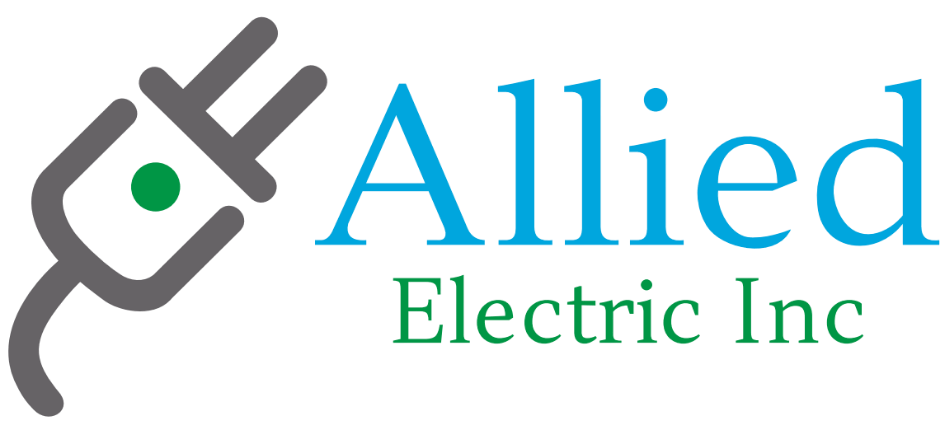 Get your vacation and sick policies set up in less time than it takes to make your morning coffee. You put in details like time off limits and carry-over rules, ClockShark does the rest. Whether you offer unlimited leave or need more structure, you can build the plan to best fit your needs. Brain-bending spreadsheets are a thing of the past. Welcome to the future with time off app.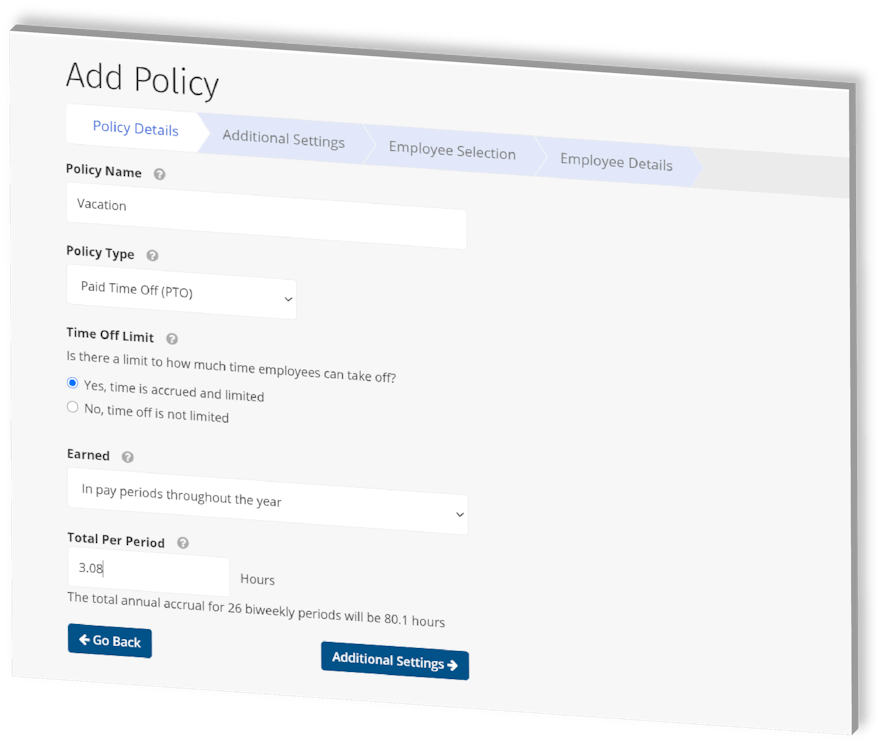 And phone calls and messages, and texts. AKA your current time off requests process. With ClockShark, your employees make requests right from their phones. Your managers get automatic notifications when requests come in, and can approve them in a matter of minutes. No more manual updates to your schedule. No more misplaced papers. No more mess.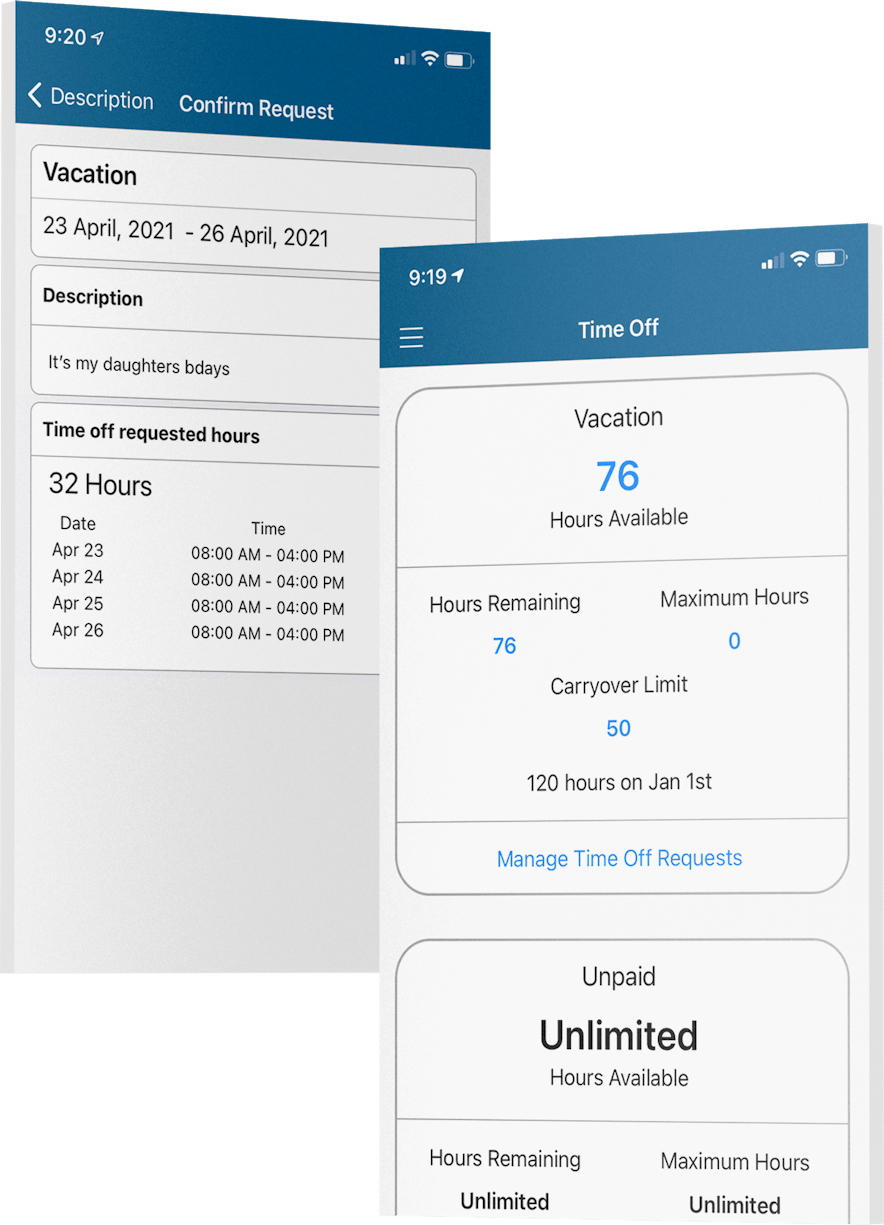 Save countless hours with an automated time off system. You're fed up with hearing "Do I have time to take a day off?" 27 times a week. And then passing it on to HR because you don't know. If only you had an automated time off system to give you all the answers. You'd be able to get more of the important stuff done and focus on your customers. With ClockShark's Time Off App, now you can.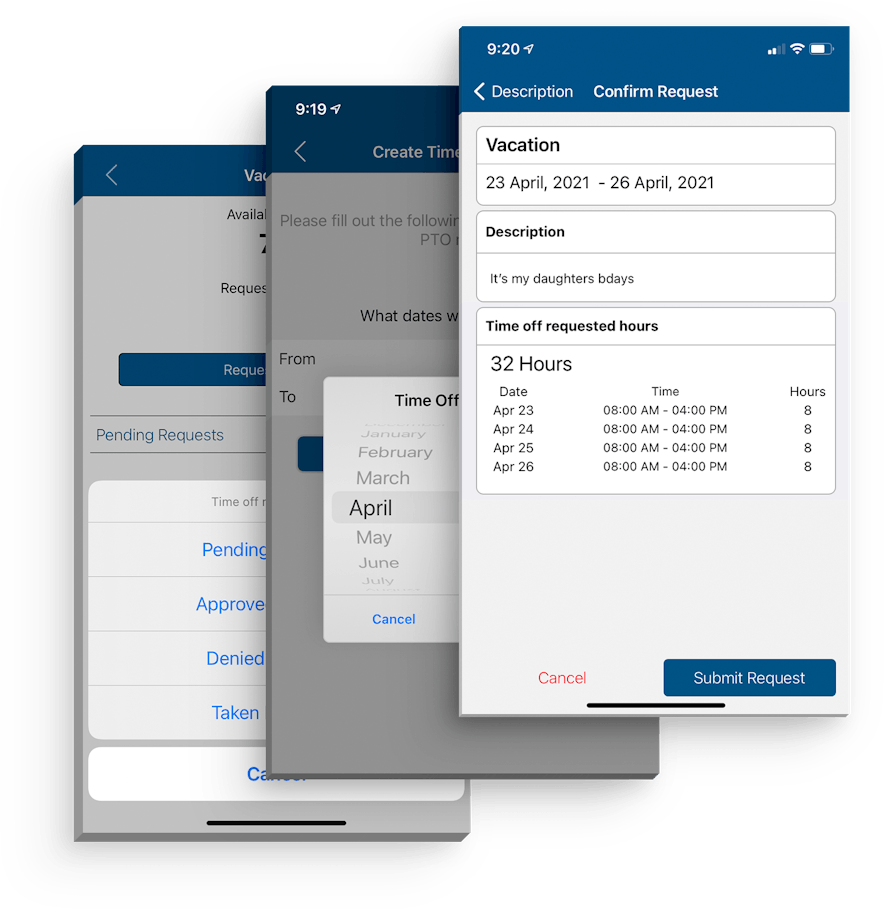 Your field business depends on having the right people in the right place at the right time. When you don't know who's off and when, your schedule becomes a guessing game. With ClockShark's Time Off App, you see all approved requests right on your work schedule. You'll know who won't come in on any given day, so you can make accurate schedules. And know the work on the job site will get done on time.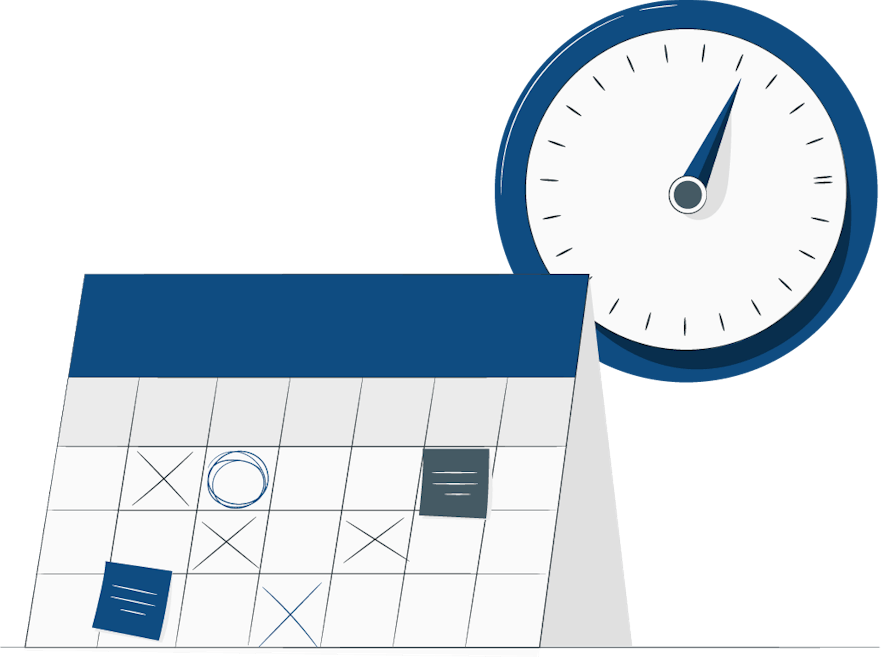 Without easy access to their time off balances, your workers get left in the dark about their leave. Many won't bother to take days off. Over time, they get less productive. And then they burn out. That's bad for your business! With ClockShark, your employees see their available time off in real-time on their phones. So making leave requests is easy. They get the breaks they need. You get an alert, happy, and energized team. It's a win-win.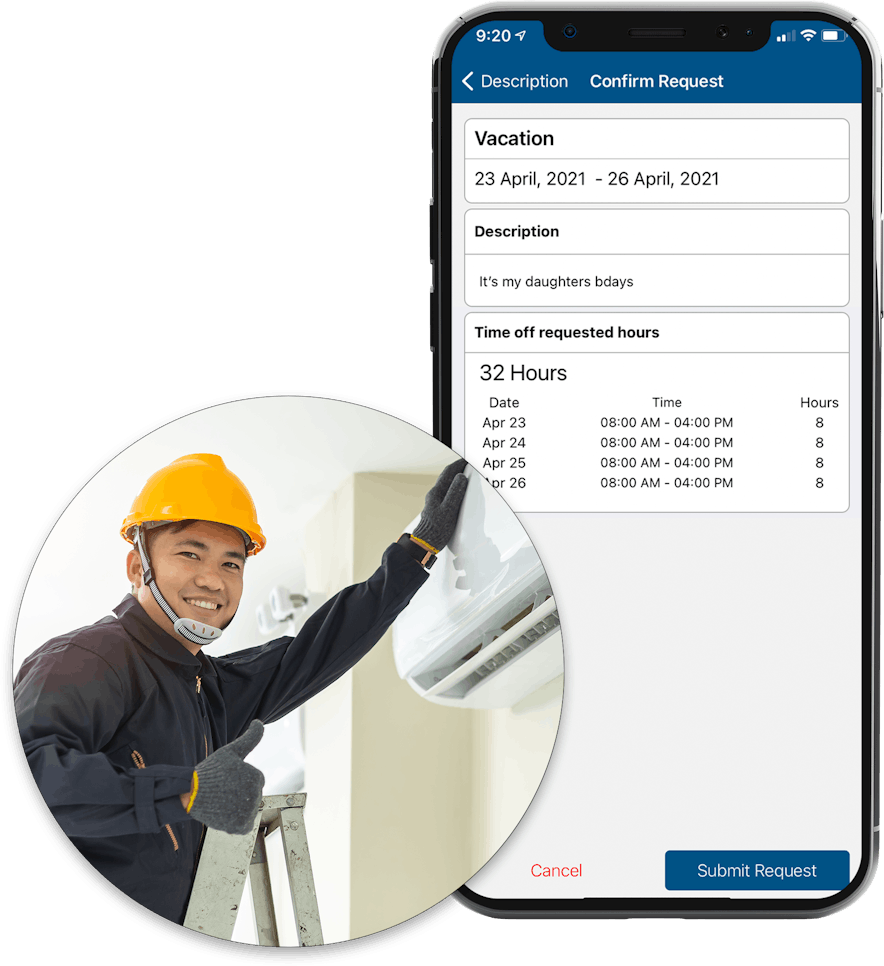 Set up time off plans compliant with annual leave regulations whether you're in New York or Sydney. Adjust your plans to fit with common laws like use-it-or-lose-it and payment of time off on termination. Wherever you are in the world, ClockShark is the leading solution for flexible, hassle-free time off management.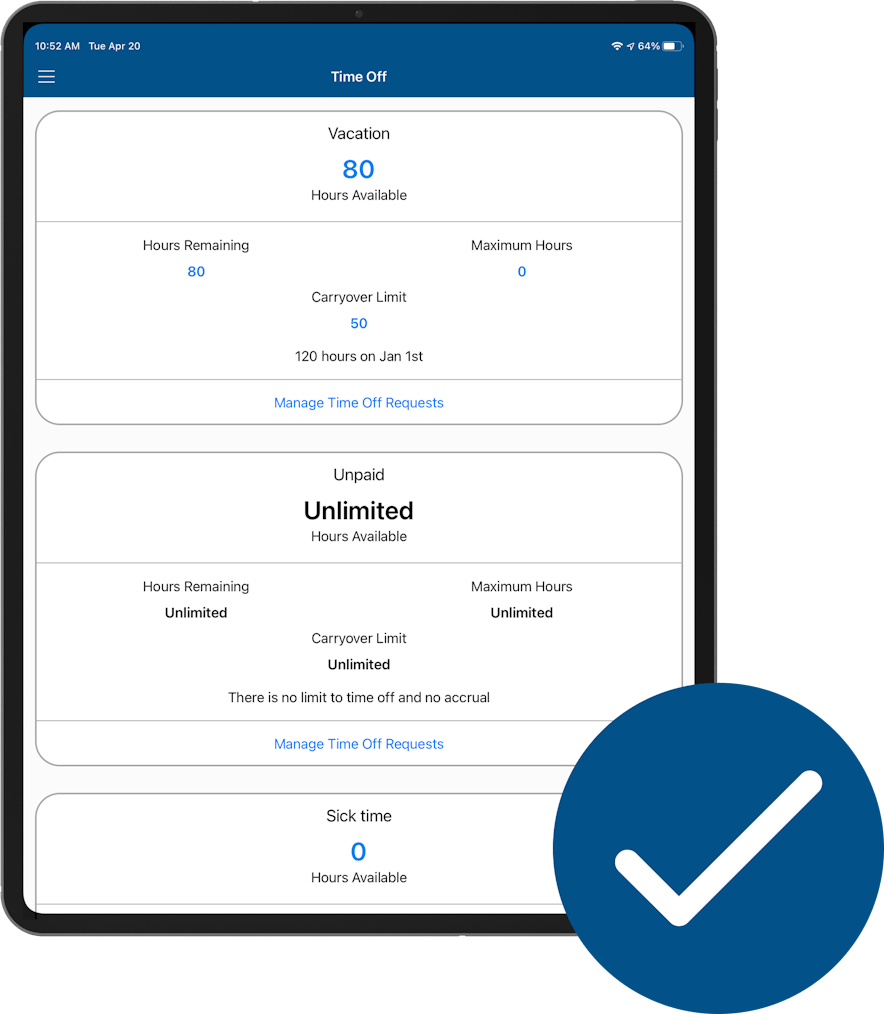 "It has been quite easy to navigate, and when I''m stuck, customer service helps right away. It''s so nice to have something that keeps track of time and PTO in one place."
9,500+ companies use ClockShark to track employees and save time every month.