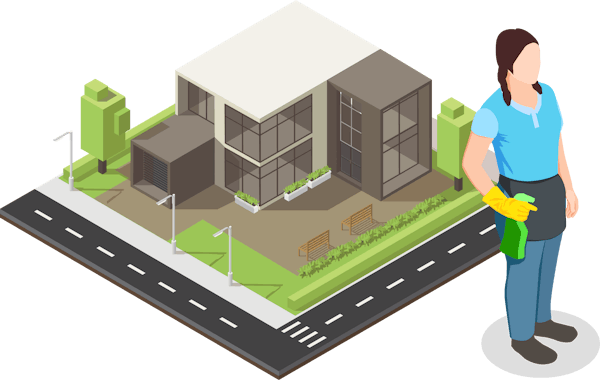 Time-Tracking App for Cleaning Companies
Keep your time and scheduling tidy so you can spend less time on busy work and make more money with time-tracking app for cleaning companies
Insanely easy to use
No training needed
Save up to 8% on labor costs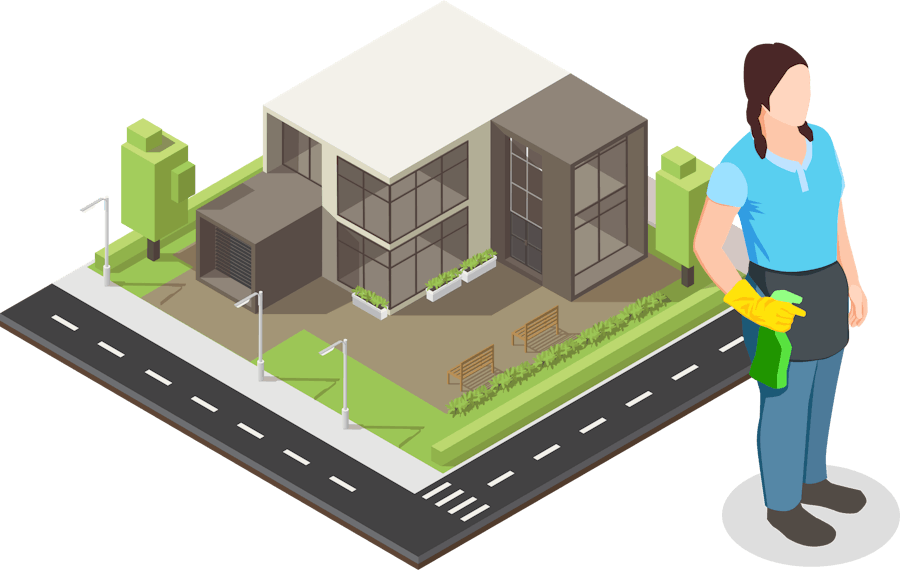 ClockShark is trusted by more than 9,500 companies and over 100,000 field service and construction professionals worldwide.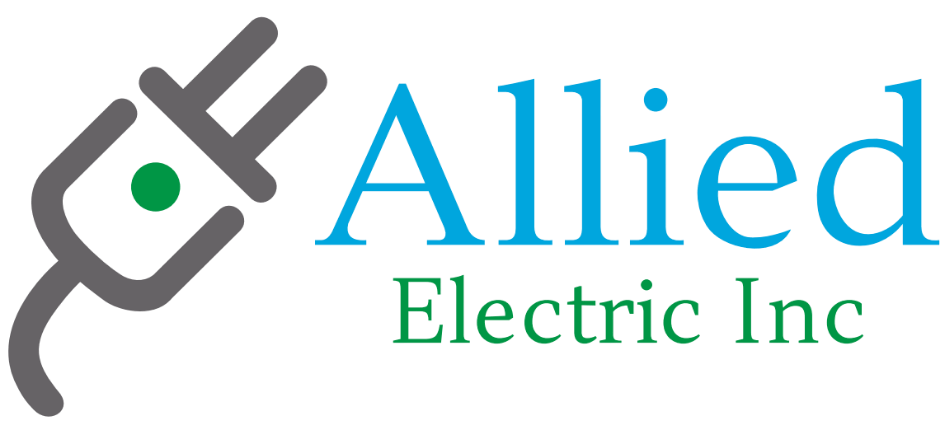 The need to keep accurate time information often gets forgotten in the hustle of starting or finishing a cleaning job. Timesheets end up getting filled out at the end of a shift with guesses and rounded times. But it doesn't have to be that way!

Employees can now [clock in and out](https://www.clockshark.com/tour/clock-in-clock-out) or switch jobs and take breaks all with a few taps on their cell phones. Our time card apps run on both Apple and Android devices so the smartphone your employees already have is all they need. Your crews punch the clock as they go so your time is accurate to the minute. Easy for them. Accurate for you!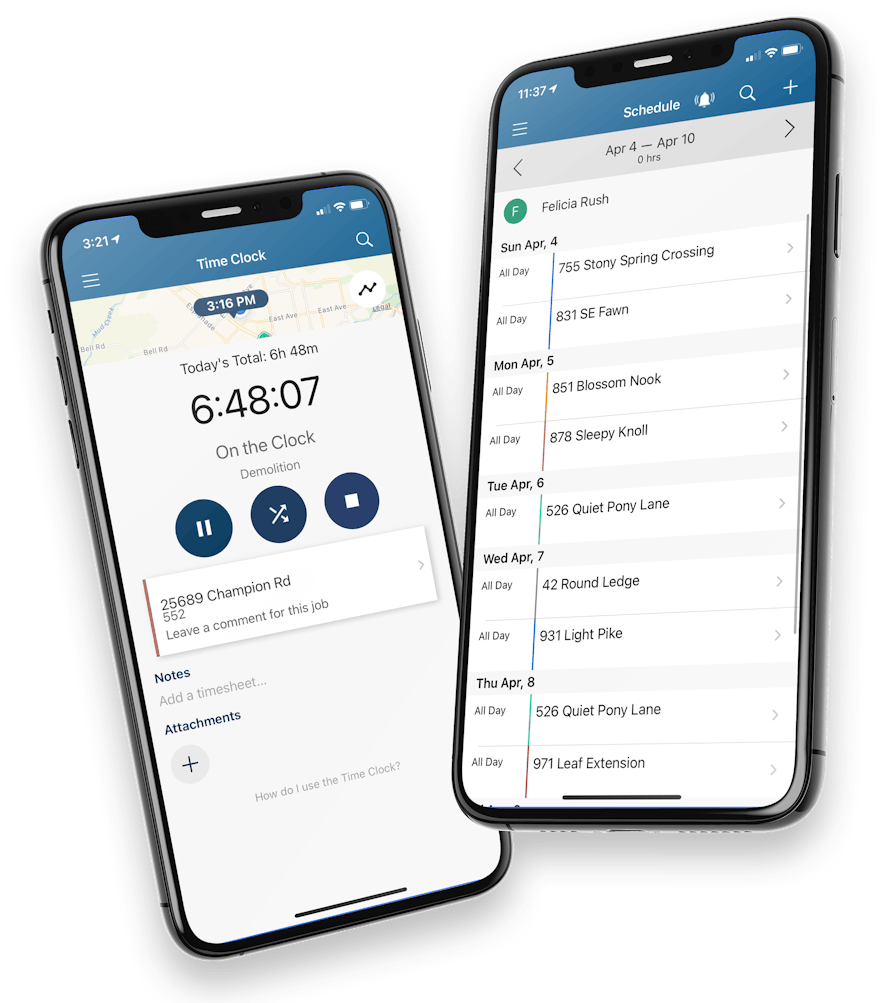 A solid schedule is important to running a good cleaning business. Clients want consistency so you need the right people at the right place at the right time. The employee scheduler makes it easy to run a tight ship. Drag a job or employee onto the calendar and set the times. Easy.

Your employees can see their schedules right from the mobile app so they always know where to be. When that last minute schedule change happens, have no fear. Say goodbye to the frantic phone calls and text messages. Say hello to smooth sailing with time-tracking app for cleaning companies!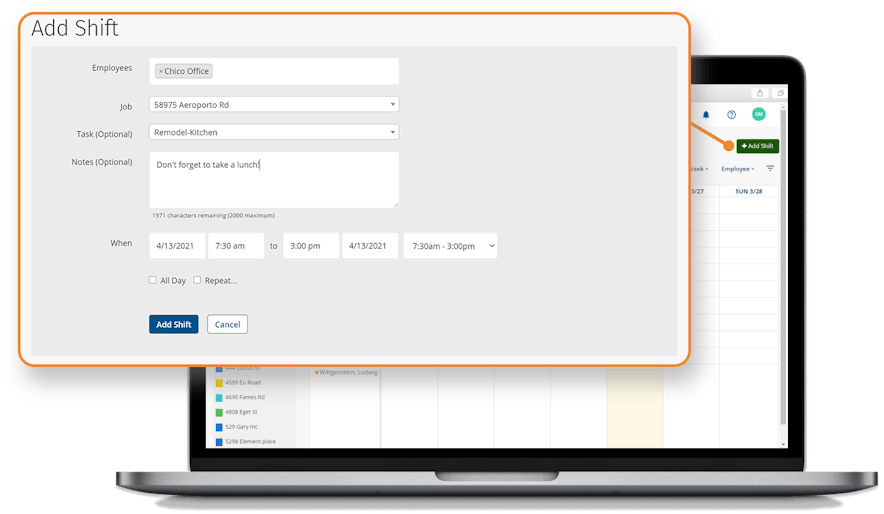 Do you sometimes wish you could see where your cleaning employees are? Did they show up on time today? The time-tracking app for cleaning companies with location tracking feature will tell you! Every time your employees clock in, clock out, or switch Jobs, ClockShark records their GPS location. Now you can verify that your team is in the right place.

You can also see a breadcrumb trail of locations on the map during the day. So it's easy to see if everyone stayed at the job, or left to go somewhere else. It's almost like you can be everywhere all at once. Just don't let that kind of power go to your head!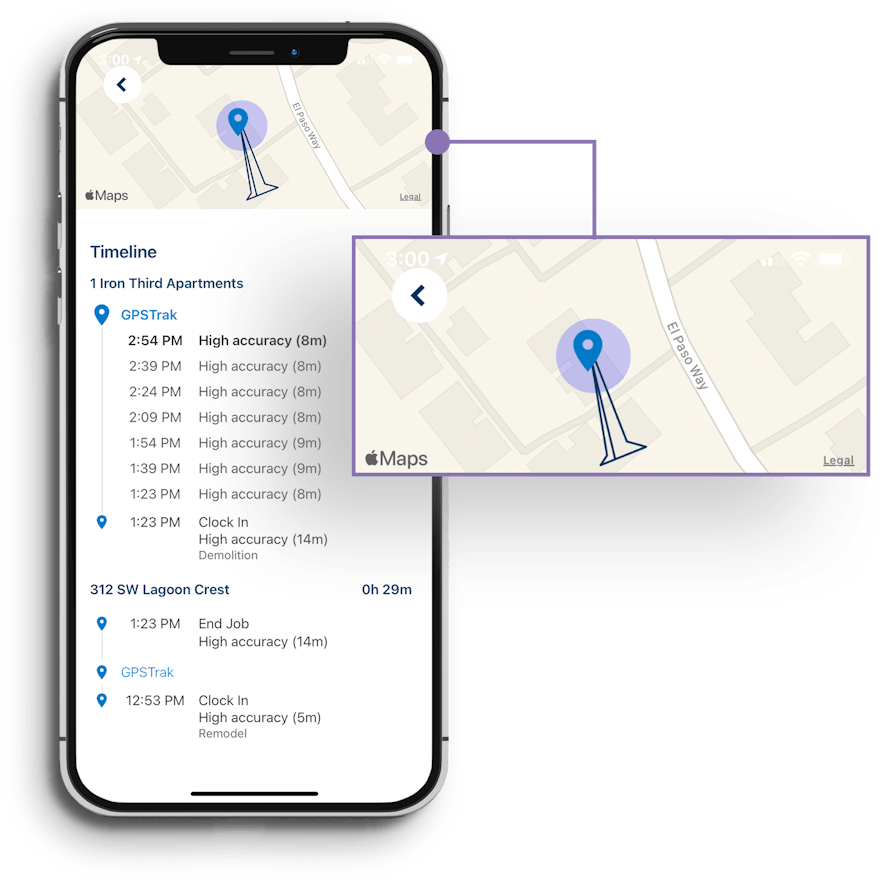 Wouldn't it be great to get easy time reporting that's also accurate? Whether you're running payroll or planning the next stage in your business, ClockShark's reports can give you the time data you need.

You can quickly run time reports by employee, job or task so you can see exactly where time is being spent, what jobs are the most profitable and what services are being used most. If you use one of our integration partners like QuickBooks, ADP or Xero you get a bonus! Our simple integrations push you time records right to your payroll or accounting system.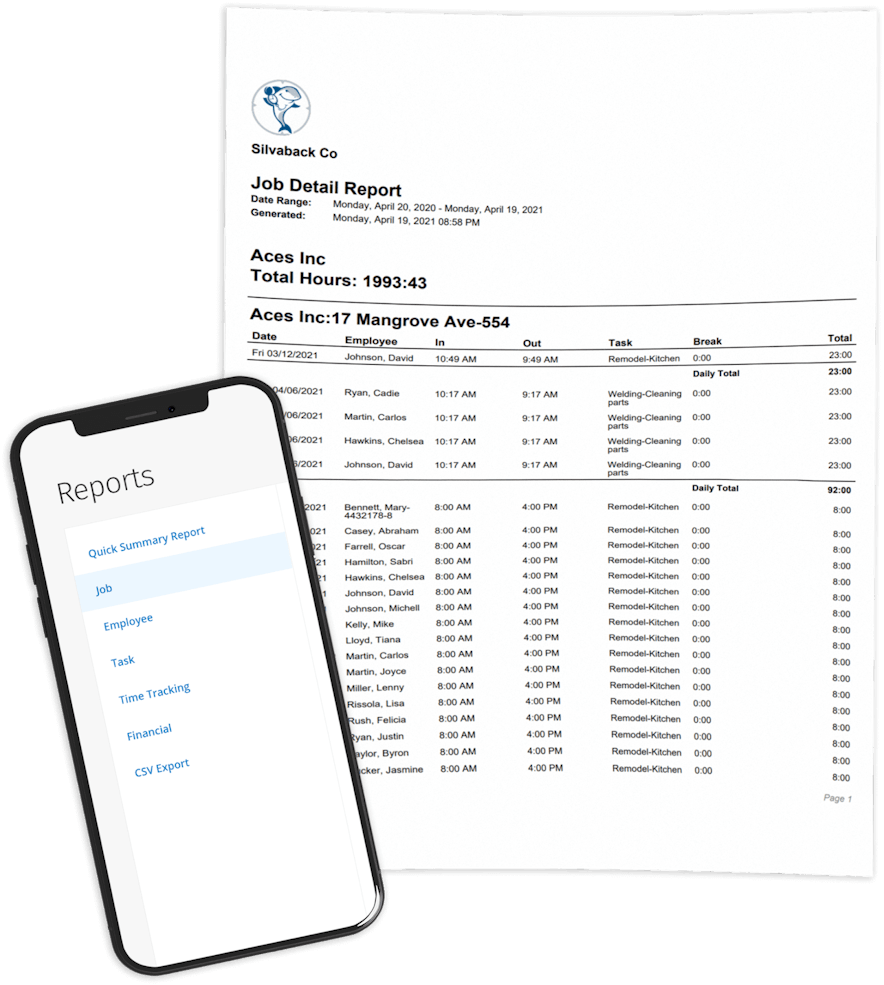 We've helped thousands of businesses move to mobile time tracking and every day we see how powerful it can be. But it only works if people use it. Fortunately, with ClockShark's time-tracking app for cleaning companies, it's not hard to get everyone onboard.

The mobile apps are so easy to use that no training is needed. You can start testing ClockShark in just a few minutes. Our customer support team is standing by to help with any questions. You didn't think we wouldn't be there for you, did you?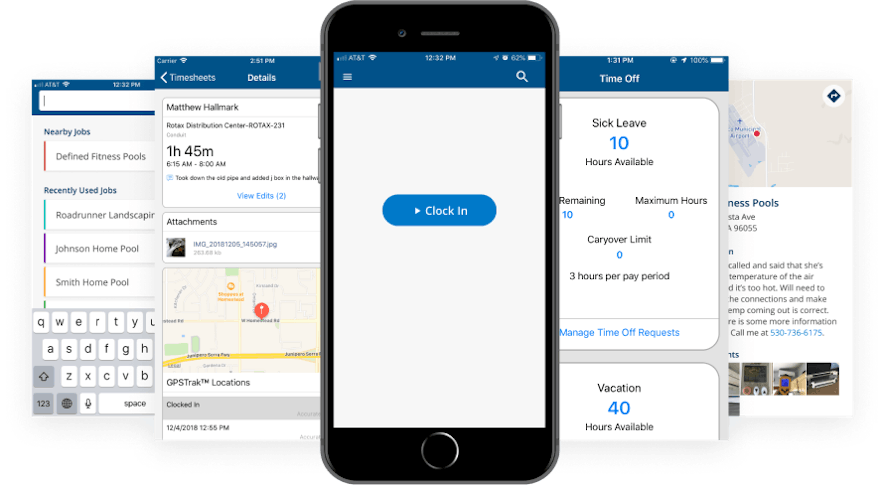 We'll help your cleaning employees get into the habit of using mobile apps with friendly timesheet reminders. They'll automatically remind your employees to clock in and out at certain times throughout the day.

If you decide to use the employee scheduling in ClockShark's time-tracking app for cleaning companies, your employees can get a reminder at the beginning of each scheduled job. With our geofence time tracking your employees can even get a reminder to clock in and out when they arrive at and leave your job sites.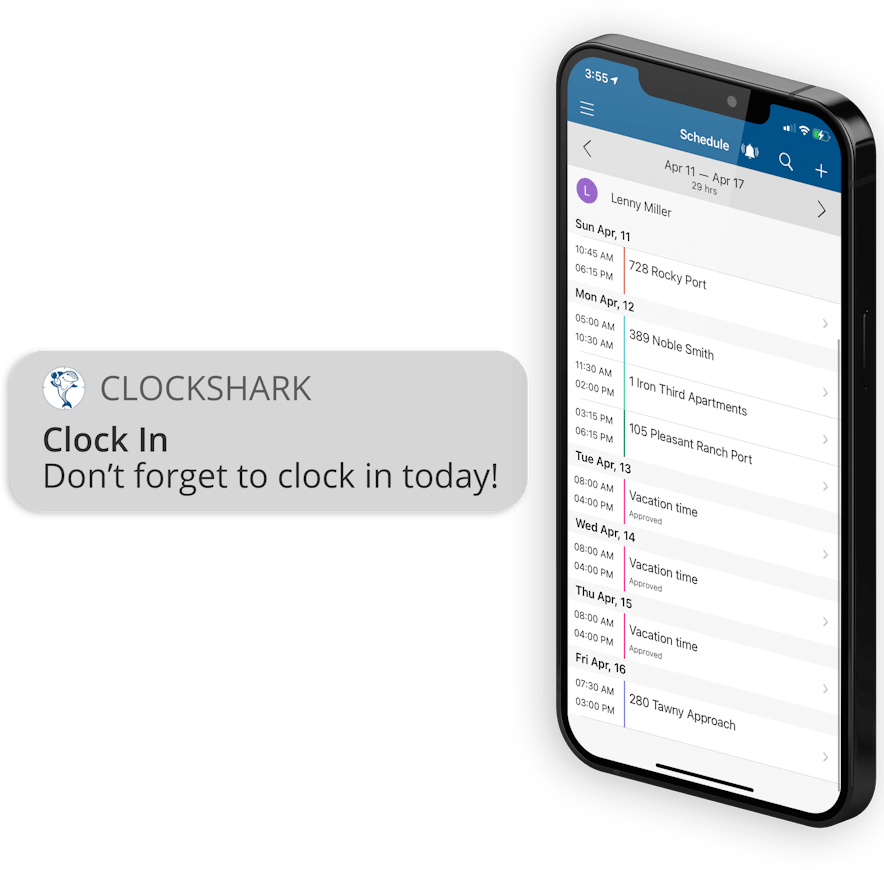 "ClockShark has changed my way of seeing time tracking software. It is powerful and easy to use. I like that it has its mobile application to use it in phones or on tablets. It works with integrated GPS and provides us with the easiest way to do administrative tasks for our employees."
9,500+ companies use ClockShark to track employees and save time every month.
Get started today.