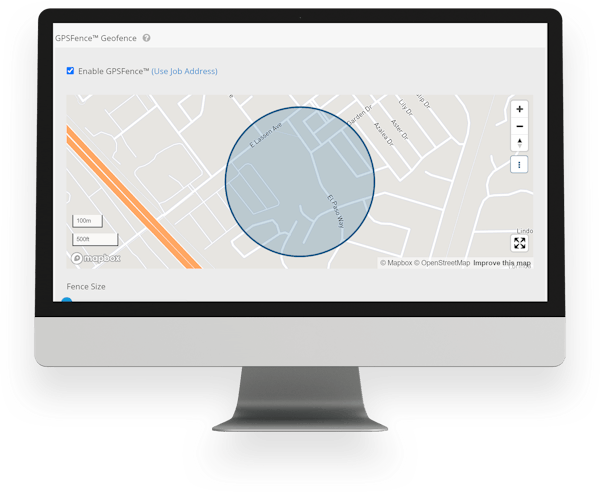 The Best Geofence Time-Tracking App for Field Crews
Create geofences around jobsites to remind employees to clock in and out.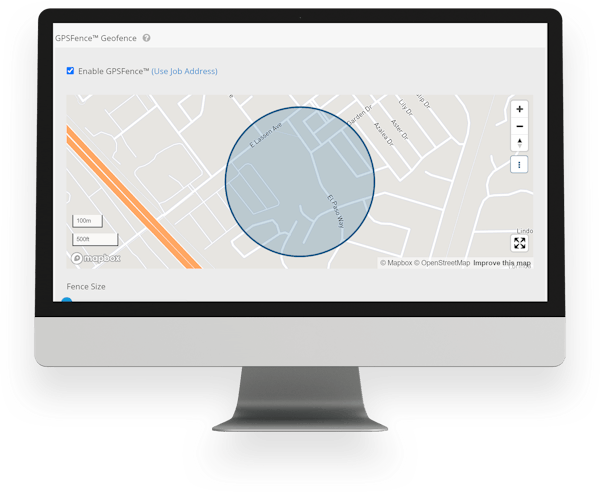 Remind employees to clock in or out on time
Do you have a few employees on your team who are great workers but constantly forget to clock in? And you're tasked with questioning them and correcting their incomplete timesheets more often than you'd like?

Now employees will be alerted to clock in or out or switch tasks every single time they enter or exit the geofenced area around a job site so they never forget again.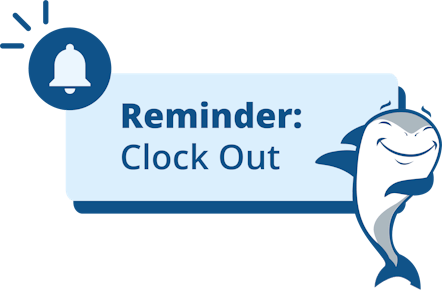 Hold employees accountable for clocking in when not working
The truth is some employees clock in long before showing up at the actual job site. It doesn't matter if it's less-than-honest or an innocent bad habit, you just need to know when it happens and who's doing it so you can end it.

GPSFence™ detects when employees clock in for a specific job but are "out of bounds" of the designated job site and sends notifications to your email and on their timesheet.

You'll be able to instantly find timesheet discrepancies and correct problematic clock ins before they run up payroll and billing costs.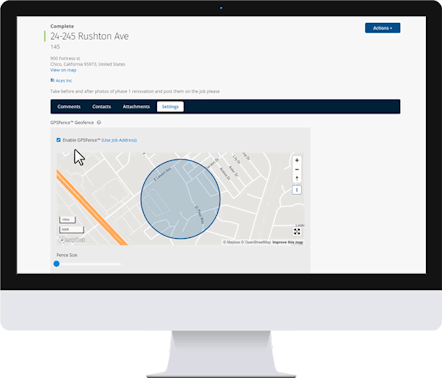 Give employees peace of mind (and less paperwork to manage)
It's no secret: meticulously filling out and managing paper timesheets is a nuisance most employees would rather avoid. If you want to make all of your back office tasks easier, start by making it easier for employees to track time.

Automatically ensure employees clock in and out when they're supposed to, know when they don't so you can quickly correct the mistake, and remove the extra burdensome task of manually completing paper timesheets.

The result when you do? Less stress for employees and less back office work for you.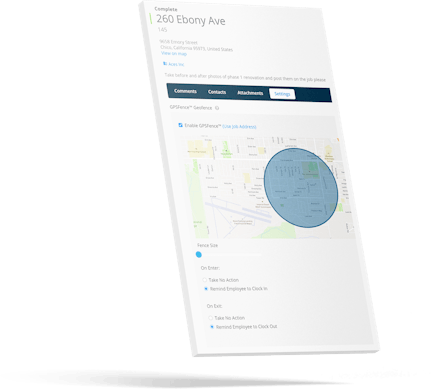 Case Study
How GPSFence™ helped this construction company finish payroll in 30 minutes (instead of hours)
Dave Libby and Mario Romero were frustrated with how long it took to do payroll.

They run the general construction company, Assembly Builders, which employs both contractors and subcontractors to complete residential and commercial construction projects in San Francisco and surrounding areas.

Sorting through inaccuracies and manually entering all of the payroll data into Quickbooks often took two hours (or more). After searching for a better system, they found ClockShark.

The GPSFence™ option was one of the biggest deciding factors for updating their old processes. Now, they're able to import all the crucial data into Quickbooks and finish payroll in as little as 30 minutes.
"This is exactly what we were looking for. This is catered to us." Dave Libby
"I really like the GPSFence™ feature in ClockShark. This is what sets it apart. We find it most useful for automating clocking in and out for our team rather than manually reminding them when their schedule starts, which can be at odd hours."