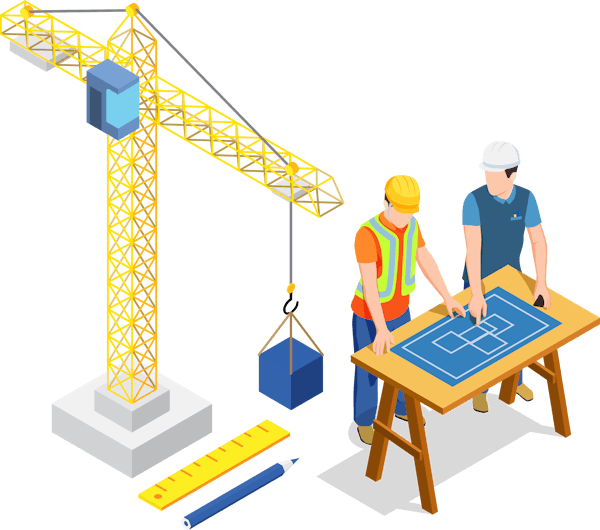 Construction Time-Tracking Software
Enable your crew to submit their hours directly from the jobsite with construction time-tracking software
Get accurate timesheets
Save up to 8% on labor costs

See the location of every employee on the clock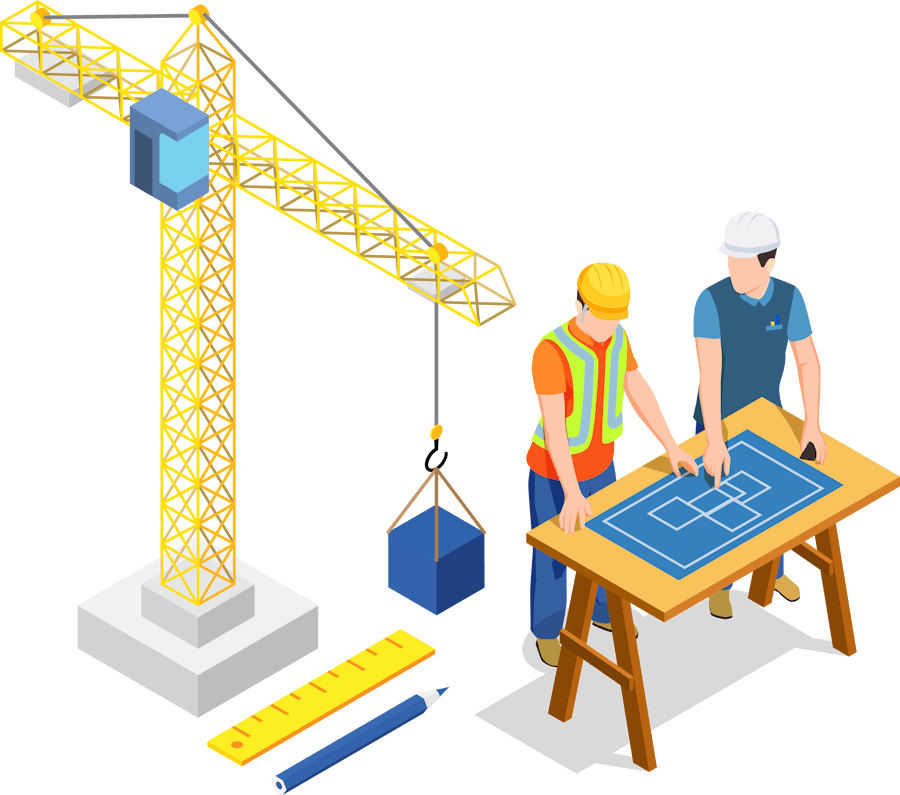 ClockShark is trusted by more than 9,500 companies and over 100,000 field service and construction professionals worldwide.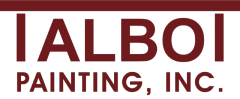 ClockShark gives you more than just time punches. It's designed as a professional job costing tool for your labor. Employees select what Job and Task they are working on with each clock in, so you know what they're doing. It's easy to read those time card details on the construction time-tracking software, and you can make edits as needed. You can also print powerful time reports designed for tradesmen and women.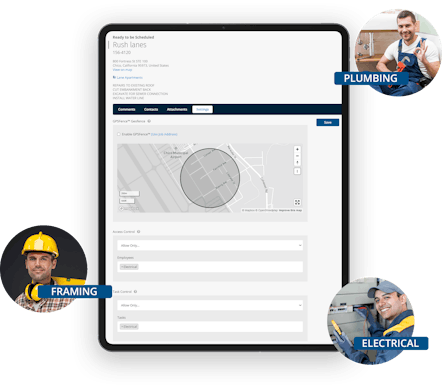 If you want construction time-tracking, you could go buy an expensive portable time clock for every truck. But why? ClockShark works on both AppleiOSdesmen and women have in their pocket is all they'll need. Got an employee without a smartphone? No problem. Crew timesheet app lets a supervisor or foreman punch the clock for them.

You'll access your account from a web dashboard from any computer with internet access. Whether you're at home, at the office, or on vacation, you can see what's going on or make updates to timesheets or schedules.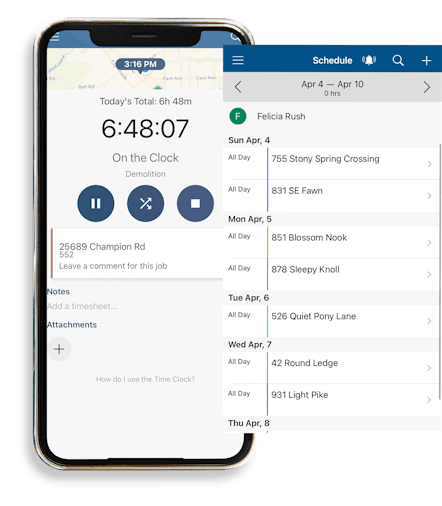 Aren't you sick of scheduling phone calls, emails, and text messages? We don't think you should have to do that busy work anymore. Employee scheduling in ClockShark is as easy as dragging a job or employee onto the calendar. Setting the schedule is quick and easy. Even when the schedule changes.

Just drag and drop the change, then notify everyone affected with a single click. They get a notification right away on their phone. So they'll always know where to be and when to be there. Just another benefit that makes ClockShark more than just a construction time-tracking software.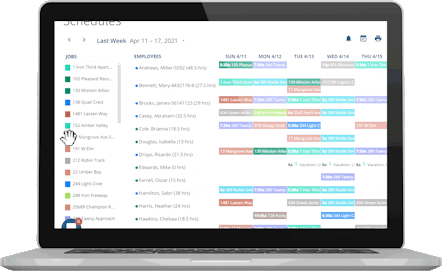 You don't buy cheap tools, so why buy inferior mobile time tracking for construction without GPS? ClockShark is a GPS Time Tracking for construction and trades. With the mobile time tracking, you'll get location data with time punches and a whole lot more. The GPSTrak™ feature sends you location information while employees are on the clock. Now you can see where they were, or where they weren't.

GPSFence™ gives you the power of geofence time tracking. By putting a geofence around a job site, your employees can be reminded right from their phone to clock in or out when they enter or leave. It's another powerful tool for your construction pros.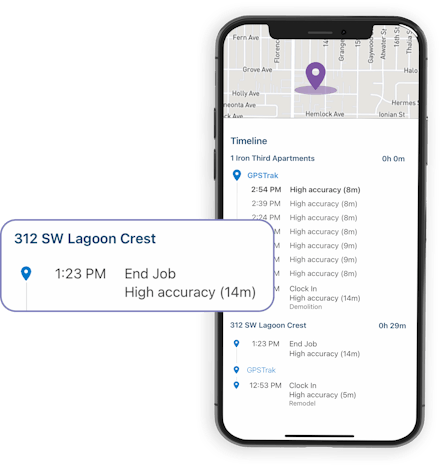 If you use QuickBooks, Sage, ADP®, or one of our other integration partners, you're going to love ClockShark even more. ClockShark integrates with both QuickBooks Online and the desktop versions of QuickBooks, as well as Sage, just to name a few. With construction time-tracking software, you can punch time from the app right into your accounting software with the click of a button. All of your time card details are right where you need them without having to enter it again. Payroll and job costing just got way easier.
"We searched all over trying to find a user friendly software easy for all our employees to use. We're a general contractor and love the ease in tracking our employees time, job costing, and scheduling."
9,500+ companies use ClockShark to track employees and save time every month.
Get started today.