Clock In Clock Out App Tracks Time From The Job, Wherever the Job Is
Replace messy paper timesheets with an accurate clock in clock out app
No more messy or incomplete paper timesheets

Remind your crew to clock in and out

See the location of every employee on the clock
Get Started Free

ClockShark is trusted by more than 9,500 companies and over 100,000 field service and construction professionals worldwide.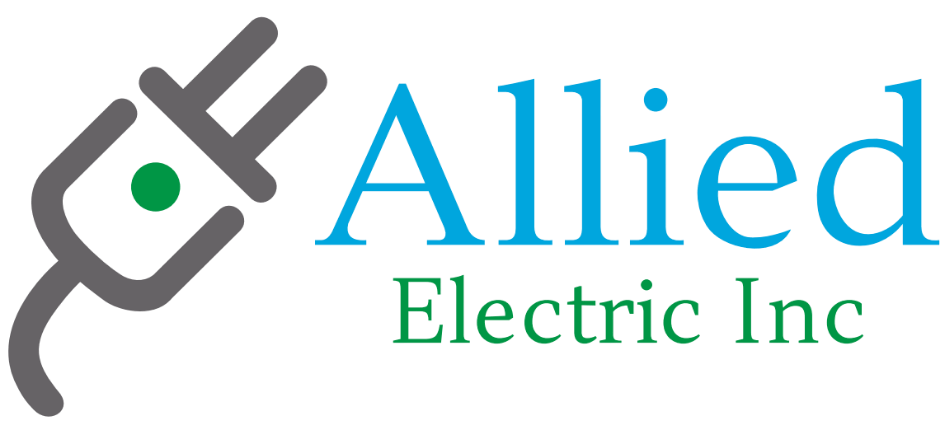 When you've got workers in the field, it's important to know where they are. The clock in clock out app on Android and iOS grabs the GPS coordinates from the phone for each clock in and clock out. When employees clock in, you can see where each clock in and clock out took place, so you know if your crew is working at the right place, at the right time.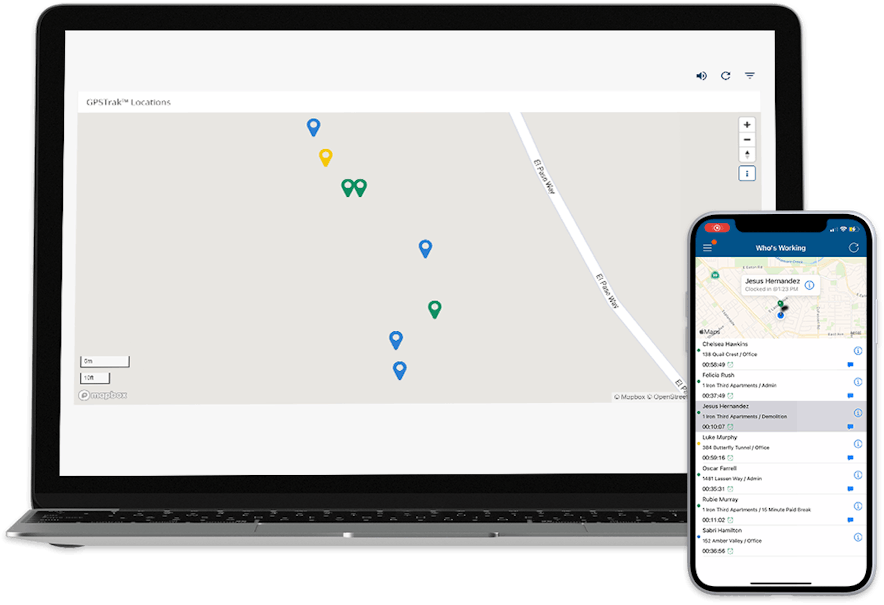 By downloading the ClockShark clock in clock out app, your employees' smartphones become their traveling time clock. Using ClockShark doesn't require any special equipment. The employee time clock app works on Android and Apple phones and tablets, so your crew clocks in and out from the phones they already have.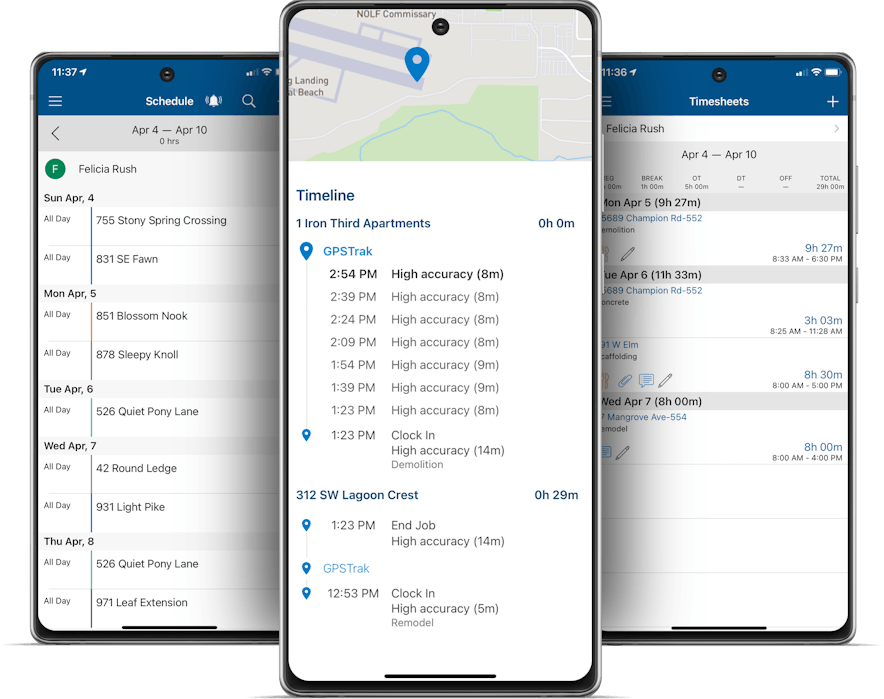 ClockShark makes time tracking easy. Using their smartphones, employees clock in, clock out, and switch tasks. The timestamps and GPS location are pulled right from the phone, so employees don't have to enter any of that. You can clock in, switch tasks, and clock out faster than you can write your name on a paper timesheet.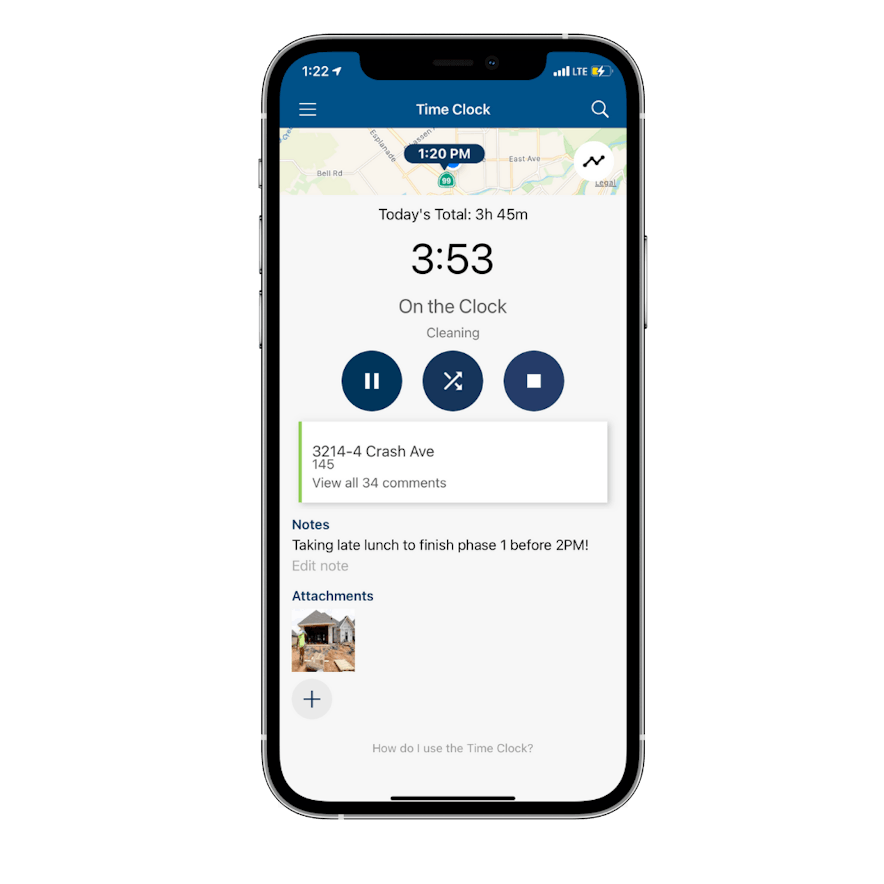 The Crew Clock App allows a supervisor or foreman to punch the clock for their crew. It's also handy to clock in or clock out anyone who has no phone or to send an entire team to lunch at once. The app makes employee time tracking easy and gives you the power to clock people in and out so they can get to work without worrying about it.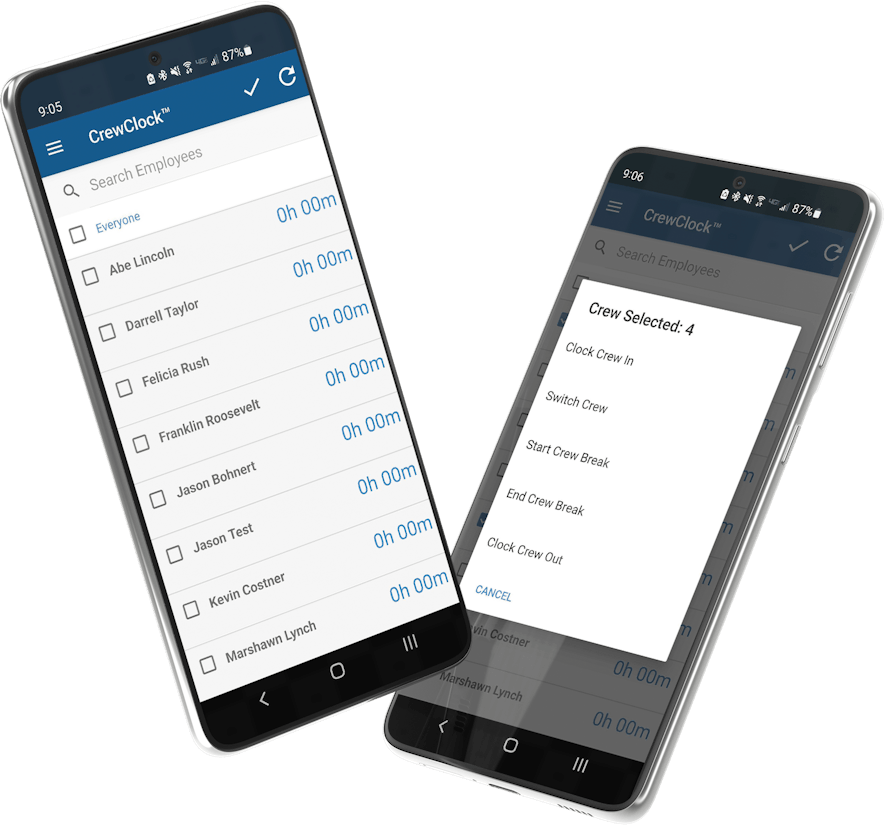 Everyone needs a reminder now and then, and with ClockShark's clock in clock out app you can set those reminders to happen automatically. You can set timesheet reminders for employees to clock in or out, to remind your employees at a certain time every day, or at the start and end of their scheduled shifts. With geofence you can even send a push notification to clock in or clock out when your employee enters or leaves a job site.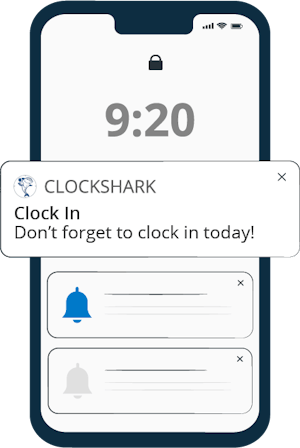 "The benefits include time savings, better tracking of time, streamlining payroll and billing, as well as pulling reports for individual job costing is easy."
9,500+ companies use ClockShark to track employees and save time every month.
Get started today.