Easily Collect Job-Related Answers From Your Employees With Clock Out Questions
Get important information from your team in the field when they clock out, and receive timely notifications of unexpected responses
Collect answers to customized questionnaires
Assign questions to specific teams or jobs
Receive notifications of unexpected responses
Get Started Free

ClockShark is trusted by more than 9,500 companies and over 100,000 field service and construction professionals worldwide.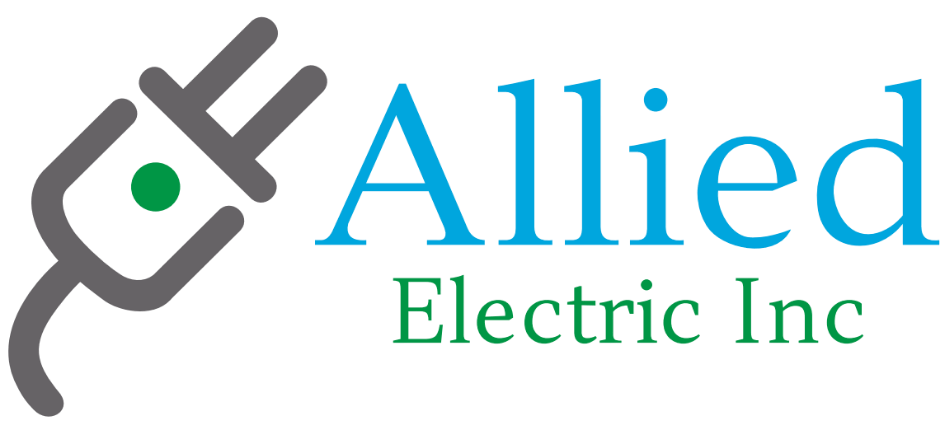 Assign Questionnaires to People or Jobs
Quickly customize a short questionnaire for the information or attestation you need to collect. Assign it to a job, department, or office location to start collecting answers from people when they clock out for the day or when they finish work on a specific job.
Customize Your Questions
Assign questions with text, multiple choice or yes/no response types to each questionnaire. Mark specific questions as required and designate specific responses as unexpected, for example, "Yes, I was hurt on the job today."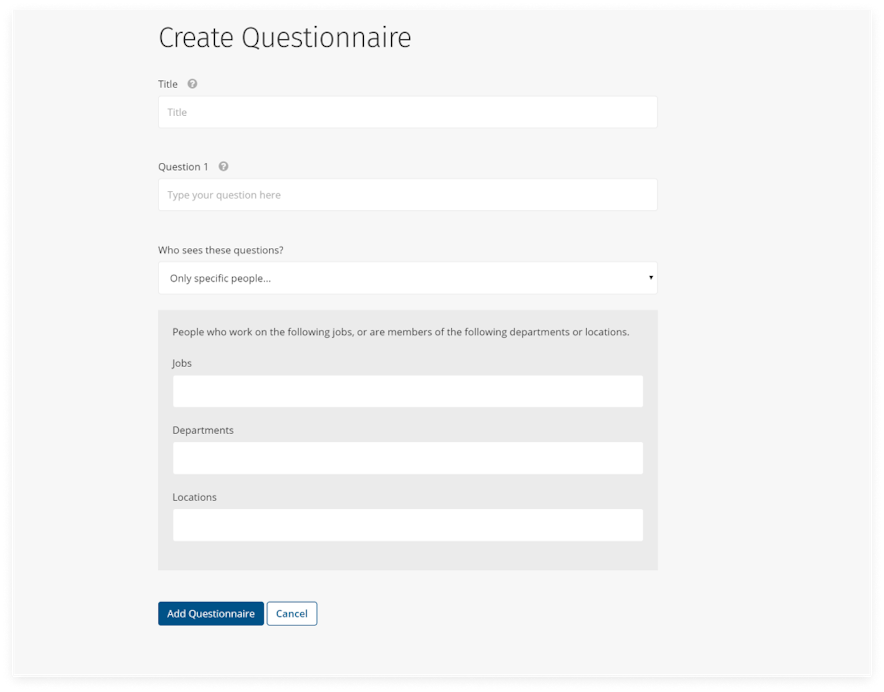 Get Answers at Clock Out Time
When people clock out at the end of the day, or when they finish a job during their workday that has a questionnaire assigned to it, they will be prompted with the associated short questionnaire before the clock out can be completed.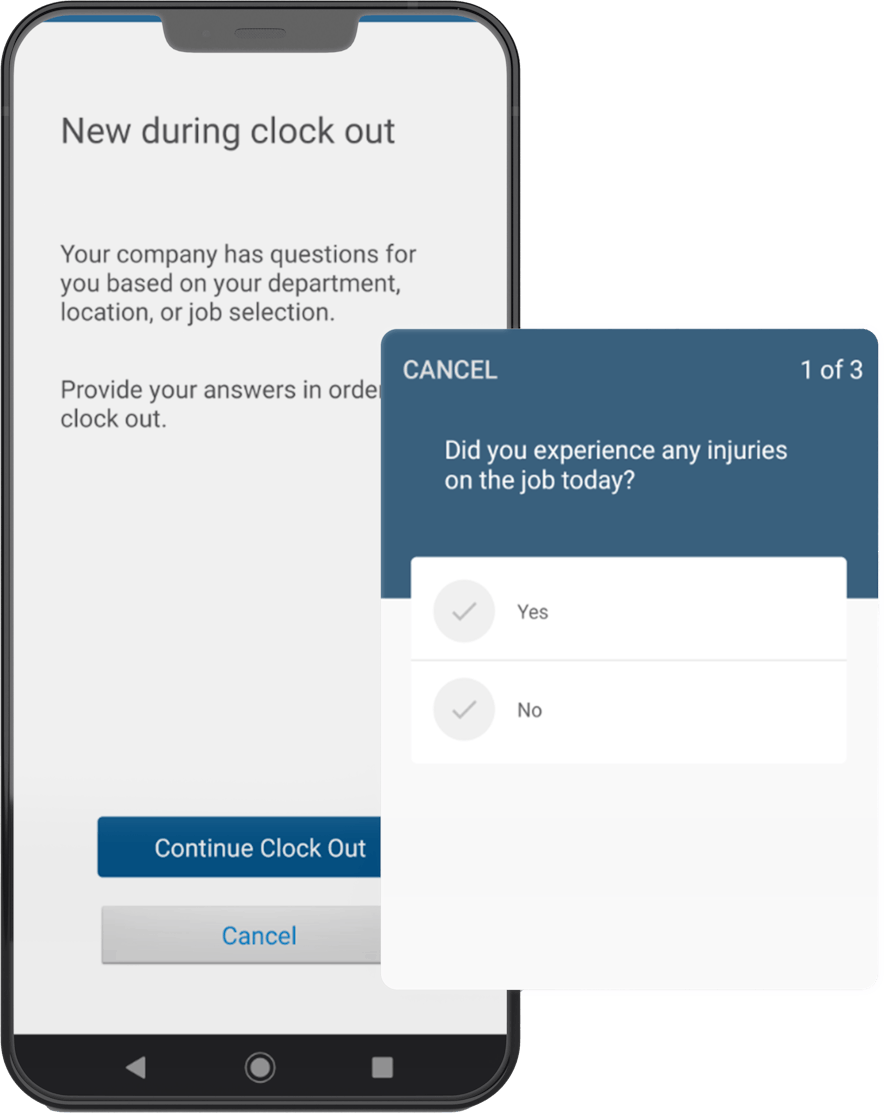 Run Reports on Answers Received
No more worrying about documentation or ability to prove someone did what they were supposed to, since compliance will be documented automatically and accessible via easy to run reports.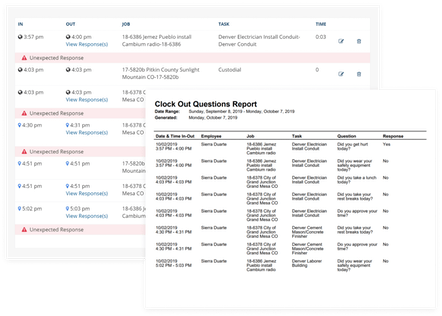 Receive Notifications of Unexpected Responses
Rest assured that if an unexpected answer is received, like someone not taking their breaks, or someone getting hurt on the job, you will be immediately notified via email.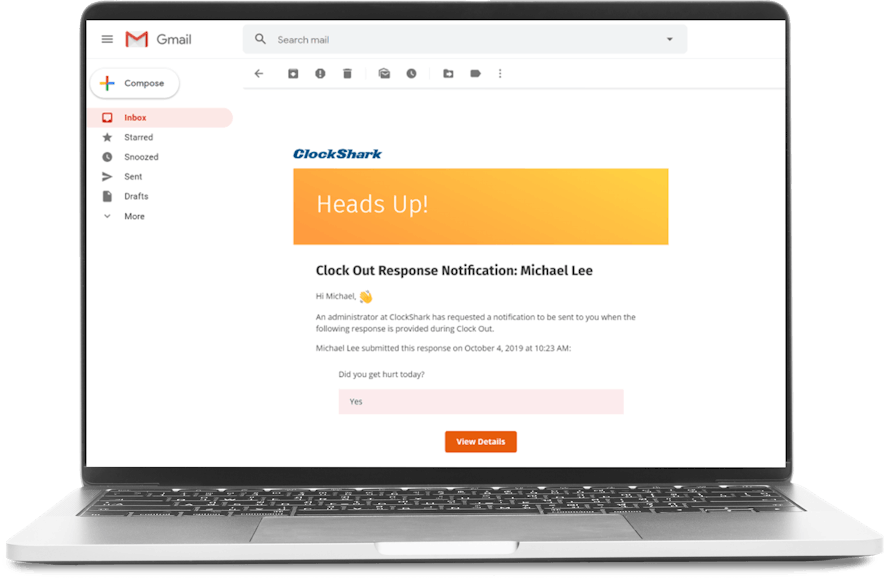 "The app and the web portal are easy to use for all employees and the interface is simple to understand. Finally, HR is able to extract information to verify travel, time on site, etc."
9,500+ companies use ClockShark to track employees and save time every month.