ClockShark's Time Reporting: Your Key to Efficiency and Accuracy
Accurate reports enable you to make strategic decisions that can significantly impact your business
Run high-level reports on your teams' timesheets
Keep track of your team's time off
Get a quick total of how much labor was spent on a job
Get Started Free

ClockShark is trusted by more than 9,500 companies and over 100,000 field service and construction professionals worldwide.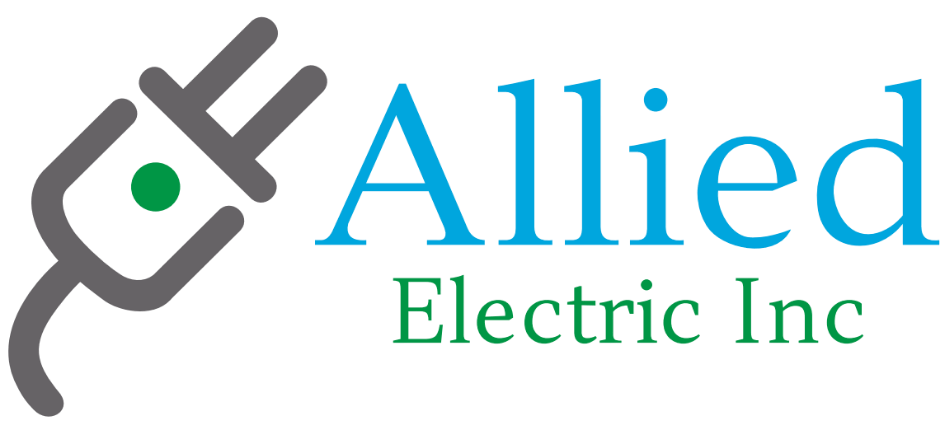 Run high-level reports on your teams' timesheets. Dig deep into individual employees' time punches, jobs, or tasks. Control the context using filters for a date range or pay period.

With ClockShark, you can see whatever data you want, however you want it. In only a few clicks.
Do you really know what's going on at the job site? Are you sure your workers clocked in and out when they said they did? Can you prove anything?

With ClockShark Reporting, you can stop guesstimating for good. Each clock-in on the app logs the employee, job, task, and location. When they switch tasks, all the data moves with them too. So you get complete, reliable time and attendance reports. Every single time.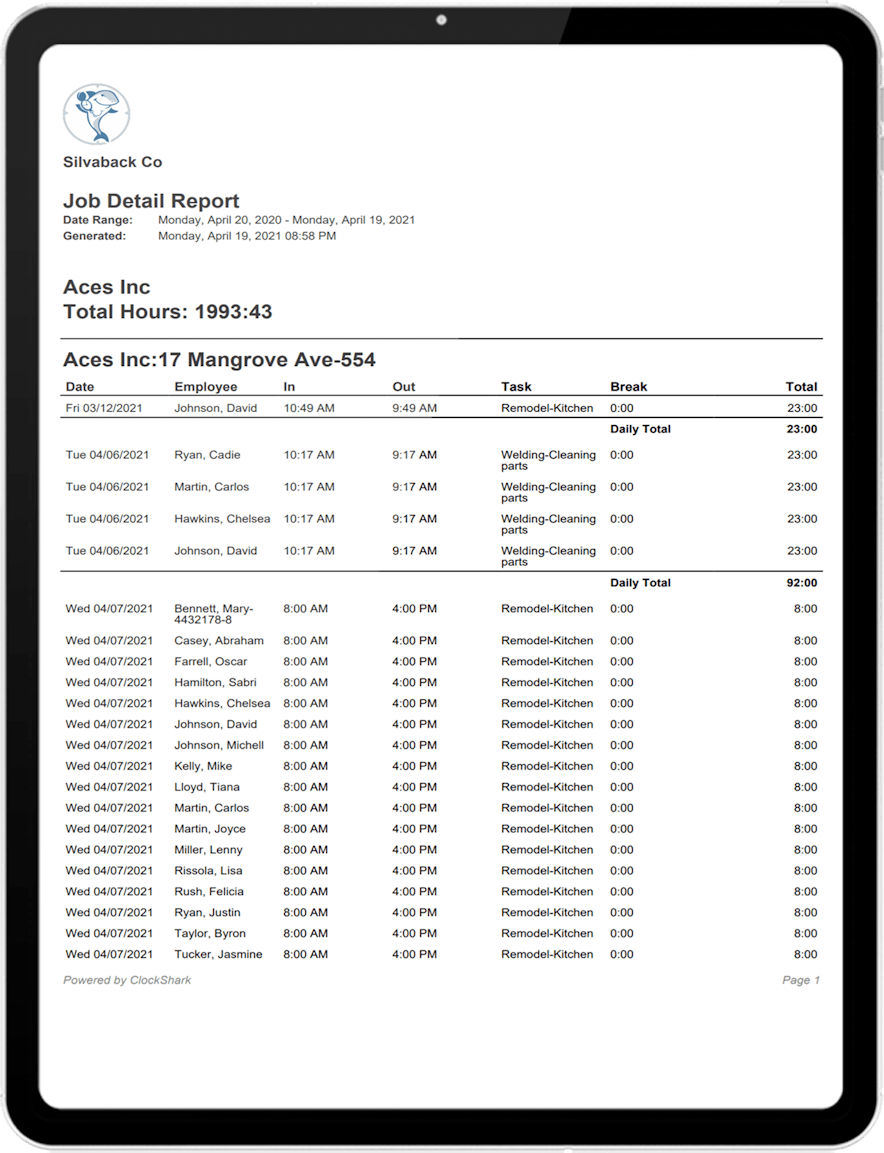 When your records aren't accurate, you round up your job costs. And that costs you money. That shouldn't happen. What if you could know how long each task took down to the second?

With the precise data contained in every clock punch on ClockShark, now you can. Get super-specific reports on the time spent on each task. Don't lose another dime to the details.
Use the Department and Location filters to segment your reports for better insight into your business.

Where's your maintenance department spending most of its time? Which office spends the most on framing? When your time card reports are manual, these types of questions are hard to answer. When you need to plan ahead or do profitability reviews, that's so frustrating! When you use ClockShark, you'll get the answers you want in an instant.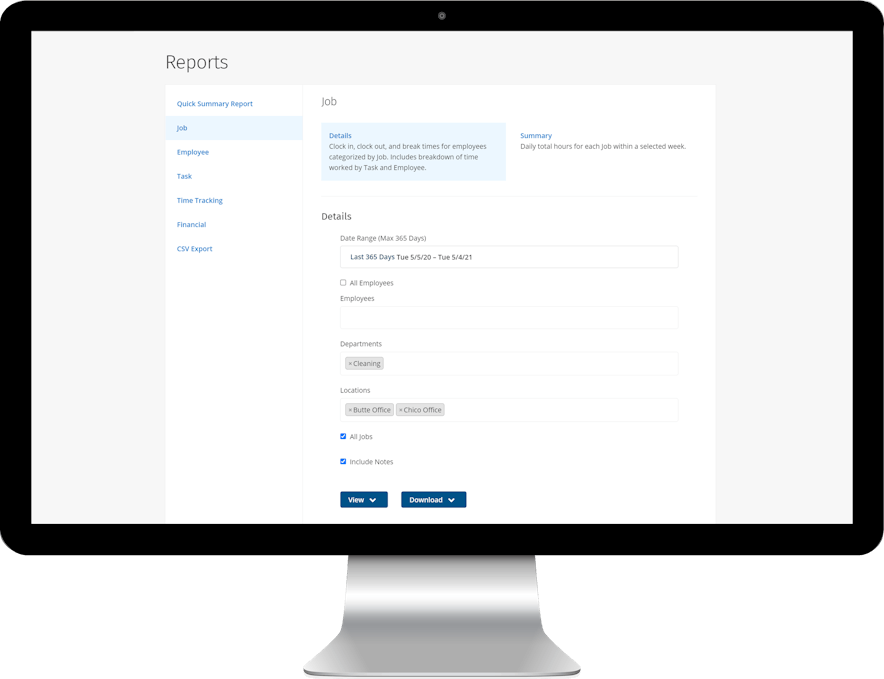 Want to view a crew time report? Just download or print it as a PDF. Need to import or merge it with another spreadsheet? It's there for you in CSV format. Have to share the data with your payroll software?

Whether you use Quickbooks, Sage, ADP®, Xero, or a host of other accounting and payroll software, ClockShark's integrations make it easy. No data-reentry. No export/import. No nonsense.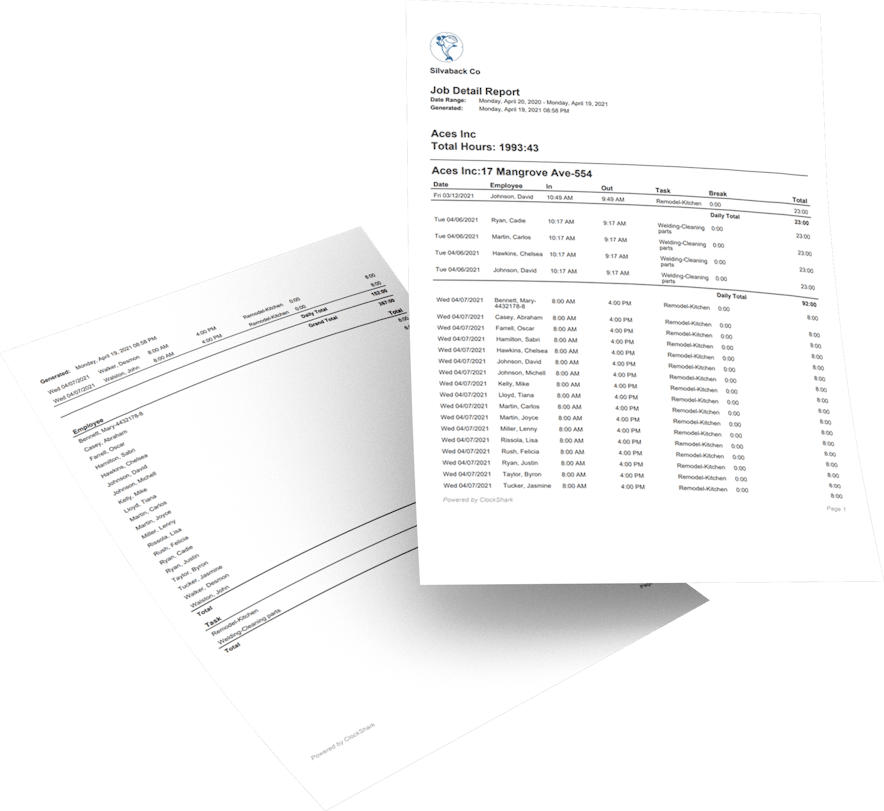 Don't take our word for it. See what our customers say.

"I love the reporting feature. I am able to determine the amount of hours spent on any particular job in just seconds."

I like being able to pull several different reports for my several different needs. This allows me to use one report to enter payroll, while using a different report for invoicing.

The reporting feature for tracking the job site hours has eliminated a great amount of time and paperwork. Great software.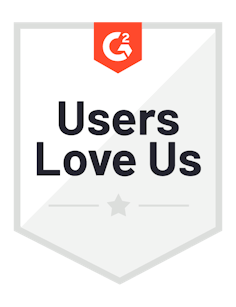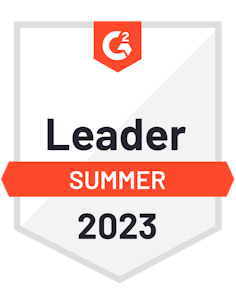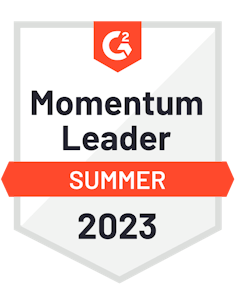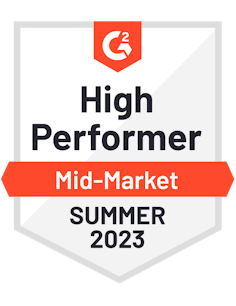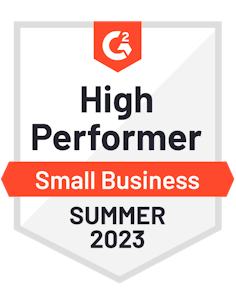 Get accurate time tracking reports for all your employees with ClockShark