Time-Tracking Software for Construction and Field Service Businesses
Get real-time visibility of your crew's time and location
Eliminate double data entry

Export timesheets right into your payroll software

Improve communication between the office and the field
Get Started Free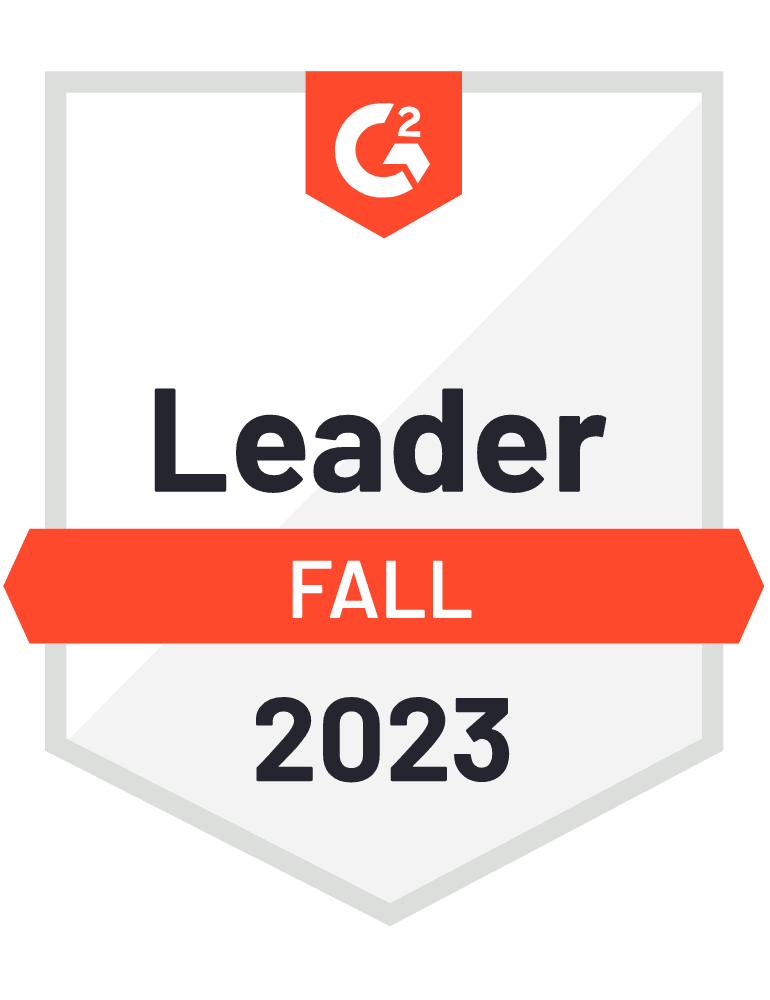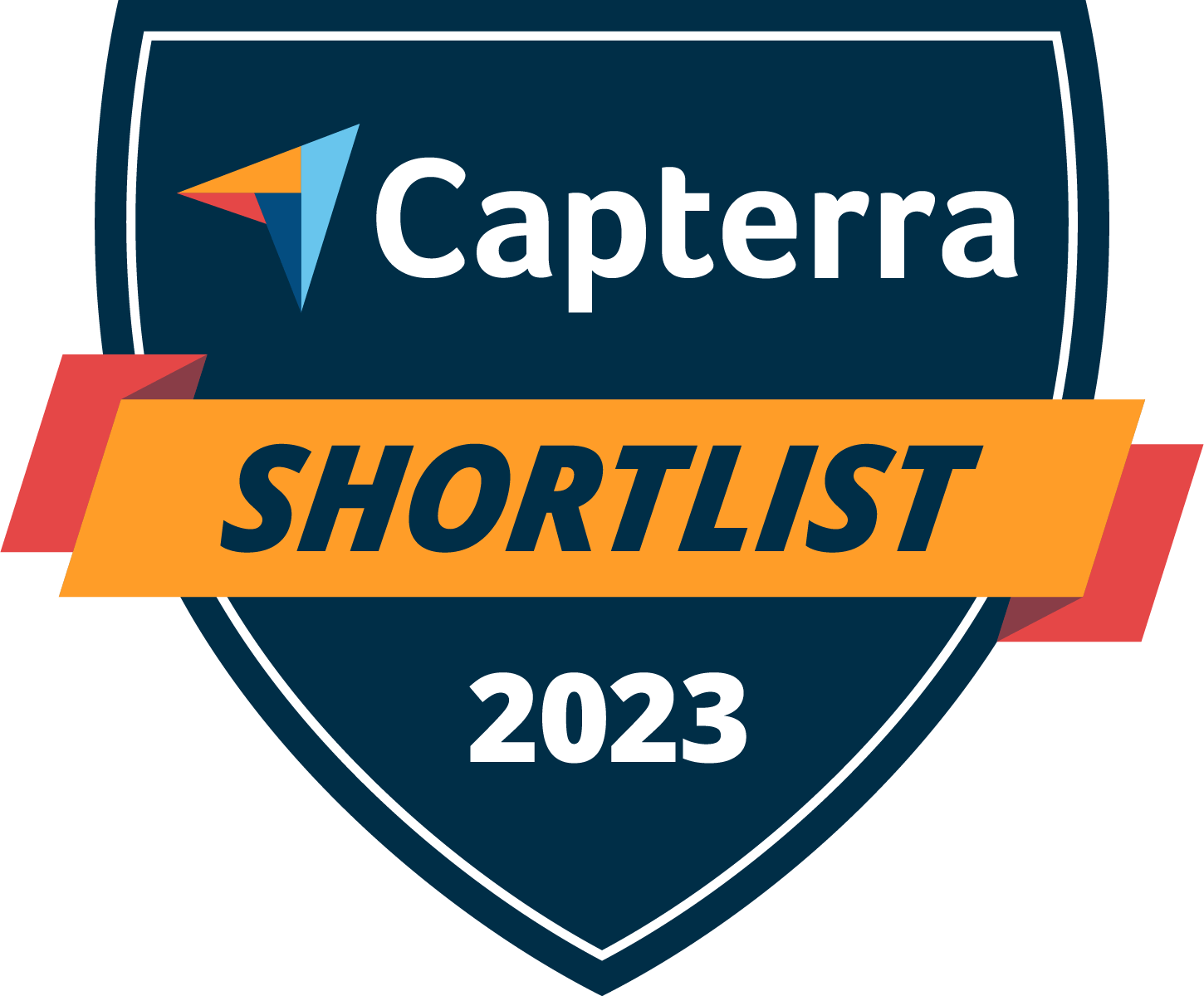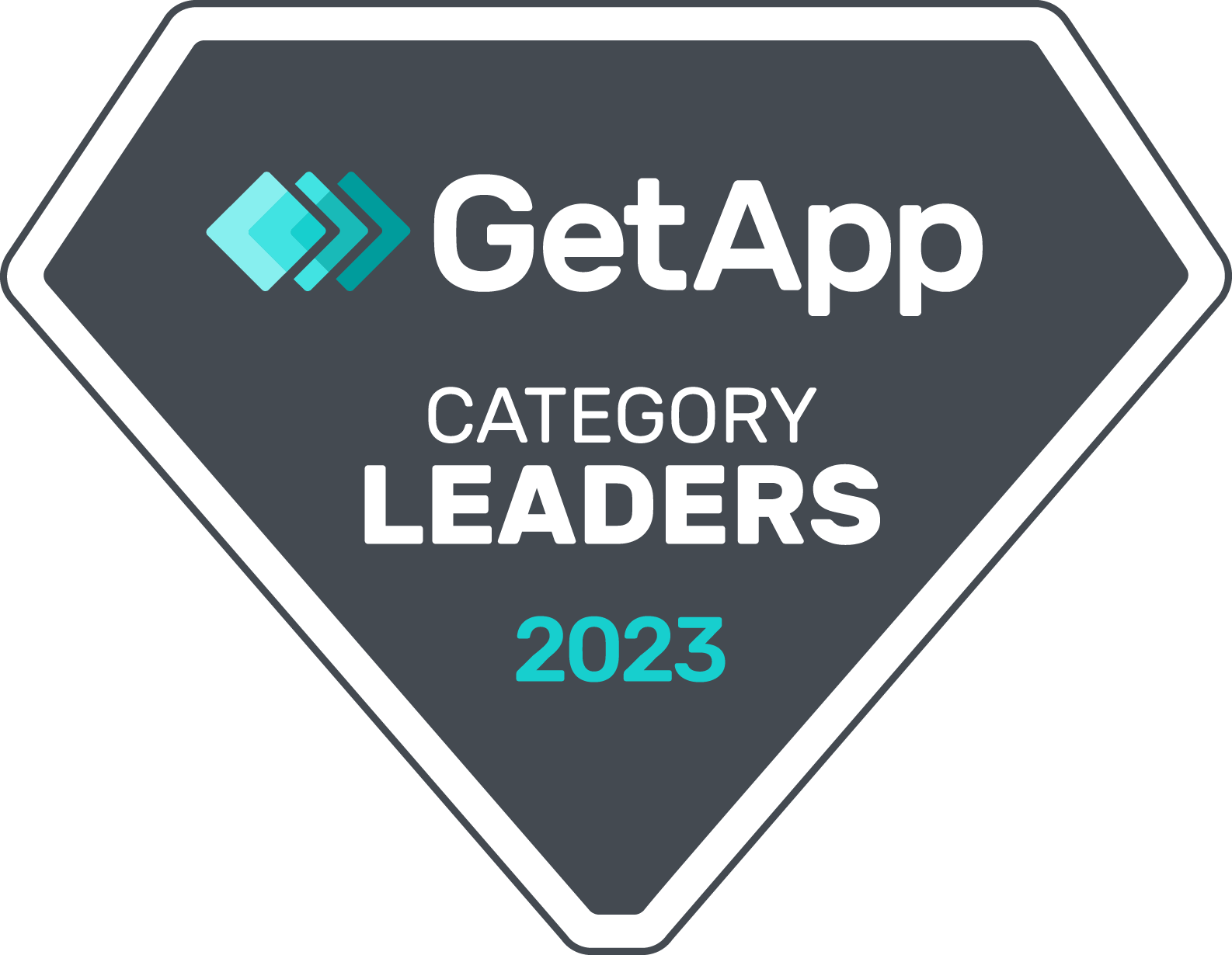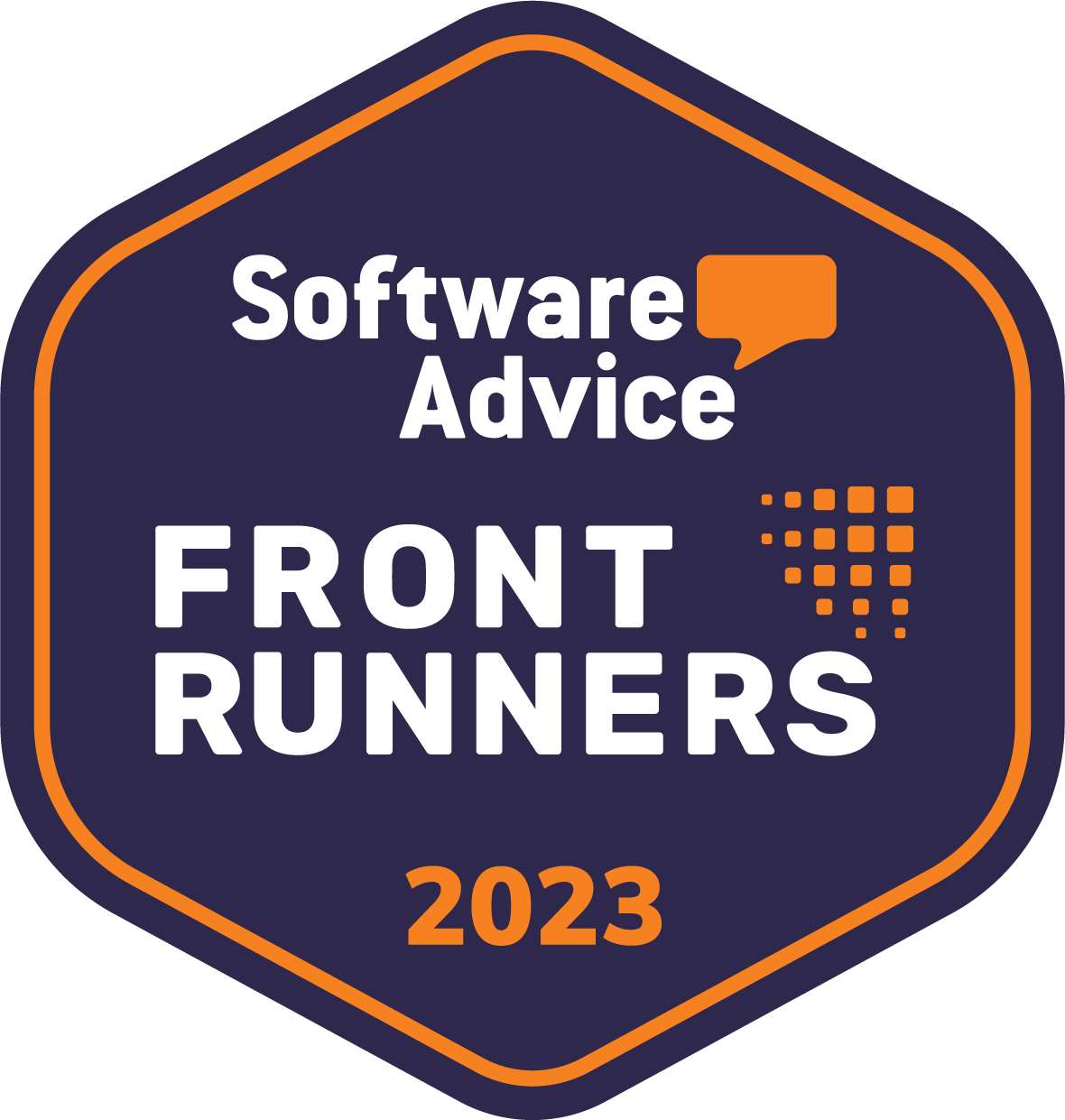 ClockShark is trusted by more than 9,500 companies and over 100,000 field service and construction professionals worldwide.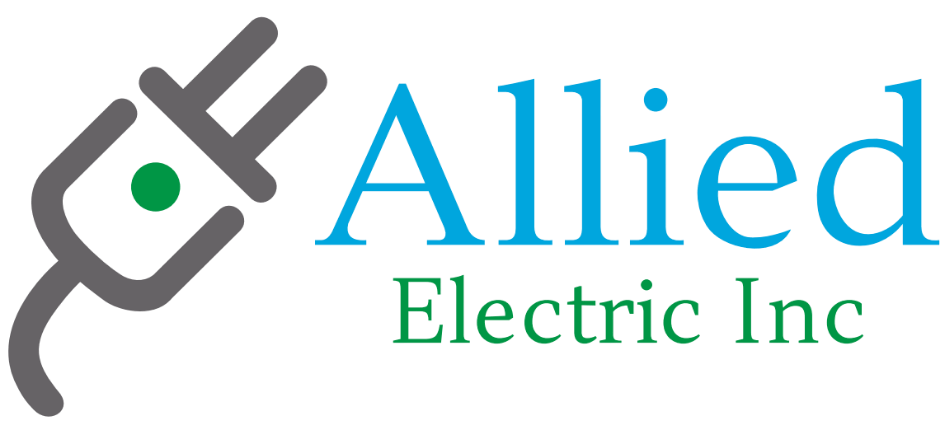 ClockShark is built to keep your construction or field service business moving quickly and keep the time tracking and labor costing information you need at your fingertips. Your technicians can easily clock in and out in the field with our user-friendly mobile app. No more paperwork or data entry errors — just a simple tap on their devices to record their work hours.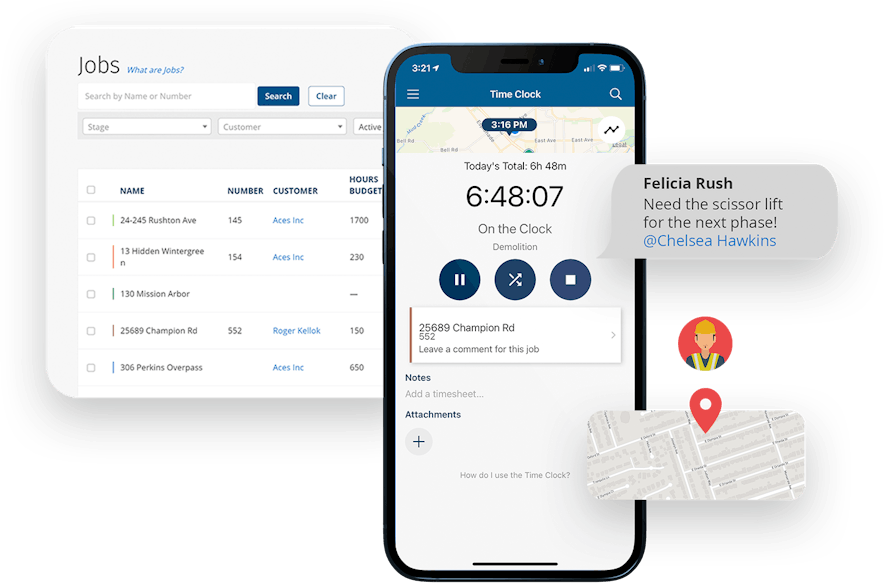 When employees are working in crews, sometimes it makes sense to have a foreman or team leader do the clocking in. ClockShark's Crew Clock feature allows one person to track time for the whole crew from a single mobile device.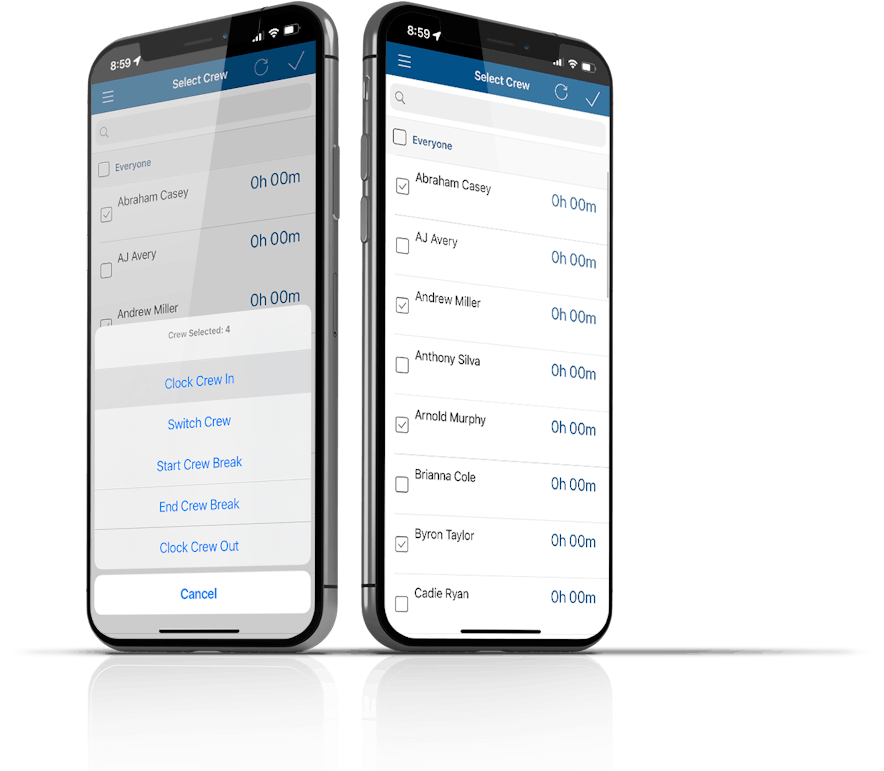 Kiosk Clock allows multiple crew members to clock in and out using a 4-digit PIN with facial recognition. It turns your mobile device into a simple time clock, and it can be placed in a central location so that employees can easily use it. With Kiosk Clock, you will instantly know which jobs and tasks your team worked on and for how long.
When your time-tracking app gives you a breadcrumb trail of your employees' workdays, you have a better idea of where they spent their time throughout the day. This helps you know where time may be saved in the future.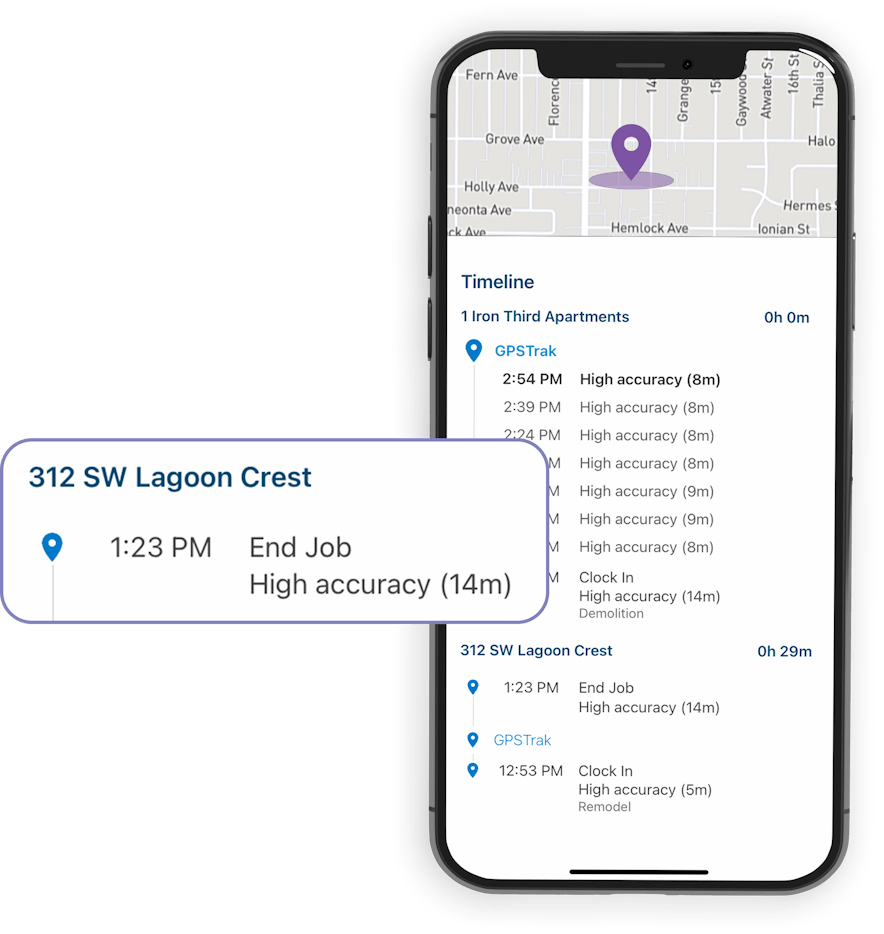 ClockShark's time-tracking software allows you to set up virtual boundaries around specific areas, so your employees are reminded to clock in when they enter and clock out when they leave.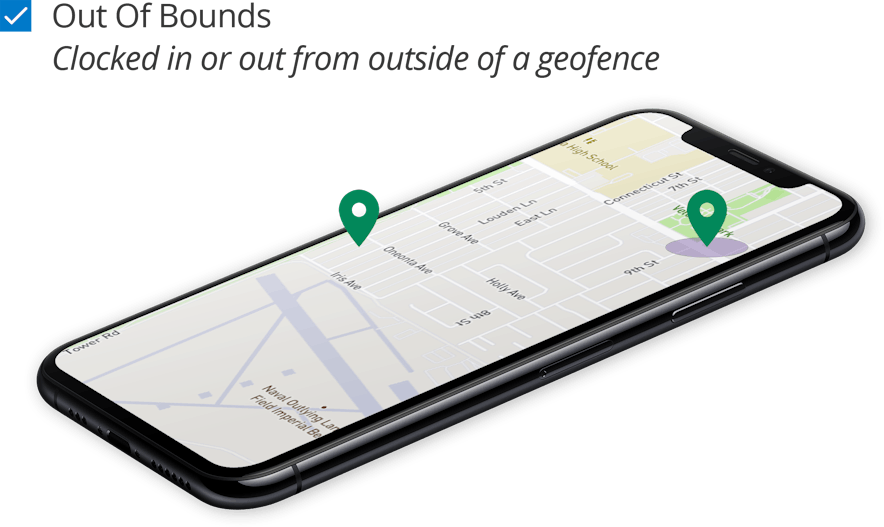 No more wondering if your team is at the right place at the right time. With Who's Working Now, you can easily see who has clocked in and where they are. When you have an emergency call, you'll be able to see which technician is closer, giving you the ability to provide fast and first-rate customer service. You will never have to worry about tracking down your team again.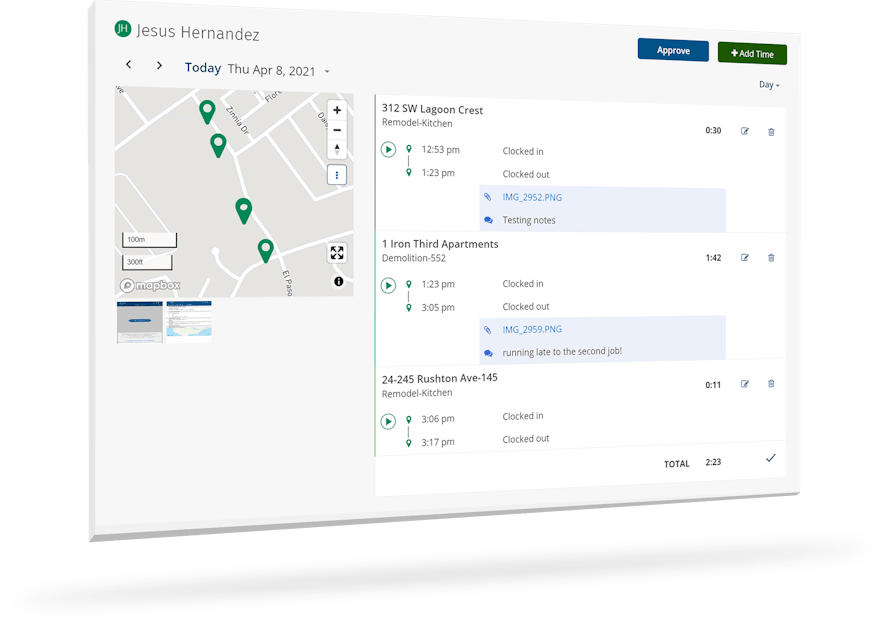 9,500+ companies use ClockShark to track employees and save time every month.
Scheduling is a big hassle for businesses with mobile workforces. With the ClockShark time-tracking software, you can easily create, assign, and keep your crews up-to-date on any job. If any changes are made at the last minute, your team will be instantly notified. Now you'll never have to send emails or text messages with job updates again.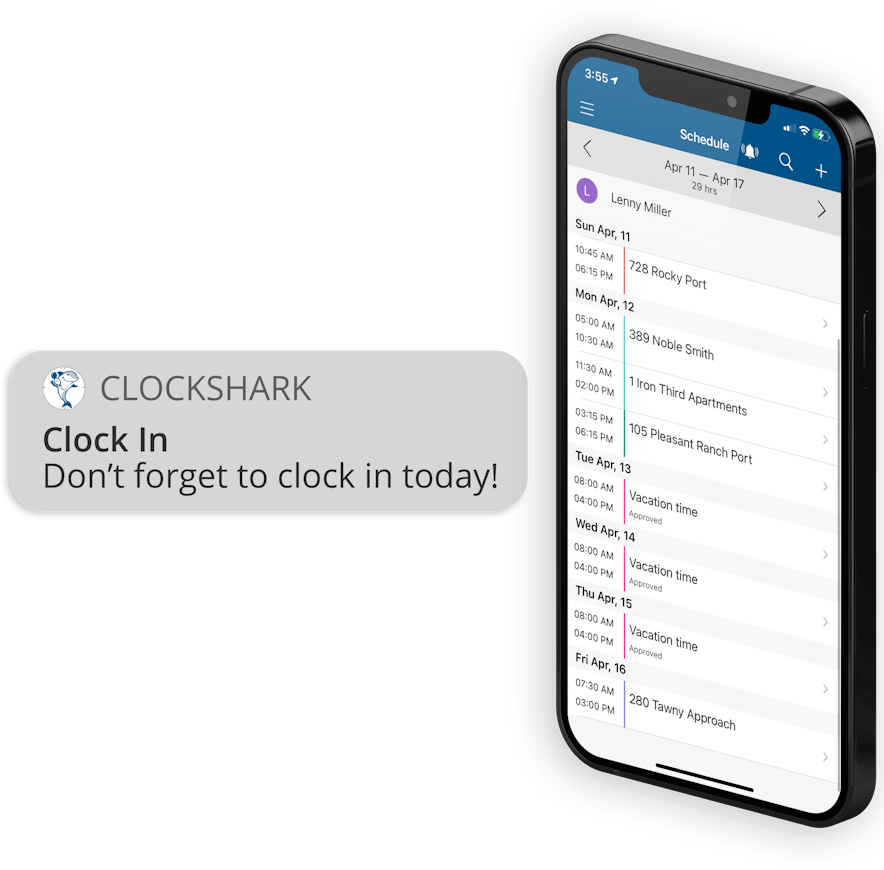 If you're using QuickBooks, ADP®, Xero, or one of our other integration partners, you're going to love ClockShark. You can connect your team's hours in ClockShark and export timesheets right into your payroll or accounting system. No double data entry and a quick, painless payroll process.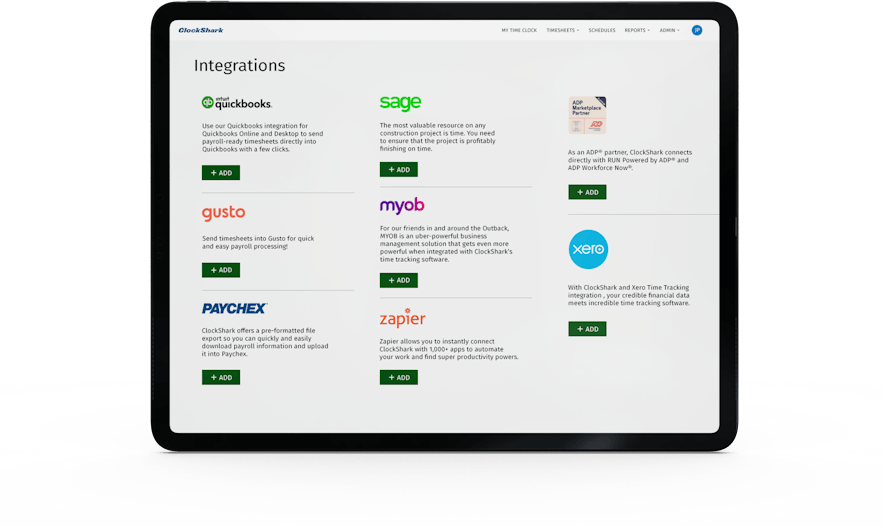 Sometimes jobs come in and have to be dispatched immediately. You're covered with ClockShark. You can quickly add new Jobs from the office via the ClockShark website, or your crew in the field can add them in the mobile app. Being able to add Jobs on the fly keeps your business and your team moving at the speed your customers expect.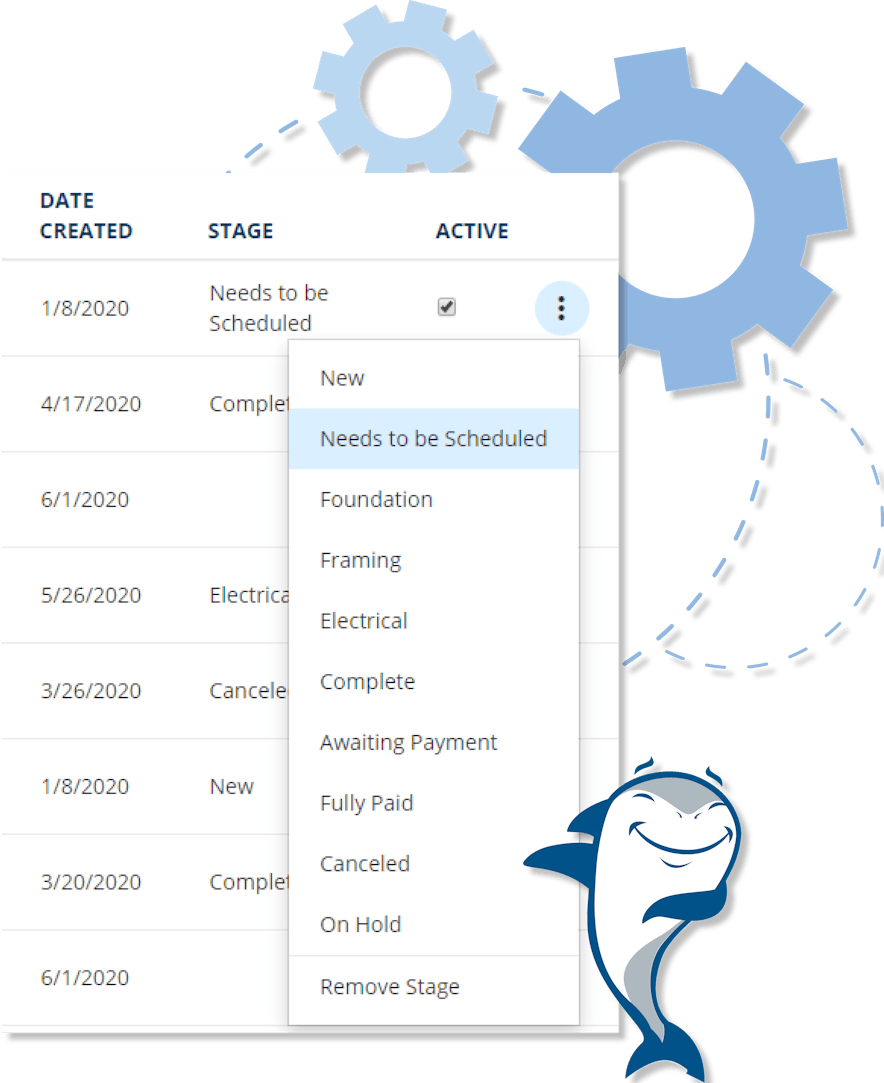 When it's time to run payroll or do labor costing, you'll have powerful clean reports at your fingertips. ClockShark's time-tracking software has all the reports your business needs to be successful. You can access accurate timesheets or jobsite reports in just a few clicks via PDF or Excel format.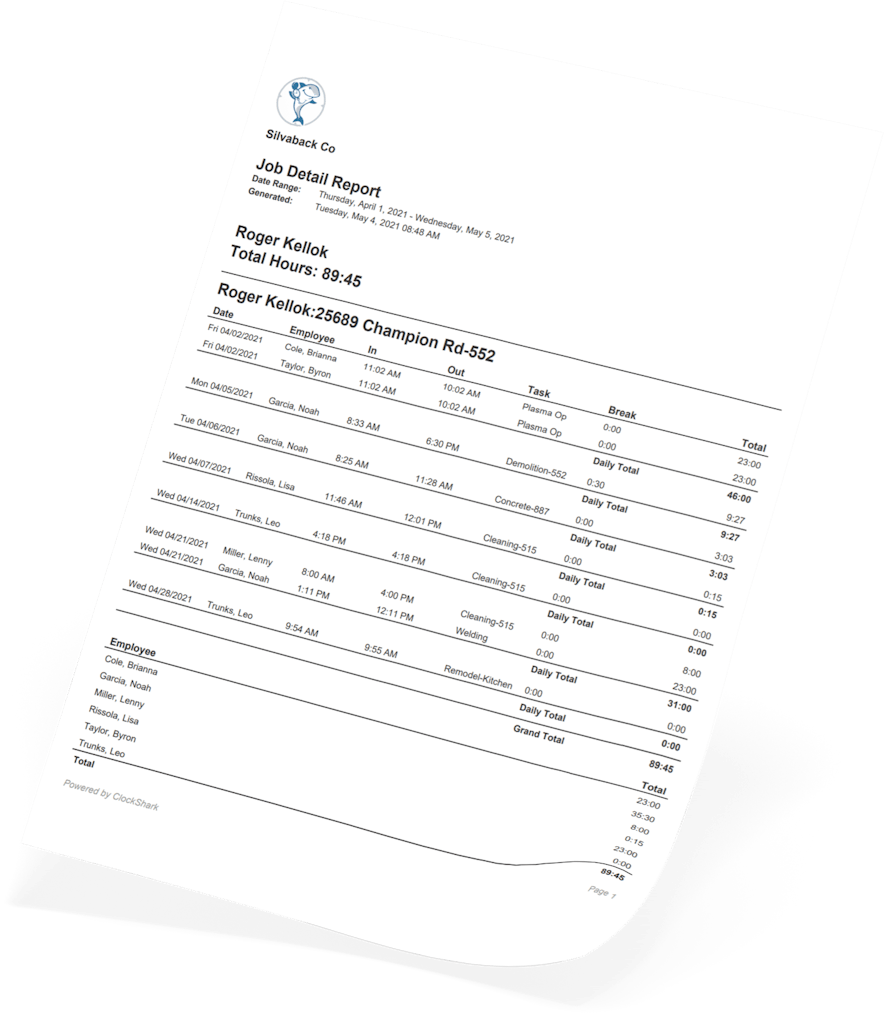 You need employee time-tracking software that works when your employees are working, even if there's no cell signal or WiFi. ClockShark works offline by tracking time and syncing when your employees' devices are reconnected to the network.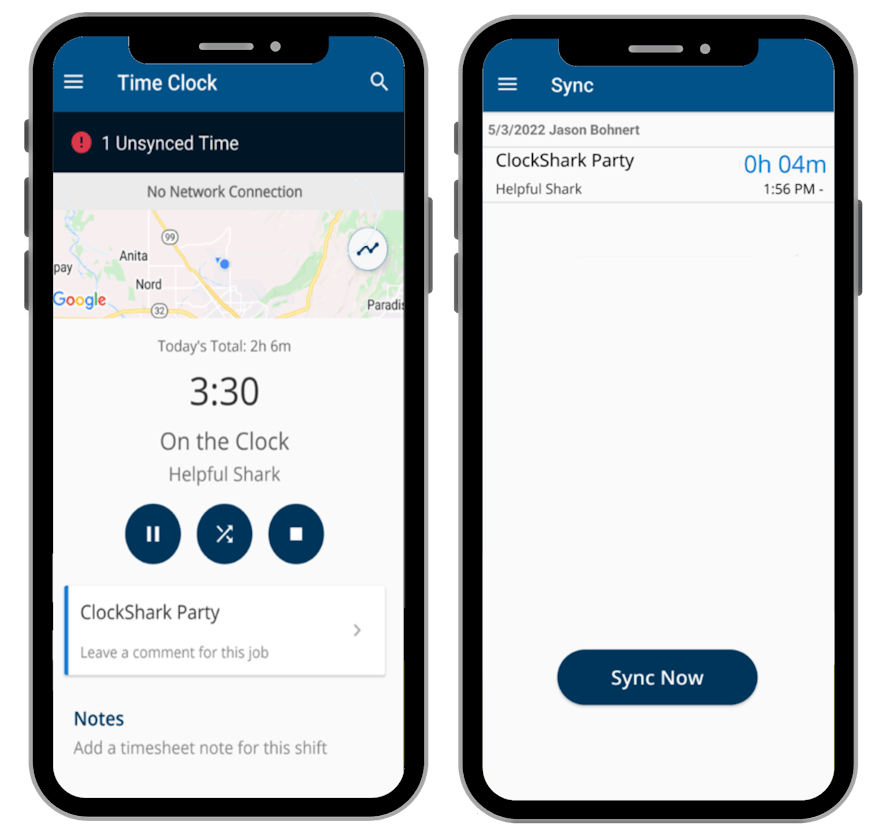 Keeping track of paid time off (PTO) is easier when you use ClockShark's time-tracking software. Simply set up your time off policy, and the hours are automatically tracked for you.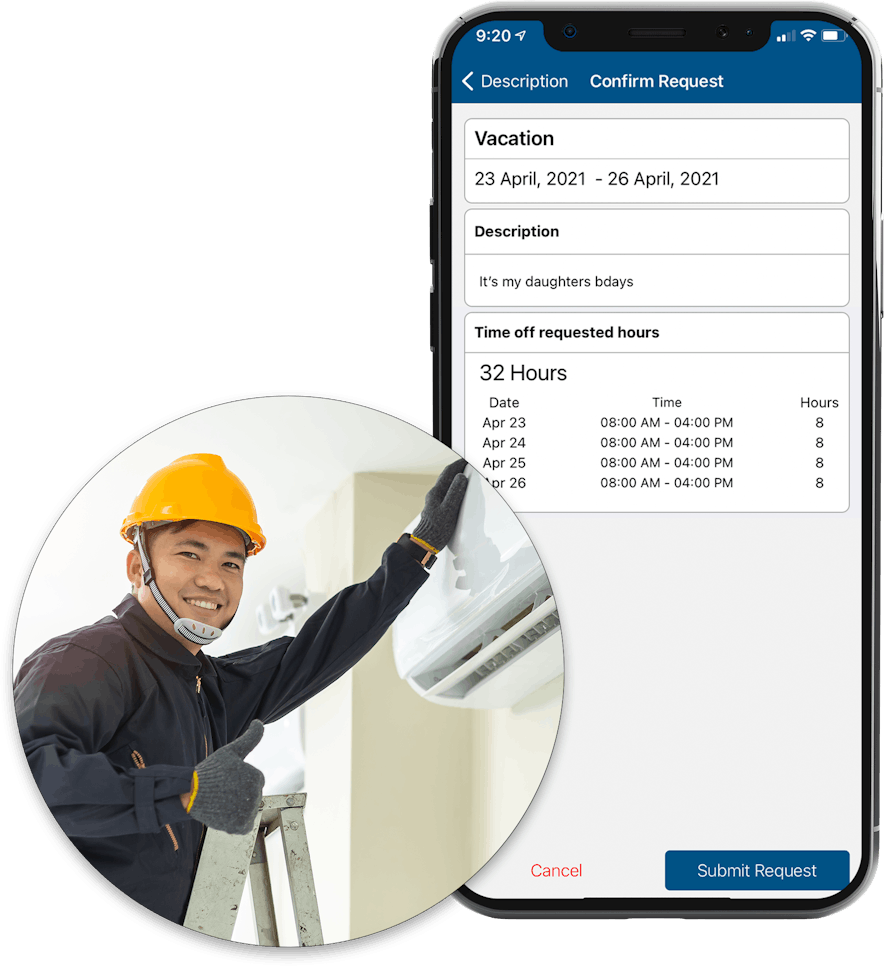 With Conversations, you can share real-time communications with the employee time-tracking app. So whether they're in the office or the field, your employees can communicate quickly and efficiently. This helps reduce the risks associated with miscommunication and keeps everyone on the same page.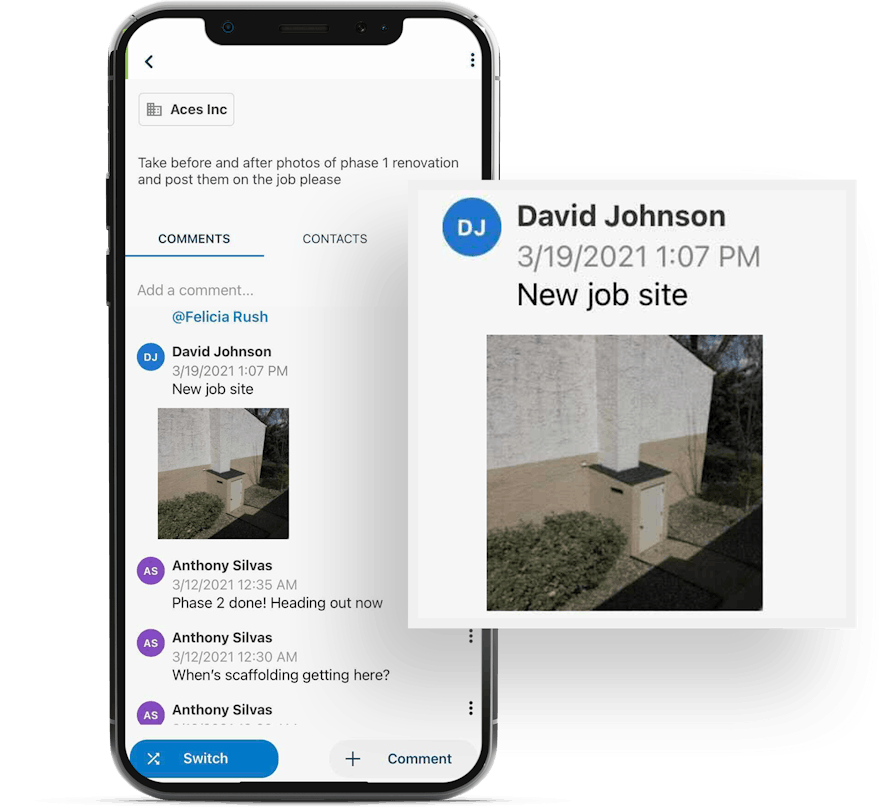 Frequently Asked Questions
What Devices Does ClockShark Work On?
ClockShark's mobile app is available for download on both iOS and Android. You can also access the web version using any browser.
Do I Need to Train My Crews to Use the ClockShark App?
ClockShark is designed to be user-friendly and intuitive, anyone can use it regardless of their technical knowledge. But if you or your team need some initial guidance, ClockShark offers free onboarding during the free trial and regular subscription plans.
Is ClockShark Available in Spanish?
Yes! Users can choose Spanish as their preferred language while using the software, making it more accessible to Spanish-speaking individuals and businesses.
Is My Crew's Location Tracked When They're Off the Clock?
ClockShark takes privacy very seriously. Any time your team is not clocked in, ClockShark does not request GPS information.
How Much Battery Life Does ClockShark Use?
Generally, ClockShark will use about 15-25% of a normal cell phone battery over an 8-hour shift (with all GPS features enabled).
How Much Data Does Clockshark Use?
ClockShark uses 5MB to 25MB for an entire month. For comparison, Facebook uses about 80 MB of data an hour with typical use.
Don't take our word for it. Hear what our customers say.

"ClockShark has changed my way of seeing time tracking software. It is powerful and easy to use. I like that it has its mobile application to use it in phones or on tablets. It works with integrated GPS and provides us with the easiest way to do administrative tasks for our employees."

"Being able to track/record the hours worked by each of my employees has been a great tool. And in different task categories is also useful as it relates to different parts of the invoice process with my customers. Now I dont have to text/email every time I am uncertain about something during their work day. (ex. How many hours on this job, how many hours doing this task, how many hours spent driving between jobs, etc etc)."

"We switched to ClockShark from their competitor Exaktime. Better features at one third the cost, what is not to love? I like the ability for our crews to upload photos directly to the job record, we use this instead of text messages to keep everything in one central location."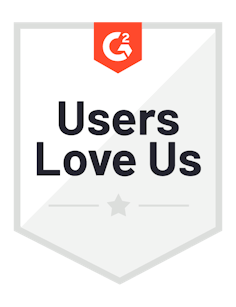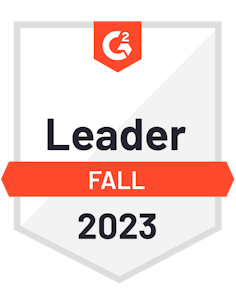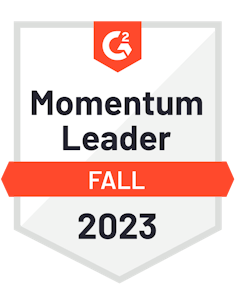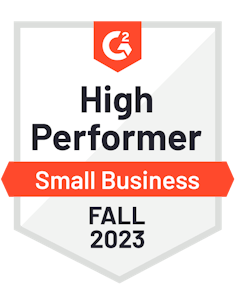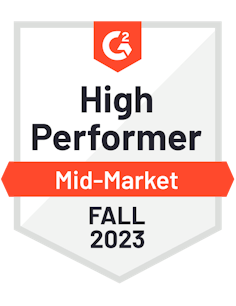 9,500+ companies use ClockShark to track employees and save time every month.