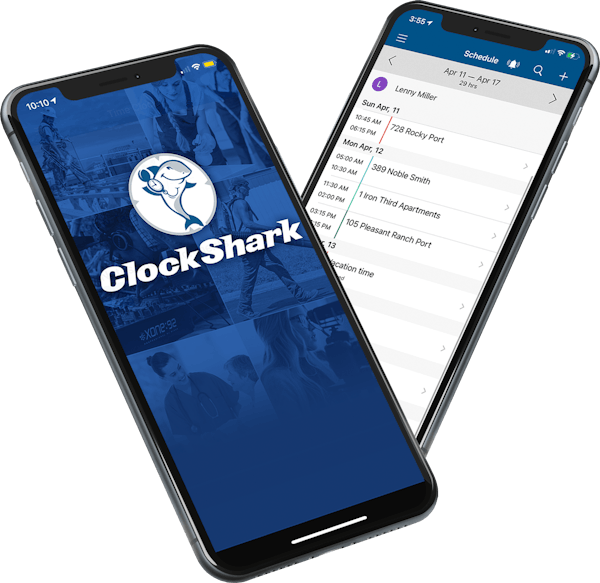 Reduce Payroll Costs With Time Tracking Software
Eliminate duplicate entry and prevent costly errors with time tracking software
Spend 50% less time on time tracking

Complete payroll 30% faster

No training needed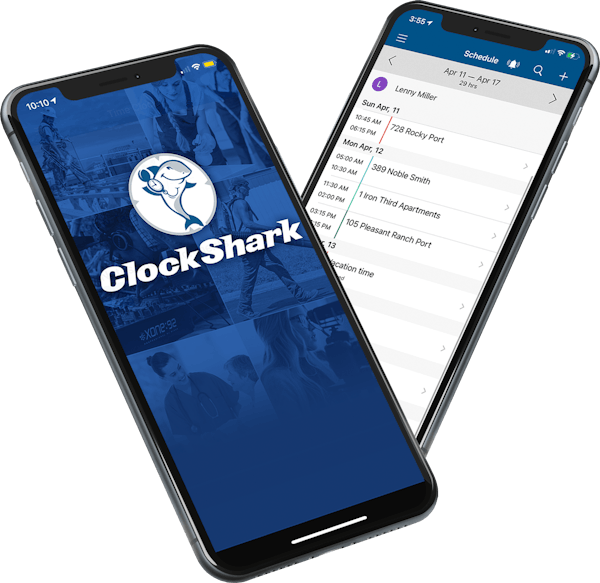 Time Tracking Software Built With Your Time In Mind
A few taps on the mobile app lets employees clock in and out, take their lunches and switch from task to task. All of that data is available on the ClockShark website immediately so you'll know who's where and what they're doing - instantly. Customers report that after switching their time tracking to ClockShark, they spend 50% less time on their time tracking and payroll than they did use old-fashioned paper timesheets.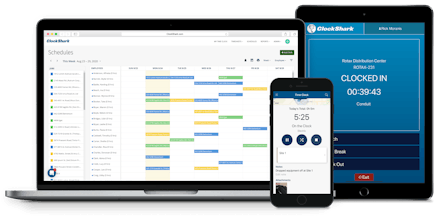 Time Tracking Software of the Future: Add Scheduling
Scheduling your work in ClockShark can be done with a few clicks. If you make a change in the schedule, your crew will get notified right away on their mobile devices. Next, you'll get a notification if they don't clock in when and where the schedule says they should. When something isn't how it's supposed to be, you're going to know that right away! With the scheduler, everyone is on the same page.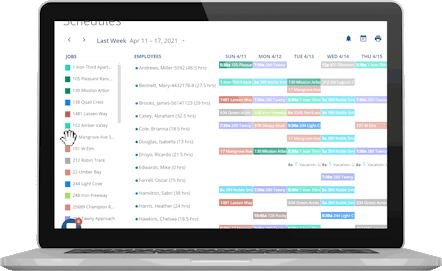 Time Tracking That Travels With You. Everywhere.
In field service and construction businesses, you never know where the next job site will be. At some job sites, internet service isn't available. That isn't a problem with ClockShark. Even when offline, employees can still track time. When they return to an area with cellular service or wifi, their time punches sync with the ClockShark's online service immediately.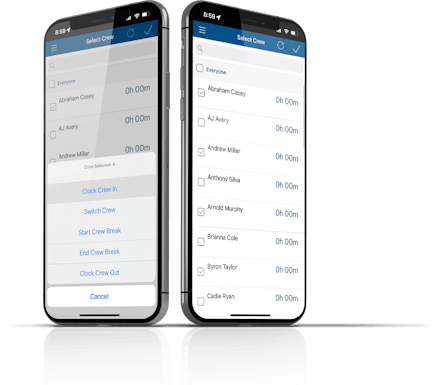 Powerful and Easy To Use. A Two for One Deal.
ClockShark's time tracking software is engineered from the ground up to be so easy to use that no training is required. The screens are simple and focused. We hear from customers every day that our software is easier to use than any other software. Why is being easy to use so important? Because the *best time tracking software in the world is useless if it never gets used*. That's true for both you and for your employees.
Get Up and Running With No Training
Your employees can start tracking time as soon as they download the free mobile app to their smartphone or tablet. With ClockShark's time tracking software, it's important to know you can start cutting in half your time spent on payroll, on the very the same day you set it up!
Who. What. When. Where. Now.
Using ClockShark's time tracking software, you'll never have to worry about the accuracy of your time data or the speed at which you have access to it. Your workforce takes the online time clock with them and you get the info back instantly. In a few taps, your employee selects what job they're on and what they're doing. Bam! The app logs the time and gets the GPS coordinates. Instant information! Instant gratification! Better yet, instant and accurate results for your business.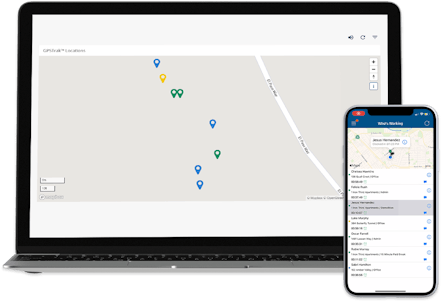 "It has been quite easy to navigate, and when I''m stuck, customer service helps right away. It''s so nice to have something that keeps track of time and PTO in one place."