Time tracking that fits your business (and budget)
Everything you need to automate timesheets, finish jobs, and get paid faster
Standard
Time tracking with scheduling, geofencing and administrative features designed for small businesses

/mo
Get ClockShark for free for 14 days.*
+ /mo per user
Base fee includes 1 free admin
Get Started Free
Time and attendance tracking
Built-in Spanish language support
Manager roles and approvals
Pro
Robust time tracking, scheduling, and time off management features for growing businesses and established multi-location businesses

/mo
Get ClockShark for free for 14 days.*
+ /mo per user
Base fee includes 1 free admin
Get Started Free
Time and attendance tracking
Built-in Spanish language support
Manager roles and approvals
Multi-department/office controls
Advanced job costing controls
Standard
Time tracking with scheduling, geofencing and administrative features designed for small businesses

/mo
Save 50% for 3 months*
+ /mo per user
Base fee includes 1 free admin
Buy ClockShark Now
Time and attendance tracking
Built-in Spanish language support
Manager roles and approvals
Pro
Robust time tracking, scheduling, and time off management features for growing businesses and established multi-location businesses

/mo
Save 50% for 3 months*
+ /mo per user
Base fee includes 1 free admin
Buy ClockShark Now
Time and attendance tracking
Built-in Spanish language support
Manager roles and approvals
Multi-department/office controls
Advanced job costing controls
All plans include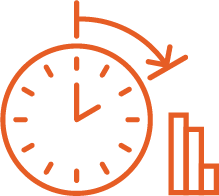 Time & Attendance Tracking
Easily track time from Android & iOS mobile apps or the website.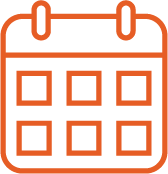 Drag & Drop Scheduling
Share schedules with people including a job and/or task assignment. Add job-related documents, addresses and notes.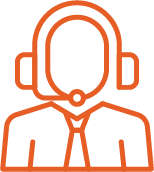 5-star rated customer support
All plans include 5-star rated customer support from real humans standing by to answer any of your questions.
Frequently asked questions
*What do I get with the free trial?
Trial accounts are provisioned with all the features of the Pro plan for 14 days. When you sign up to become a customer, your account information, employee information, jobs, and timesheet data stays put. No need to re-enter anything! We know one pay period may not be enough, so if you need to extend your trial just message us and we'd be happy to help out.
*How long is the free trial?
Your trial lasts fourteen (14) days.
What currency does ClockShark use?
Pricing shown and billing is invoiced in US dollars.
What is considered an active user?
ClockShark customers can activate and deactivate users as needed for their business, and we'll pro-rate the invoice. You'll only pay for users that are active, for the days they were active. We don't believe in nickel-and-diming!
What kind of support do I get?
All ClockShark customers get live help and setup assistance from our 5-star support team, even during the trial period. Pro plan customers can schedule time with a customer success representative for personal onboarding, which can be used for data mapping, implementing integrations, discussing our favorite sharks, and other activities.
*Discount offer
For new customers only: 50% off the monthly price for ClockShark is for the first 3 months of service, starting from the date of enrollment, followed by the then-current monthly list price. This discount applies to the base fee only, and is not applicable towards per user cost.
9,500+ companies use ClockShark to track employees and save time every month.