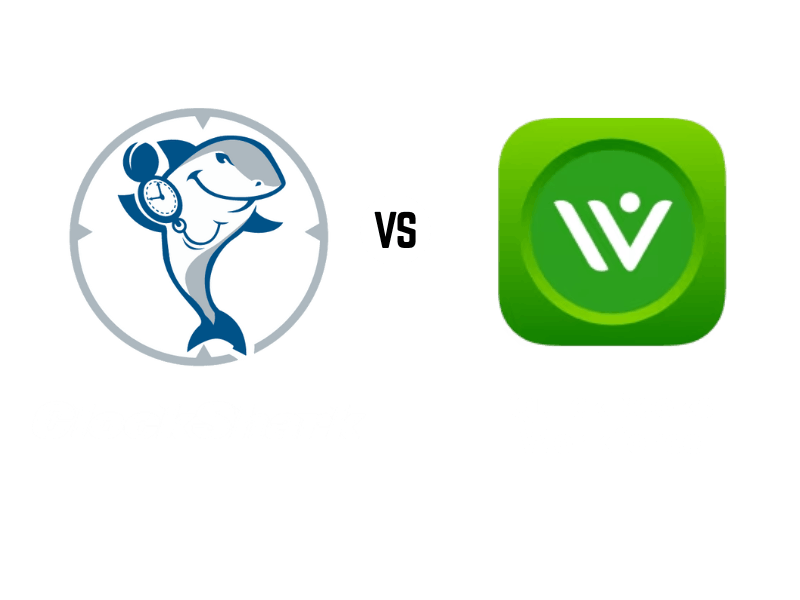 ClockShark vs. QuickBooks Workforce (formerly known as QuickBooks Time)
Which time-tracking software is right for your business?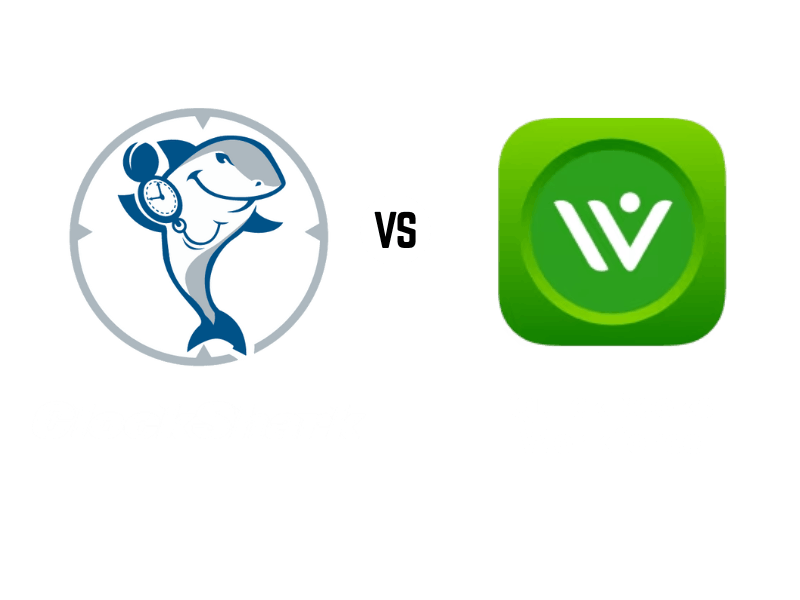 ClockShark: The best QuickBooks Workforce alternative
Feature Comparison

Mobile App

Manage tasks and access project data from anywhere. Allow your field crew to clock in and out from anywhere while on the go.

Web Punch Clock

Allow your team to clock in and out from anywhere in the office.

Kiosk Clock

Use a tablet or smartphone as a kiosk so multiple people can track time using a single device with their PIN.

Crew Clock

Allow a crew leader to track time for everyone on their crew.

Clock Out Questions

Collect important information from the field when your team clocks out.

Facial Recognition

Get alerts when people attempt to clock in for others.

Onboarding

Dedicated, full account setup and in-depth training.

GPS Tracking

View location breadcrumb trails on a map to verify employee locations while clocked in.

Shift and Job Schedules

Create and assign jobs to your crew with just a few clicks.

Time off

Set up paid or unpaid time off policies. People can view their balances and submit time off requests for approval.

Customer management

Keep customer records in one place complete with contact information and a list of jobs performed.

Job Management

Store a record of documents, conversations, and status updates for every job.

Integrations

Connect with top apps to send your team time information right into payroll or accounting software.

Reports

Run high-level reports on your team and jobs to help make strategic decision in your business.

Quotes

Send customized quotes via email that your customers can view, request changes, and approve online.

Invoices

Create and send customized invoices to customers via email in seconds.

Payments

Get paid faster by accepting online payments in the same place you manage all of your field work.

24/7 Customer Support

Get amazing customer support anytime you need it.

ClockShark features listed are part of ClockShark's Pro Plan.

Last updated: November 6th, 2023

Get Started Free
Don't take our word for it. See what our customers say.
"We can always refer back to the locations on the timesheets and know exactly what jobs were done and how long our employees spent there. It's helpful to use with our customers who aren't present in the home when work is being done. It makes them feel more comfortable when we can provide evidence of how long the workers were there and what was being done. It's professional."

They also welcome and encourage feedback, which is well-received and taken to heart. They are continuing to improve and refine their software, which is much appreciated.

The platform itself is very intuitive and makes running a business that covers multiple different locations so very easy. I find myself using their tools more than I thought I would need to. And it was simple to implement into our business.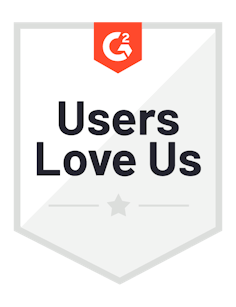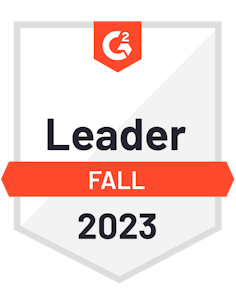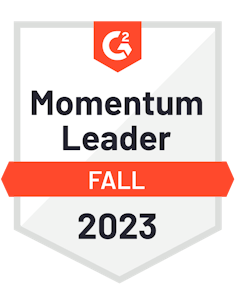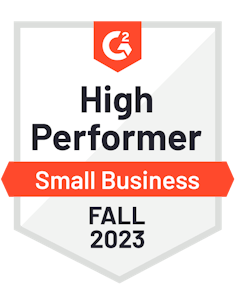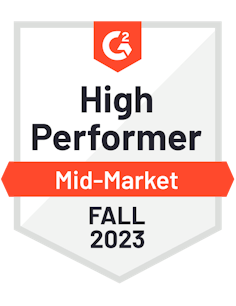 Save time and money with ClockShark
No credit card required.
No credit card required.
Thank you! Your submission has been received!
Oops! Something went wrong while submitting the form.
Why businesses choose ClockShark over QuickBooks Workforce
Running a small business is challenging, but it's also incredibly rewarding, especially if you have a field crew.
One of the biggest challenges is keeping up with the daily administrative and operational tasks. There's payroll, scheduling, dispatching, invoicing, and more. It can be tough to find the time to do it all, and it's easy to let things fall through the cracks.
Businesses choose ClockShark over QuickBooks Workforcw because they are specifically looking for time-tracking software that is designed for the construction and field service industries. ClockShark has a deep understanding of the needs of these industries and offers features that are specifically tailored to their needs.
ClockShark is a cloud-based time tracking and job management software that can help you streamline your operations and improve your bottom line:
More comprehensive features:

ClockShark offers a wider range of features than QuickBooks Time, including GPS time tracking, geofencing, and job management. This makes it a good choice for businesses that need a more comprehensive time-tracking and scheduling solution.




More affordable pricing:

ClockShark is more affordable than QuickBooks Time, especially for businesses with multiple users.




Easier to use:

ClockShark is a more user-friendly option. It has a clean and intuitive interface, and it is easy to get started with.




Better customer support:

ClockShark has a reputation for providing excellent customer support. Our team is responsive and helpful, and we are always willing to go the extra mile to help our customers.
Time-tracking app
Are you tired of chasing down paper timesheets and worrying about inaccurate time data?
ClockShark is a time-tracking solution for small businesses that takes the hassle out of payroll. You get real-time data on your team's time, so you can always be sure that you're paying them accurately.
ClockShark is easy to use for both employees and crew. Your team can clock in and out right from the jobsite using the mobile app, and employers can view timesheets in real-time from the web app.
ClockShark also helps you eliminate paper timesheets, which can be a major hassle for small businesses. With ClockShark, your timesheets are always accurate and up-to-date.
The software also allows your crew to clock in and out of work by simply having their faces scanned by the app or by a kiosk. The biometric feature is designed to improve the accuracy of time tracking and to prevent buddy punching, which is when one employee clocks in or out for another crew member.
Location tracking
For small businesses, every minute counts.
ClockShark's GPS tracking can help you save time and money by giving you real-time visibility into your team's location and productivity. With ClockShark, you can see the real-time location of your team members on a map. This makes it easy to dispatch them to jobs efficiently and to keep track of their progress.
The Who's Working Now feature shows you which team members are available and closest to each job. This allows you to dispatch the right person to the job every time, helping you reduce response times and improve customer satisfaction.
With the geofencing feature, businesses can create virtual boundaries around their job sites or other areas. When an employee enters or leaves a geofenced area, ClockShark automatically starts or stops their time tracking. This helps businesses ensure that their employees are only tracking time when they are working on authorized jobs.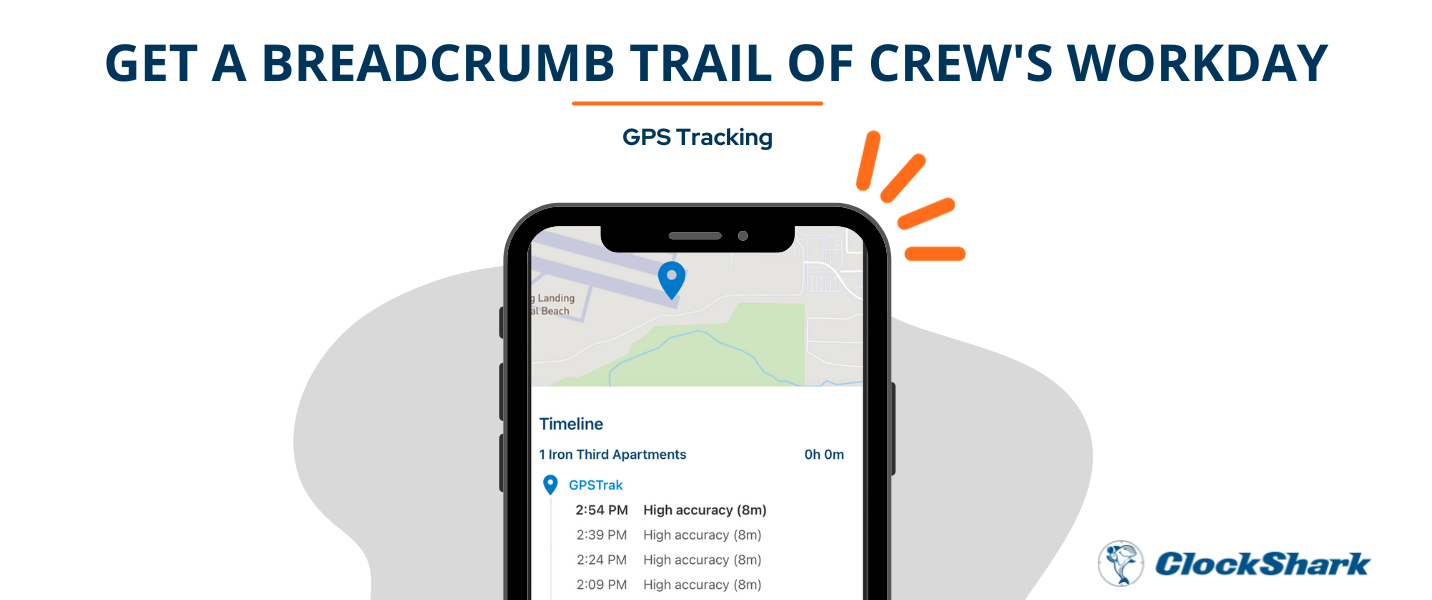 Scheduling
As a small business owner, you have a lot on your plate. You don't have time to waste on manual scheduling tasks.
ClockShark's scheduling feature can help you save time and automate your scheduling process, so you can focus on more important things.
ClockShark's scheduling feature is easy to use, even for non-tech-savvy users. You can create and assign jobs to your technicians with just a few clicks. It will automatically notify your team of any changes to the schedule. This means that your team always knows when and where they need to be.
ClockShark takes into account your technicians' availability when creating the schedule. This means that you can be sure that you're always assigning jobs to the right people. It is flexible enough to accommodate even the most complex schedules. You can easily make changes to the schedule on the fly, as needed.
Job management
Keeping your projects organized is essential for success, but it can be a challenge for small businesses.
ClockShark's job management feature gives you a single hub to track all job details, so you can keep projects moving forward and your entire team informed.
With ClockShark, you can create and track projects, assign tasks to crew members, and monitor progress. This can help businesses stay on track and complete projects on time and within budget.
Quotes, invoices, and payments
Cash flow is the lifeblood of any business, but it can be especially challenging for small businesses. That's why it's important to have a software solution in place that can help you win more jobs and get paid faster.
With ClockShark's quoting software, you can create professional quotes within minutes. You can easily add customer information, job details, and pricing. ClockShark will automatically calculate labor costs and other expenses, so you can be confident that you're quoting your jobs accurately.
Once the job is complete, you can easily create and send invoices to your customers. You can customize your invoices with your company logo and branding. ClockShark even makes it easy to accept online payments, so you can get paid faster.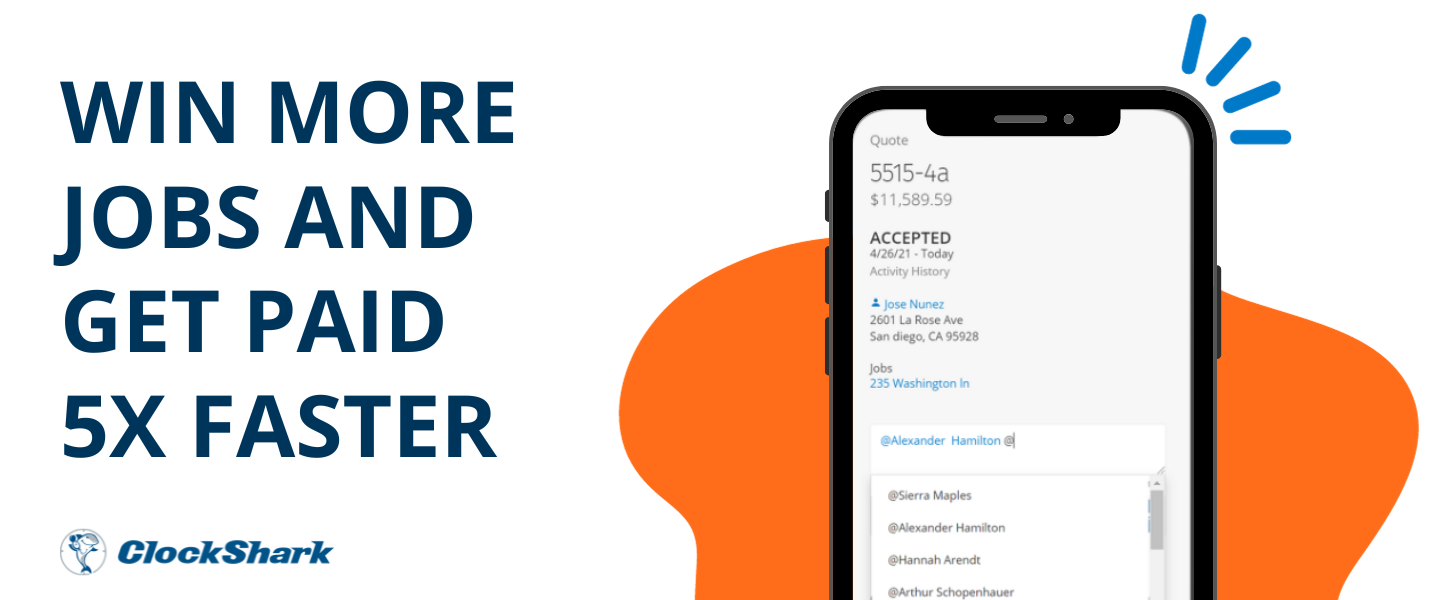 5-star customer support
ClockShark has a reputation for excellent customer support.
We offer free, fast, and helpful customer support. You can contact us by phone, chat, or email and we'll respond in just a few minutes. Our customer support team is made up of highly trained humans who are certified QuickBooks ProAdvisors.
Our team of experts is also very friendly and helpful, and they are always willing to go the extra mile to help customers solve their problems.
Here are some of the things that our customers have said about ClockShark's customer support:
"ClockShark is a great way for users to track time both in the field and in the office. Customer support is fabulous for questions, and new user and job setup is easy."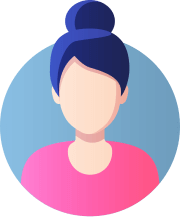 Stacy M.
"Great customer support and an easy interface make this a no-brainer for workforce management."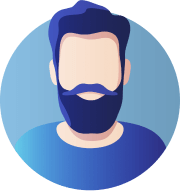 Alfredo G.
9,500+ companies use ClockShark to track employees and save time every month.