Construction projects are complex and have many moving parts. On a given day a large project can have hundreds of workers.
Construction managers are responsible for multiple aspects of a project, including quality control in construction, cost management, jobsite safety, and contract administration. Tracking work progress and ensuring quality are often performed by managers through regular construction site visits.
There are many reasons why visits are important for construction site management. We've provided some of them below.
Tip for on site construction management
1. Address safety concerns
Safety is the number one concern on most construction projects, as construction is the most dangerous industry for workers. Managers often visit sites to counsel their workers on how to address specific safety concerns. Supervisors and foremen may also ask a construction manager to visit their site to assist with site inspections, specialized work concerns, or safety equipment inspection.
The site should be inspected on a regular basis for new or recurring safety concerns. Often a new set of eyes can see issues that on-site workers miss. Specialized work may require specialized safety measures. Managers can meet with subcontractors and other affected workers to determine the best way to handle these concerns. Major problems with equipment may be cause for a special visit from, as equipment operation is directly tied to production and the project schedule.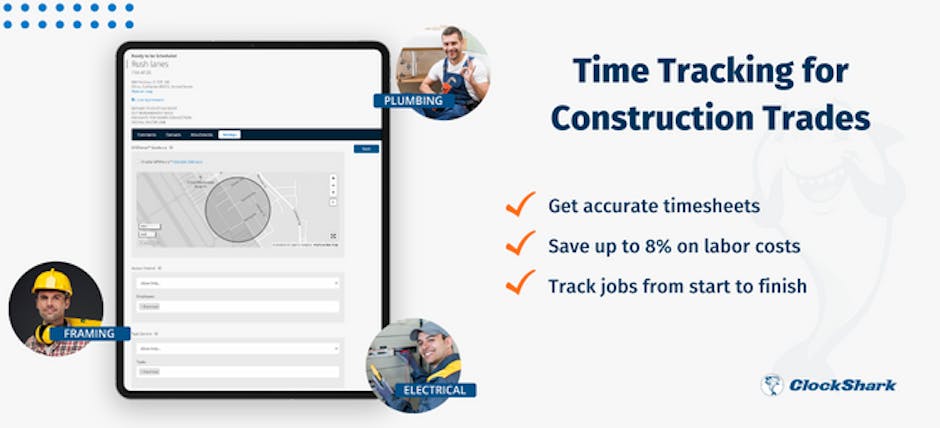 2. Assess quality of work
Quality control is an ongoing process on any construction project. The construction manager should have a daily inspection to perform a general quality inspection, or to inspect a specific work product. Performing this type of inspection helps ensure that the work meets the quality specifications for the project. A CM may also visit the site if a specific quality concern has been raised.
Managers need to build trusting relationships with their subcontractors, and site visits often provide a chance for them to converse and build that relationship. They may offer help or guidance on portions of the work, or work with the subcontractor to rectify a problem.
3. Resolve design issues
Plan discrepancies and differing site conditions occur on a regular basis. Construction managers often meet with subcontractors and supervisors to resolve these issues before they affect production and the project schedule.
Utility coordination in ceiling spaces and under floors often requires a bit of diplomacy. They can help the contractor team navigate these coordination issues and ensure that everyone gets the space they need.
4. Supervise important work
Managers often visit project sites to supervise important work, such as equipment installation, large concrete pours, or owner provided work. They are there as another set of eyes to help ensure that the work is completed correctly and help if needed. This type of work is often a major milestone for the project, so it's important that it goes off successfully.
5. Meet with owners and/or the design team
Construction managers may attend regular meetings with the project owners and the design team to address the progress of the work and any issues that may affect future work. They may discuss schedule, design issues, material delivery dates, owner provided work, etc.
They may also visit the site to witness equipment start up, which is a complex process that can lead to additional work or set a project back if not completed correctly.
Save Time and Money with ClockShark
Thank you! Your submission has been received!
Oops! Something went wrong while submitting the form.
6. Create an internal punchlist
The general contractor often creates their own punch list before the owner's final inspection and walkthrough. A punch list is a list of outstanding items that need to be finished before the owner takes over the property. This allows the GC to address most of the outstanding items before the owner or design team performs their final inspections. This helps shorten the closeout period.
7. Celebrate successes
Many times, project teams will celebrate successes on the project, such as topping out or completion of a large or important piece of work. The presence of the construction manager at the celebration helps improve employee morale and builds teamwork.
Conclusion
Construction managers visit project sites for many reasons. They may help address problems or issues, or work with subcontractors to address quality concerns. They often meet with project owners and the design team to discuss design issues and perform necessary inspections. They work with project owners, design team members, and on-site supervisors to ensure that the project provides the best quality and remains on time and on budget.