When you keep the books or manage payroll for a construction or field service company, outdated timekeeping practices are probably costing you a lot of time and money. Does this scenario sound familiar?
Steve worked each day of the week since Monday. Now it's Friday afternoon and he left work early for a weekend family camping trip, but he didn't turn in his hours for Thursday or Friday morning.
You can't reach him to get his hours for next week's payroll so you have to either check with his supervisor to see if you can get his hours or wait until Monday and hope he remembers the hours he worked.
It's not an uncommon scenario. If you're using paper timesheets, other problems that are common include:
Illegible timesheets

Inaccurate timesheets

Stained/damaged timesheets

Human error on entering the time information
Any one of these issues can cause payroll errors that result in either over- or underpayment of your workers. And any of these results can cost you money: Either by overpaying your workers or penalties for violation of the FLSA, which can include fines and/or imprisonment.
It can also lead to late payment of payroll taxes which has its own set of penalties.
Payroll is much more than simply collecting timesheets and entering information, particularly with construction and field service companies. Job costing, job management, fleet management, all of these things and more are connected to running your business smoothly and profitably.
That's where technology helps more than ever.
3 Ways Technology Improves Payroll
According to the American Payroll Association, there are three main benefits of adopting technology for payroll.
Enhancing Employee Experience
Employees depend on their employers to be accurate and reliable. Their research found that almost half - 49 percent - of today's employees will leave a job after experiencing just two payroll mistakes. Since experts report "companies spend an average of 42 days to fill a position and $4,129 per hire," losing an employee is something most companies want to avoid.
According to research, 22 percent of U.S. workers record their hours with a timecard or timesheets, and manual data entry for payroll information is the most common cause of payroll errors (33 percent).
Freeing Up Time
The APA's report shows companies who use an integrated timekeeping and payroll solution are "44% more likely to have a payroll error rate at 2% or less" and save countless hours of administrative work.
Additionally, with increased efficiency that a streamlined process provides, these companies "overachieved their revenue targets by 7%."
Ensuring Regulatory Compliance
For construction and field service companies, there is often an array of different pay rates and cycles for different types of jobs performed. For example, some companies pay an employee a different rate for travel time versus time spent on a service call.
Using a time tracking solution eliminates the risk of violating payroll rules and regulations which can cost thousands of dollars.
How Technology Does This
With paper timesheets, there are way too many risks of receiving inaccurate or illegible records of your workers' days. With physical time clocks, more time is spent heading into the office to clock in, before heading out into the field or to the worksite. That's time that could have been spent working.
A comprehensive solution solves many problems faced by today's construction and field service companies.
Accurate Time Records
When you have inaccurate time records, it could result in holding up payroll which can have legal ramifications. Not to mention, employee fallout, even if the problem was because they didn't report accurate time.
And while there are Federal requirements when it comes to running accurate payroll, each state may have different requirements. With a time tracking mobile app, your workers can clock in and out easily every day and you'll have up-to-the-minute times.

This will also eliminate timesheet rounding and buddy punching which costs companies thousands of dollars a year.
Streamlined Processes
With payroll automation, your workers' times can be imported to your payroll platform or process at the end of the pay period. When you use technology to enhance your payroll process, it enhances other processes as well.
For example, your crews are able to shift tasks within each job so you have a more accurate idea of who spent how much time doing what task. This makes job costing much more accurate and easy to do.
Automatic Reminders
Often, employees will simply forget to clock in or out and they'll have to recall from memory what they did or didn't do. A good time tracking app will provide reminders so they remember to clock in, take a break, or clock out. This will help you avoid delays in running payroll.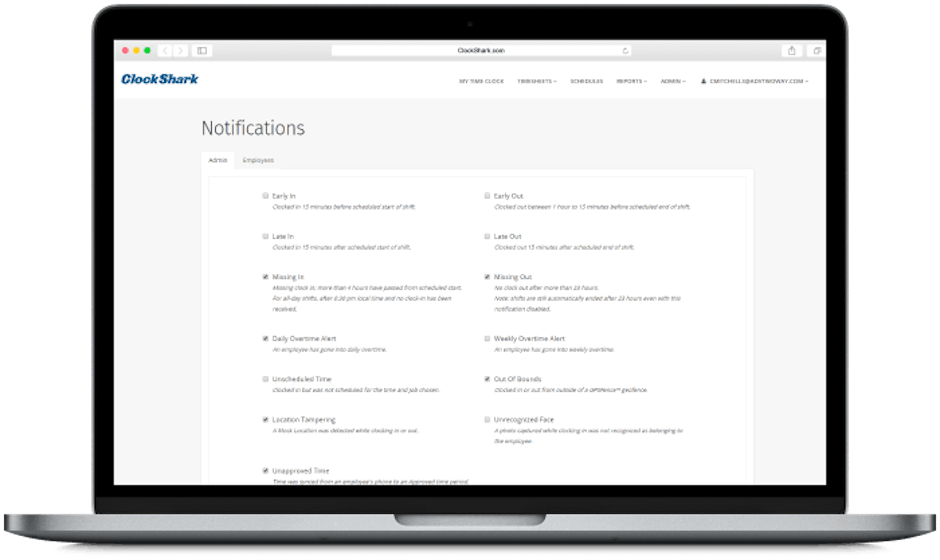 Better Organization
Administrators have to do more than just payroll. For small- and mid-sized businesses, often their duties will include an overwhelming amount of work that requires accurate information and reports. Responsibilities can include:
Cash management

Bookkeeping

Human Resources

Sales

Project Management

Customer Relationship Management

Scheduling

Fleet Management

Tax filings

Audits

And more
Back office workers are like the superheroes that keep things moving along smoothly but - just like your field workers - they need the right tools to get things done most efficiently.
With technology that keeps all of your data organized, they can run flexible reports that cut down on their time spent searching through unorganized, missing, or forgotten records and data.
Conclusion
From drones to 3D printing and more, research from Deloitte has found that today's construction and engineering firms will need to start adopting technology to stay ahead and advance in the future. As technology continues to advance, companies who adopt it for their payroll needs will find advantages like accurate, timely payroll a true, time- and money-saving benefit of adopting technology for their payroll and administrative needs.
Save Time and Money with ClockShark
Thank you! Your submission has been received!
Oops! Something went wrong while submitting the form.