If you want to compare TSheets and ClockShark, you've come to the right place. Here are the things you need to know before choosing the best time tracking option for your business.
Both TSheets and ClockShark offer robust time tracking solutions that allow remote workers to clock in and out. In fact, most of the features accomplish many of the same things. The difference is how these things are accomplished.
Here are the things that set ClockShark apart from Intuit's TSheets.
Built for Construction and Field Services
ClockShark was made specifically for construction and field service companies. Each feature provided in the software was designed with the unique challenges that face these industries in mind, to create a better, more organized way for your company to run their time tracking, scheduling, job costing, job management, and more.
Although TSheets does have some minor features that can benefit this industry type, it was not built specifically for construction and field service companies. TSheets was built for "solutions for everyone, from freelancers all the way up to Fortune 500 companies."
That makes it more confusing and complex to navigate as a construction or field service company because TSheets' features are more generalized to serve a larger audience of industries.
All of ClockShark's features were designed and built to suit construction and field service companies. GPSFence™, GPS tracking, and Who's Working Now are just a few of the features ClockShark customers love. With flexible reporting, job costing, clock out questions, and more, you can make running your business super simple and manageable, every day.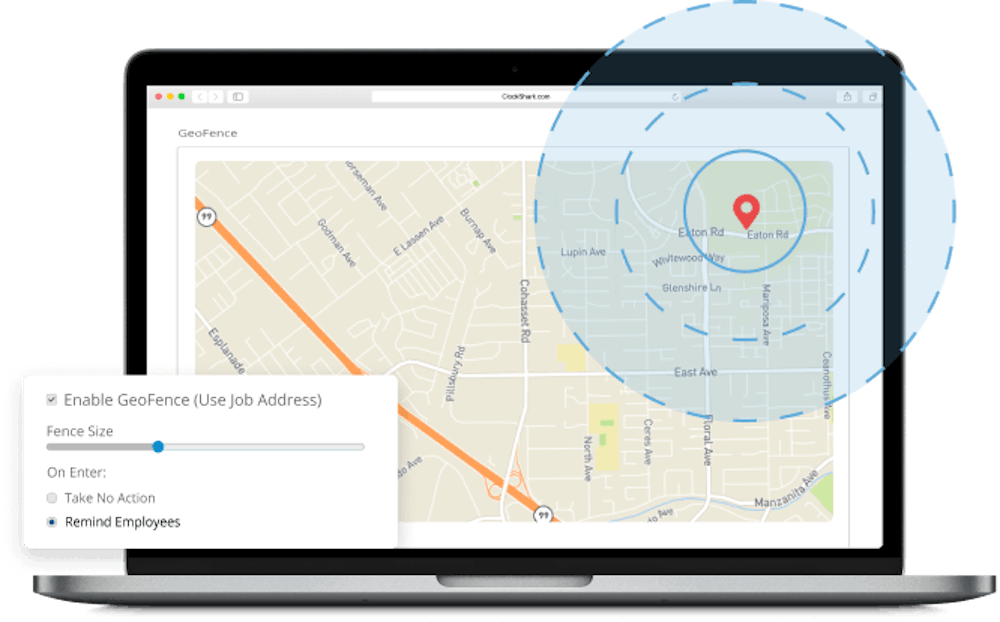 Easy To Use
ClockShark is easy to use even for the not so tech-savvy of us. The mobile app is designed to be straightforward and fast for everyday use by employees. Your workers will not need to go through any extensive training or read a bunch of how-to articles. Clocking in and out is done in seconds with a couple taps.
Everything is very clear and easy to understand so your workers won't be spending frustrating time trying to figure out how it works. Clock in, choose a job, choose a task, and you're clocked in.
It is also easy on the other end for an administrator to create/change schedules and manage employee timesheets. Time tracking with ClockShark is so easy, your field workers will be happy they'll get their paychecks accurately and on time, every time.
Also while you are navigating the software, ClockShark keeps all your clicks in one window. In TSheets every link leads you to another window making the app messier. The overall layout of ClockShark is made for a user-friendly experience and the software is easy to set up, all you need is a computer; no extra devices are needed.
On both Capterra and G2 Crowd, ClockShark is rated higher in ease of use when compared to TSheets with ClockShark customers saying,
"Very intuitive and easy to use. We looked at it for timekeeping for payroll, but the best benefit is to manage our service jobs and communicate with our service team. It's streamlined our processes and saved us a considerable amount of time each day, plus we have real-time updates in order to close jobs and invoice much quicker! The team at ClockShark is great - with named individuals assigned to our account so we aren't working with a call center. They know us and our business."
"Ease of use at the office level and employee level. Geographic tracking is a great option and ability for employees to make job site name notations."
Click here to see more!
5-Star Customer Support
ClockShark's five-star customer support is something that truly sets it apart from TSheets. As with ease of use ratings, ClockShark outperforms TSheets in customer support.
You won't just sign up with ClockShark and be left wondering what to do. ClockShark's team of experts is always available - 24/7 - and, yes, they are actual humans. Some of our experts actually help solve problems unassociated with ClockShark because, well, that's how helpful they are.
We don't just gain new clients; we add members to our ClockShark family. With ClockShark, you will never feel like you're on your own. Our customer support will be there for you every step of the way. Initially, you will be connected with a sales adviser that helps you with setting up your account.
After that, you will be assigned your own account manager who will help you get things set up, and you'll be able to reach out at any time, for any reason.
ClockShark's customer support and success are top-notch but you don't have to take our word for it. Check out some of our customer reviews:
"Ease of use and customer service is great. The ability to change or fix things is quick and easy."
"And I appreciate the communication by your staff when help is needed. The settings are easy to navigate through."
"The ease of set up and use is great and the pricing is very competitive. We have always gotten answers to our questions quickly."
ClockSharks customer support team is there for your company at any time at no extra costs. You can reach them through phone, chats through the app, or email, and your concerns will be handled by a highly trained real human!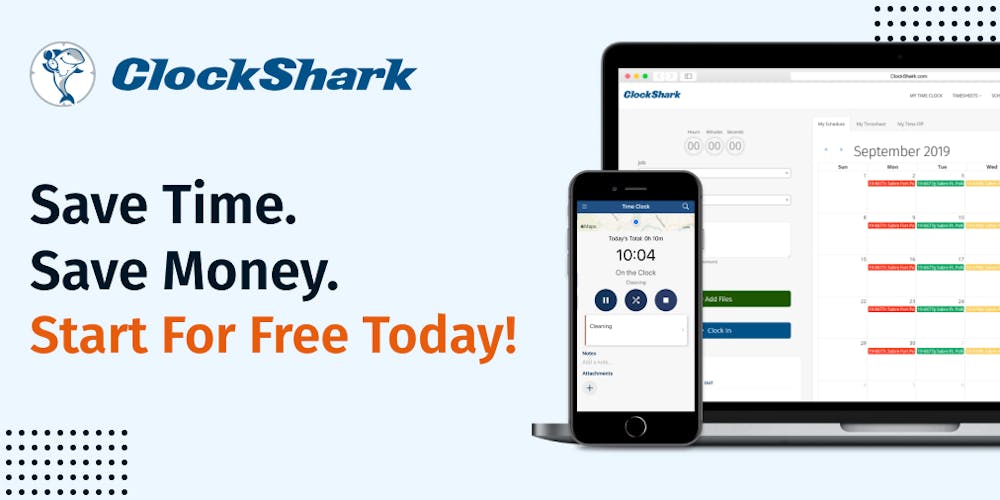 Cost
Let's be honest: Cost is an issue. Nobody wants to pay more than they have to. When it comes to software, price doesn't always predict value. ClockShark serves construction and field service industries for a lower price than TSheets with most of the functionality being identical..
TSheets offers only two plans while ClockShark offers three different plans - basic, standard, and pro.
ClockShark gives you more flexibility at a lower cost with no hidden or unexpected charges. Once you sign up with ClockShark, you're guaranteed expert help to get set up - no matter which plan you choose - right from the start, at no extra cost.
Both TSheets and ClockShark offer discounts for annual subscriptions: TSheets offers a 20 percent discount and ClockShark offers two months completely free.
Integrations
TSheets and ClockShark both integrate with multiple payroll and accounting software from QuickBooks to ADP. Clockshark offers additional integrations for our Australian and New Zealand customers with MYOB - one of Australia's most popular payroll and accounting platforms.
Additional integrations offered by ClockShark include:
Quickbooks Online and Desktop

Paychex

Gusto

ADP

Xero

Sage 100

Zapier
ClockShark can help you get set up and running quickly and painlessly with these integrations so you can start saving time and money immediately.
Agility To Grow With You
An important distinction between ClockShark and TSheets is that we have no "parent company." We are not a big corporate conglomerate. This is part of what helps us provide the best possible time tracking product and support: We listen to our customers and help them grow. This is a part of our core values at ClockShark: To create a product specifically to make life easier, improve the lives of our customers, and create love.
Conclusion
TSheets and ClockShark are a similar service in creating a way to automate your timesheets and employee scheduling. However, ClockShark provides an overall easier, more affordable, and better solution as an alternative to TSheets.
With features like job management to help you keep track of job stages and job costing, ClockShark is head and shoulders above other time tracking solutions to meet the unique needs of construction and field service companies.
Sign up for your free 14-day trial to see how ClockShark helps you grow your company by giving you more free time and saving you money.
Save Time and Money with ClockShark
Thank you! Your submission has been received!
Oops! Something went wrong while submitting the form.