B2W was founded in 1993 with a large focus on applications in heavy civil construction specialties. They have clients in all 50 states in America and in every Canadian province. B2W offers many solutions for different industries ranging from transportation, land and site development, utilities, energy and resources, and specialty heavy civil contracting.
B2W Software Features
Streamlined responses
B2W's ONE Platform connects resources, workflows, and data in one place. What that means is you can make logical decisions and optimize operational performances. Even more so, this empowers your business to make data-driven decisions and improve profit margins. This works by having estimating, planning and scheduling, field tracking, equipment maintenance, data capture, and analysis all in one location.
By having a single source of unified operational data for employees you can allow timely and streamlined responses for your business. Integrate your accounting with a project management system for easy deployment and create a compelling construction environment.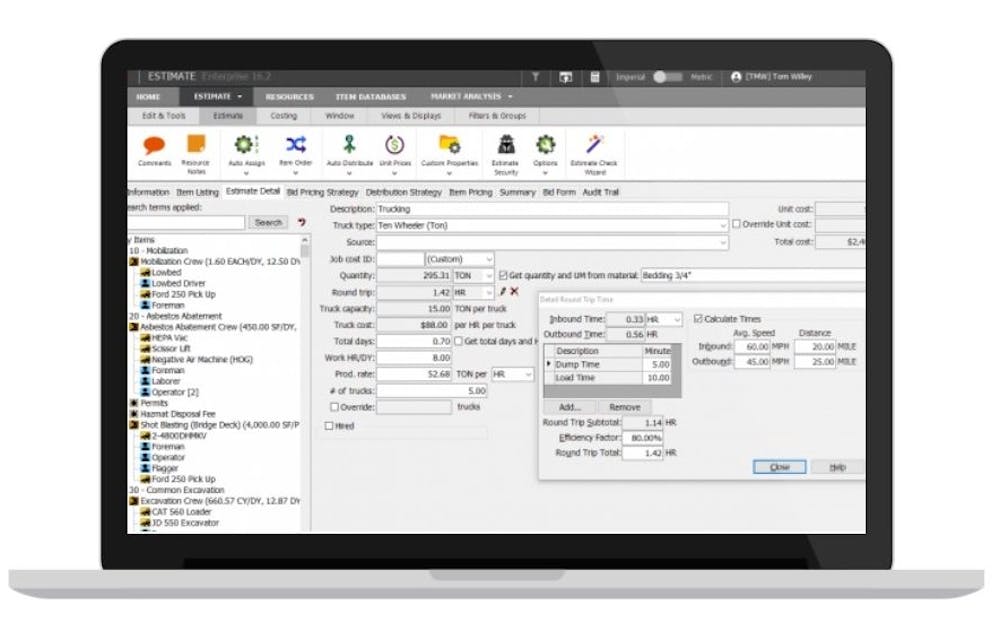 Estimating & Bidding
Another solution offered by B2W is streamlined estimating and bidding. Have your costs, estimating and bidding centralized. This allows your business to leverage an easy and intuitive application so you can focus more on what you do best. On top of the ease of use, you can have a central resource database that has up to date labor, tasks, materials, and equipment costs.
Whether you are a small, large or growing; B2W offers are scalable and enterprise-class performance. After you are all done, export to external accounting and field tracking systems. B2W estimate features robust software architecture utilizing the latest in .NET and SQL server tools. The solutions are infinitely scalable and run the most advanced features at high speeds. At the very core of B2W estimate is the power to create and pre-populate a detailed database.
Flexibility
This database can hold your costs and templates of crews and pay items. The flexibility that the management platform B2W provides is great for your ease of use. With this flexibility, you can have work breakdown structures readily available. Not only is there a desktop platform, B2W has synchronized mobile estimating. Even when disconnected from the main server, the estimators still function with access to resources and items. This gives your company the flexibility to work remotely and bid locally.
Scheduling
A large part of workflow management is resource scheduling and dispatching. Have your scheduling and dispatching all in the same platform for a streamlined experience. B2W schedule supports coordinated analysis, planning, scheduling and dispatching across multiple job locations. Give resources to those who need it the most on your team by having individuals manage their own scheduling and responsibilities. What this means is that resources such as equipment and materials are only seen by those who it pertains to.
B2W schedule provides role-specific visibility for real-time execution, all wrapped for you in an orderly dashboard featuring data-driven analytics. Having your workflow on software-based application provides better visibility, communication, and collaboration across your team. This allows the foreman, mechanic and all the support members to be in sync. Instead of having different spreadsheets, phone calls, and disjointed messages; having it centralized provides the extra edge for performance.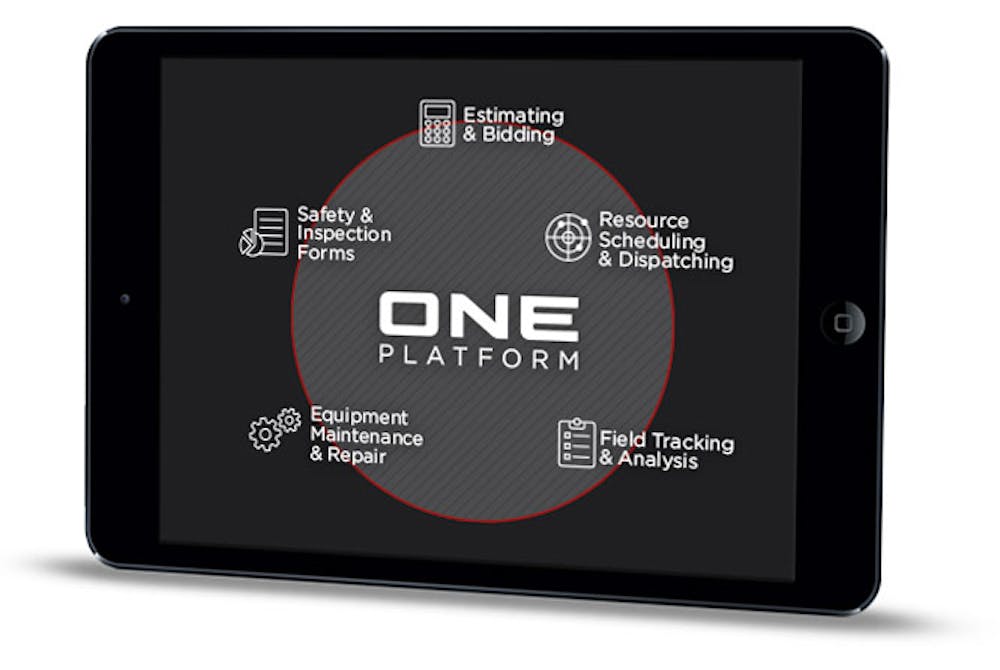 The scheduling application provided gives you a day-by-day view of resources utilized by your employees. Having this improved business intelligence allows you to create a stronger foundation for resource assignment, identifying resource needs, tracking equipment moves and orders. B2W schedule allows you to plan for your company's future with the ease of a drag and drop menu.
B2W Civil Construction Software Overview
When you are on the field, information tracking and data management can become a hassle, however, B2W's tracking method can maximize your field control, visibility, and efficiency. This is done by having a centralized data logs and standardized processes for capturing data. Moreover, these logs can be customized and tailored for your own personal business. If you are in the field, it is easy to make mistakes. That is why B2W Software offers automatic error checking that displays warnings for you to make import corrections.