Running a plumbing business can be challenging. Especially when it comes to managing schedules, billing clients, managing projects, and tracking time and payroll. Fortunately, there are a lot of field management software solutions available that help streamline these tasks and improve the overall efficiency of your business. But which is the best software for a plumbing business?
Your specific needs will depend on the size of your plumbing business, the type of work you do (residential or commercial, for example), and your budget, among other things.
In this blog post, we compare some of the best plumbing apps available to help you decide which might be the best option for your business.
Best Apps for Plumbing Businesses

1. ClockShark

2. Route4Me


3. Plumbing Formulator

4. QuickBooks for Small Businesses


5. EasyMeasure


6. Pipe and Fitting

7. Plumbing Systems Design Tables

8. Bubble Level

9. Code Snap UPC

10. BTU Calculator
Essential Features of the Perfect Plumbing Business Software
When it comes to choosing the right software for a small plumbing business, there are several essential features you should look for. These features will not only help you streamline your business operations with easier workforce management, but also help you provide better service to your clients.
Scheduling
One of the most important features of plumbing business software is flexible scheduling capabilities. This should allow you to easily manage appointments, assign jobs to specific technicians, track their progress in real time, and make changes quickly and easily.
Invoicing and Billing
With invoicing and billing, you should be able to create and send invoices to your clients, ideally with details of the associated job attached, so there is no confusion and your client can see exactly what components are covered on the bill. Ideally, when a customer is able to pay online, this makes your invoicing even better because you save time, reduce the risk of errors and disputes, and keep a closer eye on your cash flow.
Time Tracking and Payroll
Efficient and accurate time tracking and payroll features are crucial for plumbing businesses for many reasons. You can track the exact times for each job, which makes job costing much more accurate. Additionally, your technicians are paid for every hour they work, and you can use the data to run payroll faster, and easier without having to wait for timesheets.
Job Management
The best software for plumbing businesses should include a job management tool that allows you to easily manage your projects from start to finish. Tools like assigning jobs/tasks, tracking progress, communicating with team members whether in the office or field, and providing job information for everyone are just some examples of job management tools that make plumbing business software more helpful.
Reporting and Analytics
A great feature to have is the capability to use the data you collect to run reports and track your business's performance and find trends so that you can make important decisions based on factual insights.
Things to Consider When Choosing Plumbing Business Software
If you are looking for the best software for a small plumbing business, there are a few things to keep in mind before deciding on which is best for you. Here are some things to consider.
Pricing
The cost of the software is an important factor to consider, especially for small businesses with limited budgets. Compare the pricing models of each option and choose the one that provides the best value for your money.
Ease of Use
Look for software that has an intuitive design. It should be easy to use, even for non-technical users, with clear navigation, helpful guides, and inclusive onboarding to get you started quickly and easily.
Customer Support
Be sure you check reviews of software options to get an idea of how responsive their customer support is. Make sure they are reliable with multiple channels of communication including phone, email, and chat.
Integrations
The software should enhance how your business is run, which means it needs to integrate with any existing tools and apps you use, such as accounting software.
Customization Options
Every business is different, so you should be able to customize your software to your unique business. It may include custom fields, templates, or being able to change workflows that align with your particular company. It should also allow you to incorporate your company's branding.
Mobile App
Look for a solution with a mobile app that allows you and your crew to use it wherever they are in the field.
Top Apps for Plumbing Business
1. ClockShark
ClockShark's plumbing software is ideal for contractors who want to stay on top of their jobs, employees, and business from anywhere.
Do you have issues getting job information to and from the field? With ClockShark, plumbing businesses can become more efficient and better organized with work orders and customer information. No more pieces of paper with messy information, no more repeated calls or texts between the office and technicians to check on job details.
Do you take days to send a quote to a customer? Or months to get paid for a job that was completed? ClockShark's plumbing software lets you create and send customized quotes in just a few minutes. You can easily see if a quote has been accepted or if a customer has made any change requests. Once the quote is accepted and the job is done, you can generate an invoice right from the existing quote. It's that simple! Your customer can then pay online straight from the invoice. No more messy paper quotes, delayed payments, or cash flow issues.
With different plans available and frequent updates to our software, ClockShark is great for any size plumbing business.
Pricing
ClockShark has two plans, starting at $8 a month per user.
Want to grow your plumbing business? Get a free trial now.
Thank you! Your submission has been received!
Oops! Something went wrong while submitting the form.
2. Route4Me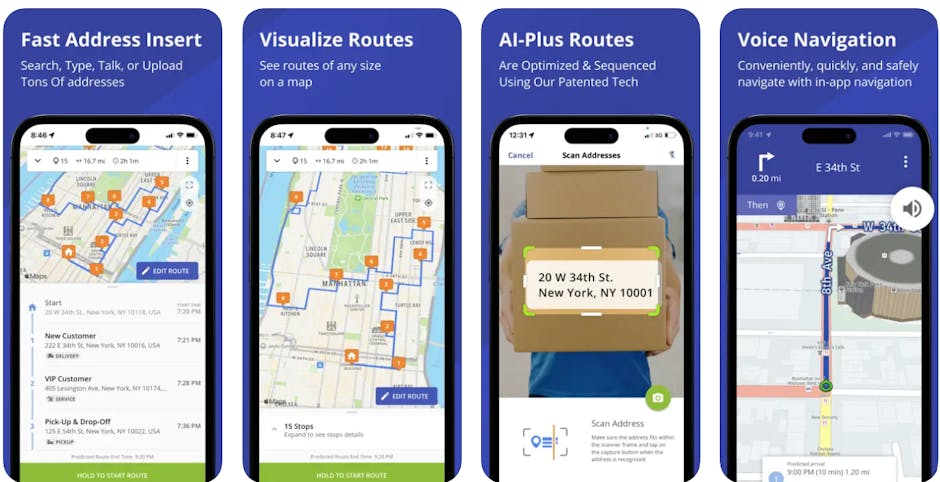 Route4Me is a route planning software that can help plumbing contractors create, manage, and share routing plans using global mapping data and offers a large selection of optional features. Route4Me allows you to use data to create the most cost- and time-efficient routes for your company.
Pricing
Route4Me has three plans starting at $199/month for up to 10 users; $69 for each additional user.
3. Plumbing Formulator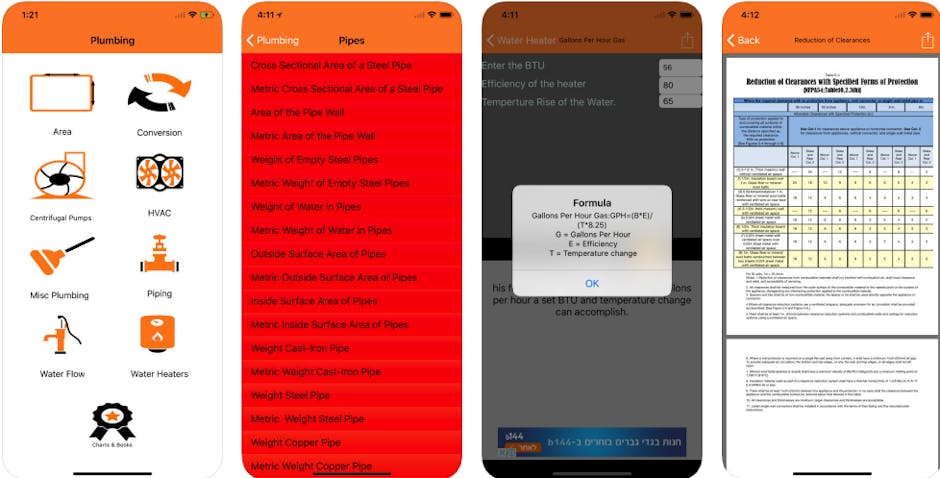 Plumbing Formulator is an app that provides over 120 formulas used by plumbers, including calculations for pipe areas and weights, radiant heat, heat loss, water pressure and flow, and area and volume of differing shapes. The app includes conversions for various units and a book on plumbing design.
Pricing
Plumbing Formulator is a free app with in-app purchases available.
4. QuickBooks for Small Businesses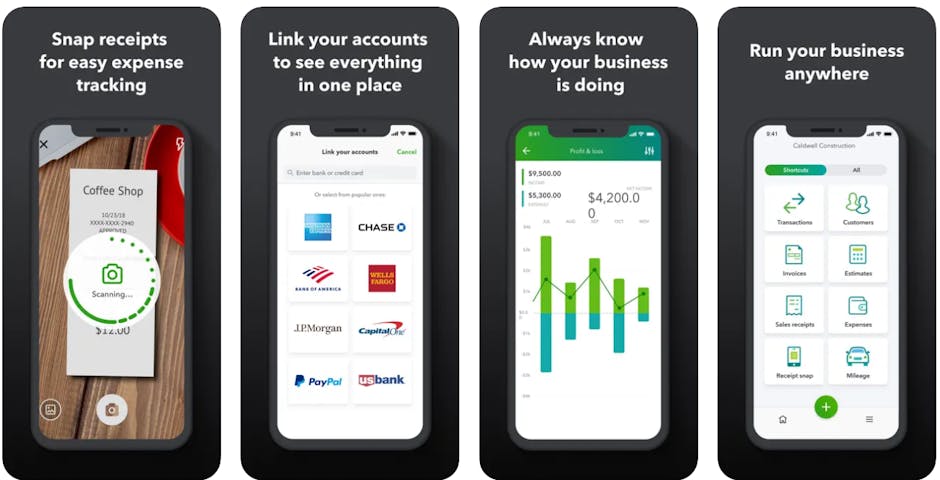 QuickBooks for small businesses comes with a suite of tools that make it easier to keep the business side of things organized. A product of Intuit, QuickBooks is ideal for staying on top of your business finances.
Pricing
QuickBooks for Small Businesses has three plans starting at $17/month for one user, and an accountant. However, their pricing can vary.
5. EasyMeasure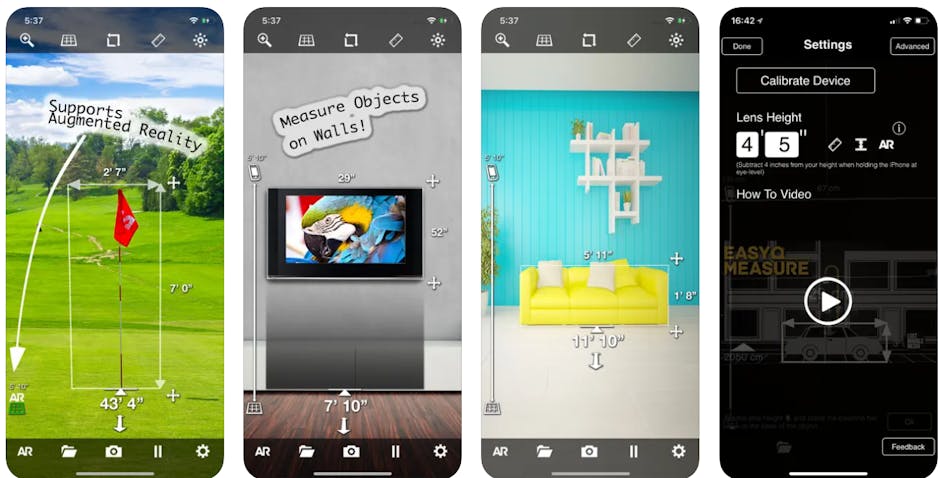 EasyMeasure is an app available to help you measure waste and labor costs to formulate the most accurate estimations. The app could be useful for plumbers who need to calculate the amount of materials needed for a specific area or space.
Pricing
EasyMeasure is available for free.

6. Pipe and Fitting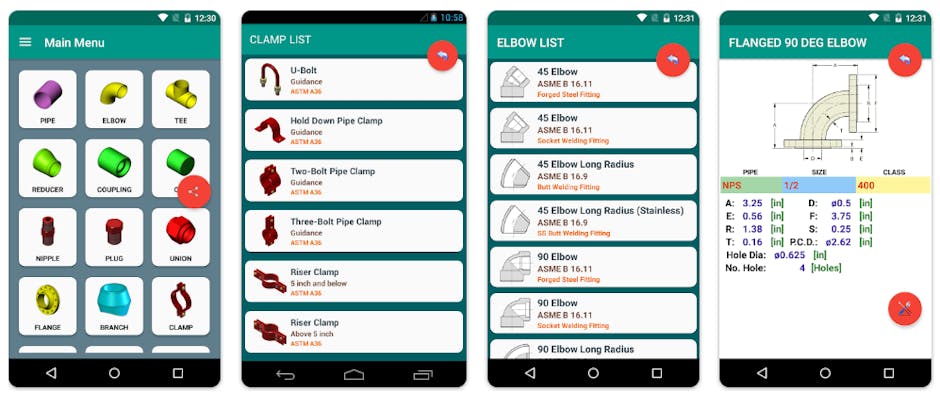 Pipe and fitting is a useful app that helps plumbers determine the accurate amount of materials needed to perform various plumbing tasks. Pipe and Fitting will provide the amount of pipe, dimensions, types of clamps, fittings, and other dimensions needed based on information provided about the job.
Pricing
Pipe and Fitting is free to download.
7. Plumbing Systems Design Tables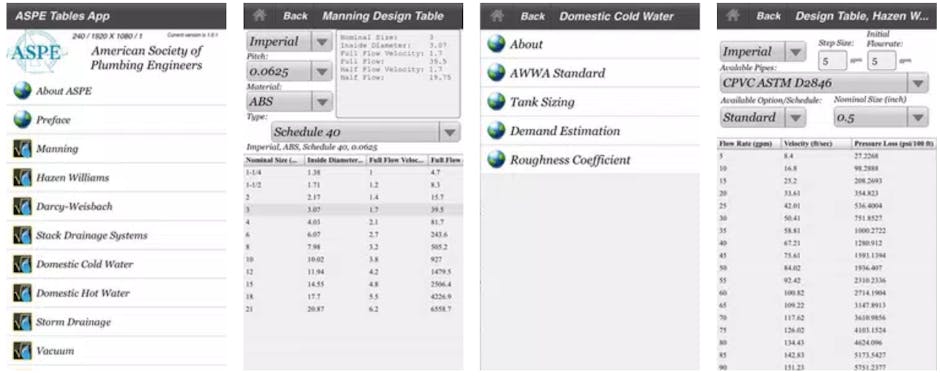 Plumbing Systems Design Tables is a tool that provides all the equations, pipe sizing data, and background information plumbers can use to create plumbing system designs. The data and information within the app were taken from major plumbing codes and standards used throughout the U.S., and makes it easier for plumbers to "calculate pipe flow rates and velocities, friction loss, pressure loss, and stack flow rates."
Pricing
Plumbing Systems Design Tables comes with a limited free version. The full version is free to members of ASPE. Membership rates range from $40 to $200.
8. Bubble Level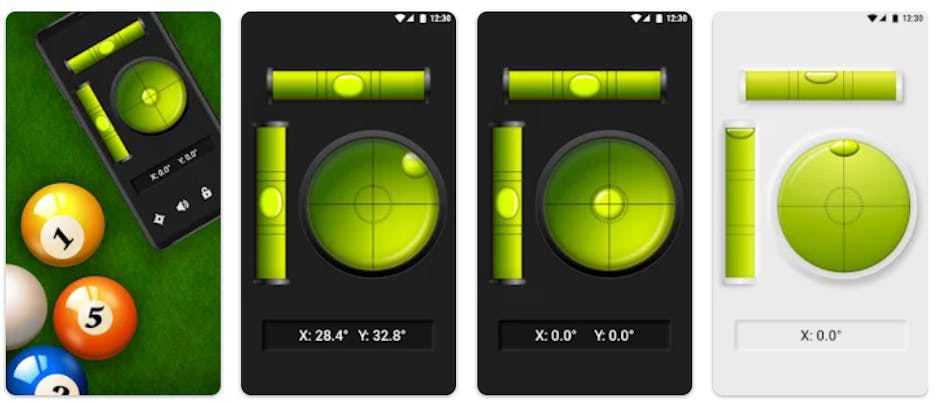 Having a level is an essential tool for plumbers to determine if surfaces are plumb and/or flush, which is important for accurate water flow, among other things. The Bubble Level app is a great alternative to large, bulky levels.
Pricing
Free to download.
9. Code Snap UPC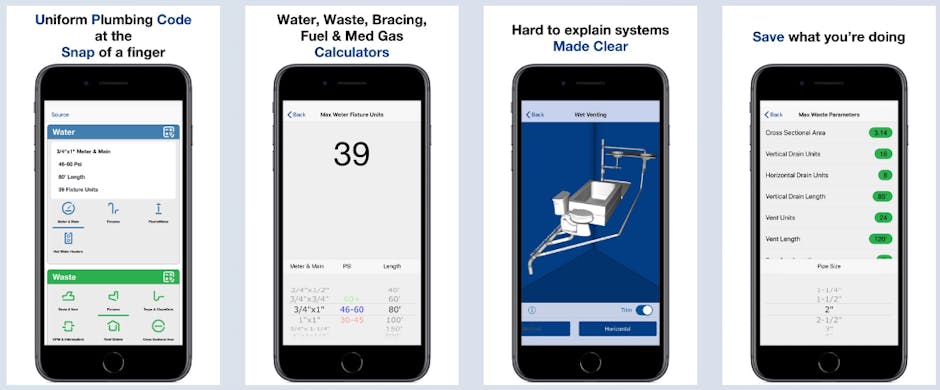 Code Snap is a mobile app that provides quick access to essential plumbing code tables. It is based on the 2012 Uniform Plumbing Code and was designed by experienced plumbers to help plumbers while on the job and ensure plumbing work is done according to standards and regulations.
Pricing
Costs $7.99.

10. BTU Calculator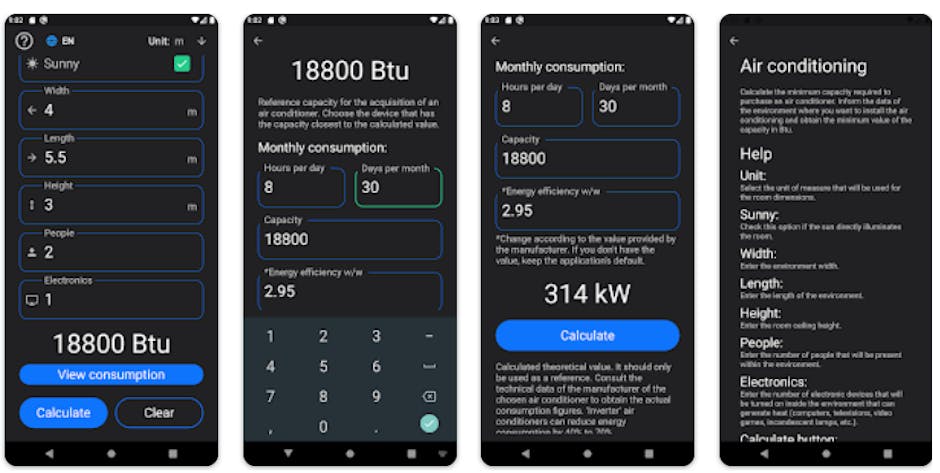 The BTU Calculator Lite is an app available for professionals who need to know how many BTUs are ideal for specific applications. Plumbers can use the BTU calculator app to input building dimensions, climate, and more, to determine the necessary BTUs needed for efficient water heating and ensure the hot water system is the proper size to meet demand without being oversized.

Pricing
BTU Calculator Lite is free to use.
What are The Best Software for Plumbing Businesses?
Unlike many other trades, plumbing professionals don't have as many options to choose from, when it comes to robust, user-friendly, time- and money-saving software solutions. Some mobile apps provide help by cutting down on time spent doing jobs, but when it comes to running a business, a software solution like ClockShark will make it easier to stay profitable, and competitive, and continue to grow by connecting your business workflows and streamlining your operations.
To help grow your plumbing business, read about the 18 Habits of a Successful Field Service Business Owner.