Staying on top of your long list of tasks is daunting. There is so much to do, who even signed you up for all of this? Oh, that's right, you did. Time to buckle up and tackle everything in your daunting stack of to-dos. But figuring out where and how to get started is just as daunting as completing everything on the list. Finding the time to get things done is equally as frustrating. It will often have you giving up before you've gotten started. But, with the proper time management apps, you can easily say good-bye to that towering list of tasks. We've rounded up the best, find what will help make you more productive below!
Content:
What is the Best Time Management Apps?
Note to self: buy more legal pads. You think how smart you are to remember to jot that down as you throw away your 100th legal pad this month. Or you could download an easy-to-use app that helps you organize any notes or ideas. There's even a Chrome extension that allows you to easily screenshot or save web pages you want to look at later. Keep your thoughts organized and save the legal pads for someone else. Remember to thank us later.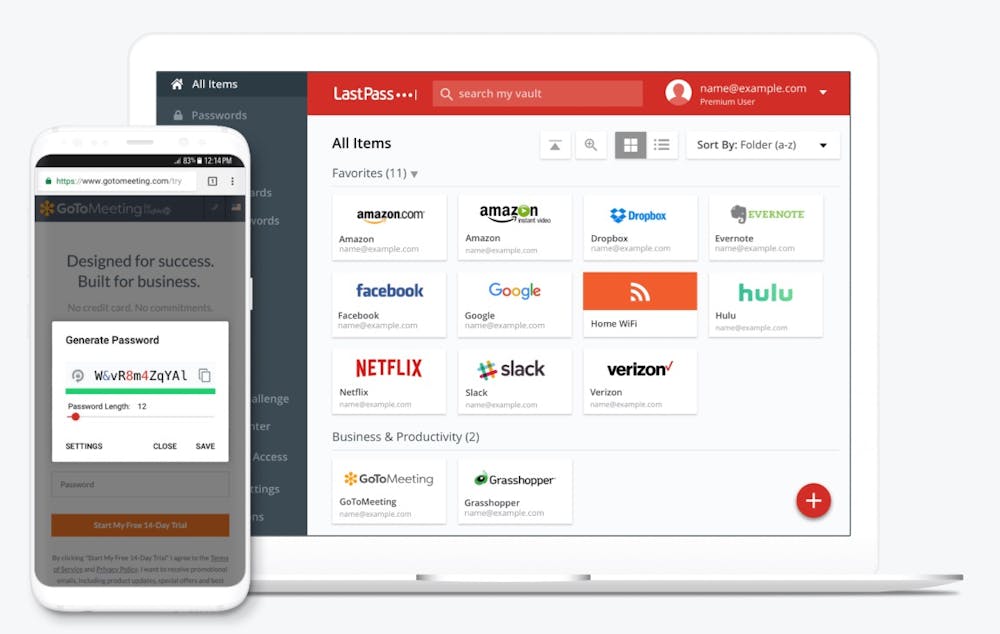 We've all been there, adding 123 or the last 4 digits of your phone number to your password that's way too easy to guess. And then, when you get logged out, frantically looking for the number combination you added. Was it your birth year? Your license plate number? All the while your data is easily compromised by someone for the millionth time. Thankfully, there's LastPass.
Save yourself time whenever you have to log in or sign up for an account somewhere by using this handy app. LastPass stores and creates highly secure passwords for all your accounts. If you're a business with passwords that need discreet sharing then LastPass can help there too. The business plan allows more secure password sharing than post-its or emailing. Keeping your passwords in check will save you a lot of time, and frustration, in the long run.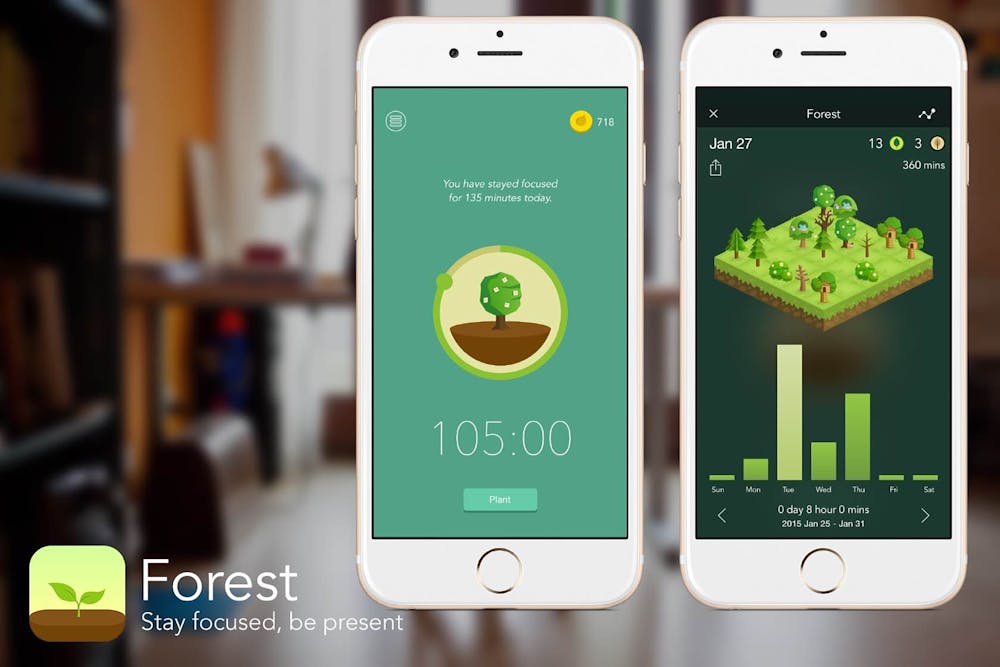 Did you know that the average person checks their phone 52 times per day? If that doesn't sound like a lot then here's some food for thought: 60% of US Consumers 18-34 admit smartphone overuse. Chances are you're reading this with your phone right now and it's even more like that you're at work doing it. We won't tell anyone, but we will tell you how to help! Forest is an app that rewards you for not checking your phone by growing a beautiful tree while you're away. Many users have been sharing their beautiful forests online as they earn them. What's more? Forest actually helps plant real trees when users cash in their coins in the app!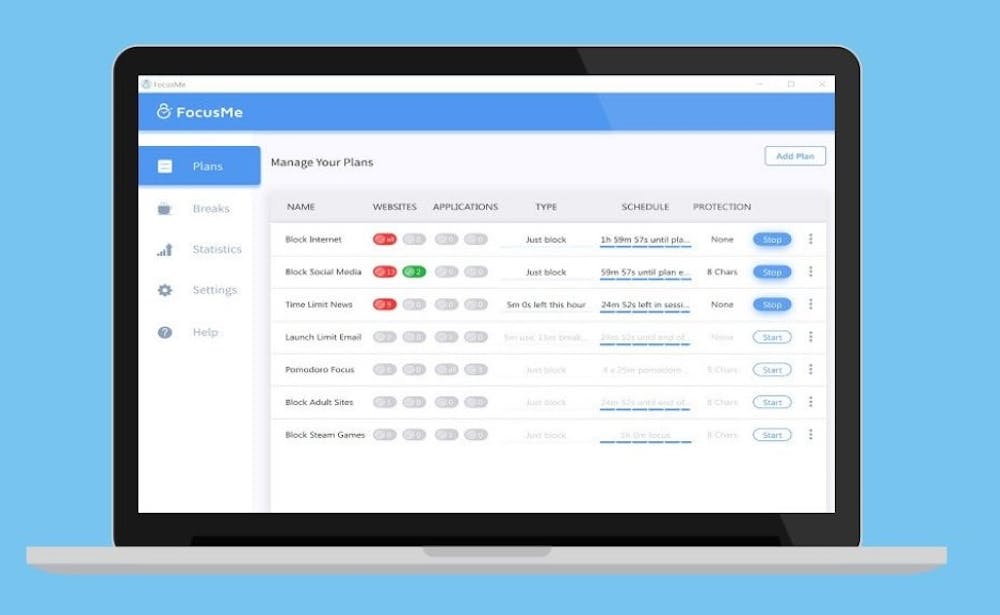 4. Those With Wandering Mice:
FocusMe
You've sat down with your fresh cup of coffee, you managed to put your phone away, and it's time to start the day. Nothing can stop you now with this level of motivation! Time to get started on some work- oh, is that Twitter? You've got to see what's trending, hmm it's national donut day? You just remembered that your favorite Youtuber posted "Trying the Best Donuts In My City," guess you could start watching that now. If this sounds familiar then you'll understand how a couple of distractions can take you down a rabbit hole online. Using an app like FocusMe can help drown out the noise and force you to focus on what matters. This app works by blocking on the websites you don't want to get distracted on. Don't trust yourself to set the restrictions every day? You can schedule times for blocking the websites you want.
Conquering cities, slaying dragons, and collecting treasure sounds like a fun time right? But what does all of this have to do with managing your time? Habatica takes the boring ideas of exercising every morning or committing to a specific task and makes them fun. As you complete tasks, meet goals, and form habits, Habatica will give you coins and experience points. These are redeemable for backgrounds, items, and cool partners like dragons or foxes. Level up your skills and form habits while having fun with this great app!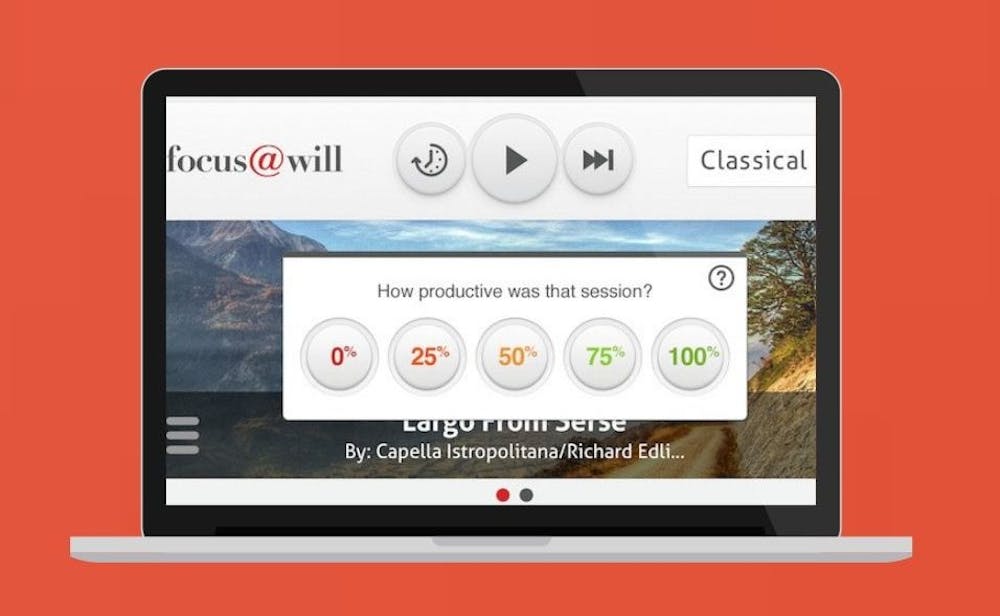 For some of us, listening to music or podcasts helps to concentrate on the task at hand. For some, the sounds of podcasts or background noise television can get distracting. You might find yourself listening to something in the background. But before you know it, the enthralling story from a journalist with a voice like honey pulls you in. With Focus@Will you can stay focused on what matters while the music keeps you in the zone. This service provides you with music that promotes creativity and will help you stay on track. To get started, take a short survey and hear samples that can help you be more productive. Save time by staying on track with this great service.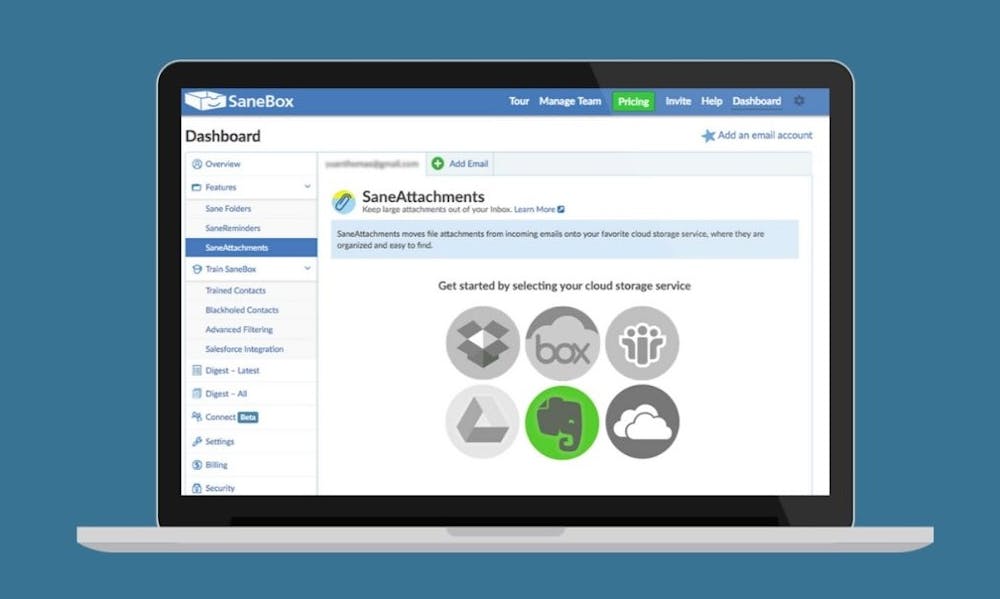 Everywhere you turn online, someone wants your email address. It's just a necessary evil at this point to hand out your email to anyone and everyone. This usually leaves you with a bloated inbox with more junk emails than important ones. Weeding through the bad to find the good can be exhausting and by the time you clear out a few, double of that have come in. Using a tool like SaneBox can help you focus on the important emails and save the junk for later, or never. SaneBox is an inbox extension that learns your preferences and email opening habits. This app quickly learns what is good and what isn't in your inbox and will begin to organize it for you. Save yourself the time of reading yet another unwanted email by trying it out.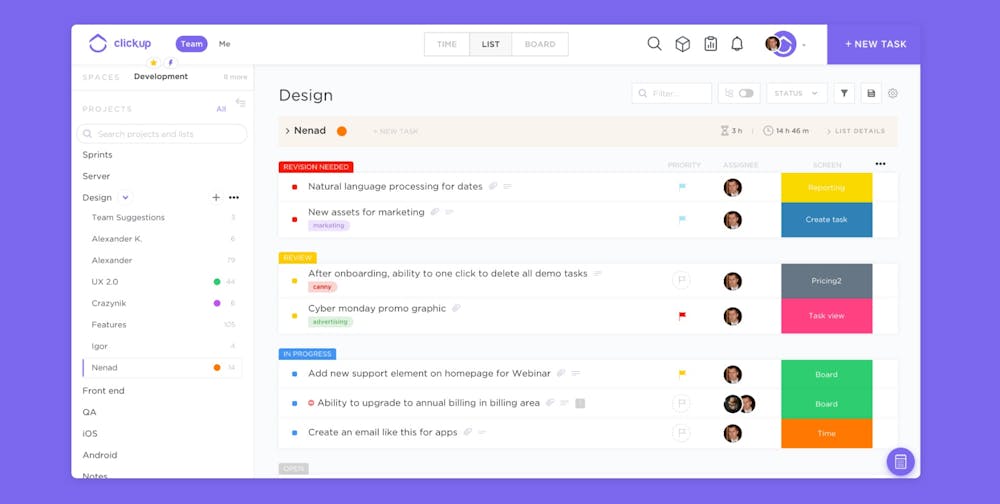 Staying on top of tasks is difficult enough on your own, but gets harder when you've got a team of people to stay on top of. Delegating becomes a chore that results in trails of sticky notes left around the office. And good luck getting a response to those notes! The good news is that it becomes easier, and fun, to stay on top of tasks and projects with ClickUp. Starting a the low price of free, with upgrades for $9 per month ($5 paid annually) this is the best task management app around.
With a beautiful layout and templates, ClickUp is perfect for anyone that wants to get things done. Plus you'll have the ability to customize anything (even with the free version) and make unique boards. Setting up projects and customizing productivity has never been this easy. You'll find yourself wanting to fill your schedule just to use the app more. Have some goals you want to accomplish? ClickUp can help you do that too. Save yourself time and money by using this perfect task management app.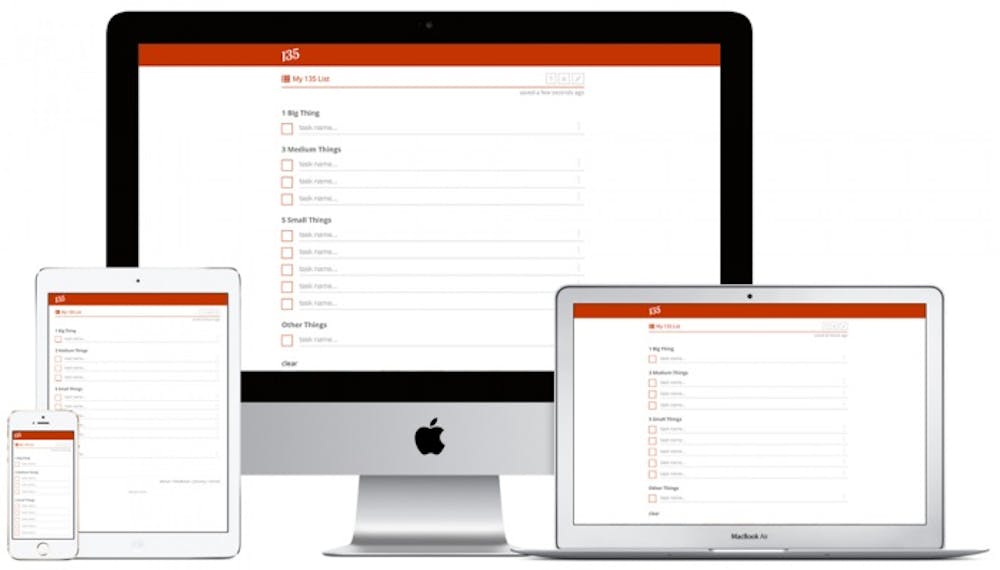 Getting stuff done. You like to tell people it's what you do, but how much are you really accomplishing? Some days you might not get anything done and the thought of even starting is too overwhelming. 135 is an app but it's also a method. Tackling tasks becomes easier when you place each task in its own category and focus on things 1, 3, and 5 at a time. The idea is simple, every day you complete 1 big thing, 3 medium things, and 5 small things. This app makes it easy to organize and track exactly what your 1s, 3s, and 5s are to help keep you accountable. If you're struggling to get started at times or just want to try out a new productivity method then 135 is for you.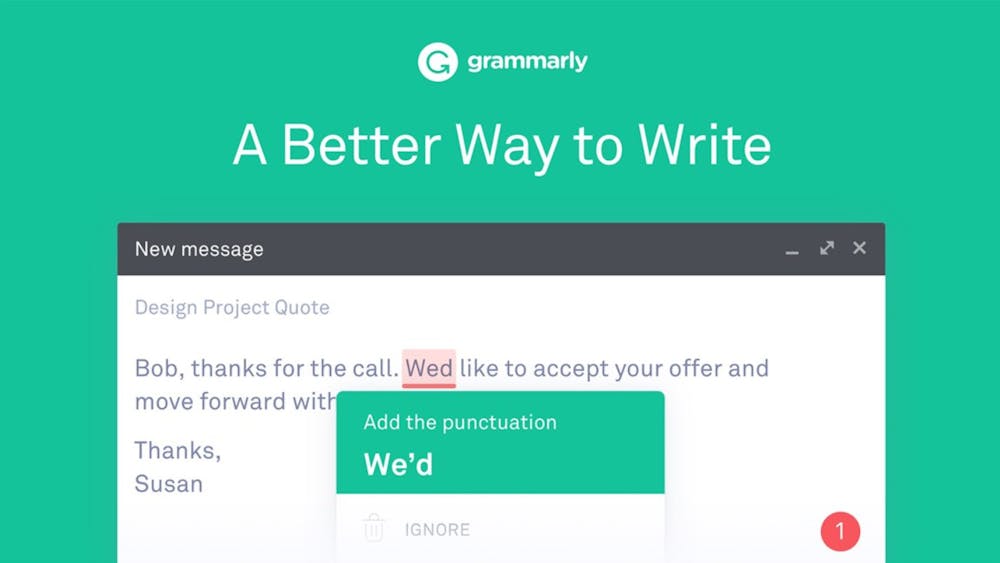 Do you read your emails and other writing 3 or 4 times and still find an embarrassing error after hitting send? Maybe you're working on your next great writing project or have an important proposal to submit. With these tasks, you don't want to sound unprofessional. Whatever you're writing, Grammarly is a great tool to have. It's a free browser extension that analyzes your writing for proper spelling and grammar. Plus, they offer a premium version that provides even more editing tools. Even if you think you're the perfect writer or aren't writing often, you can enjoy this app. Save yourself time when editing and write better with Grammarly.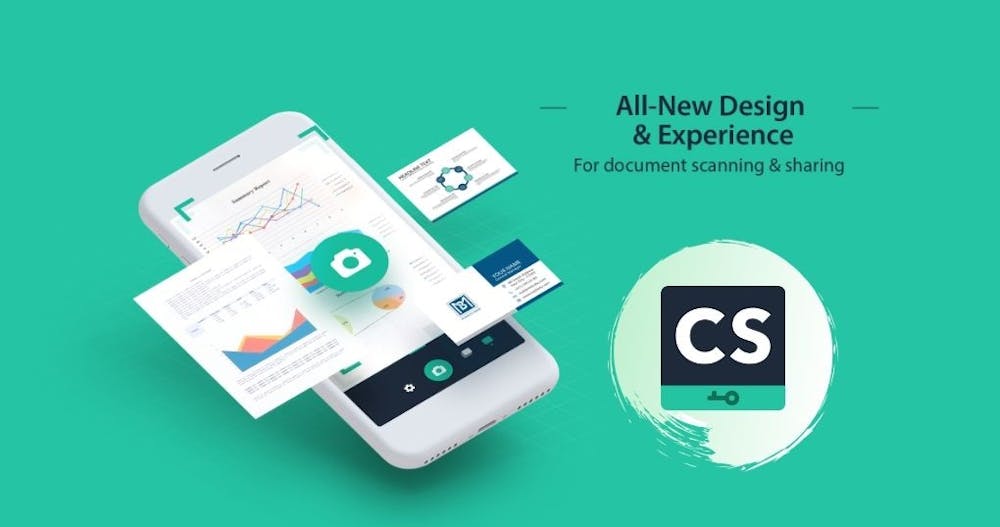 So the printer ate your paper again. Or when you tried to scan that document there was a moth on the glass. These are some of the issues printers and scanners cause just about everyone. While there might not be a printing solution that doesn't involve well, a printer, there is an easier scanning solution. CamScanner lets your phone become the scanner. This might not sound like a big deal, you can take a picture of any document right? But CamScanner steps things up with their editing, reading, and conversion features. Your paperwork turns into legible, digital forms easily with this great app. Don't spend any more time fighting with the scanner, try out CamScanner!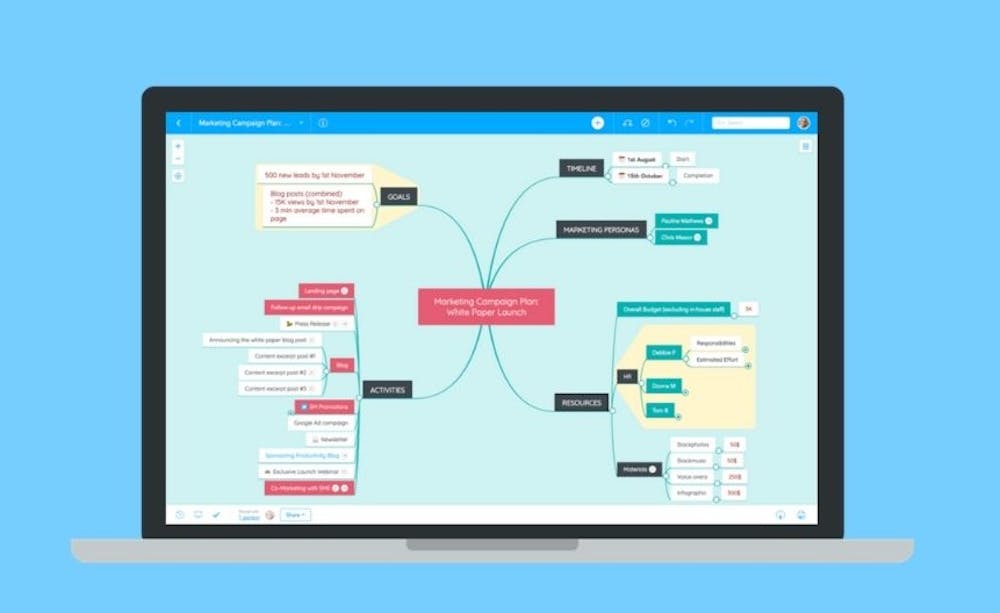 Brainstorming, more specifically minds mapping, can be extremely beneficial. When done alone, it's a great way to organize ideas. And when done in a group, it can help you communicate your thoughts or plan for the future. But creating endless mind maps on whiteboards or scraps of paper can only get you so far. Using a tool like MindMeister allows you to create beautiful mind maps digitally. And it even makes sharing them easy. Team members can collaborate from anywhere to create maps and comment on them, Google Drive style. This app makes brainstorming quick and easy so it's a must-have for time and project management.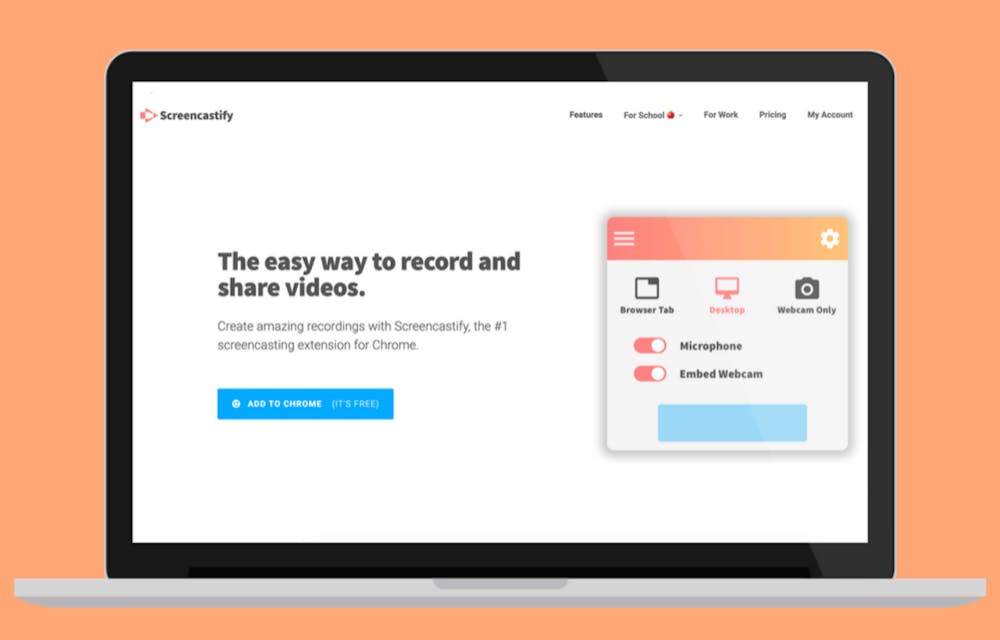 It is common to share your screen for meetings, presentations, or just to show someone how to do something. But it's difficult to find a solution that doesn't force you to film yourself, bogs down your computer or has low-quality output. Luckily, Screencastify doesn't do any of that and is incredibly user-friendly. You'll only need to download the chrome extension to get started. Choose what to record, how it's recorded and even add some professional edits at the end. The best part? Screencastify is free when you make up to 50 videos that are less than 10 minutes monthly.
Conclusion
Staying productive and managing your time wisely is no easy task. It can be hard to prioritize and feel accomplished. For many, using productivity and time management apps helps keep things in check. Even if it's something small, a step in a more productive direction is never a bad idea. If you're looking to start forming more productive habits then you'll want to check out a few of the apps on this list!
Do you have any go-to time management apps? Let us know in the comments below!