What is Buildertrend?
Here's our Buildertrend Review! We found it to be a great app. BuilderTrend is a management system used so that home builders, remodelers, general and specialty contractors can manage their change orders, options, sections, documents, and schedules as well as communicating with subcontractors, associates, and vendors for warranties.
In addition to providing tools to the builders, the software also provides an area for your clients to log in to see job progress, approve selections, respond to surveys, leave reviews and stay in communication. This is a pretty unique feature for BuilderTrend, and from what we can tell, a pretty popular one with the homeowners.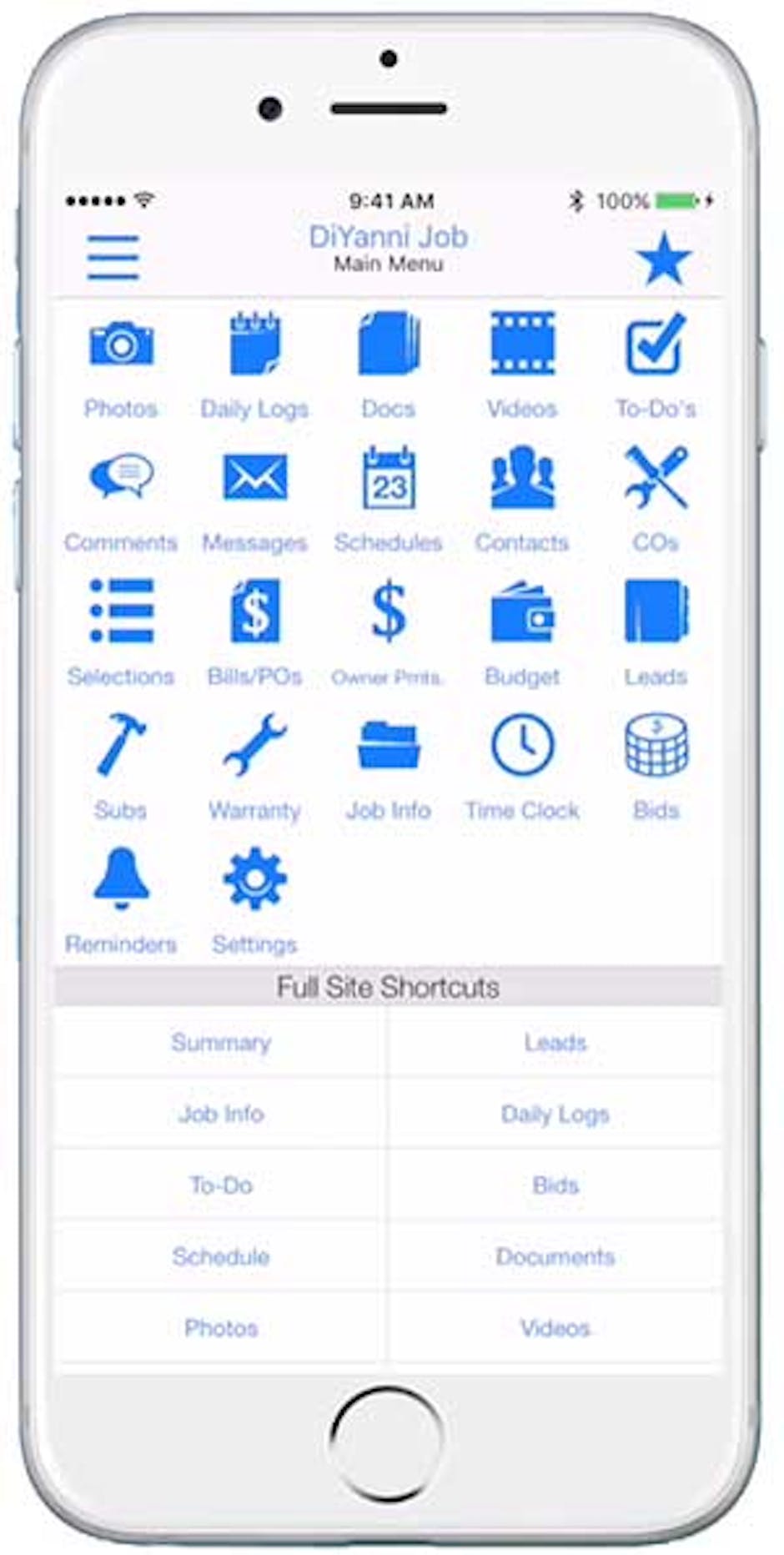 Buildertrend's Features and Interface
When we review construction apps like Buildertrend, one of the criteria that is really important is whether the app is user-friendly. As I reviewed Buildertend I found it to be very user-friendly, with loads of options and apps which can be synchronized and used on all devices and other programs that you already have running in your business. It accesses documents, scheduling and contact information while in the working field.
Once you have downloaded this app, you need to sign in to the app using your smartphone, and you will be brought to a blue color menu which shows all the different options you have. These options include photos, daily logs, docs, videos, to-do lists, comments, messages, schedules, contacts, subs, internal users, directory, COs, selections, bills, and PCs. It also consists of owner permits, budget, leadership opportunities, bids, job information, time clock, reminders, settings, and very helpful contact us section.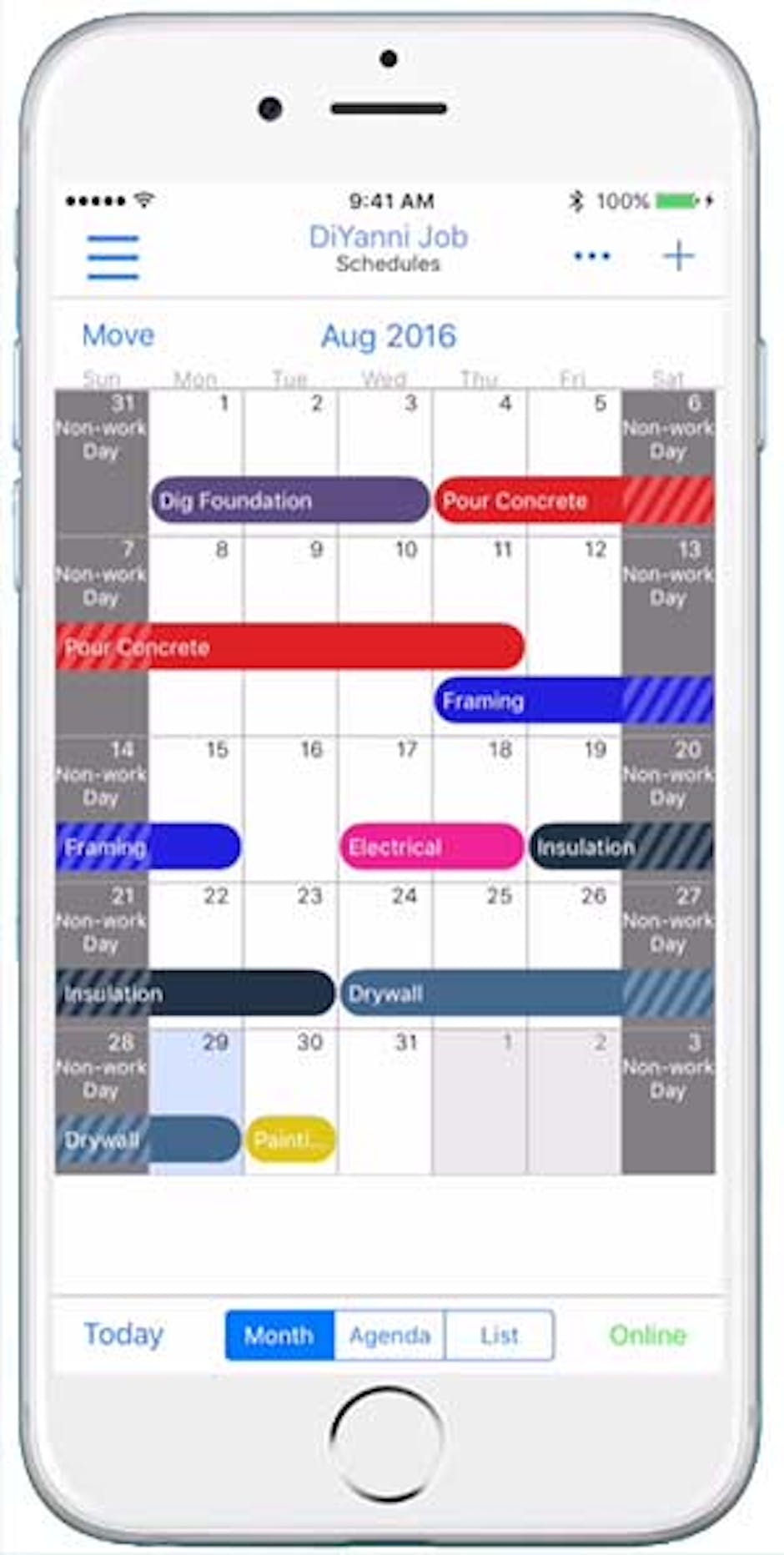 The layout of the app is simple and very straight forward. If you click on a particular project, you will be brought to the summary section which shows an image of the project and an interesting section called 'what's happening' which is like a dashboard or overview of your business.
Another feature that is very handy is the ability to draw on photos so that the clients and builders are clear on what exactly needs to be done. The 'to do's feature is a fast and efficient section where you can compose a list in less than 30 seconds.
Another cool feature is the documents, which is an important one as it holds all of the valuable information about a project that you can view, share and even allows you to edit any excel, pdf or word document. There is also a video section if taking a video on a smartphone is easier to document and share information.
How much does Buildertrend cost?
Overall, our review found Buildertrend to be an awesome app that you should definitely take a close look at. Of the apps, we looked at it's the only one that allows changes to a schedule while on the go and has a starting price of $99 a month which includes a 30-day money-back guarantee.
There are no setup fees, one project per year, an unlimited number of users, unlimited leads and proposals, unlimited phone and email support, extensive training sessions, unlimited file storage, included marketing materials and BuilderTrend University. If you need more jobs a year, it gets cheaper the more jobs you add.
If you go to their website, you will see all the information you need, watch a demo and try it risk-free for 30 days.