If you are among the tens of thousands of small- and mid-sized businesses who enjoy the "people platform" of Gusto, payroll you're going to love this.
Our dev team has been hustling to make ClockShark accessible for as many customers as possible, no matter what payroll platform they use. Recently, Gusto became a member of that group of integrations.
New Feature Overview
With the integration of ClockShark and Gusto, our customers can connect their time tracked through ClockShark's time tracker app to their Gusto account, and make payroll a snap!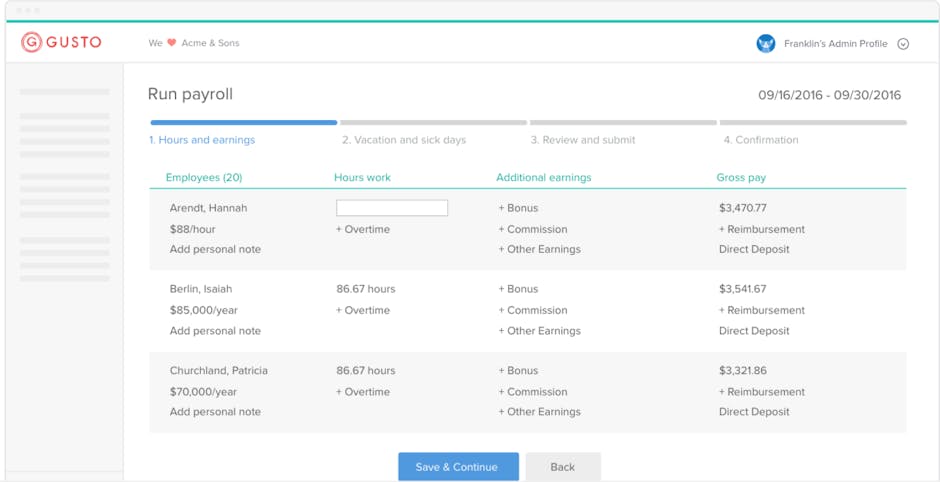 How Does It Work?
Setting up the new Gusto integration is quick and easy. Whether you don't have a Gusto account or you have had one for years, you can sync your Gusto employees with those in ClockShark, automatically in minutes.
Once you have employees entered in ClockShark, you can log into your Gusto account through ClockShark, and authorize the connection. This will allow you to either manually map the employees together or you can automatically map them with the sync option.
The automap feature will search your list of employees for matching emails first and then it will search the remaining list for matching names and automap those. Of course if you don't want to do that, you can manually perform the task by disabling the automap feature.
Either way you choose, once everything is set up, you will be able to quickly and easily run your payroll with Gusto.
What It Fixed
Having to manually enter payroll information takes a lot of time and increases the risk of human error. With ClockShark's new Gusto integration, you remove this risk and streamline your payroll process with automation so you can get it done much faster and more accurately. You have the power of Gusto with the functionality of ClockShark all at your fingertips!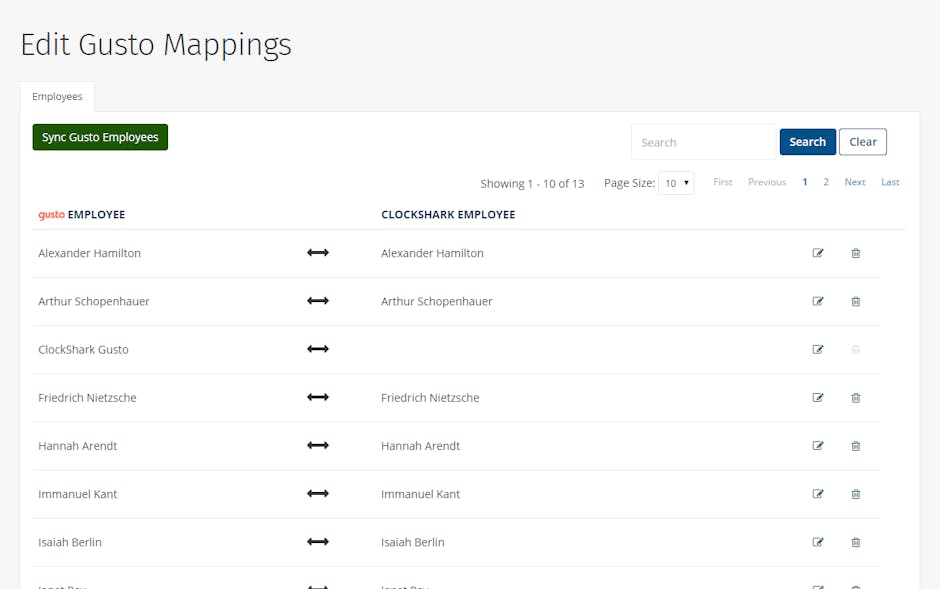 Why Did We Develop It?
Gusto is a very popular HR and payroll system that gives small- and mid-sized companies an edge. We knew we had customers who wanted to be able to connect ClockShark's mobile time tracking capabilities to Gusto's platform so we went fast to work.
Now, our Gusto-using clients can have an even faster payroll process with ClockShark's new integration.
Save Time and Money with ClockShark
Thank you! Your submission has been received!
Oops! Something went wrong while submitting the form.
Ready To Get Started?
At ClockShark, our five-star customer support and success team is there to help you with all of your integration needs. You can reach out anytime with questions you have. Just drop us an email or call us at 800-828-0689.