Among the most common uses of technology for project management are time tracking and file sharing. ClockShark is adding more functionality with every upgrade to offer the most comprehensive time tracker app for today's small- and mid-sized construction and field service organizations.
ClockShark powers over 5,000 construction and field teams to easily track their time and manage job sites. Get a 14 day trial of our solution.
Job Management
Historically, administrators use ClockShark most commonly for administrative purposes like organizing jobs, storing information, scheduling, payroll and other similar duties while field workers use it to track their time in the field. When you have so many things to do, it's helpful to have a streamlined, simple way to get them done.
ClockShark's new Job Management offers administrators some helpful tools that not only lighten up the load of tasks they have, but provides convenient ways to stay organized and keep your employees connected and informed.
Here are some of the features of ClockShark's Job Management platform.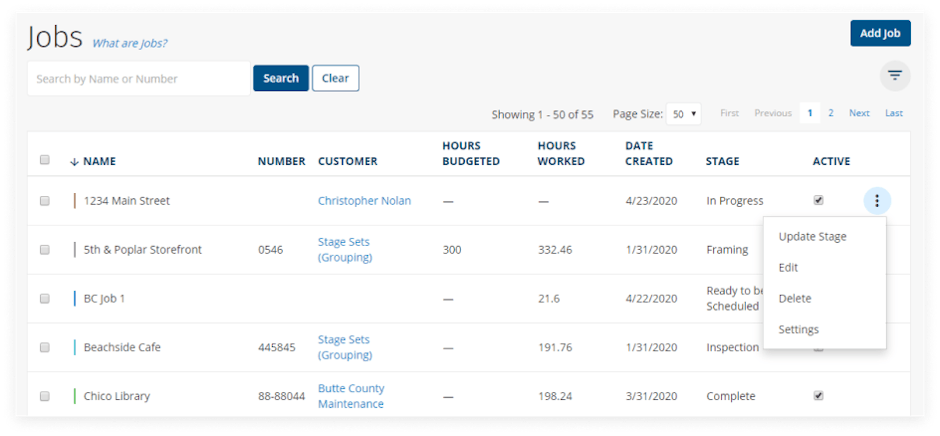 Fresh New Jobs Page
To keep your workflows streamlined and consistent, we've updated the look of the Jobs page to match that of other ClockShark pages. Now you can use this page to conveniently access important information for each job from one location, including:
Attachments

Contacts

Settings

Job number

Address

Description

Job stage

And more!
All you need to know about a job in one convenient place.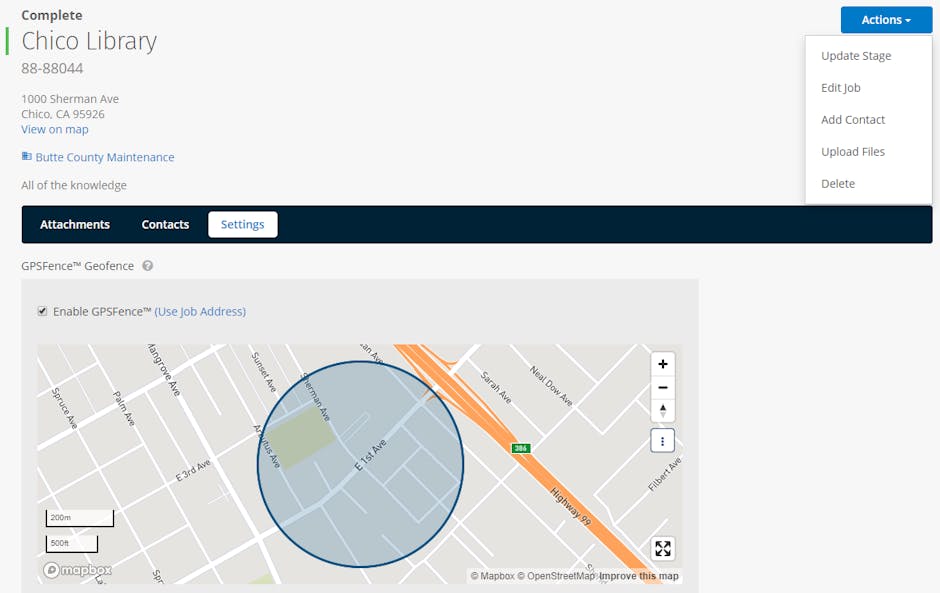 Stages
When juggling multiple jobs at a time, one of the most challenging aspects is tracking which phase that job is currently in. That's where our Job Stages comes in.
Whether you use five job stages or 50, this convenient tool will help you track the progress of your work which will make things like accepting new jobs, planning current ones, and getting paid from finished ones a whole lot easier.
Since every organization is different, we've made this a customizable feature so you can use it to suit your unique needs or you can start with the default settings we have provided. You can use this tool to stay organized, plan, review, and stay on top of everything that's happening outside the office.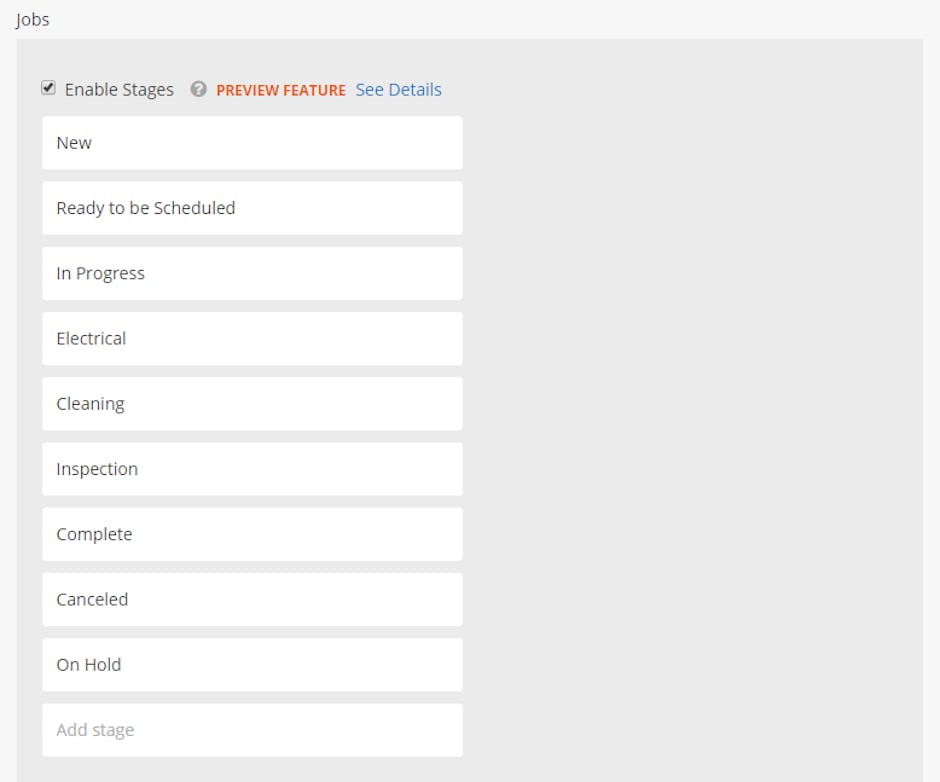 Permissions
Administrators have a lot to do. Payroll, invoicing, budgeting, scheduling, just to name a few. Thankfully, some of these tasks can be assigned to managers now, taking some of the load off. Rather than having to go into the office or call, managers can perform certain tasks from the field with the mobile website or from a computer.
Job Descriptions
We already made it easy to include job descriptions within the ClockShark platform but we've improved it! Now, you can enter up to 2,000 characters to describe important information or insights about jobs.
Conclusion
ClockShark is always looking to improve your experience and increase your efficiency, productivity, professional image and, of course, your bottom line.
For a limited time, we are rolling out a feature preview so you can try these helpful new features for free. Take a moment to check out the new and improved Job Management features we're offering today and let us know what you think!
Save Time and Money with ClockShark
Thank you! Your submission has been received!
Oops! Something went wrong while submitting the form.
Sign up for your free 14-day trial or, If you'd like more information, reach out to our top-notch customer support team today!