It's a hassle to keep track of who has said what about which job, when. Our customers told us they wished there was an easier way to communicate with everyone involved in a job. That's why we developed Conversations: A new, simpler way to keep everyone informed about each job in real-time.
Share Data Quickly and Easily
Ever get frustrated trying to track down information and communicate about jobs or customers through phone calls, emails, or texts?
With Conversations, employees, administrators, and supervisors can all share data and information in one thread about a job or customer, including photos, special requests, problems/issues, customer information, and more. And the best part is - this conversation flows in real time from the office to the field, connecting everyone that needs to talk.
Mention Key People
Trying to reach people can be difficult when you have field and office workers.
Using the @ symbol, those who need to be in the loop will be tagged in a 'mention' and notified of their name being mentioned in a conversation thread so they won't miss any updates.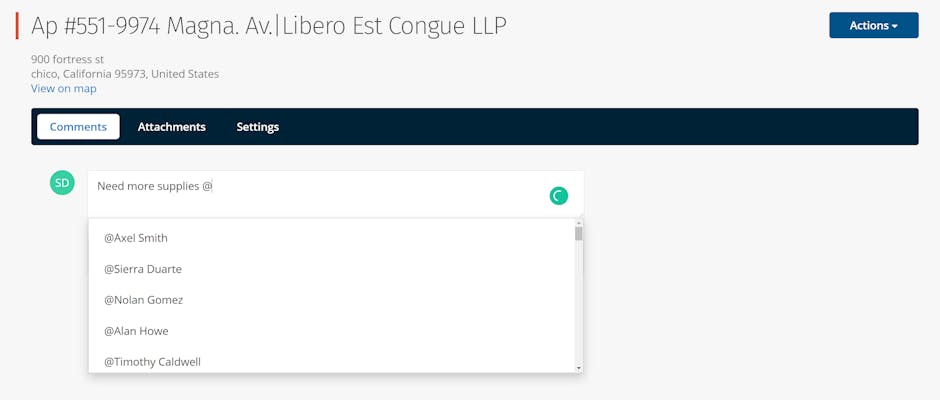 Follow Important Threads
When you need to stay on top of a specific job or customer, it's challenging to keep track of the progress but administrators and managers often need to know when each step is completed and employees need to know any special instructions as they happen.
Conversations allows you to follow any thread you choose so you will be notified of any updates shared in it. Likewise, you can unfollow a thread.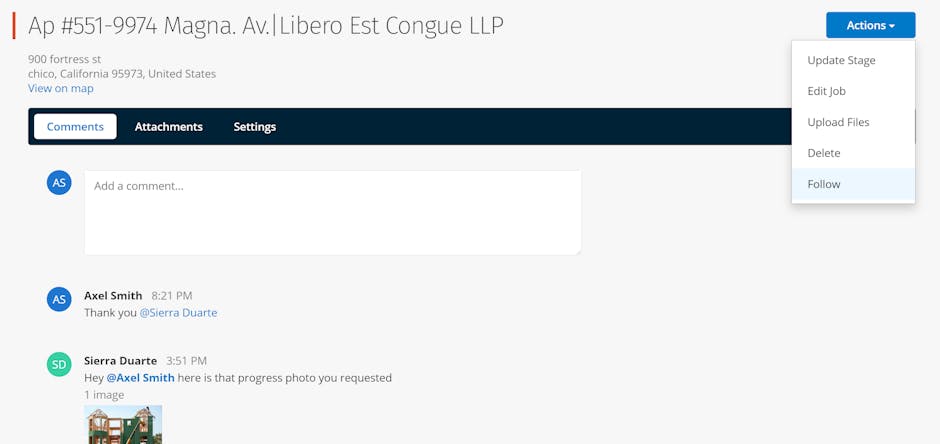 Get Notified of Updates
Never miss out on updated job progress again. With Conversations, you'll be kept informed as you choose, based on your choice.
Choose to receive (or opt out of) email notifications which you can customize to be received as frequently as you choose: Never, as they come, or a once-per-day summary.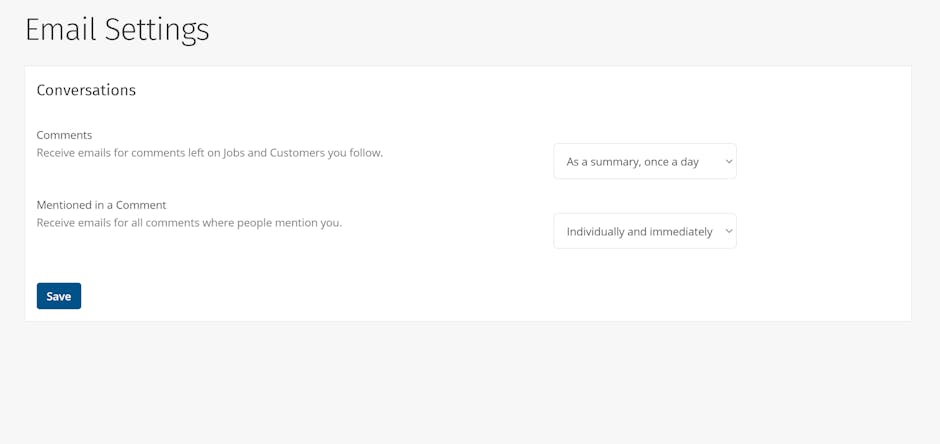 Save Time and Money with ClockShark
Thank you! Your submission has been received!
Oops! Something went wrong while submitting the form.
Bulk Download Important Files
Searching for and downloading individual files related to a particular job or customer takes a lot of time. Conversations changes that!
Instead of searching through endless batches of files and attachments, Conversations lets you bulk download all the data you want from one single thread. Download as much (or as little) as you want into a .zip file. Handy, right?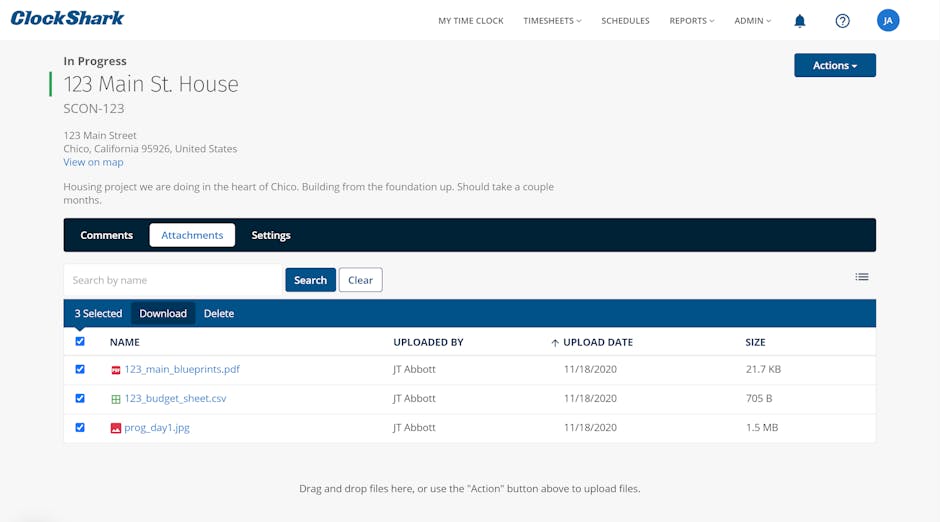 Anyone Can Use It
You and your team can use Conversations from both the mobile app and the website. This means anyone can join in the conversation and there's no more searching for emails, texts, files, or information. Everything stays in one place.
Take advantage of Conversations now, and streamline your communication and workflows.