If you're like most consumers when looking for a product or service, you research them before investing. While word-of-mouth/referrals remain the biggest source of qualified leads in professional services, successful marketing for painting contractors provides expanded exposure, to get your painting business noticed.
Times - and consumers - have changed, and today's painting contractors need to understand how to market their painting services, and the best ways to do it.
The Importance of Marketing for Painting Contractors
There are almost 150,000 painting contractors in the United States, with industry employment at 410,855. That's a lot of competition to stand out from, and the industry is expected to grow.
If you're not marketing your painting business, you won't stand out. Marketing is a smart way to put your company's name in front of the right audience. It provides multiple ways for you to give potential customers the right information, to help them understand why they should choose you over a competitor.
If prospects don't know your company exists, what types of services you offer, or how good your painting services are, they're less likely to choose you over your competitors for their painting needs.
Marketing does not need to be a costly, time-consuming undertaking, but it is critical to developing your brand and letting consumers get to know you and your company.
Effective Marketing Ideas for Painting Contractors
There are many ways to use traditional marketing and the internet to market to your ideal clients and bring in qualified leads. From reaching local service areas to the ability to specify who sees your ads, investing in multiple channels will help you grow your business.
Your budget and target market will determine the best strategy for you and your business.
Online Marketing Strategies for Painting Businesses
One of several benefits of implementing digital marketing is the ability to specify who sees your ads.
Another benefit to digital marketing is being able to analyze what works and what doesn't. For example, you will never know who saw your billboard or direct mail ads or if they acted on it or showed interest. However, digital marketing will show you these things and more, to help you hone your marketing efforts and make them more cost-effective.
Painting contractors can also take advantage of less traditional marketing opportunities that will not only increase brand awareness but help build relationships amongst your community members.
1. Build a Website
If you don't yet have a website with a blog, you're missing out on the opportunity for prospects to find you. Research has found that 46% of all Google searches (89.3 billion a month) are for local businesses (aka "near me"). These numbers have significantly increased over the past few years, indicating the importance of an online presence.
Google's algorithms go by the content on a company's website and if your website appears to be outdated, inactive, or irrelevant, it will not be included in the search engine results for prospects to consider.
Having an updated website with a blog that includes Search Engine Optimization (SEO) keywords, will increase your chances of being listed in these searches for painting services.
Keeping your website updated doesn't have to be arduous or difficult. A portfolio of your projects helps website visitors see the level of your company's capabilities.
Create an Attractive, Simple, and Easy-To-Navigate Website: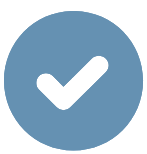 Have an About Us page - Tell your visitors your company's story and who you are.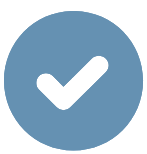 Have a Services page - Let your visitors know what type of services your offer.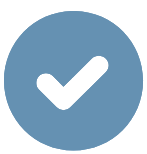 Have a Testimonials page - Earn the trust of your visitors by leveraging genuine reviews from your customers.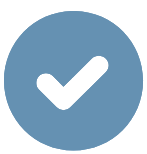 Add a Gallery page - Showcase the quality of your services.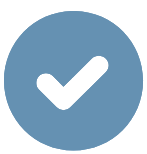 Have a Blog - Help increase your online visibility by writing about important topics to your ideal customers.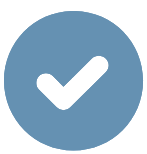 Create a Contact Us page - Allow your visitors to easily contact you by phone, email, and social channels.
2. Take Advantage of Social Media
Do you have a Facebook business page? Social media business pages provide you with the opportunity to showcase your painting projects, your business, and your brand. In addition to collecting - and sharing - customer reviews on social media, you can also interact with your followers and build a level of trust with them, making them feel heard.
Benefits of Social Media for Painting Contractors: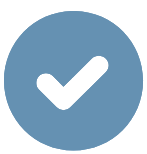 Increases brand awareness.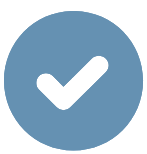 Humanizes your brand.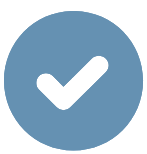 Establishes your brand as a thought leader.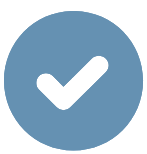 Increases website traffic.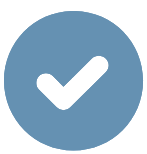 Generates leads.
3. Invest in Online Ads
Online ads are an effective way to market your business without spending a fortune. Pay Per Click (PPC) is a type of online advertising that allows you to set a budget for your ad and only pay for the clicks your ad receives.
One of the beauties of this type of advertising is knowing your ad won't likely be clicked on by users who are not seeking your services. An example is when you do a Google search, and you'll see results at the top of the page with "AD" in front of them. These are sponsored results, shown to the user based on their searches.
You can also purchase ads on social media channels, which is another affordable way to reach your target audiences. While trust in social media, in general, has fallen among consumers, it is still the most popular marketing strategy used by businesses, to get their brands exposed to the right people.
Social media marketing such as Facebook, Instagram, TikTok, YouTube, etc., provides painting contractors with a way to reach a specific demographic and audience, for a reasonable cost.

Benefits of Online Ads for Painting Contractors: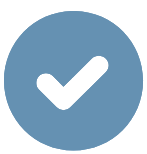 Reaches a larger audience.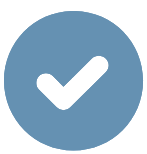 Controls your costs.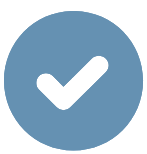 Measures your success.
4. Set Up a Google Listing
One critical element any service professional needs is customer reviews. To that end, claim your Google My Business profile (it's free) and be sure to share all customer reviews on your sites. While many painting contractors may not feel comfortable asking for reviews, it's these reviews that will boost your online presence and instill confidence in your services.
Another huge benefit of using Google My Business, it gives users the ability to get your contact information in a hurry. If a customer is looking for a painting contractor in their area, your listing will show up at the top of the Google search. Your listing gives potential clients easy access to your hours of operation, phone number, website, and directions with a click of a button.
Benefits of Google My Business for Painting Contractors: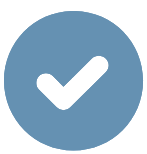 Puts your business on a global map, literally.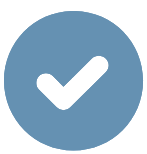 Makes a great first impression.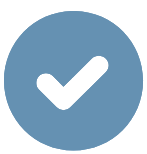 Allows customers to leave reviews of your business.
5. Sponsor Local Events
Local events that support the community, such as school, church, or entertainment events, are great opportunities to share your love of the community and dedication to the people in it. When your prospective clients see your dedication to the community, it increases their level of awareness of your business.
Benefits of Sponsoring Local Events for Painting Contractors: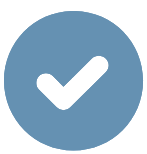 Increases brand visibility.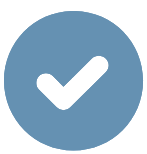 Creates a positive reputation.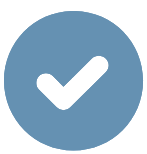 Forms emotional connection.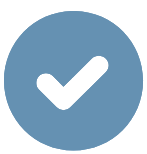 Builds business relationships.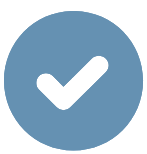 Generates leads.
6. Offer Referral Discounts
Since referrals are always regarded as the greatest source of qualified leads, why not offer discounts for them? It does not have to be major. It could be a discount offered to the new client, plus a gift for the person making the referral.
Benefits of Referall Programs for Painting Contractors: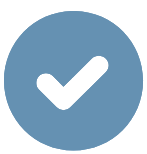 Establishes trust.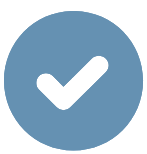 Rewards the new customer—not just the referrer.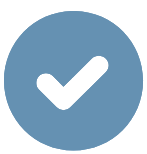 Brings in new customers at a lower cost.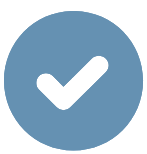 High customer lifetime value.
7. Provide Repeat Customer Rewards
The more you provide painting services to your customers, the more they are likely to consider you like family. It's important not to underestimate the value of repeat customers, so be sure you're remembering them and rewarding them for their loyalty. It could be swag during the holidays, a birthday card on their special day, or even an unexpected discount for a new job.
Benefits of Loyoalty Programs for Painting Contractors: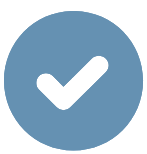 Increases Customer Retention.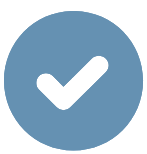 Encourages repeat business.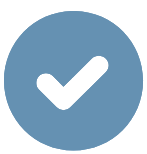 Increases customer satisfaction.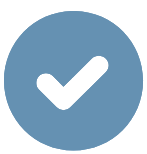 Builds stronger relationships with your customers.
Traditional Marketing Strategies for Painting Contractors
Traditional marketing is any type of marketing used outside the internet. While traditional marketing strategies are not the most ideal for some businesses, there are still some benefits to using them for professional service providers like painting contractors. Research has found traditional marketing strategies are making a comeback.
Plus - particularly for residential painting contractors - reaching their local service areas is easier and less expensive, using some of these traditional methods.
8. Invest in Billboards
Billboards are one way to get your brand and company out in front of prospects in your service area(s).
Benefits of Billboards for Painting Contractors: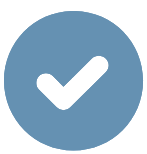 Builds brand awareness.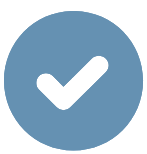 Captures a large and varied audience.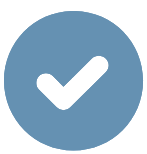 Matches the location to a niche market.
9. Create Bulletin Board Posts
This is a low-cost option to provide a quick overview and contact information for your painting business in your communities. Public places like libraries offer bulletin boards for local businesses to post their services.
Benefits of Bulletin Board for Painting Contractors: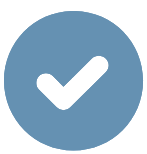 Easy to read.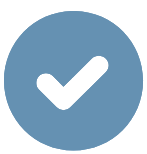 Inexpensive.
10. Send Direct Mail
Direct mail is "one of the most effective advertising strategies to target your customer demographic," according to Forbes.
11. Try TV and Radio Ads
While television and radio have lost some traction to streaming services, many homeowners still enjoy listening to local broadcasts and enjoying their favorite TV shows.
Marketing for Painting Contractors Is Key
Regardless of which marketing strategies you choose to use, there is no question that marketing is essential to success. If you are still solely relying on referrals or word-of-mouth, you are missing out on the opportunity to increase your customer base and grow your painting business.
As technology evolves, today's business owners will need to change the way they do business, in order to stay competitive. To learn more about how technology can help your painting business, read about the 9 Best Software Tools For Painting Contractors in 2023.
FAQ
How Important Is Marketing for Painters?
A: If you are a painting contractor seeking to grow your customer base and expand your business, marketing is a necessary part of achieving that. If painting contractors do not market their services, they risk being left behind by competitors.
Which Traditional Marketing Strategies Are the Most Effective for Painting Contractors?
A: This will vary depending on the type of community you live in and the marketing goals of your company. While direct mail may be ideal for a mid-sized suburban area, rural communities would likely be more open to bulletin boards. It's important to see which ones work best for your service areas.
How Can Painting Contractors Use Social Media for Marketing Purposes?
A: Social media provides you with a unique opportunity to engage with your existing customers, as well as prospects. When you have a Facebook business page, for example, you can share photos of your latest projects, as well as reviews. This, in turn, allows visitors to research you and your company. Plus, interacting with people on social media makes them feel like they are not "just a number," but, rather, someone you value.