Field supervisors are responsible for the work of their employees on the jobsite. They must be able to manage, delegate, and monitor the work of their team members.
Their responsibilities range from hiring and training new employees to firing workers when necessary. They're in charge of safety compliance on the jobsite. They oversee and implement new technology and act as a communication liaison between clients and the company.
Skills Every Field Supervisor Should Have
The best field supervisors are organized, able to multitask, and possess great interpersonal skills. They are able to manage detailed tasks like collecting timesheets and overseeing safety compliance without losing sight of the big picture.
Read on to learn the qualities that make up an excellent field supervisor.
1. The Right Educational Background
Most companies require supervisor applicants to hold a high school degree or a GED.
A college degree is rarely required but it can be advantageous depending on the type of degree and position. For example, if you're applying for a construction supervisor position, you may increase your chances of landing the role if you hold a degree in construction management.
Even if you don't have a degree, showing that you have a basic understanding of subjects like mathematics and engineering will set you apart from other applicants. Other ways to improve your educational suitability are to go through an apprenticeship or attend a trade school.
If you're applying to become a supervisor and you don't have a college degree, don't fret. Simply think about all the educational experiences you've had — training in past jobs, relevant classes you took— and emphasize them on your resume and in your job interview.
2. Relevant Work Experience
Regardless of whether you attended a trade school or received a college degree, most businesses want to see that you have adequate hands-on work experience. You will typically be expected to have five years of industry experience to qualify for a supervisor position.
A field supervisor could get their start in any number of fields, from working as a painter to a carpenter to an electrician. You'll improve your chances of landing the supervisor position by applying in industries where you already have experience.
Talk with a manager at your company to see if there are any opportunities for promotion.
3. History of Project Supervision
In order to become a field supervisor, you will need to show that you have worked in a supervisory or leadership capacity in the past. If you've never managed a team before, this can feel like a Catch-22. How do you gain management experience if you need that experience to be a manager?
Thankfully, with a bit of ambition and creativity, you can flex your supervisory muscles in almost any role. Start by looking for extra responsibility at your current job. Are new employees joining your team in the next couple weeks? Volunteer to train them on the tools and machinery.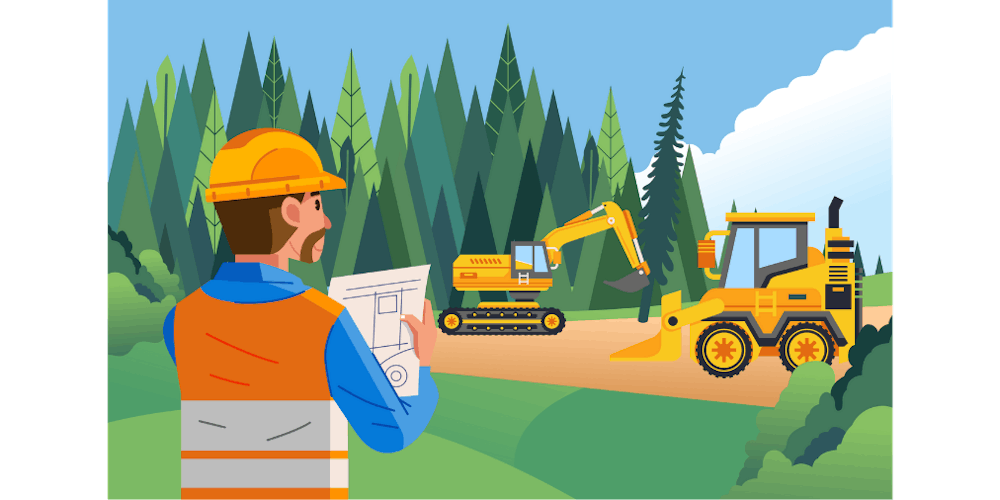 Here's an example…
Sally has been working as an automotive production worker for 2 years, and she knows that she wants to become a supervisor. Sally has a good relationship with her manager, and instead of just doing what she is told, she regularly speaks up and asks for extra responsibility.
When Sally's plant starts using robotic arms to do spot welding, Sally works hard to learn the new tools. She soon becomes the team resource when there are issues with the technology. When two new employees join the team, Sally offers to train them on the machinery.
Thanks to her ambition, Sally is more than prepared when a supervisor position opens up at her company. Taking the lead on the robotic arm project has given her a taste of what it's like to be a supervisor. She's able to talk about that experience in a job interview, which gives her a leg up on other candidates.
4. Safety Training
Implementing safety and security on the jobsite is one of the most crucial parts of the field supervisor's job. Supervisors oversee the safety precautions taken in the workplace. They'll be held responsible for any occupational hazards or accidents that occur.
A good field supervisor has an in-depth understanding of proper construction safety procedures. But just as importantly, they should be able to convey their passion for safety to their workers.
5. Appropriate Understanding of Tools
Employers look for supervisors who understand how to use the tools of the trade. A good field supervisor has an in-depth knowledge of the tools, techniques and materials used in their industry.
For example, a production supervisor at a metal manufacturing plant may be required to use lathes, grinders, and drilling machines. A construction supervisor should be familiar with safety equipment such as hard hats and vests, power saws, welding equipment, and hand tools.
Whatever the tools are in your particular industry, make sure you know them well enough to not only use them yourself, but also to train other workers on how to utilize them properly and safely.
6. Familiarity with Technology
For many companies, technology is a necessary part of the everyday workflow. Technology improves productivity and collaboration between teams and increases your efficiency. If you're stuck with pen-and-paper systems, you are likely wasting a lot of productive hours.
If you're going into construction, you should be familiar with Building Information Modeling (BIM) and CAD (Computer-Aided Design) technology. Be prepared to work with drones, 3-D printers, autonomous vehicles, artificial intelligence, and other high-level platforms.
Supervisors should have an open mind toward learning new technologies. There's always a learning curve when it comes to implementing new systems but supervisors will be setting an example for the rest of the team, so it's important to be flexible and amenable.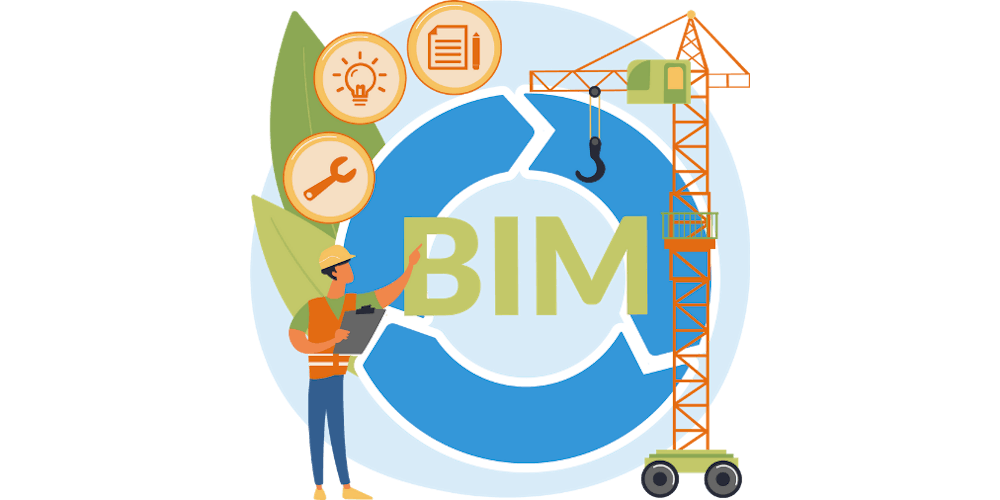 Here's an example…
Jeremiah is the foreman at an electric company. One part of his job involves collecting paper time cards from his employees and passing them to the HR department. This process takes a lot of his time. He has to hunt down his employees to clarify missing information or confirm shifts that are different from what he put on the schedule.
When his higher-ups decide to implement a time tracking software to replace the pen-and-paper systems, Jeremiah is hesitant at first. But he takes the time to get to know the software and finds that it will actually save him a lot of valuable time.
His willingness to adopt the technology himself allows him to be there for a few of his older employees who are also skeptical at first.
7. Flexibility and Adaptability
A good field supervisor is adept at juggling and coordinating many moving pieces. You must be able to adapt to last-minute changes without losing your cool.
While it's important to plan ahead and keep all your employees on task, a competent supervisor will be able to think outside the box when a shipment is late or a client changes their mind on some details of the project.
8. Ability to Encourage
According to Karl Moore in Forbes, a mark of a great manager or supervisor is someone who can give praise and validation to their employees.
"Only receiving criticism is dispiriting," Moore says. "[W]hile criticism is needed and appreciated, without praise it too often leaves people feeling demotivated and resentful of their manager."
All too often, we think of a boss as someone who is fault-finding and liberal with their disapproval. Criticism certainly has its place in leadership, but the best supervisors also have a positive attitude and a willingness to encourage their workers.
9. Personalized Leadership
Not all employees are alike. A good field supervisor is able to understand the differences between their employees. They listen to their workers, have their best interests at heart, and can adapt their communication style to fit each personality.
10. Time Management
The best employees have a knack for managing their own time. A supervisor must be able to manage her own time as well as managing her team. This means that you must understand when to delegate.
You'll be held responsible for hitting Key Performance Indicators (KPIs) so quality time management is a must-have skill.
11. Honesty and Transparency
Even the most exemplary manager makes mistakes. But a genuine leader will own up to their mistakes, not try to cover them up or blame them on someone else.
Did a safety accident occur on your watch? Did a job go over budget? The supervisor should immediately report these mishaps to management and be prepared to take full responsibility.
Different Types of Field Supervisors
The word "supervise" is defined by the Cambridge Dictionary as: "to watch a person or activity to make certain that everything is done correctly, safely, etc."
The qualities of a good field supervisor are the same across industries, but there are some differences in everyday responsibilities.
Here are a few of the different field supervisor positions that you will likely encounter.
Equipment Supervisor
An equipment supervisor is in charge of the machinery on a job site. They should have a strong background in safety training, construction or industrial work, and excellent leadership skills. This individual will regularly monitor, test, and regulate the equipment that is used for a job.
They will be in charge of delegating and training staff members to oversee the machinery. If a piece of equipment malfunctions, the equipment supervisor is in charge of calling for repairs. They also order and manage the delivery of new machinery.
This job may also be advertised as a Static Equipment Supervisor, Maintenance Supervisor, or Heavy Equipment Supervisor.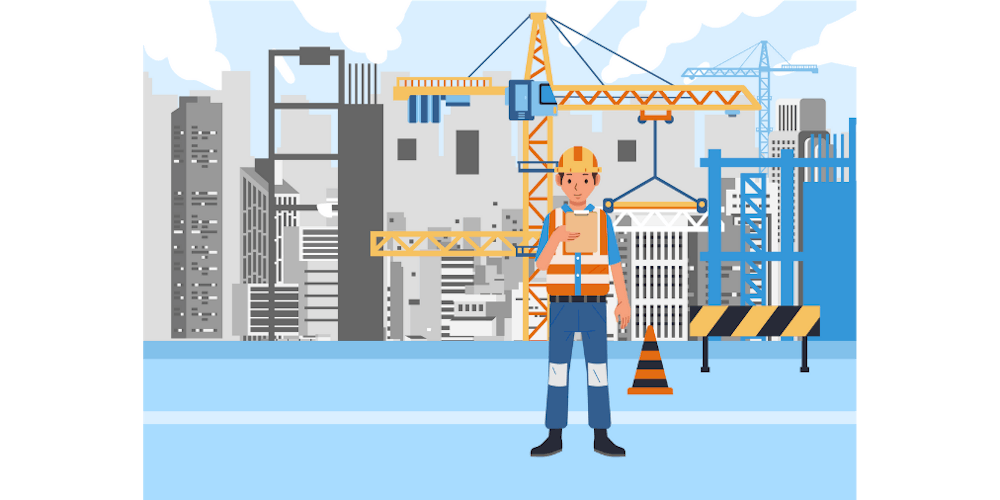 Construction Foreman
A construction foreman is in charge of the day-to-day operations on the jobsite. They create schedules for the crew members, delegate responsibility, and monitor safety precautions.
They act as a communication liaison between workers, managers, and engineers. A construction foreman should have a strong mathematical background, excellent health, and great interpersonal skills.
It should be noted that some construction sites employ both a supervisor and a foreman, in which case the foreman would report to the supervisor. However, many employers use the job titles interchangeably.
Production Supervisor
The production supervisor oversees the workflow from start to finish. They are responsible for hiring, training, and managing staff. They inspect equipment, make schedules, and analyze the production process.
A skilled production supervisor is able to coordinate a smooth production line. They are constantly looking for ways to increase productivity and improve the employee experience. This individual should be flexible, able to multitask, and possess excellent leadership skills.
This position is sometimes also called a manufacturing supervisor.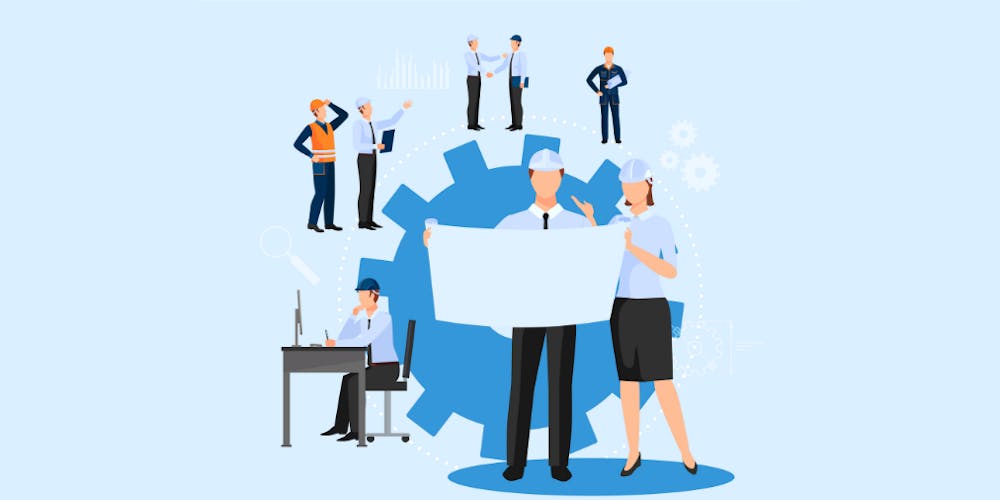 Shift Supervisor
Similar to the production supervisor, a shift supervisor is responsible for managing the day-to-day workflow. However, they are specifically responsible for one shift, and they'll report to the production supervisor.
This is the ideal job for a personable, detail-oriented individual. The shift supervisor will be in charge of managing client satisfaction, employee productivity, and operations. They'll be expected to meet certain sales or production goals, depending on the industry.
The shift supervisor will need to train, onboard, and manage conflicts between workers. They'll coordinate the delivery of supplies and keep everyday operations running smoothly.
Project Superintendent
The primary responsibility of a project superintendent is to coordinate all the moving parts of a project. In construction, this means creating schedules for contractors, subcontractors, and employees. They will update the higher-ups on the job progress, monitor the daily productivity of workers, and make sure everyone is adhering to safety standards.
You may also see this job referred to as a construction superintendent.
How to Improve Your Field Supervisor Skills
Field supervisors are responsible for a range of tasks. If you have a solid education, work history, and demonstrable project management experience, you're already steps ahead of other candidates. Make sure to concentrate on safety training and mastery of the tools and equipment in your trade. Embracing technology is a sure way to improve your field supervisor skills.
But talent and hard work are only two components of a successful supervisor. They should be able to relate to their employees without being condescending. They must be ethical, disciplined, and take leadership seriously.
By working to implement these supervisor skills in your professional life, you're well on your way to becoming a top-notch field supervisor.
Subscribe to our blog
Thank you! Your submission has been received!
Oops! Something went wrong while submitting the form.