One of ClockShark's goals is to make your life easier so you can spend more time doing the things you love. That is why ClockShark is proud to announce that the ClockShark Mobile App can now be translated to Spanish!
ClockShark identified a large number of its customers whose primary language is Spanish. Additionally, more than 13% of the US population speaks Spanish; globally, it's one of the most spoken languages. Mobile time tracking is making a push toward supporting more languages and ClockShark is at the forefront of that effort with our Spanish localization of the app.
Changing your ClockShark app from English to Spanish has never been easier
If your phone's primary language is set to Spanish, you're all set! If not, follow these steps to make that change.
Changing the language on iPhone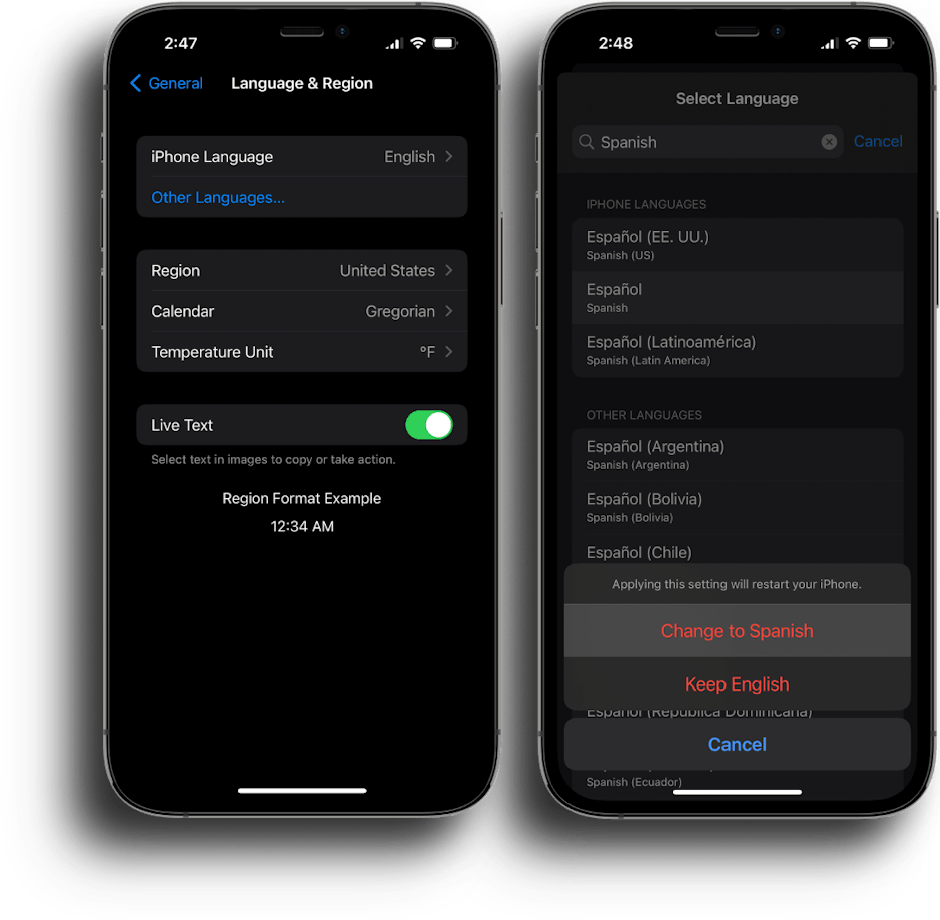 From the Home screen, tap Settings.

Tap General.

Scroll down and select Language & Region

Tap iPhone Language

Select Spanish from the list

Confirm your selection by pressing the "Change to Spanish" button
Changing the language on Android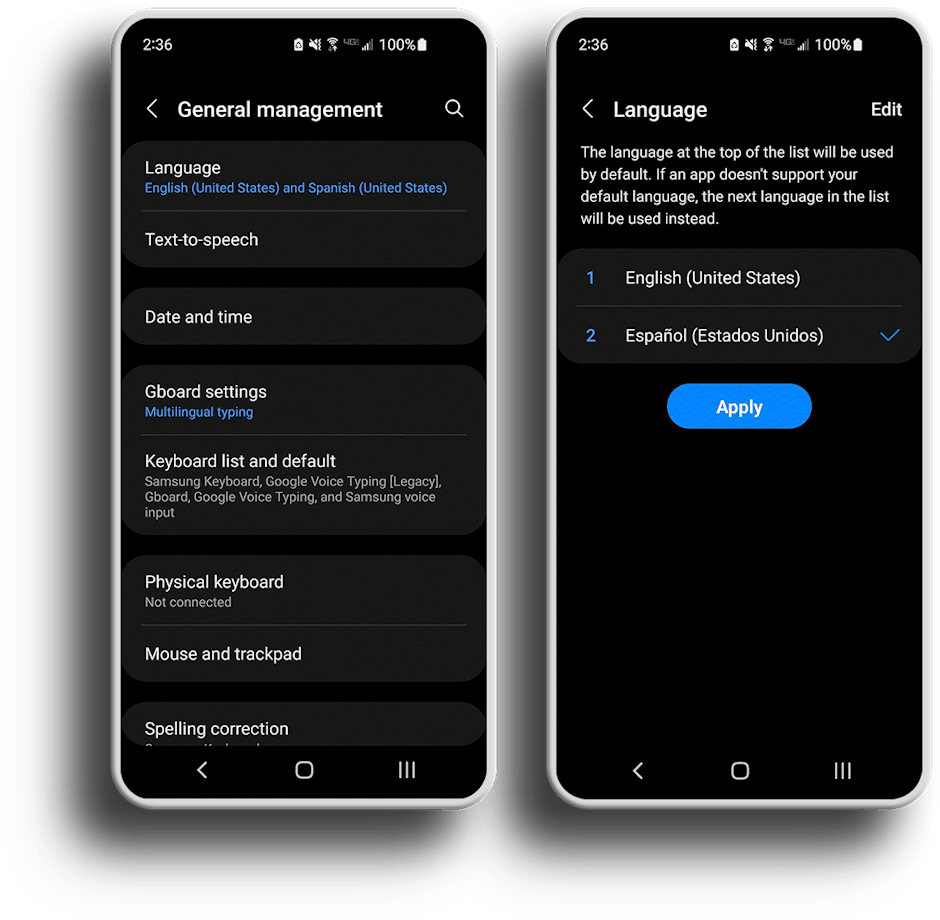 Tap the Settings icon

Scroll down and click General management

Tap Language

Choose Spanish

Press Apply
Changing the language within the ClockShark App
In addition to the mobile device's primary language, ClockShark allows you to change the language of the mobile app from within the app itself, leaving the rest of your phone in another language. To do this, follow these steps.
Open the ClockShark App

Press Settings

Under "User Settings" tap Language

From here, choose either Device Default, English, or Spanish
Bottom line - a Spanish version of the ClockShark mobile app helps people run their businesses. ClockShark's mission is to make your life easier and when you and your employees have a smooth experience with the ClockShark mobile app the better it is for you.
Conclusion
Having more languages available, like Spanish, helps a wider range of ClockShark customers. This also means that more people can see how ClockShark can help their business. See how you can benefit from ClockShark and our Spanish version of the app by starting a trial.
Save Time and Money with ClockShark
Thank you! Your submission has been received!
Oops! Something went wrong while submitting the form.