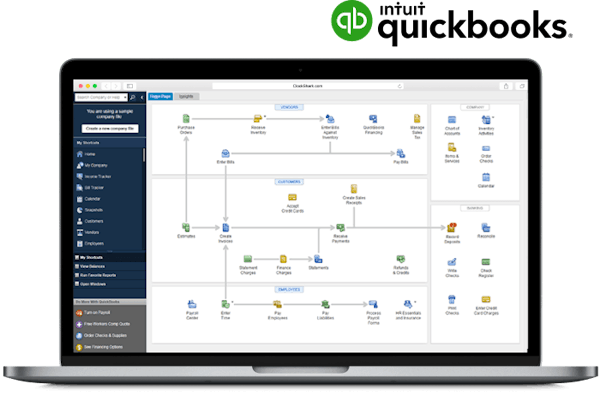 QuickBooks Time Tracking Integration
ClockShark's QuickBooks Time Tracking integration cuts your time spent on payroll in half
No more double data entry
Cut time spent on payroll in half
Get the right job costing details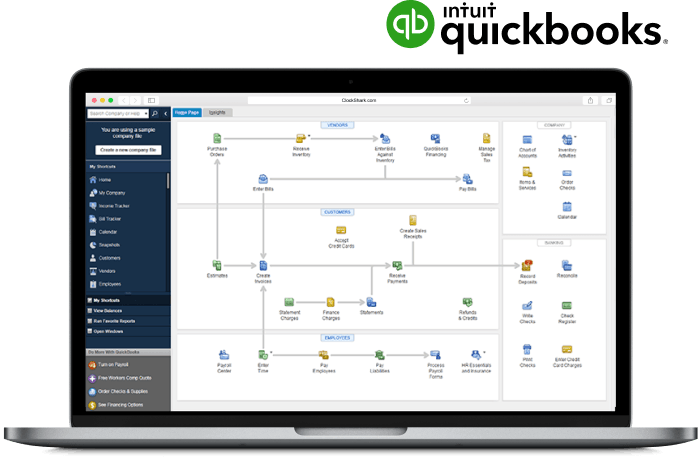 ClockShark is trusted by more than 9,500 companies and over 100,000 field service and construction professionals worldwide.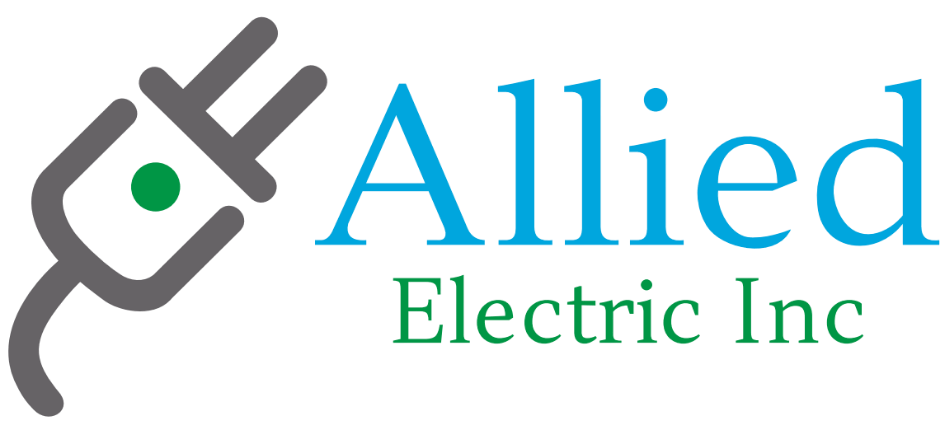 Employees clock in and out. You review the timesheets and make any needed edits. Then, just press the Export to QuickBooks button. That magic button moves all of your timesheets for the payroll period into QuickBooks, automatically. A little magic never hurt anybody.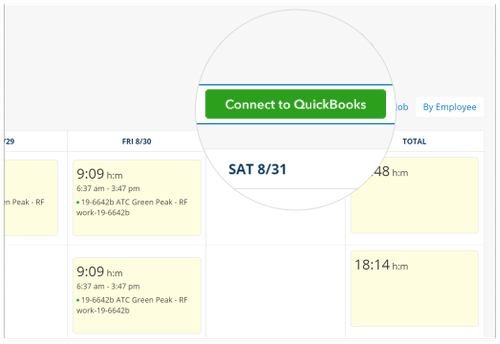 It seems like everything in life is getting automated. Why not automatically import Employees, Customers, Jobs, Service Items and Employees from QuickBooks right into your fancy new mobile time tracking system? Wish no more. Every 60 minutes, we'll check your QuickBooks for new items and import them. It's QuickBooks time tracking to die for.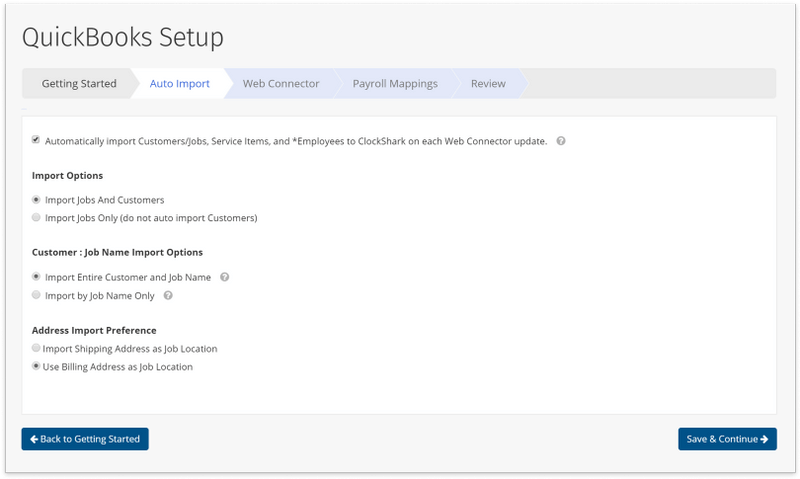 Double data entry is a waste of time. No one likes inefficiency. With ClockShark your time tracking data is automatically sent to QuickBooks. No more double data entry. No more inefficiency. Your payroll and job costing just got faster. You're going to save a lot of money on Tylenol.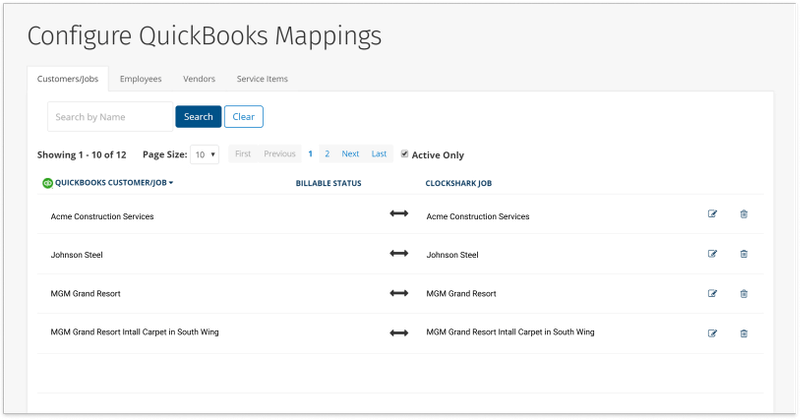 Data entry errors are a big problem. When your time tracking software says one thing and your accounting software says something else, how do you tell which one is right? That's not a problem you'll have anymore. The cross-syncing integration between ClockShark and QuickBooks means data entry errors are a thing of the past. Rest easy knowing that all your information is accurate and consistent.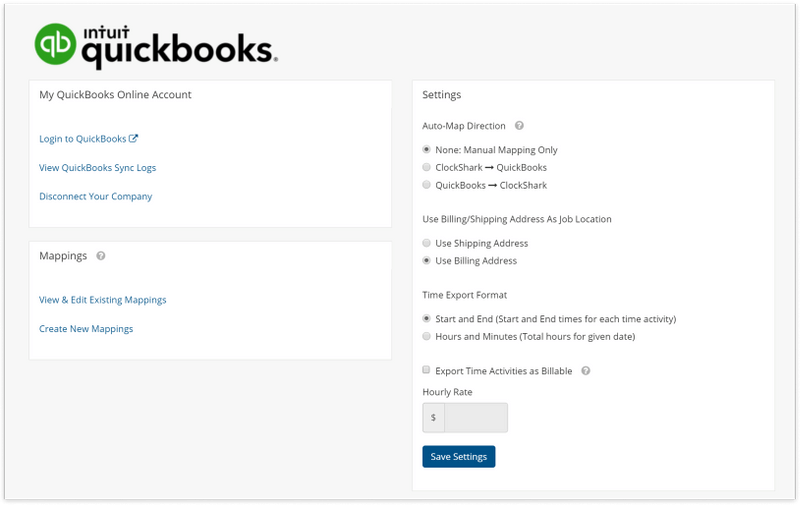 Payroll can be processed in minutes with ClockShark's QuickBooks Online integration. Just sync the data, approve the timesheets, import, and done!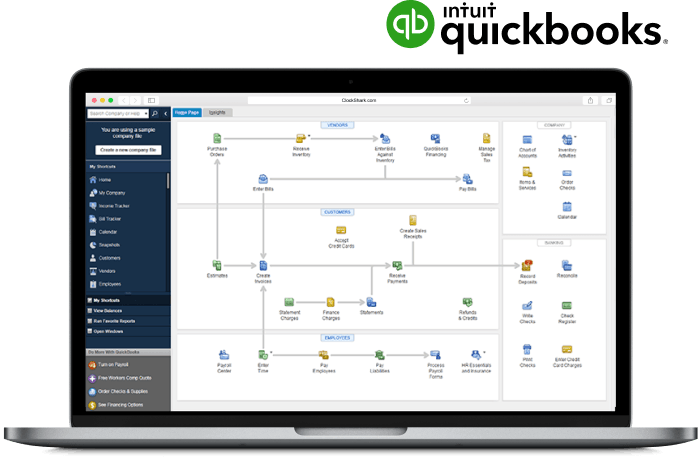 Get accurate timesheet information and complete payroll in a fraction of the time. Just a click and your payroll information is imported in minutes.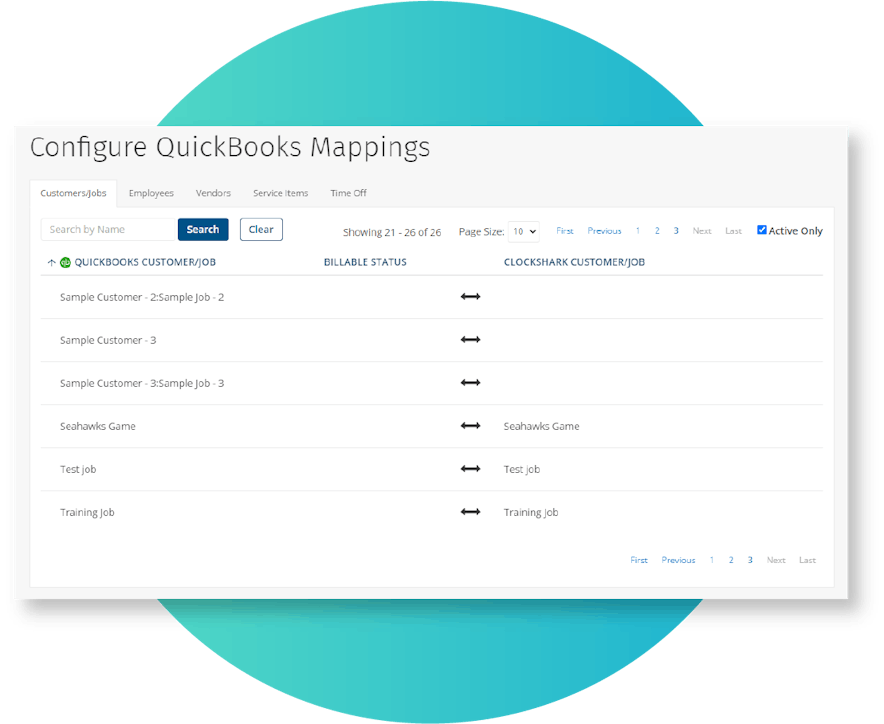 If you're running a desktop version of QuickBooks and QuickBooks Payroll, you can job cost your payroll automatically. We'll fill out the employee timesheet entries in QuickBooks with the correct Customer: Job, Service Item and Payroll Items. All you do is press the button to run payroll. Picture your new payroll process. It's a good look for you!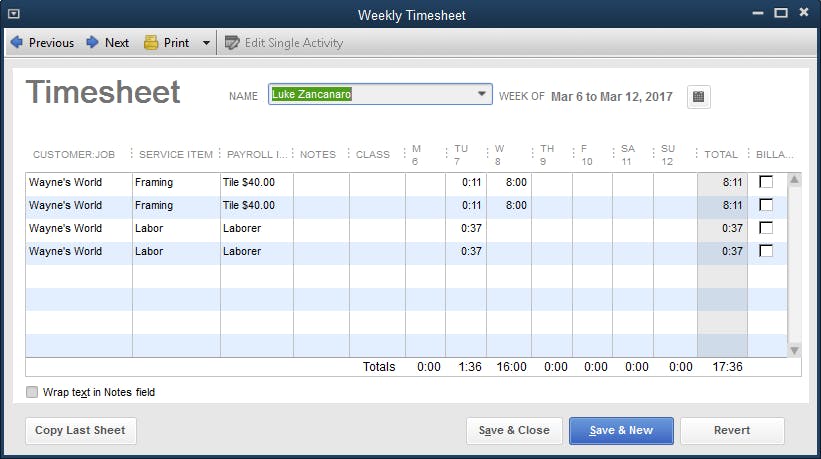 We've got Instructions, videos, and help docs to get you integrated with QuickBooks fast. If you prefer talking to a human, let's do it! We're available through email, live chat, and phone. Our team of QuickBooks ProAdvisors is certified by Intuit, so you'll never hear "that's a QuickBooks problem." Our legendary service isn't all you have supporting you. If your QuickBooks issues run a bit deeper, we can refer you to a partner bookkeeper or accounting professional from our network of Certified Sharks. Think of it as your own personal army. An army of bean counters, but an army nonetheless.
"It was so hard to track my guys before. I'm a painting contractor And it was hard to know how many hours my guys were really working. Now I know for sure. This app saves me money!"
9,500+ companies use ClockShark to track employees and save time every month.
Get started today.