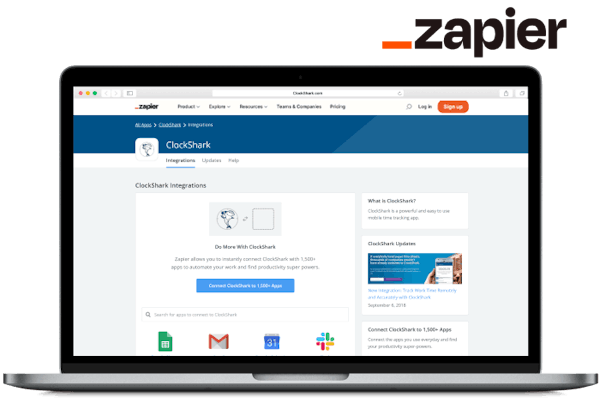 Zapier Time Tracking Integration
Use ClockShark and Zapier to Automate Payroll, Accounting, & Time Clock App Tasks
Connect with over 1,000 apps
No coding needed
Automate payroll process and time tracking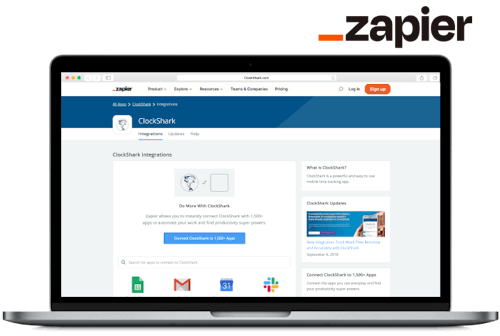 ClockShark is trusted by more than 9,500 companies and over 100,000 field service and construction professionals worldwide.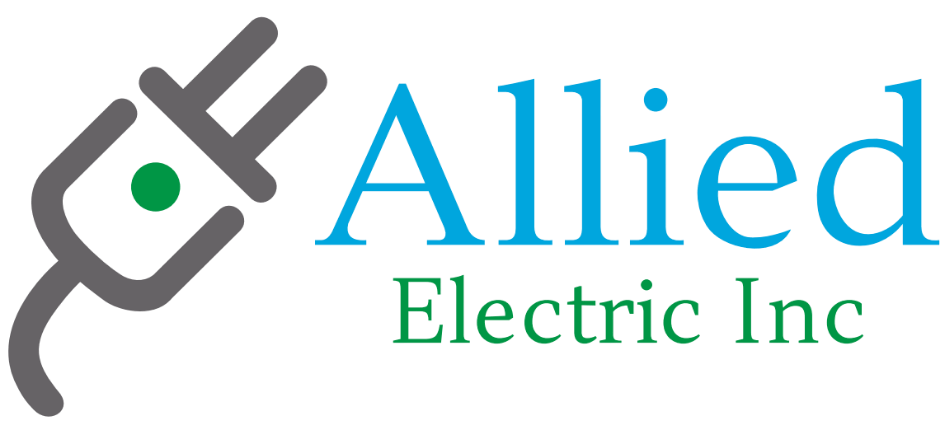 It's easier than ever to manage time tracking for employees in the field. Zapier can automatically trigger workflows in other apps whenever new jobs, tasks, or schedules are created, when a notification occurs, or when employees clock in or out with ClockShark. Or you can create new jobs or tasks in ClockShark when specific trigger events happen in the other apps you use most.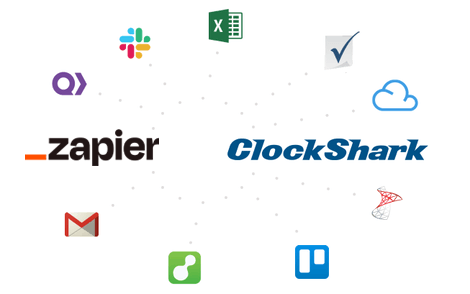 Wouldn't it be nice if reports magically generated themselves? Ever worry your employees are forgetting to clock out? How about automatically building a master list of all jobs and tasks in a spreadsheet? Want to have a fresh pot of coffee start to brew when the first employee on the jobsite hits the geofence perimeter? The ClockShark and Zapier Time Tracking integration lets you build the world you want to work in with essential workflows to automate even your most grueling timesheet and scheduling tasks.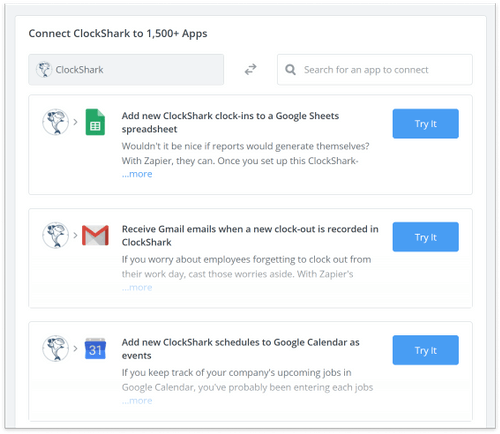 Zapier allows you to get more stuff done and creates more time in your day by connecting the applications local construction and field services use every single day. Simply create a free Zapier account, and start creating workflows from scratch - or browse the automation that ClockShark customers are already using. Use the API key that's generated in your ClockShark account to connect your data, and then create "zaps" in Zapier. Six triggers and two actions are the basic building blocks to create app recipes with. Don't let all that power go to your head.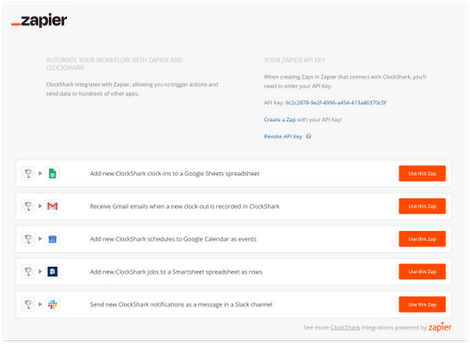 "We went with ClockShark specifically because it has zapier integration, so we can use it with our SaaS platforms."
9,500+ companies use ClockShark to track employees and save time every month.
Get started today.