Our Web Time Clock Saves You Time And Money
Looking for a web time clock to keep track of your employees in the field and the office? ClockShark's web time clock uses a web-based dashboard and easy GPS mobile apps to automate payroll time tracking for your office and field staff.
Web Dashboard Saves Time
The ClockShark web dashboard allows you to see time clock punches as they occur in real-time, whether they come in via the web time clock or the ClockShark mobile app. If you're sick and tired of chasing down employees for messy paper timesheets, then you're going to love ClockShark. You'll spend less time chasing and entering paper timesheets.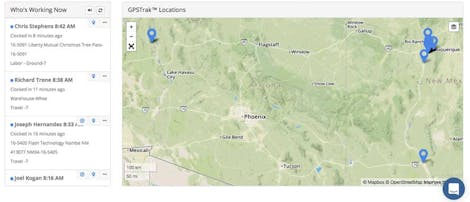 Clock Time in Multiple Ways
Got employees in the office and in the field? We've got you covered. Use the web time clock for employees in your office and the ClockShark mobile app for employees in the field. With multiple ways to easily clock time, you can sit back and relax while we do all the heavy lifting.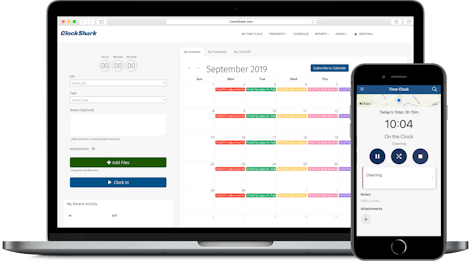 Edit Clocked Time from Any Computer
Once your employees have clocked in or out, you'll have access to the times immediately from your ClockShark web dashboard. From the office, your administrative staff can edit the times as needed to make corrections to the times or to the cost codes (we call cost codes Jobs and Tasks to keep things simple).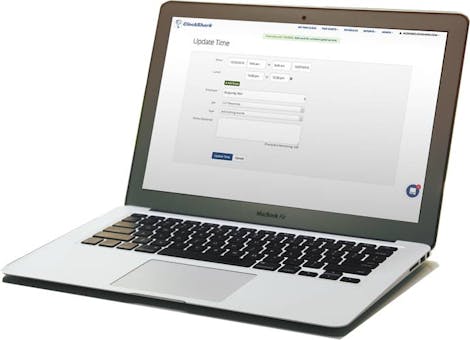 Enter Time Manually
Sometimes it's better if employees can enter time manually (instead of using the time clock) If you'd prefer for Employees to enter their time at the end of the day, or have the ability to edit times they clocked on the time clock, no problem! You can easily control which employees have access to edit their own time clock times and enter manual time.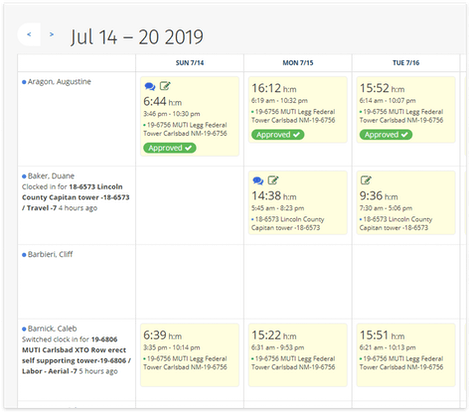 GPSTrak™ Location Reporting
Keep an eye on the whereabouts of employees from your ClockShark web time clock dashboard. Open up your web browser and log in to the Who's Working Now Screen. You'll see your employees clocking in and out (as well as switching cost codes) in real-time. You'll also see their GPS location throughout the day. Yep, you can now say goodbye to the constant guessing on employee whereabouts both while they are clocking in as well as throughout the workday. Now, you're in control!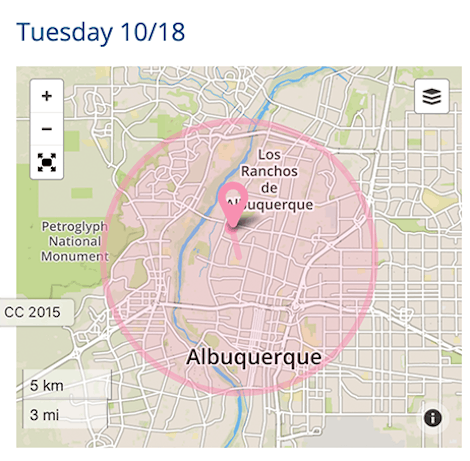 Clock Time Offline
Working in remote locations with no cell service is no problem. ClockShark's mobile apps for Android and iPhone/iPad are designed to work offline. When working offline, time activities are stored and then synced later when the internet connection returns. It's all 100% easy and transparent for your employees.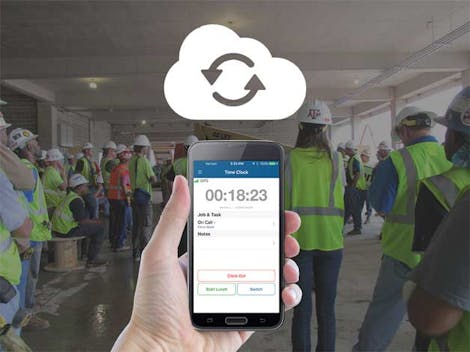 A Web Time Clock that Saves You Lots of Money
Paper timesheets are really expensive. It's human nature to round times up on paper timesheets, and that waste adds anywhere from 2-8%* to your payroll. Can you feel the hard-earned money slipping through your fingers? ClockShark's web time clock and mobile apps allow you to track time down to the minute. No more rounding. No more guessing. Just accurate mobile and web time clocking.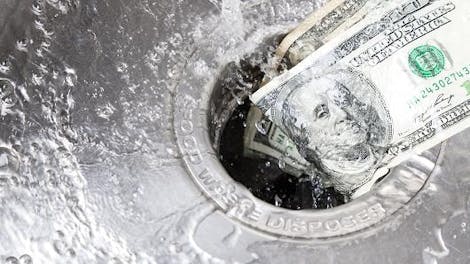 Web Time Clocks Should be Simple
One thing we hear over and over from construction and field service companies is that a mobile/web time clock system has to be super simple and easy to use. Getting employees to use a new software can sometimes be an uphill battle, so keeping things simple is critical. So, everything in ClockShark was built from the ground up to be so easy to use that no employee training is needed.