ClockShark's Crew Clock feature is an ideal solution for construction and field service companies who want their employees to be able to clock in even if they don't have a phone.
The app allows a supervisor or crew leader to clock in and out for others. This feature is particularly useful for situations where employees do not have a smartphone or when you'd prefer to have a supervisor track the person's time rather than the person tracking their own time.
Crew Clock also comes in handy for tracking the time of hourly subs, such as a crane arriving onsite, etc.
Clock In and Out
With the crew timesheet app, your field crews don't need a smartphone or have to use theirs. Supervisors or foremen can clock themselves and employees - or entire crews - in and out. No more forgetting to clock in and out.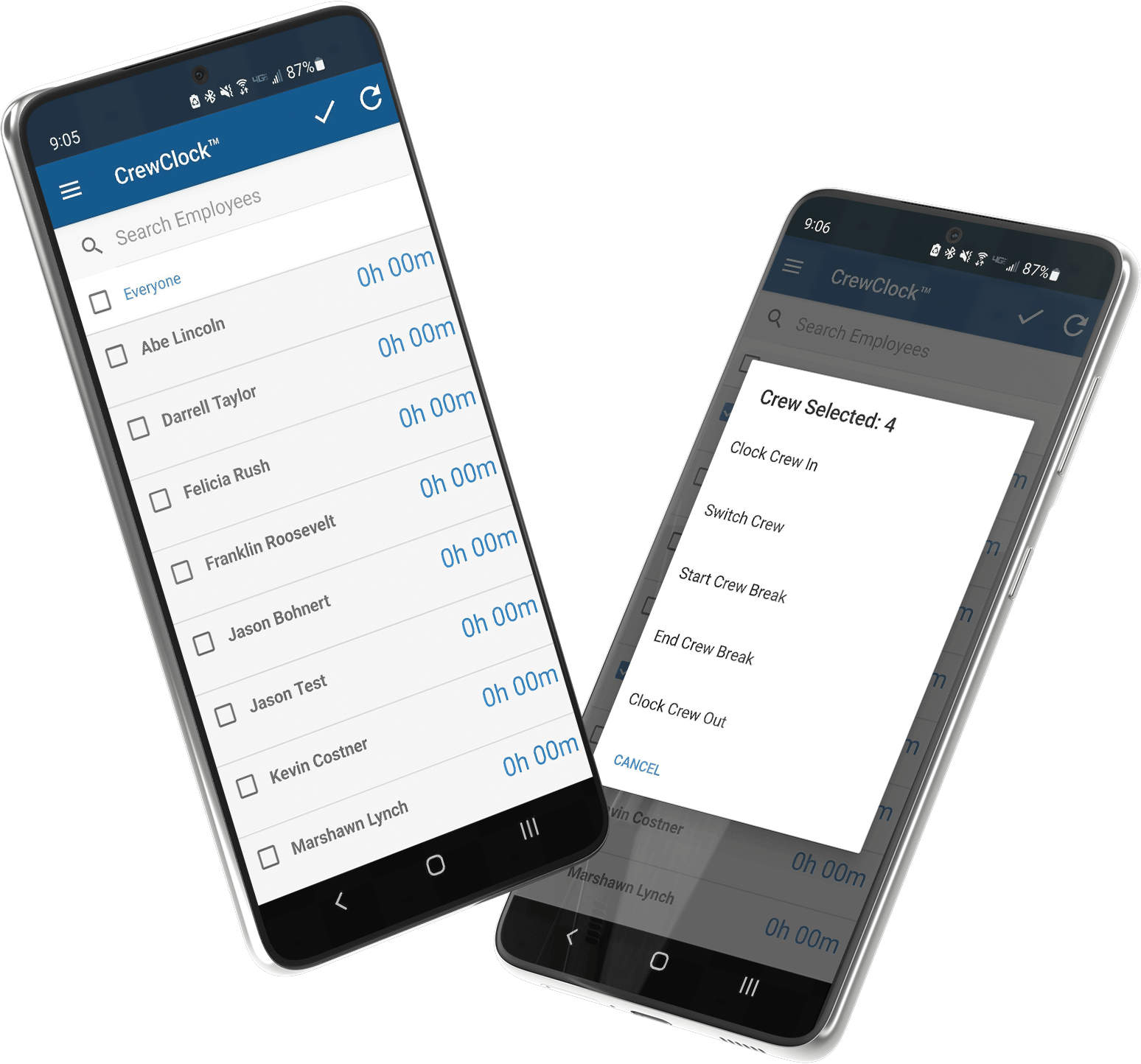 Lunch Break
Make clocking in and out for lunch, easy. Supervisors or foremen can clock employees out for lunch, and back in when they return.
Switch Crew to New Jobs or Tasks
When a job is finished, your designated time tracker can switch their crew to a new job or task so you know exactly who spent how much time on which job or task.
How Does ClockShark's Crew Timesheet App Work?
Using ClockShark's Crew Clock feature is super easy and can be set up in just a couple steps. Once enabled, the person you designated to clock their crews in and out, will see the option to use app from the mobile time-tracking app. From there, they can clock any employee in the company in or out by searching for their names. They can also select which jobs the employees are clocking into and any notes about it.
Not all employees have smartphones or want to use their personal devices but ClockShark's Crew Clock lets anyone you designate, clock in your employees or entire crews, as well as themselves. No smartphone? No problem!