When you have remote or field crews, a mobile time-tracking app will help you not only get accurate time data but improve the efficiency of your company overall.
The benefits of location tracking
Contrary to what some may think, GPS time tracking is not invasive but, rather, a valuable tool to help you stay competitive and profitable, with multiple benefits:
Know whether your workers are where they are supposed to be
Track employee attendance
Have data to show their punctuality
See their exact locations with each clock in and out with a bread crumb trail
Improve customer service by speeding up response times to emergency calls
Measure actual travel distances
Set up designated worksites with geofences
Create future plans using the recorded distance and time function
Direct them to the most time-effective route to a service call
Replace all paperwork with the data the system automatically tracks and stores
How to monitor employee's location with ClockShark
With ClockShark's mobile time tracking, there are a few different ways you can monitor your employees' locations.
GPS time clock
When enabled, ClockShark's GPS time clock gives you a bread crumb trail of each employee's workday. GPSTrak™ works with satellites to give you a marker of their locations every 10 to 15 minutes when they're clocked in.
Geofence
GPSFence™ is a ClockShark feature that allows you to create a virtual boundary around worksites. When your employees enter the worksite, they are reminded to clock in when entering the areas you designate and to clock out or switch tasks when they leave.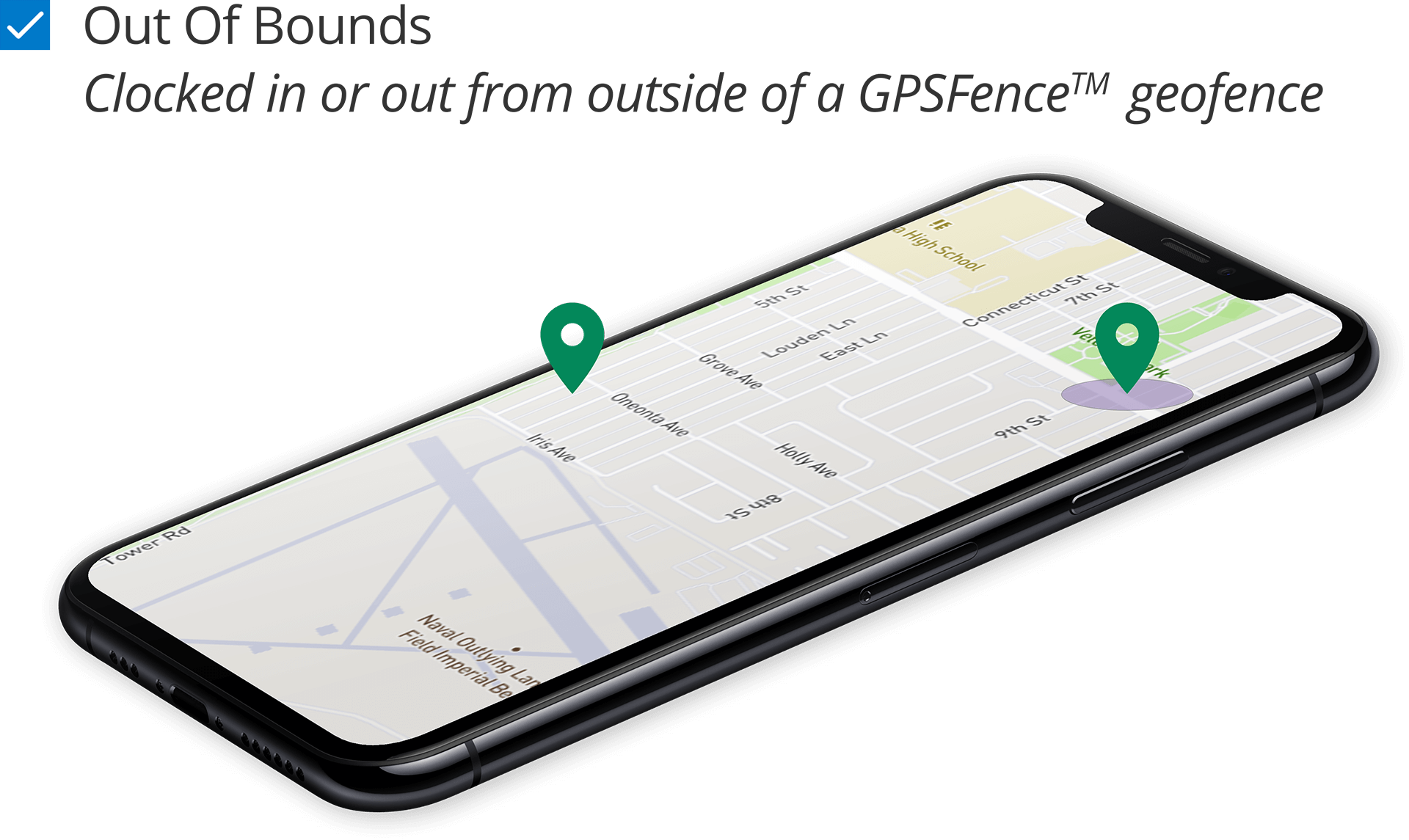 Who's working now
Finding out which employees are where is as easy as pulling up a map. With ClockShark's Who's Working Now feature, you can simply look at a map to see where each employee is at any time, in real time, so when you get an emergency call, you can send the nearest person to improve response times.
How to ensure privacy after your employees are clocked out
We care about privacy and that's why ClockShark never tracks the locations of anyone when the app is not being used. Your employees' privacy is always respected and when they are not on the clock, you are not able to track them or their location.
You can find out more by reading our guide, GPS Time Tracking FAQ For Employees.