You'll never have to wonder who worked on what job or what they were doing when they were working, again. With ClockShark, job costing is more accurate than ever when you use Jobs and Tasks.
What are Jobs?
ClockShark helps you keep your construction projects organized and accessible with the Jobs feature.
A Job in ClockShark corresponds to a job or project in your business. You can assign jobs to specific customers or clients, so when your team clocks in, they can clock into a specific Job and see your customer's contact information. For example, Robert can clock into the Smith remodeling job, while Tina clocks into the Anderson decking job. You'll always know who worked on which project, and for how long.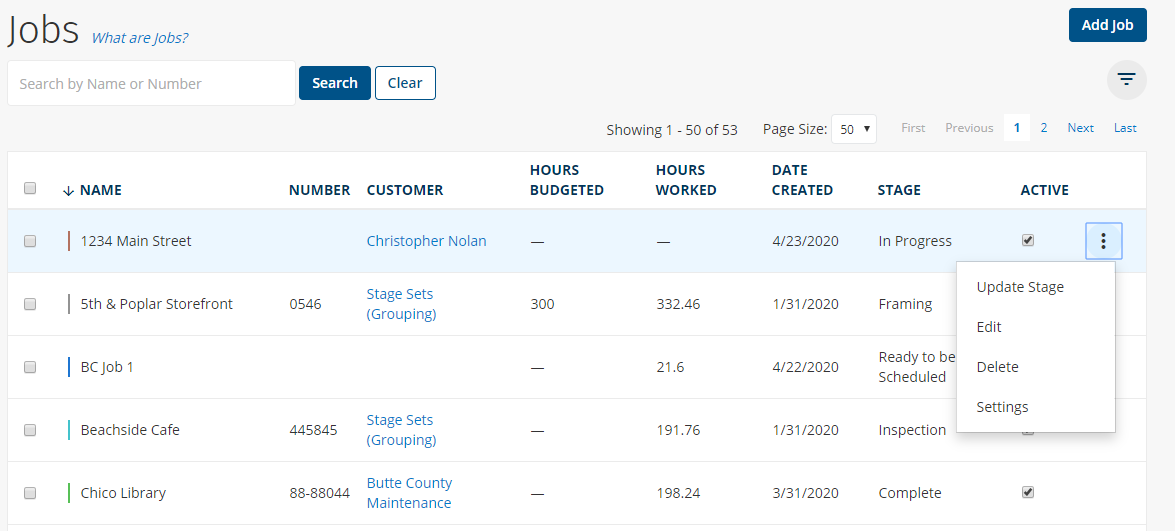 What are Tasks?
While you may specialize in a particular area, each job comes with different tasks.
A Task in ClockShark corresponds to a specific labor type in your business. For example, a business might use Tasks such as "Labor", "Travel", etc.
ClockShark makes it easy to track who worked on which task (and for how long) by allowing your crew to clock into a specific task, under the job they clock into. So if Keith and Rebecca clock into a home remodel job, they can each select whether they're working on drywall, flooring, or cleanup.
Why limit employee access to jobs and tasks?
You can use access controls to limit who has access to jobs and tasks within ClockShark. You can allow all employees, specific employees, or everyone except certain employees access to jobs.
Access controls allow your crew to clock in and find what they are looking for quickly. And you don't have to worry about sensitive job information. This helps eliminate any chances of confusion or people clocking into the wrong jobs.
Syncing hours with jobs and tasks with ClockShark
ClockShark's mobile time tracking does more than just track employee hours.
Eliminate blind guesses and estimates. With jobs and tasks, your job costing will be accurate and you can bill for your projects with confidence. Follow each job from start to finish and send custom invoices showing each detail, to ensure accuracy and professionalism.