Web Time Clock For Office Crews
Allow your office staff to use a web time clock to track their hours, jobs, and tasks from any desktop
Easy to use
No training needed
Save up to 8% on labor costs
Get Started Free

ClockShark is trusted by more than 9,500 companies and over 100,000 field service and construction professionals worldwide.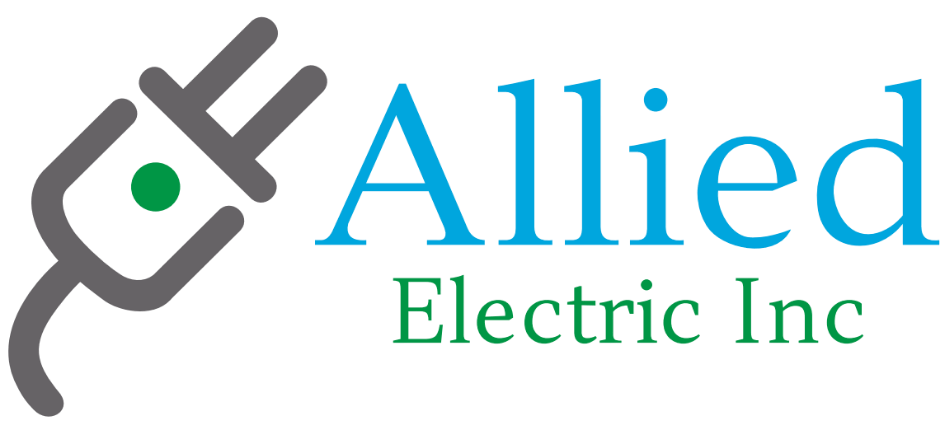 Save Time With A Web Time Clock Dashboard
Office employees don't need to go around and stamp their timesheets with an old-fashioned time clock, or scramble to write down the hours they've worked and keep track of them. It takes seconds to clock in and out with the web time clock, on any office computer.
Get Employees to Clock In and Out from Multiple Locations
Your mobile crews are using the mobile app for employee time tracking, but your office workers don't have to. The web time clock allows all of your employees to benefit from using automated time tracking, whether in the office or in the field.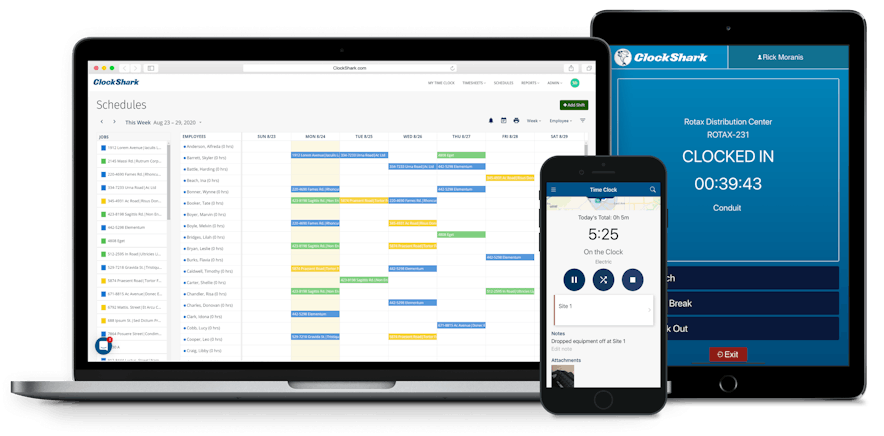 Approve Employee Hours From Any Computer
Visit the timesheet dashboard on any computer to review employee hours. From there, you can edit any times, jobs, or tasks if needed.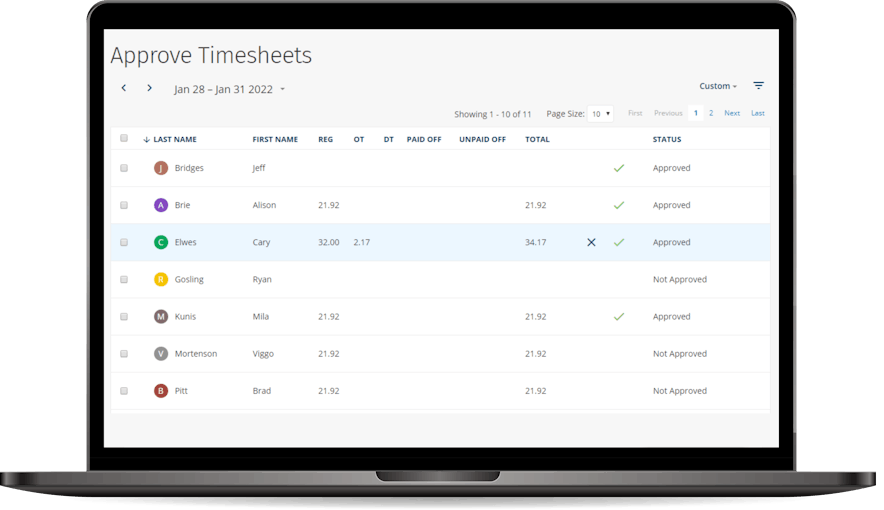 Give Employees Permission to Add Time Manually
If you have administrative staff you want to allow to clock in manually instead of using the web time clock, that's easy to set up with ClockShark. You control who has access to edit their time cards.
Know Where Your Employees Are in Real-Time
From the moment they clock in, you can pull up a map to see where your employees are and what they are working on at that moment, in real-time. Time tracking with the web time clock also shows you how much time is being spent on which tasks, which helps you understand your true administrative costs.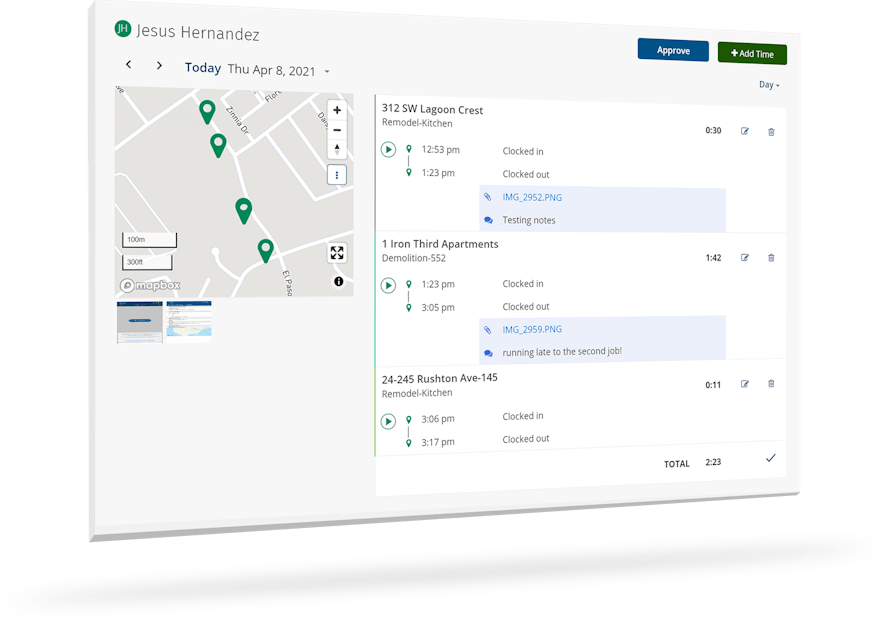 A Web Time Clock that Saves You Lots of Money
Paper timesheets are really expensive. It's human nature to round times up on paper timesheets, and that waste adds anywhere from 2-8%* to your payroll. ClockShark's web time clock and mobile apps allow you to track time down to the minute. No more rounding. No more guessing. Just accurate mobile and web time clocking.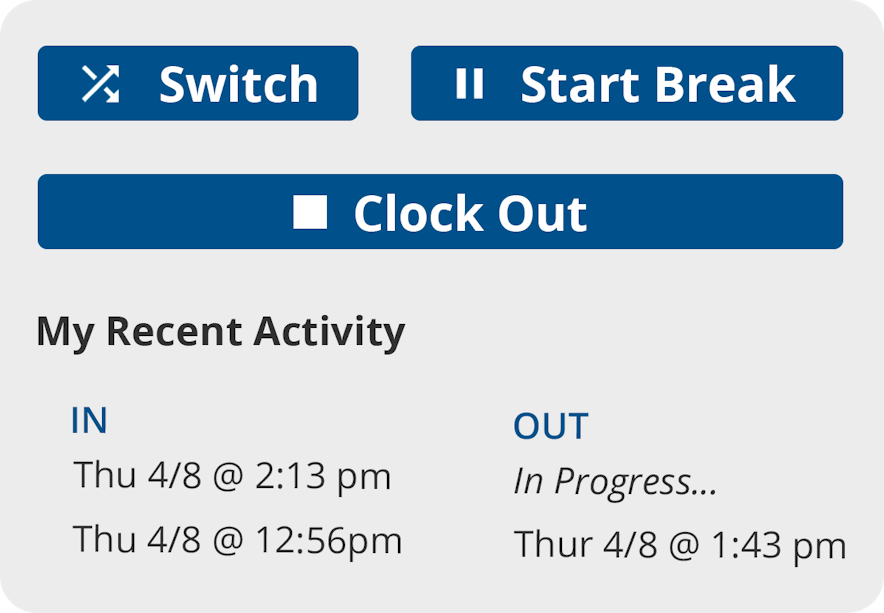 This software is great for understanding the effectiveness of your workforce and eliminating waste in labor costs, if given a minimum of attention. 5 or ten minutes a day of attention from one administrator has already saved my company lots of money
9,500+ companies use ClockShark to track employees and save time every month.
Get started today.