Running a construction company is a dawn-til-dusk job and often, beyond. Since many construction firms are adopting technology to help them manage time and resources, it can be overwhelming for a small- or mid-sized business owner to find the perfect solution for construction management.
From 3-D printing to drones, today's most future-ready firms have already adopted technology to make their companies stand out.
For companies who seek to grow, experts warn that adopting technology is not just "urgent but existential." In other words: If you are not implementing some technological solutions, you risk closing your doors.
The 2019 Global Construction Survey found that companies who have not adopted technology "face a race to go digital, to enhance their profitability and fend off competitive threats."
We know you have a lot of options out there so we took a look at the most popular ones.
Some construction management software out there is complicated and, thus, can be intimidating (as well as costly). That's why it can be helpful to find simpler options that aren't so complicated they seem impossible to adopt, yet provide you with the efficiency of processes you need.
Here's our list for the best construction management apps for businesses in 2020.
Contents:
1. Site Diary
2. FieldChat
3. Bridgit
4. ClockShark
5. magicplan
6. Gensuite
7. GasBuddy
8. DroneDeploy
9. ShareMyToolbox
10. DeWalt Mobile Pro
11. SmartBid
12. Red Cross First Aid
13. Trade Hounds
Best Apps for Construction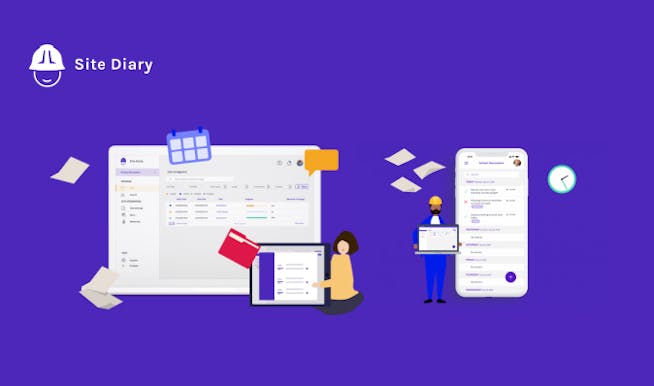 1. Site Diary – Convenient Daily Logs
Keeping track of what happens on the job can be tricky. If you write down paper notes, you could easily lose them, but if you don't write them down, the chances of remembering what happened are low. There is a great solution out there with Site Diary.
This app is available for desktop and mobile, making event recording easy and quick. Their website boasts a 1 minute and 20 seconds time to record an event, that's pretty fast. If you're looking to keep track of everything that happens on the job, Site Diary is for you.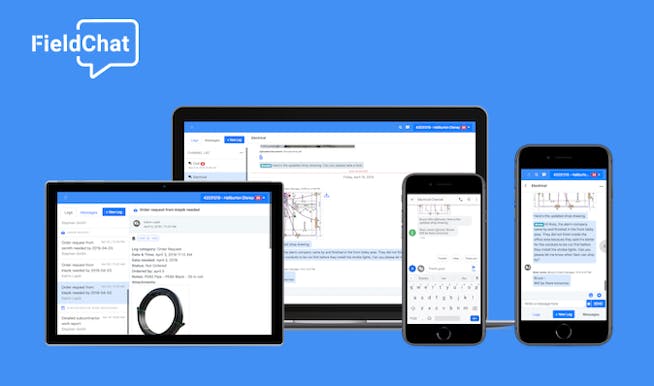 2. FieldChat – Team Messaging
Communication is key for all teams. Ensuring that communication is happening with all members of your team is important.
Using an app like FieldChat can help keep any job notes, messages, or notifications together for your team members. This app allows for collaboration across your company and makes it easy to keep an eye on project progress.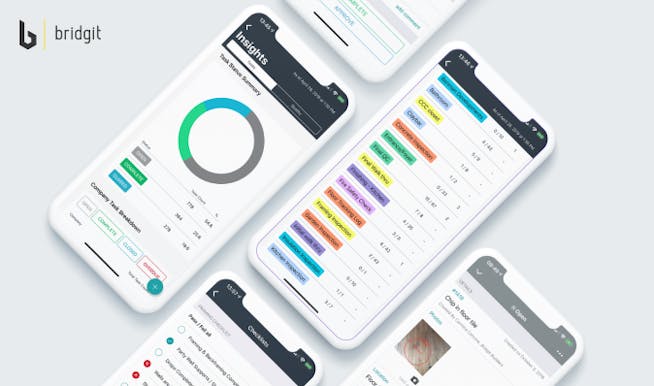 3. Bridgit – Project Planning and Workforce Management
Understanding your team and how to utilize every member correctly is important. When you've got a big team with a variety of skills plus subs, it can be difficult to manage who is doing what.
The features available in Bridgit make it easy to see who is working on what, which skills your team members have, and where you may need to make improvements. The Bridgit app will allow you to organize tasks and projects in a much easier way than in Excel, which is a commonly used - but inefficient - method of project planning and management. If you're looking to optimize your team and tasks then Bridgit is perfect for you.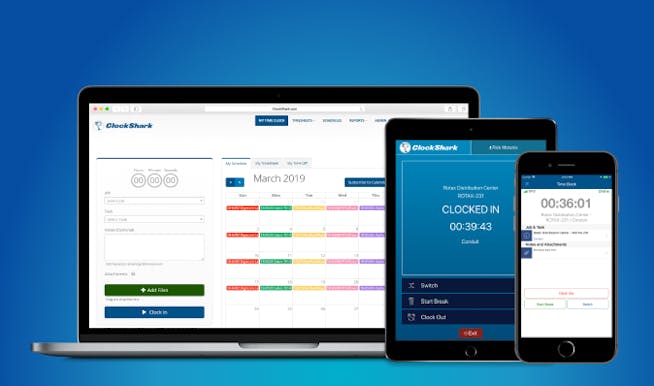 4. ClockShark – Time Tracking, Scheduling and More
One of the most important aspects of any business is making sure your employees are clocking in and out on time. Time tracking and scheduling can be frustrating and time-consuming when done manually.
It's time for a better solution. ClockShark offers a cloud-based app with features that make it perfect for construction and field service including:
Mobile time clock

GPS tracking

Drag-and-drop scheduling

File sharing

Job stages

Job costing

And more
If you're looking for a way to keep accurate records of your employees and projects that saves you time and money, ClockShark is your perfect solution.
Save Time and Money with ClockShark
Get started in under a minute with no credit card
Thank you! Your submission has been received!
Oops! Something went wrong while submitting the form.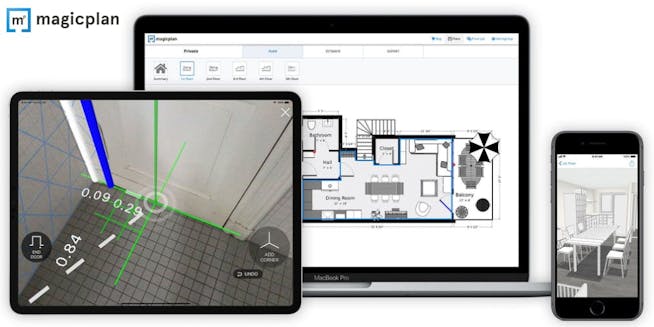 5. Magicplan – Floorplans and Models
Creating floor plans can be tedious, especially when done without the right tools. With magicplan, you can capture a room on your mobile device and turn it into a 2D Floorplan or another type of model. Besides mapping, you can create estimates and questionnaires to send to clients.
BlueTooth technology and features like augmented reality make magicplan a great tool for construction pros and even realtors. (You can read our more in-depth review of magicplan here).
If you find paper floor plans frustrating or want a more efficient way of mapping rooms, then this is the perfect solution for you.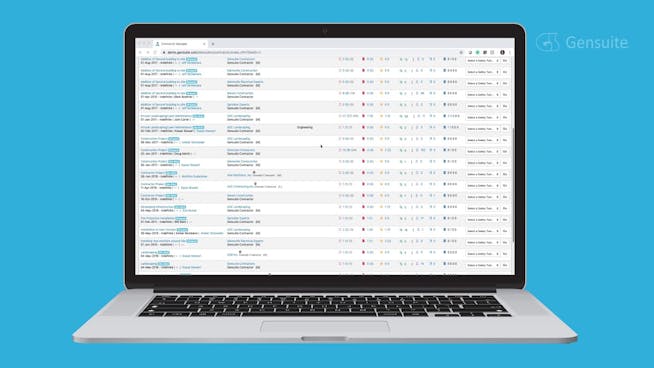 6. Gensuite – EHS Management
Staying safe on the job-site is incredibly important. The statistics on injuries and deaths caused by job-site falls can be scary to think about and the costs of noncompliance can put you straight out of business.
Gensuite is a great solution to protect the safety of your workers and keep your worksite compliant. Used by many industry leaders, Gensuite puts safety and compliance at your fingertips.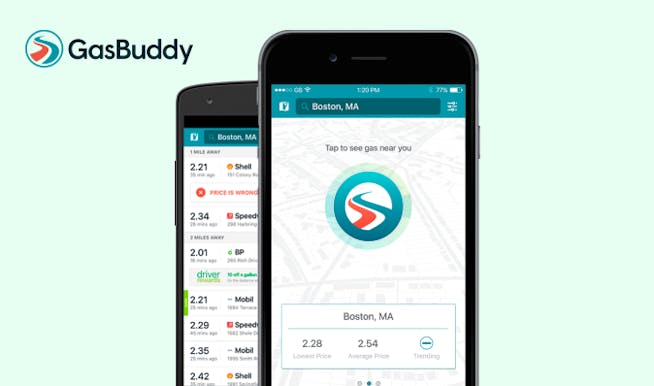 7. GasBuddy – Great Prices on Gas
If you work in construction or field service, traveling is going to happen often. And it doesn't take a blog post to tell you that gas prices are never what you want them to be. But there are ways to find better gas prices with a tool like GasBuddy.
By using this app you can easily locate the best gas prices nearby wherever you are. If you've got to travel to a new/unfamiliar area, you can get the gas prices for that locale.
Be aware, although GasBuddy has rave reviews for finding the cheapest gas, customers have frequently expressed disdain for their "pay with Gas Buddy" option so you may not want to utilize this feature.
You might not find your perfect gas prices, but you will know exactly where to go for the lowest option around, plus you can earn points that will save you money on the pump price of specific locations.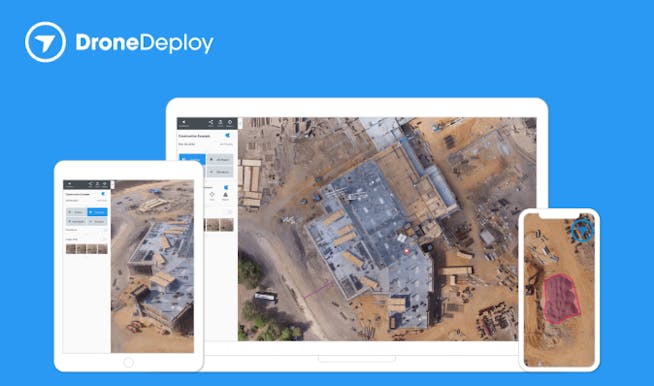 8. DroneDeploy – Project Management in the Sky
If you're managing projects across larger pieces of land or buildings then you might be looking into drone technology. But having a drone to assist you is only half the battle, finding a great app to fully utilize your drone can make a big difference.
DroneDeploy can allow you to create a variety of maps and models for real-time analysis of the job-site. This program works with all DJI drones and captures photos, maps, videos, and even panoramas.
From inspections to data analysis, Drone Deploy can help you get started on some of the industry's most cutting edge technology. If you're looking for a birds-eye view from the palm of your hand, then this is your perfect solution.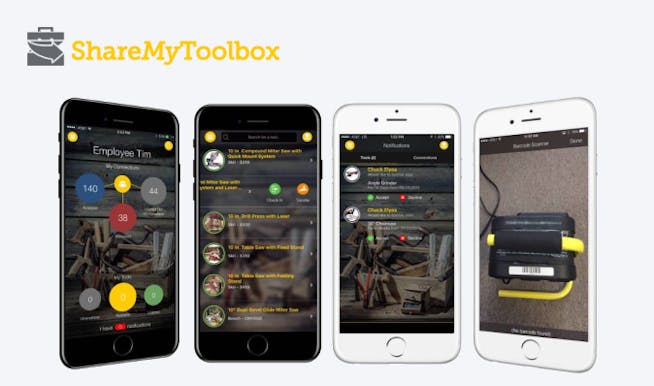 9. ShareMyToolbox – Sharing is Caring
Tools are expensive. Having to buy a full set of tools for each crew member is definitely not the ideal situation. You can try tool sharing, but without good organization, you won't be able to keep the system in place for long.
According to experts, construction jobsite theft costs the industry as much as $1 billion each year and it is particularly worse on jobsites that have no tracking or tracing abilities.
Luckily, ShareMyToolbox creates an easy system to stay on top of tool sharing. With this app, you can catalog all your tools and allow crew members to check them in and out easily. This increases accountability in the field and saves you money from not having to replace frequently lost or mishandled tools on your worksite.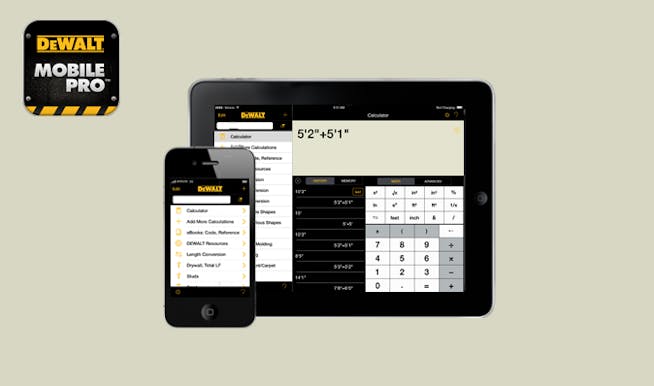 10. DeWalt Mobile Pro – Reference and Calculations
Having a pocket guide can be helpful in the field, but reference materials could be literally weighing you down.
You can easily add any calculation reference to your phone with the DeWalt mobile app! Inside are calculations programmed for carpentry, electrical, site work, and more. If there's a job you need a reference for, then chances are you will find it on this helpful app.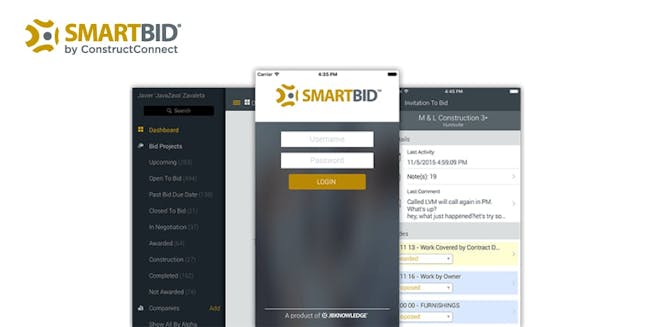 11. SmartBid – Bid Software for Contractors
Bid management can get complicated and difficult, but it doesn't have to be. This particular app is one of the more popular varieties which makes it difficult to find the best one. But SmartBid contains the tools and features needed to make contracting as streamlined as possible.
With SmartBid you can share documents, track subcontractor information, and send bid invitations. As a complete solution, SmartBid also offers integrations with helpful apps like Dropbox and Stack. If you're looking for complete bid software that you can use on your phone then SmartBid is for you.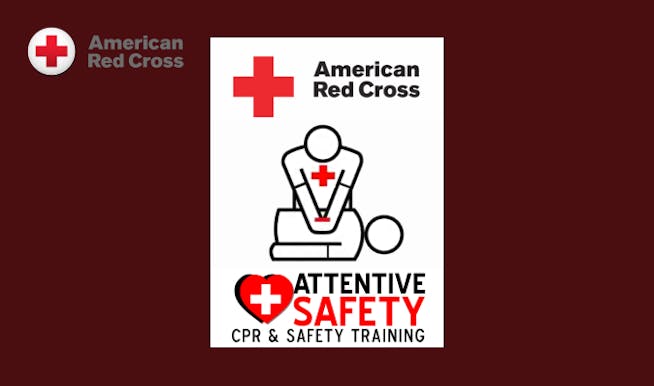 12. Red Cross First Aid – Safety On the Job
Do you know intermediate, or even basic, first aid? If you or a crew member were to get seriously injured on the job how would you help them? Not being able to answer these questions clearly is, unfortunately, quite common. By requiring all crew members to have this app by the Red Cross you can give your crew the tools to prepare for injury.
This app has instructions on treating injuries, emergencies, and quizzes to educate users. By using the app regularly, employees can gain knowledge on how to treat injuries and determine what accidents require 9-1-1. It's important to keep employees informed on safety measures; make it easy with the Red Cross First Aid App.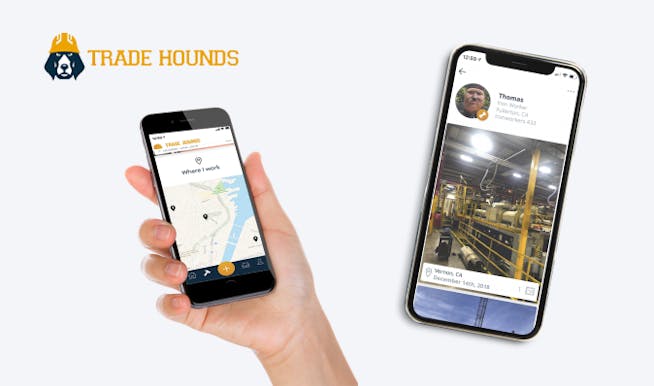 13. Trade Hounds – Community in Construction
Sharing project progress on social media can be a tricky and time-consuming thing. Sometimes it can be great for your social media presence but other times it might not be the thing you want to put up. Maybe you've completed a difficult task you want to talk about it, but others just won't understand it.
With an app like Trade Hounds, you can share your projects with others working in construction. Part social media and part community building, this app is perfect for talking with others in the industry. Find your other construction workers in the world and connect with them today.
Conclusion
When adopting a new technology - especially if you're not the technology type - for construction management, be sure you research the company and check that they have a high level of customer success. Of course you want a useful and cost-effective solution but if they don't provide the kind of guidance and support you need to enjoy the full functionality, it's hardly worth the investment.
To shift into a digital dynamic, look for the best apps for construction that:
Provide great customer service

Are relevant to your industry and company

Have a good reputation

Are frequently growing to improve their functionality.
With technological solutions, you can begin to grow your business much faster and more efficiently than ever before.