Time Tracking for Technology Companies
Time Tracking and Scheduling is Critical. Let's Get it Straight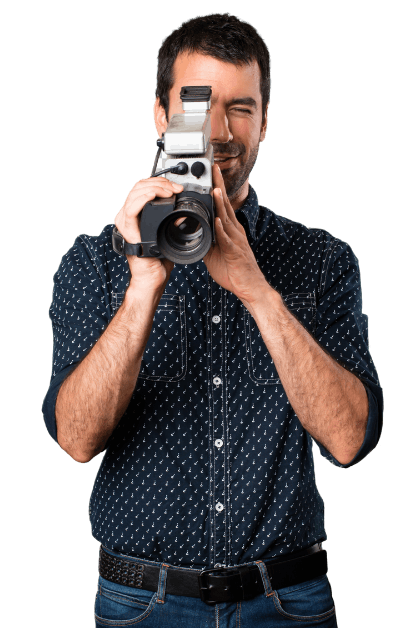 Time tracking and scheduling are life and death for any field service or installation business. So it needs to be accurate and timely. But that's easier said than done, right? There's too much time wasted trying to figure out where everyone is supposed to be, what they're doing, and who the work is for. Payroll, job costing, happy customers, and profits all depend on getting this information right with a minimum of effort. The good news is, ClockShark makes time tracking and scheduling easy. That's why thousands of businesses like yours use ClockShark as their Time Tracking for Technology Companies.
Scheduling and Time Tracking for Technology Companies Made Quick and Easy
Ready for that customer installation? Not so fast. You need a plan to schedule employees and track their time! ClockShark's free time card apps for IOS and Android make time tracking and scheduling fast and easy using the smartphones or tablets they already carry.
Employees tap a job, tap a task, and press the clock in button. It takes just a few seconds, so it won't interrupt their work. On your web dashboard, you'll see that they started work along with their job, task, and GPS location information. You get awesomely accurate data. Your employees get super easy to use system that travels with them. It's a win/win!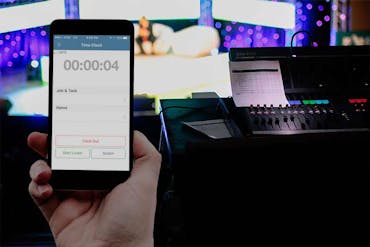 GPS Tracking is like X-Ray Vision. Meet Your New Superpowers
Have you ever wondered where your employees are? Are they Installing equipment or back home relaxing? Now you'll know. The GPSTrak™ feature takes GPS locations 3-4 times per hour and beams it to a map on your computer screen.
It's like x-ray vision from the office to the field. If someone clocks in from their couch, it's not a mystery anymore. That means no more wasted payroll dollars. Let's call your accountant, she's going to love this!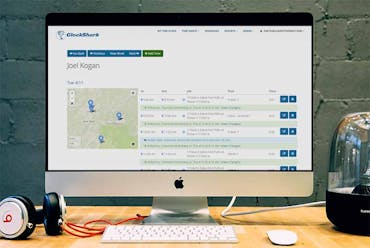 Ready to save hours of your time and 2-8% on labor costs every payroll?
Get started with easy time tracking in under a minute with no credit card
Keep Everyone's Schedule On Track, from Installs to Service Calls
Getting everyone in the right place at the right time doesn't have to be hard. The drag and drop employee scheduling feature makes it easy to organize your work and employees to make sure everything gets done on time.
Your employees can see their schedules right on their smartphones with the free ClockShark employee time tracking apps so they always know where to go and what to do. No more frantic phone calls and text messages needed to keep your crew on track. Scheduling just got simple!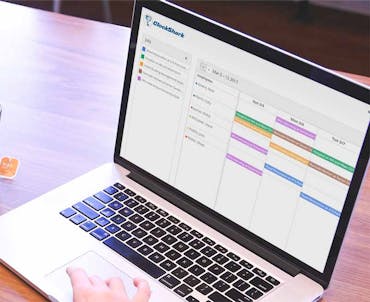 Struggling to Respond to Service Emergencies? Not any More
It's bound to happen. Your schedule is set and everything is going like clockwork. Then the phone rings. A client's system is down or a piece of equipment just failed. Who's available to respond? Is anyone nearby? How will this impact the rest of the schedule?
The Who's Working Now screen lets you see where everyone is on an easy map. Drag assignments around in the scheduling tool to cover for the emergency and notify the affected employees. With ClockShark you can go from "OMG" to "piece of cake" faster than a laptop can fall down a flight of stairs. Ok, maybe two flights. But that's still fast.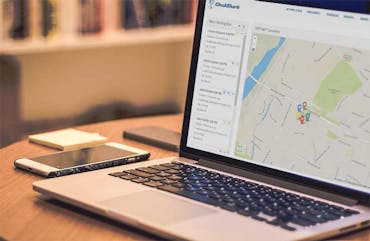 Dee‍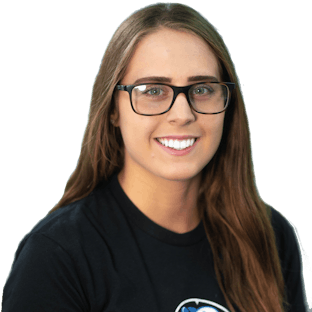 Talk to us
Start your free trial today and get personalized support as you set up ClockShark for your crew. We'll help you every step of the way.
Or Call Us at (800) 828-0689
Or Call Us at (800) 828-0689
Ready to save hours of your time and 2-8%
on labor costs every payroll?
Get started with easy time tracking in under a minute with no credit card
Thank you! Your submission has been received!
Oops! Something went wrong while submitting the form.