Departments & Locations
Segment your data and users by department and location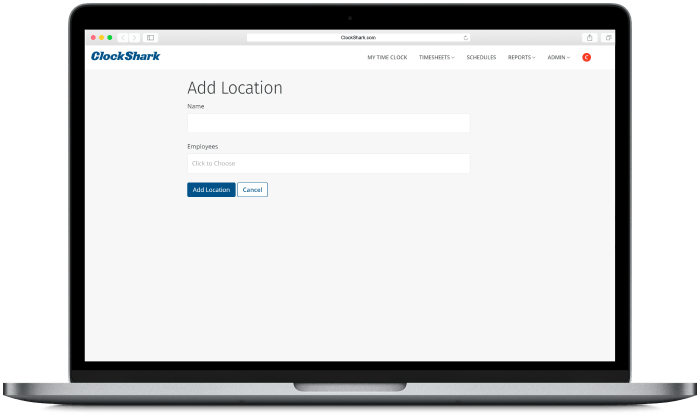 ClockShark makes it easy to find out where your time and effort go with our easy to use reports and timesheet editor. You can break down the time spent by Job, Task or Employee. But you can take it one step further with the Departments and Locations feature. Group your Employees into Departments and Locations for easy filtering. Is your West Side Office is as efficient as your East Side Office? No need to wonder any longer. Good decisions start with good data, usable data. We just turned that dial-up to 11 for you.
Multiple Business Locations for Larger Multi-Location Businesses or Territories
If you have more than one business location or cover multiple territories, you need to know how each is doing. ClockShark can give you the insight you need. You can filter each report in ClockShark by Location. By setting up each office or territory as a Location, you can see what jobs, tasks, and employee time gets spent on each. Now you can see how each office is performing, or which territory is getting the most maintenance calls.
Group Employees By Department and Location
You can assign employees to any of the Departments or Locations you create in ClockShark. Your crew continues to clock in the same way they do now so there is nothing new for them to do. Employee time and task information are segmented automatically. Even historical clock punches are included for review. Filter your reports by Location, Department, or both.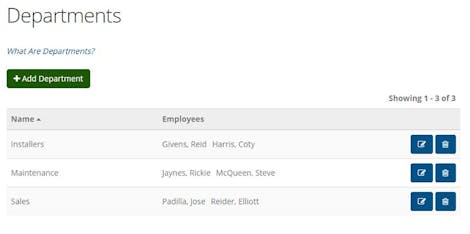 Ready to save hours of your time and 2-8% on labor costs every payroll?
Get started with easy time tracking in under a minute with no credit card
View and Edit Timesheets by Department and Location
When it's time to view and edit each week's timesheets, you can easily filter what's on the screen to see only those Employees in a specific Department or Location. This filtering comes in handy when a single supervisor, manager, or admin person is responsible for only a specific group of employees' timesheet approvals.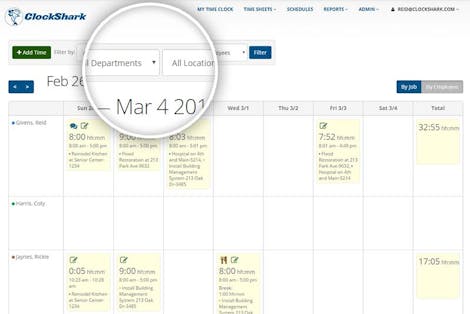 Reporting By Business Location and Department
Filter reports by Locations and Departments to compare different offices and functional groups in your business. It's easier than ever to see which office travels more or what territory has the most maintenance calls. You can't be everywhere at once, but with Departments and Locations in ClockShark you'll still know what's going on in all your offices and departments.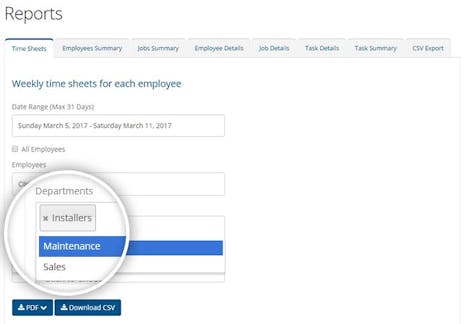 Compare Performance By Business Location or Department
By filtering your reports by Location or Department, you can see trends over time. Is the demolition crew getting more work done than they did last year? Is your service team getting through more stops than last quarter? You can also compare two different Locations or Departments. Is the new office performing at the same level as the others? Whether you use it for planning, performance reviews, or taking over the world, getting better time tracking insights on specific parts of your business is about to become easy.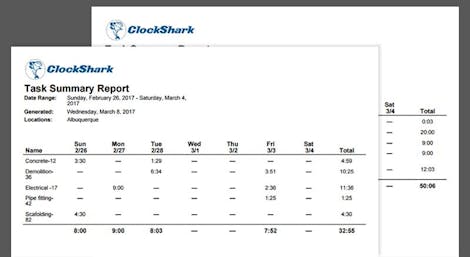 Max‍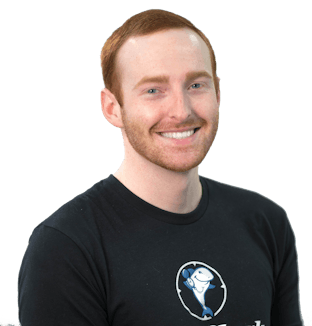 All Plans Include 5 Star Support You'll Love
Not sure which plan is right for you?
Or Call Us at (800) 828-0689
Or Call Us at (800) 828-0689
"ClockShark has changed my way of seeing time tracking software. It is powerful and easy to use. I like that it has its mobile application to use it in phones or on tablets. It works with integrated GPS and provides us with the easiest way to do administrative tasks for our employees."
Alexander A
., 
Groupo Alcansa

Ready to save hours of your time and 2-8%
on labor costs every payroll?
Get started with easy time tracking in under a minute with no credit card
Thank you! Your submission has been received!
Oops! Something went wrong while submitting the form.