GPS Time Clock
Pinpoint the exact location of each employee while they're working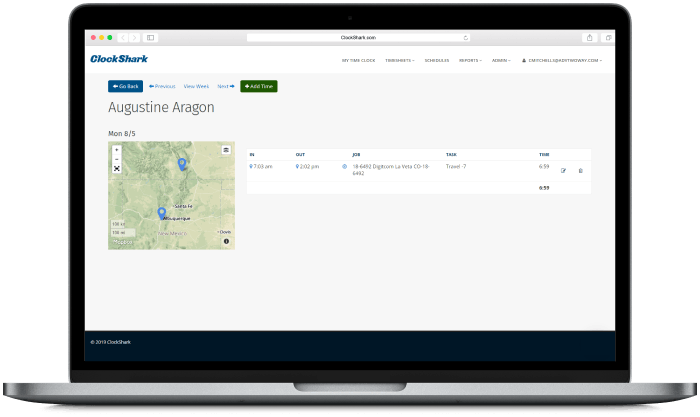 ClockShark's GPS time clock app records location data from your employees' smartphones throughout the day. You'll see a clear record on the timesheet of where everyone was when they punched the clock, as well as a breadcrumb trail of locations while they are on the clock. These GPS locations are shown on a map. The maps use satellite imagery to help you make out buildings and other landmarks. So you can easily figure out if employees are in the right place, or not.
Your Workers' True Locations Delivered Right to Your Screen
Who was where when? That's an easy question to answer with ClockShark's GPS time clock app. Every time record includes GPS location coordinates. You'll know where everyone is when they clock in or out. Anytime you want to see where anyone is, or was, you can.
In case you've got any junior hackers on staff, we've included tampering detection. So you'll know if someone is trying to fake their location. Don't try to guess who's shooting straight and who's trying to put one over on you. With ClockShark, you know the data's good.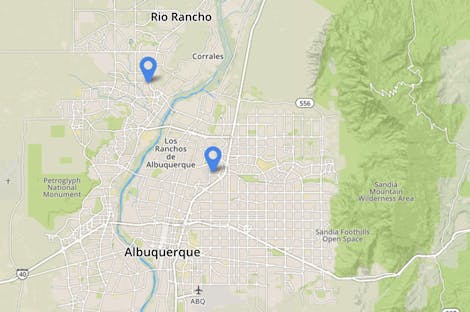 Getting Ripped Off? Stop Payroll Fraud
Most employees are honest. But all too often a few dishonest employees cheat on timesheets. The honest employees don't mean to cheat, but they do round up. It's estimated to be a 3.7 trillion dollar global problem. The Association of Certified Fraud Examiners reports, on average, payroll fraud goes on for three years before it's caught.
By including GPS location data with each time record, you know whether people were on the job site or at home when they punched the clock. No rounding or fudging. Get ready to stop payroll fraud and rounding dead in its tracks.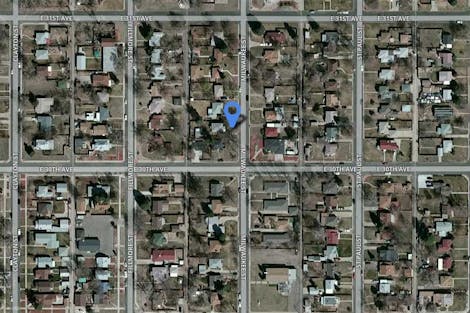 Ready to save hours of your time and 2-8% on labor costs every payroll?
Get started with easy time tracking in under a minute with no credit card
No New Equipment to Buy or Install
ClockShark makes it easy to get GPS tracking information without buying or installing special equipment. With every time punch from the iPhone and Android mobile apps, see included GPS tracking data. All you need to get location data is the smartphones your crew already has in their pockets.
There is nothing to configure or install, except for the free GPS time clock apps. No need to get out the tools to bolt some bulky boxes onto your trucks. You got phones? You got GPS tracking.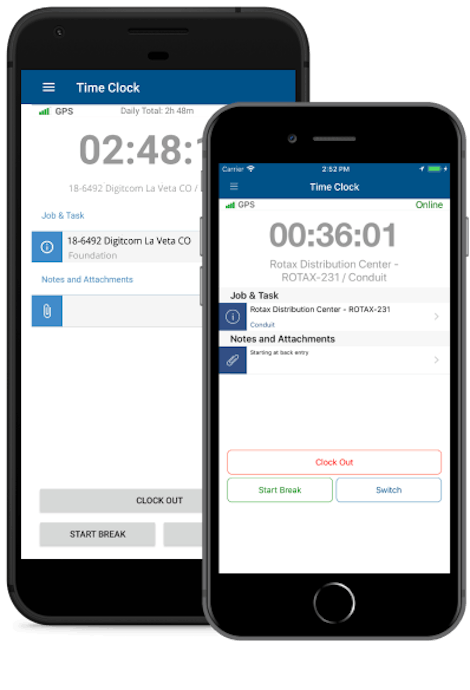 The App Sends You Location Updates Throughout the Day
If you need more location data than where people are when they punch the clock, you can get a breadcrumb trail of locations during the day by enabling GPSTrak™. Turn it on or off for each employee, individually.
Are your guys skipping service calls and work stops? Did they stay on the job site? You can get these answers without any extra effort from your employees. Just open your laptop. GPSTrak™makes it as easy as checking a box. If only everything was this easy.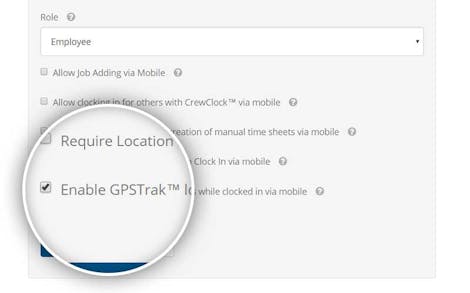 See Who's Working Now, and Where
Want to see who's on a job site? Have an emergency service call and need to see who's closest? Then the Who's Working Now feature in ClockShark is for you.
Who's Working Now is an easy to read map available on the website. You can see the position of each employee when they used the time clock last. You'll also see a breadcrumb trail of their locations since the last punch. The map updates in real-time whenever there's new data received. You'll always see the latest and greatest. These aren't reruns. This is real-time.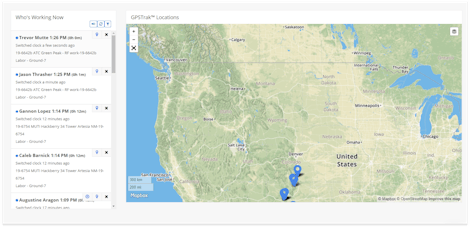 Max‍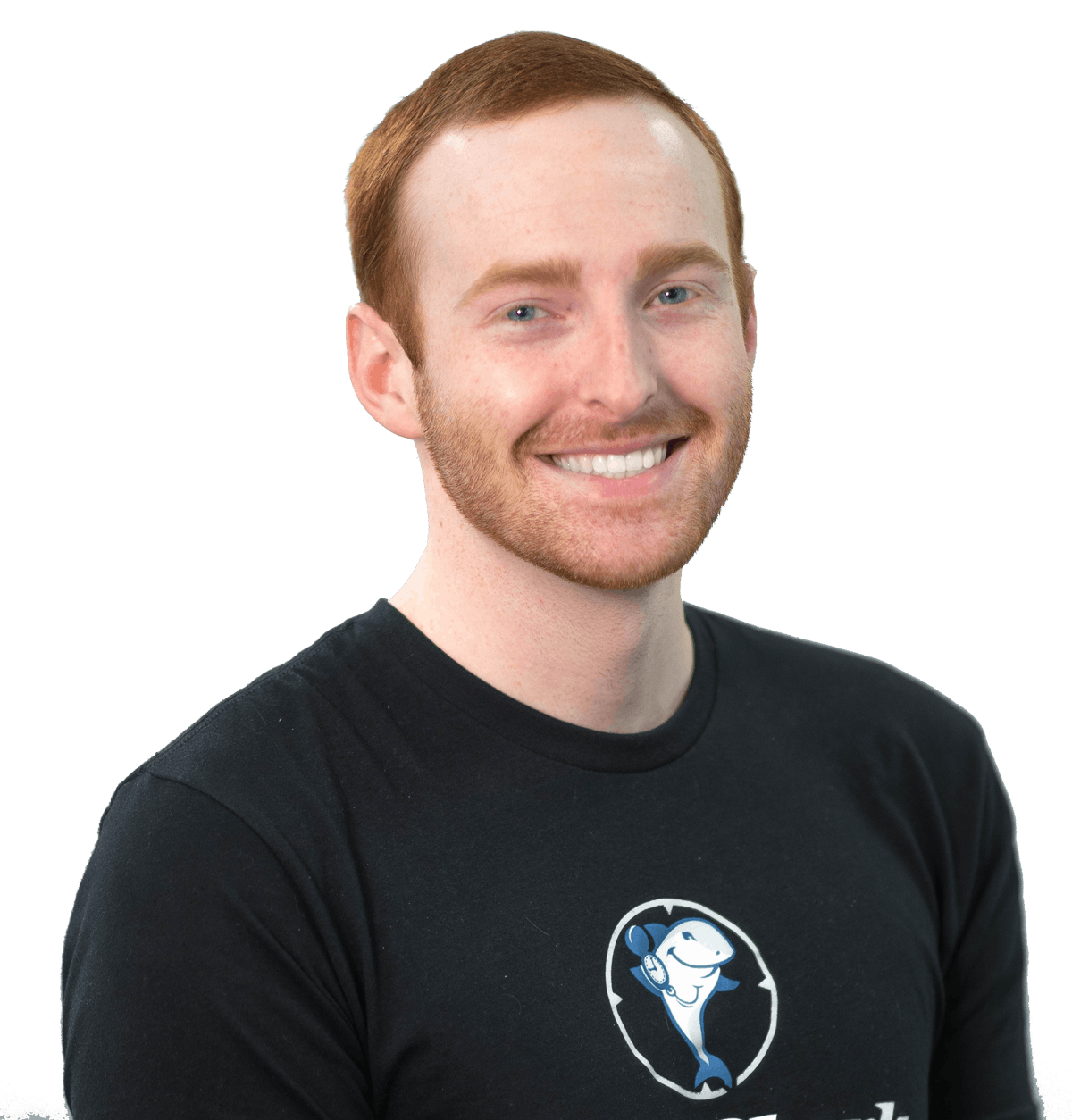 Talk to us
Start your free trial today and get personalized support as you set up ClockShark for your crew. We'll help you every step of the way.
Or Call Us at (800) 828-0689
Or Call Us at (800) 828-0689
Ready to save hours of your time and 2-8%
on labor costs every payroll?
Get started with easy time tracking in under a minute with no credit card
Thank you! Your submission has been received!
Oops! Something went wrong while submitting the form.
More features, more to love