Job Costing Made Easy
Track time to jobs and
tasks for job costing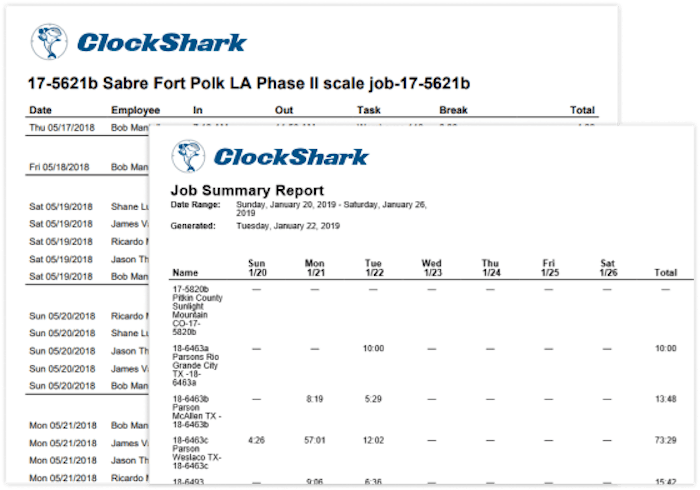 Job costing is critical in many businesses, especially in field service or construction. There's the old way - messy hand-written timesheets. There's also the new way - an easy and clean electronic timesheet. The new way means no more figuring out sloppy hand-written Job or Labor Codes. You can stop stressing when you process payroll because your timesheets will be accurately coded to the Job and Labor Cost Code. With the old way, getting your time data and making it accurate takes hours. With the new way, it takes less than half the time and is deadly accurate.
Select a Job and Task When Clocking In
Accurate job costing requires more than just knowing when people worked. You also need to know what they were doing and who they were doing it for. With ClockShark employees select the Job and Task (aka Labor Cost Code) when they clock in. It only takes four quick taps on the mobile app, and they're clocked in. It couldn't be easier. That's the power of mobile time tracking.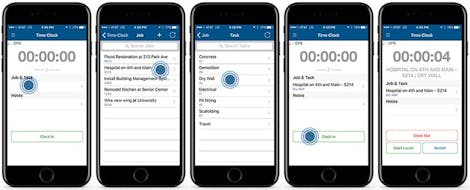 Switch Jobs and Tasks Without Clocking Out
If you thought clocking in with Jobs and Tasks was easy, you'll love Switching. Employees can Switch between Jobs and Tasks without clocking out. Why do more than you have to? With the "Switch" button, employees can select a new Job or Task with only a few taps and start tracking time against the new cost codes. No need to clock out first. That would be hard, and everything in ClockShark is easy.
Ready to save hours of your time and 2-8% on labor costs every payroll?
Get started with easy time tracking in under a minute with no credit card
Search for Jobs or Tasks When Clocking In
Everyone hates endlessly scrolling on a smartphone, even us. But if you've got a lot going on, you could have long lists of Jobs (Customers) or Tasks (Labor Cost Codes). Not to worry. At the top of each list in the app is a search field. As you start typing it hides anything in the list that doesn't match. Usually, with only a few characters typed in, you can find what you're looking for in seconds. Even super long lists can't slow you down!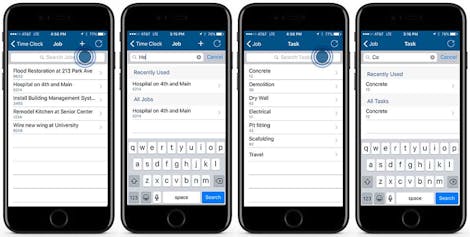 Limit Access to Jobs or Tasks
To make it easy for employees to choose the correct Job (Customer) or Task (Labor Cost Code) when clocking in, you can limit which Jobs or Tasks each employee is able to see. If you have a lot of Jobs or Tasks that can really speed up the process of clocking in. You can also assign specific Tasks to a Job so that picking from the correct set of Tasks for that Job is easy. Just another example of how job costing is made easy. Job costing superpowers, here we come.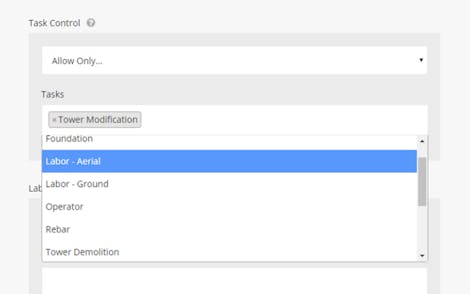 Job Costing Reports, Clean and Easy
How about some clean and easy job costing reports? Coming right up! Imagine pressing a button and having a report on each Customer or Job with all the hours and cost codes for any given date range, at your fingertips. This week, last week, last month, whatever you want. All the job costing reports you need to keep your business profitable are at your disposal, 24-7. Did we mention the data is real time? You can view yesterday's information today. No need to wait until after payroll runs or the job is complete to see what's going on. Guess you'll just have to find something else to worry about.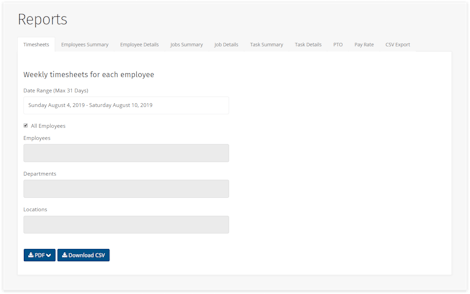 Integrated Job Costing
If you're using QuickBooks, Sage, Xero or one of our other integration you're going to love how easy job costing is. With a few clicks, your timesheets are exported to your accounting or payroll system. No need to re-enter the data. We do all the work for you. You'll get a completed Weekly Timesheet for each employee, with the corresponding Customer: Job and Service Items populated to match what the Employee clocked in for. It's like magical pixies take your data and sprinkle it everywhere you need it automatically. Except for its not magical pixies. It's magical sharks, which are way cooler.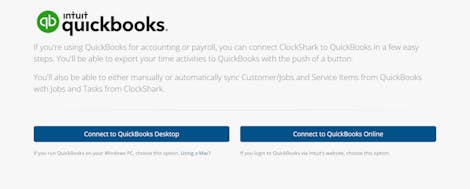 Dee‍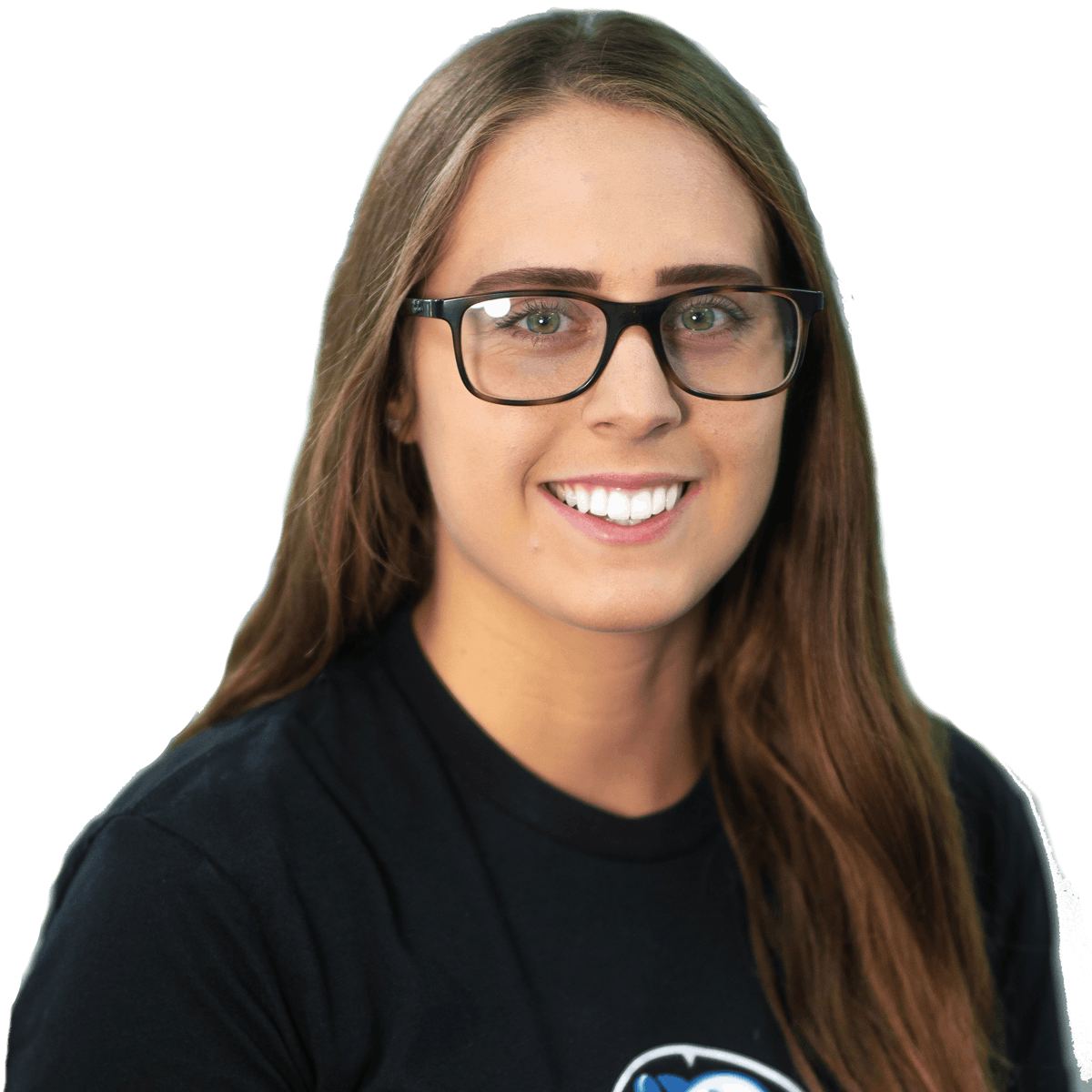 Talk to us
Start your free trial today and get personalized support as you set up ClockShark for your crew. We'll help you every step of the way.
Or Call Us at (800) 828-0689
Or Call Us at (800) 828-0689
Ready to save hours of your time and 2-8%
on labor costs every payroll?
Get started with easy time tracking in under a minute with no credit card
Thank you! Your submission has been received!
Oops! Something went wrong while submitting the form.
More features, more to love