Whether you're the owner of a long-running construction business, or you just started your venture to take advantage of an accelerating industry, you know that the construction business is booming again.
After a slow recovery from the recession, the U.S. construction market is on the rise, and spending on new construction is expected to reach $1.4 trillion by 2021. This means there should be plenty of opportunities for construction businesses to grow and flourish.
With an influx of new projects, one major question that many construction businesses must face is whether acquiring funding is the best way to take advantage of their circumstances.
Funding—in the form of equipment financing, a loan, a line of credit, invoice financing, or even a business credit card—can be used for a number of purposes, depending on what you apply for and receive. You may be able to use it to cover direct costs like materials or payroll, to compensate for slow periods, to bankroll a marketing campaign, or to make emergency repairs.
In this industry, you can't afford to miss opportunities because cash flow was tight or you had too much equity tied up in your equipment. Some clients won't even accept bids from construction companies that don't have access to at least six figures of capital, which means those without funding when they need it may be boxed out.
To help you avoid those situations, let's review the five best ways to fund a construction business, and see which one might be right for you.
How do I get construction financing?
Equipment Financing
As loans to small businesses go, equipment financing is perhaps the most useful for construction companies. In almost every construction niche, you'll need to invest in equipment to help you get the job done—and rarely does quality equipment come cheap.
With equipment financing, a lender will extend you between 80% and 100% of the cost of a piece of equipment, which you pay back over the course of regular installments
Equipment financing is a low-risk loan that requires no collateral outside of the equipment itself: If you fail to make your payments, the equipment may be seized, but that's it. That means lenders aren't as concerned with your financial history as they would be for a term loan.
One major drawback is that your funding here is limited to the equipment in question. Your funds cannot be used for any other purpose.
In order to qualify for equipment financing, borrowers typically have:
Credit score: 600+
Time in business: 11+ months
Average revenue: $100,000
Keep in mind that if you're a newer business or have a spottier business credit report, you might still qualify from some lenders because of the lower-risk nature of the loan.
Line of Credit
A business line of credit is similar to a credit card, with a few key differences: A line of credit may not give you the rewards and perks of carrying plastic, but its borrowing limit can dwarf that of a card, with some going up to $1 million.
LOCs are revolving credit: Your lender gives you access to funding—with certain terms and rates that depend on your creditworthiness—that you can draw on as needed. You only pay interest on what you've withdrawn, and you can continuously draw (and repay) as needed until the line is closed.
This makes lines of credit the ultimate form of flexible financing. You can use it for nearly any reason, at any time, assuming you are still under your limit. And even if you eventually move on to other forms of financing, you can always keep your line in case of emergencies.
There are two main forms of lines of credit: secured and unsecured.
Secured lines of credit are backed by collateral, such as equipment, inventory, property, or blanket liens on all your assets. If you default, the lender can seize that collateral to pay off the debt. Because there is less risk for the lender, they are more likely to offer better terms.
Unsecured lines of credit are not backed by any collateral, so your assets aren't at risk in case a downturn renders you unable to pay off the line. But these lines will either have less generous rates or will only be available to long-running businesses owned by people with good credit scores.
To qualify for a business line of credit, borrowers typically have:
Credit score: 550+
Annual revenue: 100,000+
Time in business: 2+ years
Many construction business owners apply for a line of credit because of the flexibility. Keep in mind that while lines of credit are great for short-term funding and emergencies, anything that will take you longer than 9 months to payback will be cheaper if you take out a traditional term loan, which typically has a lower APR than a line of credit.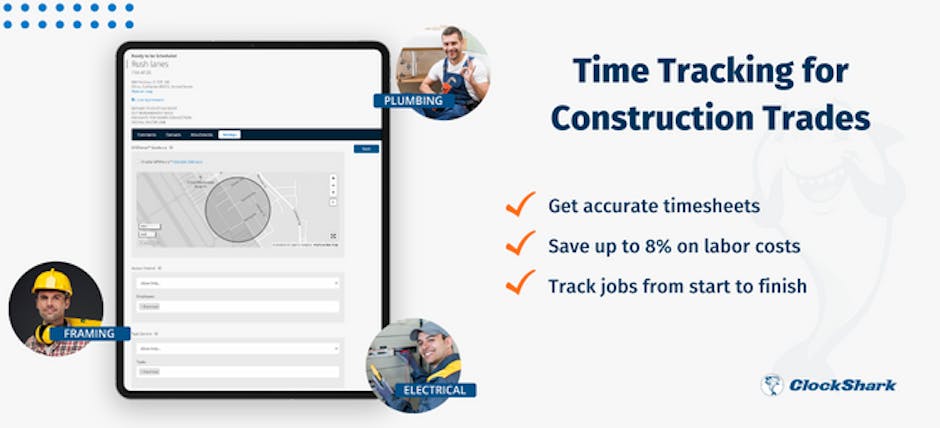 SBA Loans
The Small Business Administration works with lenders to provide loans to small businesses with generous rates and repayment terms. The SBA partially guarantees these loans, which reduces risk and gives small business owners some of the best term loans on the market.
Because of this, SBA loans are extremely competitive, and only established businesses with outstanding credit will likely be considered. And because these loans are disbursed through banks, the application process can be lengthy—weeks to months, in some cases.
To qualify for an SBA loan, here's what you'll need:
Credit score: 700+ is ideal
Annual revenue: $100,000+
Time in business: 2+ years
The SBA has three different loan products that might be a good fit for construction businesses: 7(a) loans, microloans, and CDC/504 loans.
7(a) loans
This is the SBA's largest and most popular program. 7(a) loans go as high as $5 million, with seven-year repayment terms, and interest rates far below what any other short-term loan would offer. You can use 7(a) loans for a variety of purposes, such as to increase your working capital or to refinance debt.
7(a) Express loans are available—they have a faster turnaround time than regular 7(a) loans—but their terms are less generous.
Microloans
Smaller SBA loans, called microloans—which range from $500 to $50,000—are great for new businesses that want to build out and establish themselves with a low-rate loan. Their repayment terms extend up to six years.
CDC/504 loans
CDC/504 program loans are specific to financing fixed asset purchases, such as large equipment and commercial real estate. These are the biggest loans you can get through the SBA—up to $5.5 million in loan amounts that can be repaid over 10 or 20 years.
Invoice Financing or Factoring
Construction companies are always balancing accounts receivable against accounts payable. They often have to wait weeks, or perhaps months, to get paid by a client—and meanwhile, the costs are piling up.
Invoice financing is when a lender provides you, in as quickly as one business day, the majority of the funds owed to you by your client. You then repay this loan, plus fees, to the lender once your client pays in full.
Invoice factoring is a little different: You essentially sell the invoice to a lender for about 85% of the total invoice. Once you do that, the burden of collecting on that invoice goes to the lender. This is a more expensive option, but if you're comfortable letting your clients interface with a third-party during payment, you no longer have to work to collect on what you're owed.
Most borrowers who were approved for invoice financing had:
Credit score: 600+
Annual revenue: Over $130,000
Time in business: 1+ year
Save Time and Money with ClockShark
Thank you! Your submission has been received!
Oops! Something went wrong while submitting the form.
Business Credit Cards
Finally, don't forget about a good business credit card. These are a near-necessity for businesses at any stage, but they can also function as a short-term, low-cost loan—if used responsibly.
If you have decent credit, many business credit cards come with an introductory rate of 0% APR, which means you can finance the business while paying no interest or other fees. This is useful for tracking your spending, building business credit, and of course, financing large purchases.
Different cards from different institutions have varying qualifications and post-introductory terms, so talk to your current financial institution or one that's caught your eye to see what they'll offer you.
Remember—these funding options for construction businesses are not necessarily siloed. You can use financial solutions marketplaces to compare your options and accept multiple offers. Many companies find that the flexibility of a line of credit pairs well with the more favorable terms of a term loan, for example, and occasionally finance an invoice when cash is low.
You may not need funding to stay successful—and if that's the case, keep doing what you're doing. But rest assured that there are plenty of options if that time ever comes.