New and improved Timesheet Approvals are here! Thanks to your feedback we were able to create something even better. Let's see how Approvals will save you time and make your life easier!
1. Approving Time Directly from the Timesheets
This was the biggest request and for a good reason, it is a great addition! Added functionality allows you to approve and unapprove time directly from the timesheets. Now when you are reviewing your employee's time, you can approve it just by pressing a check mark. This can help you save time from having to open up a new tab or window and have to jump back and forth between the approvals page and the timesheets.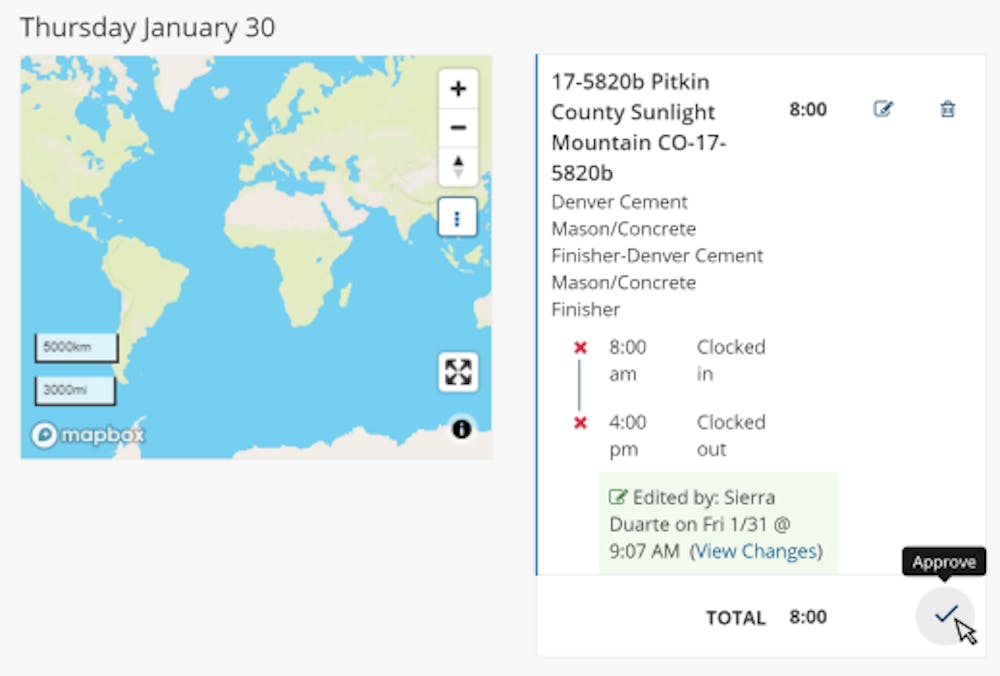 It can also help you make sure that necessary edits actually get documented and the timesheets get approved. This can make your time tracking more accurate and reliable. And when business is hard and margins are slim this can save you money, who doesn't like that?
2. Improved Timesheet Week Summary
For those that prefer to look at more than one day at a time, you can view using the weekly view on the Timesheets. From this view, you get all the same great approval options with the added benefit of an improved summary calendar at the top of the screen.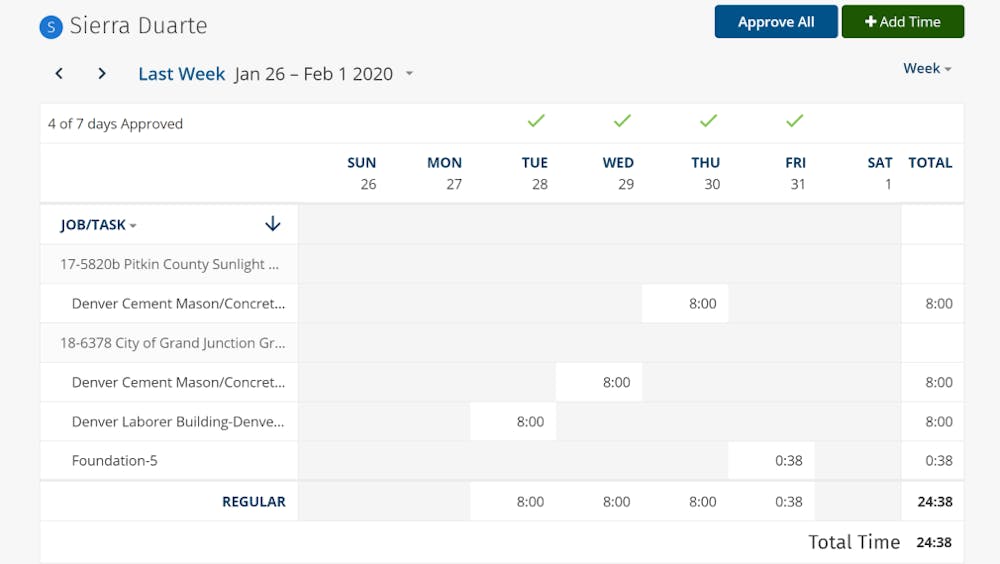 This is the place to go when you want a quick break down of the amount of hours worked broken down by job, task, time off, overtime and double time, and if the time is approved or not. This allows managers to quickly review time for their workers, make any necessary changes, and then make sure the time gets approved and locked from any further changes. This quick confidence helps you ensure everything is looking in order without having to run a report or track anything manually. After you're done with this you can get back to more important things like growing your business!
3. Enhanced Approvals Page
The timesheets page wasn't the only area to receive some polish. The approvals page itself received a new coat of paint, as well as some new features. On this page you can see the total detailed hours and approval status for a date range and up to 50 employees at a time. If everything looks good you can simply press the check mark for an employee to approve their time.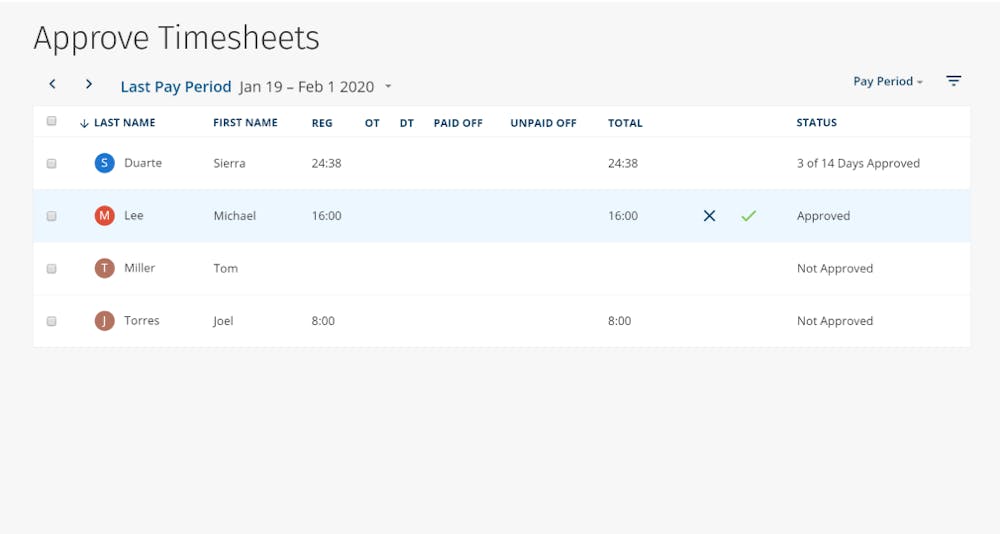 You can also quickly approve in bulk to complete an entire page at once! But the coolest part of this page is that if something looks off, you can click on the row for an employee to automatically get transferred to their timesheets for that date range. Then you can make any changes, hit the back button, and come right back to the approvals page. Sound handy? Date selectors have also been improved and unified so you can select a day, week, pay period, or custom view on every page and easily view the information you need to. Now you can spend less time clicking things and more time doing things!
Save Time and Money with ClockShark
Thank you! Your submission has been received!
Oops! Something went wrong while submitting the form.
Now you can see how the new and improved Timesheet Approvals can help you save time, money, and even sanity. No longer will you have to keep a stack of post-it notes on your computer to remind you to edit a time or even worse, to fix someone else's edit. Once the time is approved, the editing stops. And with the new approvals, this process gets a truck load easier.
We hope these new features help you track time with a clear-eyed approach. This is just the first of many more ClockShark improvements to come, we are always looking to get better every day. Be on the lookout for more exciting features!