Getting payroll right the first time, every time isn't just a nice-to-have. It has a profound impact on employee satisfaction, business profitability, and overall sanity. There's nothing worse than hearing from an employee "My check looks low." Thus begins the unenviable task of double-checking timesheets, clocked hours, pay rates and other details until you either find there was indeed a problem needing a fix, or what more likely happens, you confirm that the records are accurate.
ClockShark Integration: ADP Workforce Now® & RUN Powered by ADP®
These common pains are just one reason why automating time tracking is so important. Accuracy is king. It's why making sure your time tracking software connects with your payroll systems is an absolute necessity. And if accuracy is king, manually re-keying hours into a separate payroll system is the court jester, and it's why ClockShark integrates with all the top tier accounting and payroll systems - including payroll processing leader ADP®.
Local businesses are no different. Using an HR and payroll provider like ADP® makes a lot of sense, and they offer solutions to fit a variety of different business types. 700,000 customers can't be all wrong, and when the United States government uses your data to help understand the outlook on the job market, you can rest easy using their technology and services.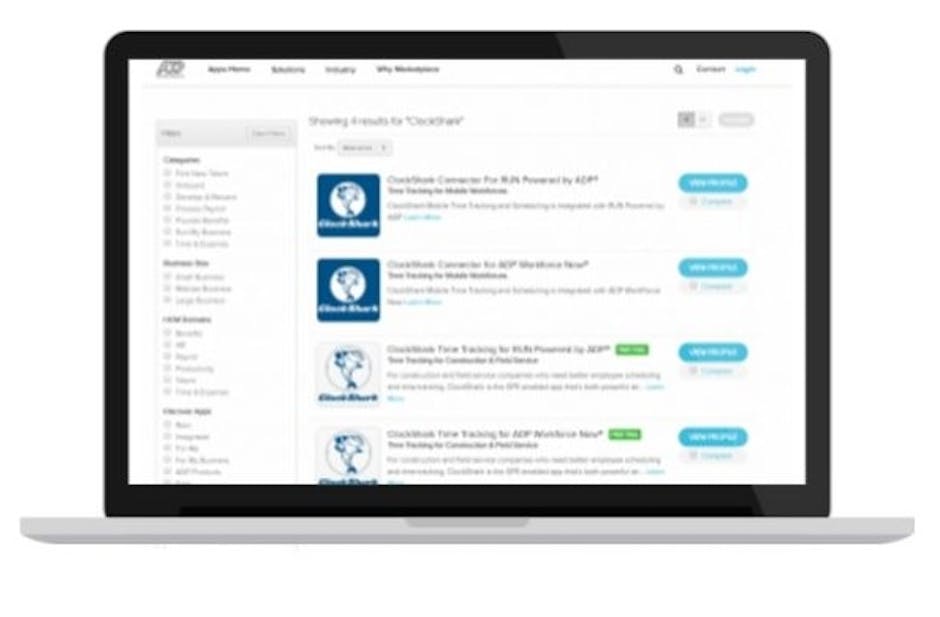 In a nutshell, ADP® offers cloud-based payroll and tax services for companies that want to offload that work. It also has HR features and provides a variety of solutions tailored specifically to organization size. For businesses with under 50 employees, ADP® offers RUN Powered by ADP® and for mid-size companies (51-1,000) employees a more complete HCM platform with ADP Workforce Now®. Both benefit owners, employees, and HR pros and some functions offer business intelligence.
ClockShark has native integrations with both the ADP Workforce Now® and RUN Powered by ADP® solutions. This makes the chore of running payroll much simpler by exporting time directly into ADP®. Just review timesheets, approve or edit them as necessary right in ClockShark, and one button click later, ADP® will have the data needed to run payroll. Full timesheet audit logs in ClockShark track each and every clock in and manual edits so you don't have to worry about searching for answers to the "My paycheck looks low" question any longer.
Save Time and Money with ClockShark
Thank you! Your submission has been received!
Oops! Something went wrong while submitting the form.
Time Clock for ADP® is available in the ADP Workforce Now® and RUN Powered by ADP® dashboard. ADP® customers can easily access ClockShark right through their portal using single sign-on (SSO). To make things simple, ADP® customers can even start a free trial right from ADP Marketplace. Alternatively, ClockShark customers who are implementing ADP® can simply add the data connector that enables the integration.
To learn more about the ClockShark connector and integration with ADP Workforce Now® and RUN Powered by ADP®, visit the ADP® integrations page or visit ADP Marketplace.