ConEst Software can be widely used by contractors, engineers, public authorities, construction companies, and even the private or public sector.
It offers a wide variety of handy tools that can speed up the process of calculating costs, design, even providing some electrical formulas that can be of significant help. This software gives you a RapidDispatch feature allowing you to automate operations for any size of business. Even though it seems complicated, this software is straightforward to use, attracting professionals of all ages for any size business.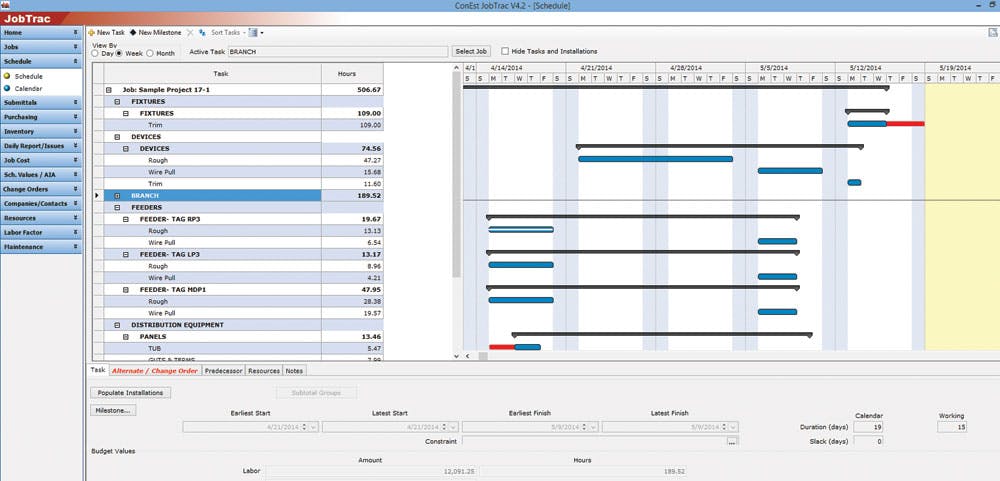 ConEst Features
This software can save time not just in the estimating processor design, but also by calculating the amount you need to spend so that your bid can be more successful. If you are not sure about the software's capabilities, a demo version is available allowing a test run of all the product features.
This program is the only one on the market that provides a solution for estimating and lightning design for different types of contractors. When using this software one can easily make a Revit 3D Model of the project which otherwise would be much more time-consuming.
JobTrac
The JobTrac feature allows the contractor or company to manage projects, and even provides field communication. This particular part of the software can help you to see the completed or budgeted labor to track the material and equipment, ensuring that you have enough subcontractors. In addition, with this feature, you can change your orders, create alternative ones, generate daily logs and include all the documentation about the project that you need. The ConEst software is a solution for keeping your projects safe and in order.
The ConEst software is sure to please anyone, from contractors to large enterprises. As mentioned above, it is the only software on the market to offers a full overview of your project, not by just estimating all the costs, but also helping you keep track of all your projects. This software is the end-game solution to any contractor or company that wants their project done well, with the real economy and maximized profit.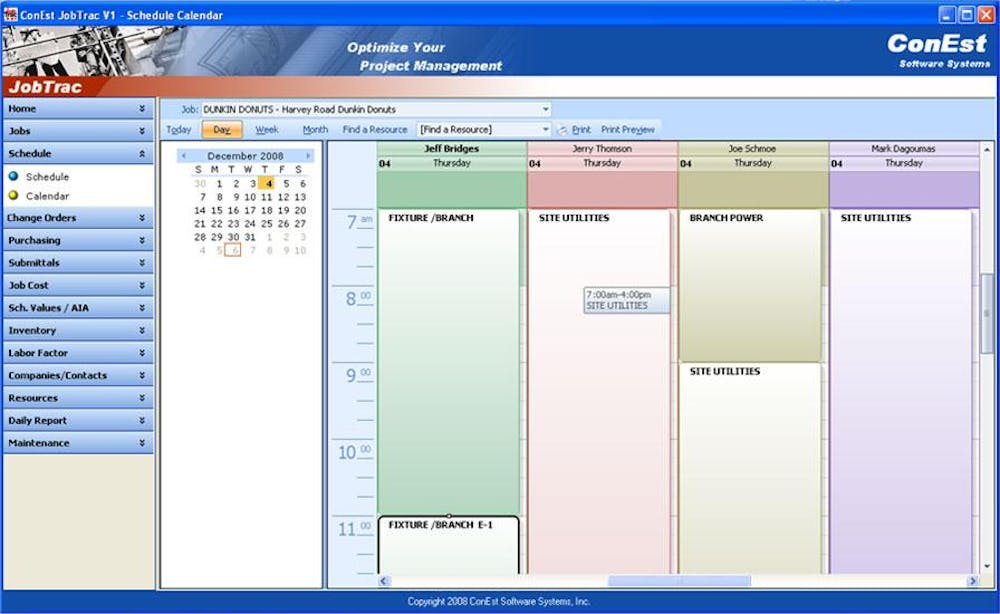 IntelliBid
One of the useful features of this particular software is IntelliBid. It comes in four versions: IntelliBid, IntelliBid Plus, IntelliBid Pro, and IntelliBid Design Build. Each one of these versions is designed specifically for the customer.
IntelliBid or IntelliBid Pro versions are geared towards contractors, whereas IntelliBid Pro or IntelliBid Design Build are made for larger, multi-project companies.
This feature is designed to help electrical and low-voltage contractors produce estimates faster and more accurately so you can meet the demands of price breakouts and accountability for managing a project. Depending on what your job is, this software can help save you time, money and improve your job performance.
The ConEst software is a program designed specifically for contractors and companies that help you throughout every step of your project. It saves you time and money so that the only thing left to think about is how to make your projects even better.
If you are interested in finding out more about the ConEst software, you can visit the ConEst Software website. Once you are there, you can click on the "Request a Demo" button, and register for one. After inputting the necessary information you will be contacted for a demonstration.