The EOS Group has multiple products to help construction professionals increase their profitability and efficiency. The Eos suite was founded in 1995 by Steve Anderson and Nick Papadopoulos and includes the Eos Cortex, Eos Advisor, Eos Explorer, and Eos Navigator. The creators come from construction, engineering and facilities industries, so they know firsthand what tools are needed to help your company keep organized.
EOS Group Features
Cortex Project
The Cortex Project history suite can benchmark, create conceptual estimating and analyze trends. The Cortex tool allows your company to compare data and look at historical internal and external data. The Conceptual Estimating tool helps to develop budgets using similar projects that have been completed in the past. The Trend analysis tool helps to analyze your company's historical data and its trends. Having this information helps to grow your knowledge base on cost estimating. Having a large databank of all your estimates and cost histories allows your company to create more accurate forecasts and budgets.
Databank
This databank can also help you to validate third-party forecasts and budgets. Having this will enable you to develop bids faster than your competitors. The data in the Cortex suite helps to inform design by analyzing the relationship between your traditional systems, costs, and quantities. The tool can assist with establishing a valuable baseline for your design-build projects. Data can be imported into the Cortex tool from any type of system including various estimating, cost management, accounting, and ERP systems. Microsoft Excel can also be used to import into Cortex. You can quickly browse and search for keywords to find the information you're looking for efficiently.
The database stores your past projects allowing you to see images and vital data from previous projects. You can save an unlimited amount of attributes and track characteristics, ratios, and financial data. Utilizing Cortex, you can review your milestones and analyze your previous schedules to see how long you planned for something to take compared to how long it took. Having this analysis can help you to create more accurate timelines and estimates.
You can compare your previous projects including the milestones, key performance indicators, and attributes. Once you have one or more plans that you want to use as a cost model you can save it to compare with future projects later on. The elements of your projects can be seen in summary views or detail elements. There are filtering options to help you drill down to the types of projects you need to look at and gather information. Supporting documents can be attached in any format. All of the information is available in the cloud so you can use it on the go on your tablet or laptop.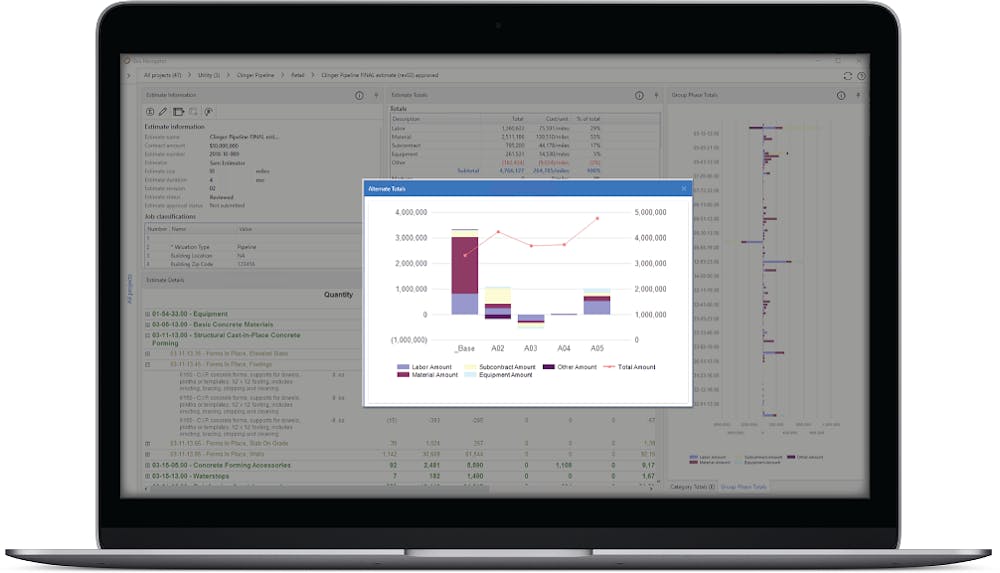 EOS Advisor
The EOS Advisor takes the historical estimating and cost data and assists you with turning it into a strategic corporate asset by using analogous estimating. The advisor helps to locate similar data and create estimates from your past projects. It ensures that your views are more accurate and meet project and client specific standards. You can quickly search past budgets and use that information to adjust your current projects for the project size, location, and inflation.
Eos Explorer
The Eos Explorer is designed to help manage the preconstruction process and estimations. Explorer helps to manage the documents, data, process, and people that you will need so that you can efficiently create and deliver estimates.
Eos Navigator
Eos Navigator was created to help streamline the enterprise preconstruction process. This software program helps the team work together to collaborate and manage projects in a more efficient way, as well as helping managers create processes to improve efficiency and to increase productivity. The Navigator helps to integrate the tracking and organization of projects to make your company more profitable and efficient.