In the construction and field service industries, you'll never find a shortage of contractors who find it difficult to find and keep great workers. It's among the greatest frustrations in the construction space.
It's not surprising.
In 2019, Associated General Contractors of America (ACG) executive director said, "Workforce shortages remain one of the single most significant threats to the construction industry." In their report, 80 percent of construction firms reported having difficulty finding skilled workers.
We reached out to Jennifer Wilkerson, VP of Innovation & Advancement with the National Center for Construction Education and Research, and CEO of Business Development International, Bernard Bonner, to get advice for contractors on how to get and retain skilled workers.
Wilkerson, a former educator, has been with NCCER for over a decade and is a co-owner of a welding and fabrication company.
Bonner has helped contractors grow their businesses for over 25 years through BDI.
Why is there a skilled labor shortage?
There are multiple reasons for the shortage, according to Wilkerson and Bonner. The International Labor Organization calculated at least 5 million construction workers lost their jobs during 2008, which sent many of these workers into other fields and made the future of construction skilled workers seem shaky at best.
Too Many Retirees In The Trades
Today, many skilled workers are entering retirement age, leaving a huge gap in the industry. Today's greenhorns seem to have different ideas about how things should be done, since they grew up in an increasingly technological environment and often have less hands-on experience than their elder counterparts.
Wilkerson asserts at the root of the labor shortage in trades, is the retirement of older workers in the construction space.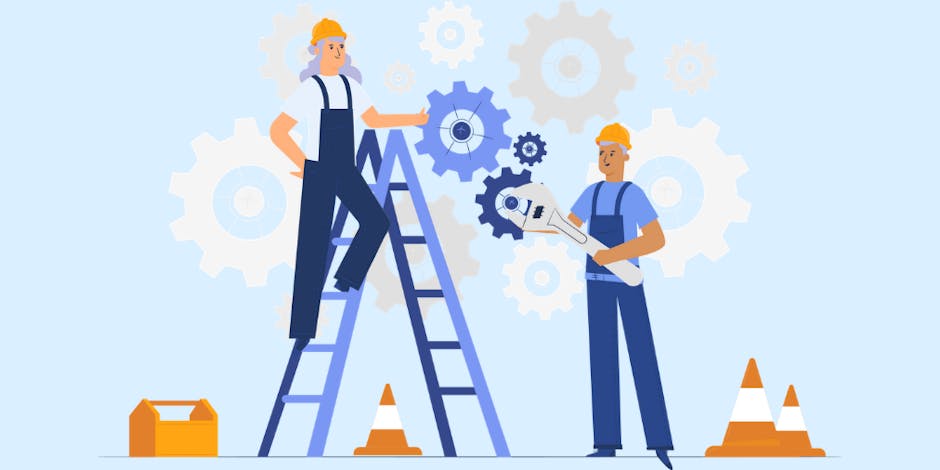 "The average age of a craft professional is between 48-52 years old, so we have an older workforce that continues to age," she says. We see more people retiring or leaving the industry at a faster rate than we can recruit and train the next generation of skilled professionals.
"We often see people retiring between 55 and 60 which is a little bit younger than in other professional areas, due to both the physical nature of the work as well as the good wages that help people retire sooner." This, too, she says, is coincidentally another thing contributing to the shortage.
"People think that construction is very unsafe or that it's just hard work."
Lack of Education and Training
Bonner says education is a big factor in the labor shortage.
"Schools stopped offering trades in high schools across America. High schools were the training grounds of each new generation of contractors, and when the Department of Education and politicians got rid of this, it's the number one factor, which causes the current labor shortage in America."
Wilkerson agrees. She says the "college equals success" mentality has definitely contributed to the skilled labor shortage.
"So many young people are steered toward the college route, and while that is a good option for students it shouldn't be framed as the only path to success," she says, adding that students should be encouraged to follow their dreams.
"It doesn't have to be a four-year college degree – it can be an associate's program, it can be an apprenticeship program, it could be industry training. There are so many other options that actually get people out to work faster at a better wage than waiting four to six years to complete college."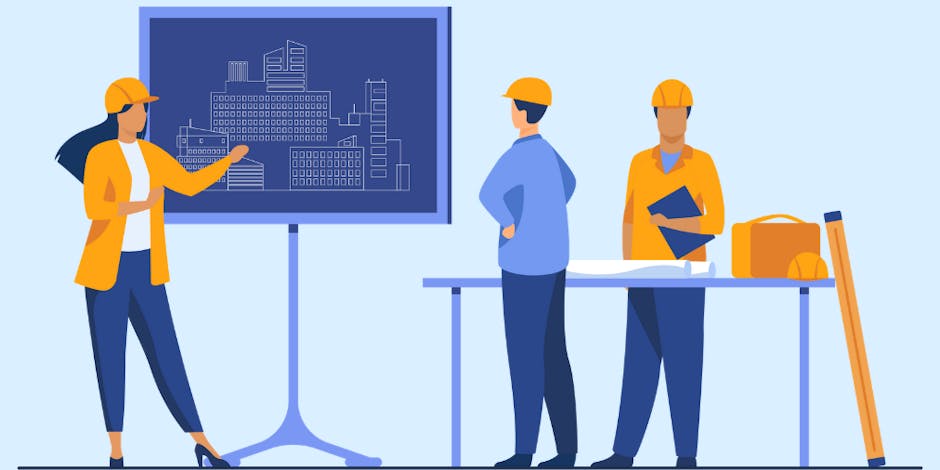 Research supports this.
More rigorous education curriculums that focus on academics and take away from vocational training, has led to many high school graduates not having access to vocational training. Since 1990, the number of students with vocational or career and technical education has declined, consistently.
Research from Education Next found that "[b]etween 1990 and 2009, as the average number of academic credits high-school students earned increased, the number of vocational credits dropped by 14 percent, or roughly two thirds of a year of vocational studies."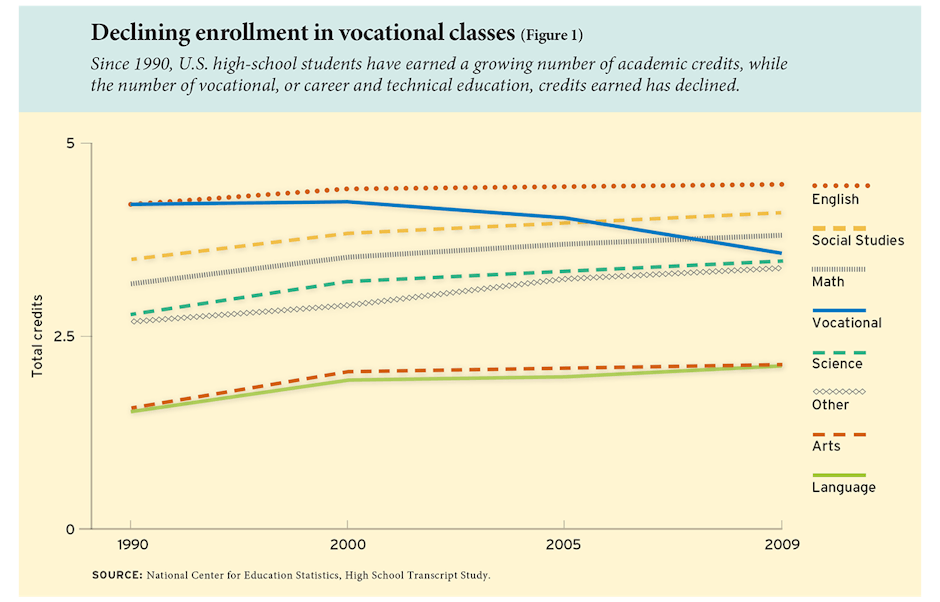 Wilkerson says the industry as a whole has been inaccurately represented in society for years because of misconceptions about it.
"A lot of parents remember the idea of vocational education (now known as career and technical education) as where they put students who were problematic or had no other options. Over the years construction has been portrayed as some sort of a lesser path, but that couldn't be further from the truth."
Poor Leadership
Another issue with retaining great employees is poor management. Research found that employees in the construction space leave for one of 10 reasons:
Disrespectful behavior

Work-life imbalance

Employee misalignment

Feeling unappreciated/underrated

Lack of direction/feedback

Lack of decision making

Organizational instability

Lack of raises/promotions

Lack of faith/confidence in the organization

Less growth opportunities
Bonner says his organization frequently sees companies struggling with employee retention but says he considers it not so much a lack of leadership so much as mis-management within the companies.
"Retaining workers will only come about in a well-run and well-managed business. Poorly run businesses and Mom and Pop businesses don't offer security to an employee or the ability to move up. Without these, it's impossible for any business to retain and keep great employees," he advises. "The really great employees are always looking for security or the ability to move up and will always seek out those opportunities."
Today's GCs need to be aware of the importance of good management practices so they can nip the labor shortage problem in the bud. Bonner says it's essential for contractors, managers, and supervisors to stay on top of their management game. Take time to get the right training for yourself and/or your supers so they understand how to properly manage their crews.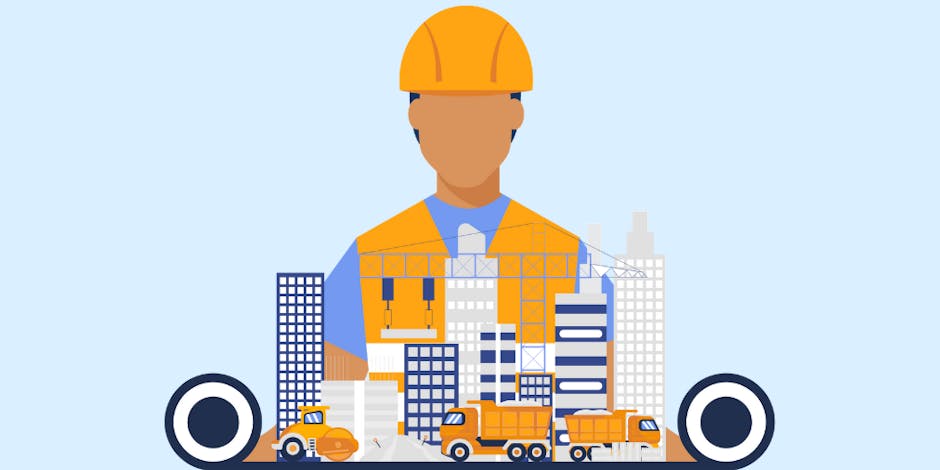 "Most in [a leadership] position have never been taught or trained in management. Most in this position in the contracting industries were put there because they could be trusted or could get the job done. Unfortunately, this isn't all of what encompasses Good Management. Great managers have all been trained. That's how they know what to do when situations arise."
Make sure you and/or your managers and supers are adequately trained to bring out the best performance in your workers.
Misconceptions/Stereotypes About Trades
According to Build Your Future - an organization that strives to recruit and train a new generation of construction professionals - there are five major misconceptions about working in the skilled trades that contribute to the labor shortage.
Construction is Unskilled Labor

Working in construction means you're uneducated

Construction is "just building houses"

Construction is only for men

Construction is unsafe
These myths simply are not true but they certainly have contributed to the current labor shortage and these misconceptions have permeated society as a whole.
Generational Differences
With the older labor force in construction and trades beginning to retire, the younger generation is moving in and there is a clear difference between the ways these two generations work. Frequently, there is friction between the 'old-timers' and the 'greenhorns' about how things are done.
Older generations frequently feel frustrated with the younger generations' ways of doing things. Conversely, younger generations tend to get tired of not feeling like they are a part of the crew and/or being taught by their bosses. Because of this, many will move out on their own to build their own company.
"The newer generation understands speed while the older generation focuses on quality. Both are key elements in a field where production is king," Bonner says. "The very best would be a team of younger guys who've been trained on excellence by an old pro."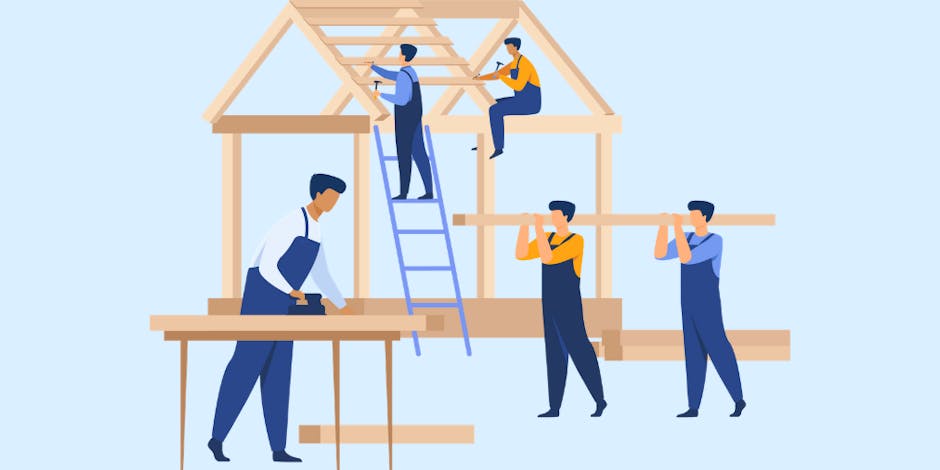 Wilkerson believes it's a matter of different generations having different mindsets and that it's an important conversation that those in the industry need to get better at discussing.
"Do the different generations work differently and think about their work differently? Sure. But research shows that the younger generations want to be part of their communities and be part of something bigger than themselves," she says.
"Older generations take a lot of pride in what they have built and the legacy they are able to leave through their work, so I think there is a lot of crossover and common ground there. There are differences in mindset but a lot of shared goals and fulfillments and we just need to find a way to talk about them in the same way."
Steps for Getting Great Skilled Workers
Although the labor shortage stifles a lot of small- and mid-sized companies, there are ways that savvy business owners can find and keep their best workforces.
Take Advantage of COVID
We have seen over the past year how important construction is to our infrastructure but many people lost their jobs due to the coronavirus pandemic. While it might seem devastating on the surface, it can actually be a blessing for those looking for skilled labor.
"There are a lot of people who sadly lost their jobs because the shutdowns had such a devastating impact on different parts of the economy, and construction can be a potential option for people looking to start a second career," Wilkerson says.
Bonner wholeheartedly agrees.
"A lot of people in different industries are now out of work. Many of these people can be hired by contractors because a few do have contracting skills," he says. "Only the very best-managed companies will be able to take advantage of the current circumstances because they have excellent and dedicated professionals training staff and continuously preparing them to do a better job."
Focus On Alternatives
There are multiple sources you can use to find workers to join your company. From local vocational schools to associations like Associated Builders and Contractors or Associated General Contractors of America (AGC), you can get connected to newly trained workers who are ready to get started in the field
Another option that may not be as obvious is to look into correctional facilities.
"NCCER has craft training programs in 324 correctional facilities across the United States, and more facilities do some other types of construction training," Wilkerson says. "There are lots of people who are looking for a second chance and dedicated to learning crafts skills during their time and that's a great opportunity."
Wilkerson's company has hired several workers through these programs and they did not regret it.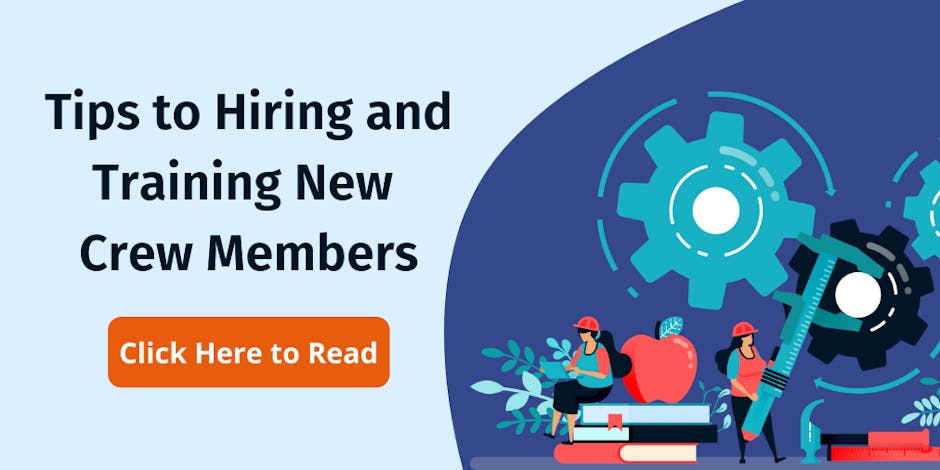 "They have been among the best and most committed employees," she says.
You can also look into groups that help train veterans returning from tours in the military. Programs like Helmets to Hardhats or Veterans Build America to find heroes trying to get into the industry.
Many construction professionals who have hired veterans report they appreciated how the military training augmented their performance in the trades. Discipline and timeliness are just two military qualities that can assist a veteran in a construction career.
Think About The Future
According to Wilkerson, many times companies are seeking advanced-level employees without considering the younger alternatives but they can use their existing younger workers to entice future ones.
"Contractors should look around at what schools are in their area and get involved with those schools, sending the young professionals they already have, to talk to those students and get them interested in construction," she advises.
She says GCs looking for talented workers should consider bringing them on and training them themselves.
"A lot of contractors are focused on how to find people who are ready to work now, but you won't be able to just go and find journey-level professionals out of nowhere."
She suggests keeping your pipeline full with potential employees and get the younger generations interested so they can learn from the pros.
"Bring in the young people who are interested in learning, pair them up with some of the experienced construction veterans you have, to give them the opportunity to gain experience," she says. "Contractors need to stop being so narrowly focused on the now while ignoring the needs of the future; they wouldn't be in this situation now if they started planning five or 10 years ago. They pushed off investing in the future, and if they continue to do so these problems will perpetuate."
Bonner agrees, and advises that today's GCs need to focus on training their employees to be the best they can be.
Pay Well
You would think, since the rate of pay for those in construction trades is higher than the national median average, young workers might flock to this industry. But they're not, necessarily, and there's a reason why.
Today's workers are different than those of past generations. They focus on different things and they're interested in more than just getting a paycheck; They want to be a part of something bigger and, particularly Generation Z (born between 1996-2010), need more than just a set of tools and a job.
According to Harvard Business Review, this generation was uniquely affected by the global pandemic because they are "experiencing the greatest national trauma since the Great Depression and World War II just as they're starting out in the world"
To mitigate the effects of the national shutdown, HBR says, for this generation, there are three main categories employers will need to focus on: skill development, stress management,and emotional intelligence.
Of course, careers in construction are different but as a general rule, employees who feel valued become loyal and produce better. To make them feel valuable, you have to put in the time and effort to train them well.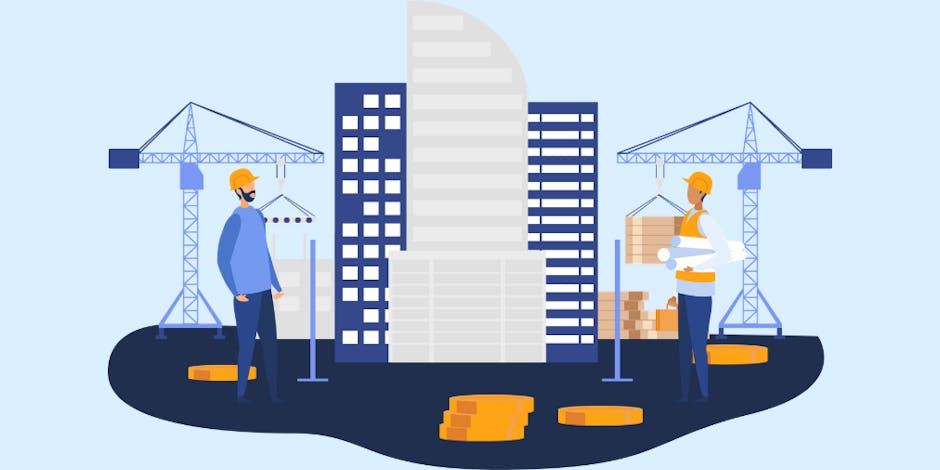 "Poorly run businesses and Mom and Pop businesses don't offer security to an employee or the ability to move up, Bonner says. "Without these, it's impossible for any business to retain and keep great employees."
Wilkerson says you have to pay, not just in the weekly paychecks, but in other ways, as well, to retain the employees you recruit.
"Salary isn't the only benefit to having a career in construction, but the industry has focused so much on the salary aspect that the other perks aren't talked about enough," she says. "Although the salary certainly is - and always will be - a great selling point, salary isn't the only important thing to younger generations these days.
"They're focused on work/life balance, community building, giving back and other things, so we need to promote our industry as more than just high salaries or else that will seem like the only thing. You can see the fruits of your labor from dirt to highrise; you can help families fix things in their homes; you can do maintenance on schools; you can build hospitals – construction has so much to offer, so we need to make sure we're talking about all those things."
Look At Diversity
Wilkerson suggests contractors look in often overlooked places to find workers who are looking to get into the trades but don't really know how to begin or are members of underrepresented groups such as women and minorities.
"There are many women who don't know about the opportunities in construction, and when you talk about crafts like HVAC and welding where attention to detail is so important, women are a great resource in those fields," she says.
"Reach out to women's groups, reach out to groups working with minorities and people of color, reach out to all different kinds of areas because, while we kind of assume everyone has had the chance to know what it's like to hold a tool, not everyone has. We need to let as many people as possible know about these great opportunities."
Save Time and Money with ClockShark
Thank you! Your submission has been received!
Oops! Something went wrong while submitting the form.
Conclusion
To get good skilled workers and nip the skilled labor shortage in the bud, today's general contractors need to understand multiple layers and the different dynamics of construction today, versus a generation ago. Make sure your supervisors are well-trained in management so they can pass on good work ethic to the younger generations that can learn so very much from them which they, then, can pass on to keep the construction industry thriving.